Bali is full of areas where you can find amazing tourist attractions. One area which is famous for its beautiful scenery and super exotic is Kintamani. Kintamani is a village located on the western edge of the caldera wall of Gunung Batur.
This area has attracted a large number of tourists every year. Visiting Kintamani is a must to do in Bali and will surely be totally worth every penny spent. Get the other ideas of things to do in Kintamani Bali.
Here they are, the 8 best tourist attractions in Kintamani.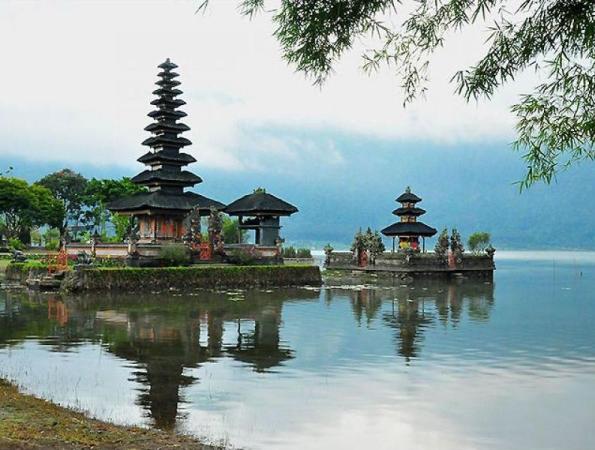 Batur Lake is located near to Batur Mountain. It is a grandiose and beautiful lake located in Kintamani. Batur Lake is also considered as one of the best vacation spots in Bali. The lake exactly resides in the slope of Batur Mountain, so that it is named that way.
There are some fun activities you can enjoy in Batur Lake, such as sightseeing, boat riding, fishing, and taking photos. The lake is also suitable for relaxation because of its serenity. As it is located near Batur Mountain, it then becomes the interesting feature of this lake.
Besides, the others include gazebos and boat services. Batur Lake is also the biggest lake in Bali as it comes with the size of about 16 km per square. It also features cold and refreshing air because it is located on 1,050 meters above the sea level.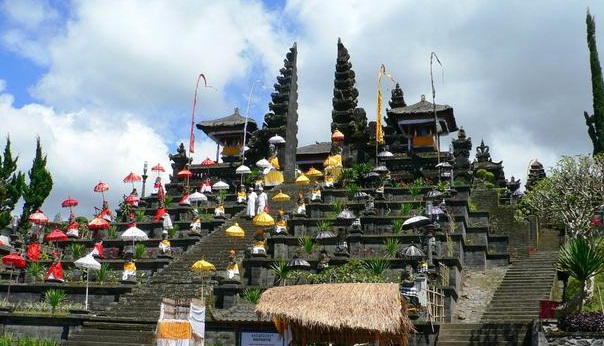 Bali is known for its majestic temples as well. One of which is called the Great Besakih Temple. As its name suggests, this temple resides in Besakih Village and belongs to Rendang Sub-District. The temple serves as a worshipping place for local Hindu people. However, it also has become a recommended vacation spot for everyone.
Unlike regular Hindu temples in Indonesia, Besakih Temple is more special and majestic because of its huge size. It features more than one temple. No wonder, it is known to be the biggest one in Indonesia. You may find 18 temples surrounding the biggest one.
When you visit Besakih Temple, you can learn more information about its construction. As being told before, this temple serves to be the center of worshipping for Hindu People. People can also explore and take some great pictures while visiting Besakih Temple.
Remember, when you visit this temple, you should wear traditional attire of Balinese, inclused Upeng, Saput, and Kamen. If you don't have any, don't worry as you can rent the attire at the parking area.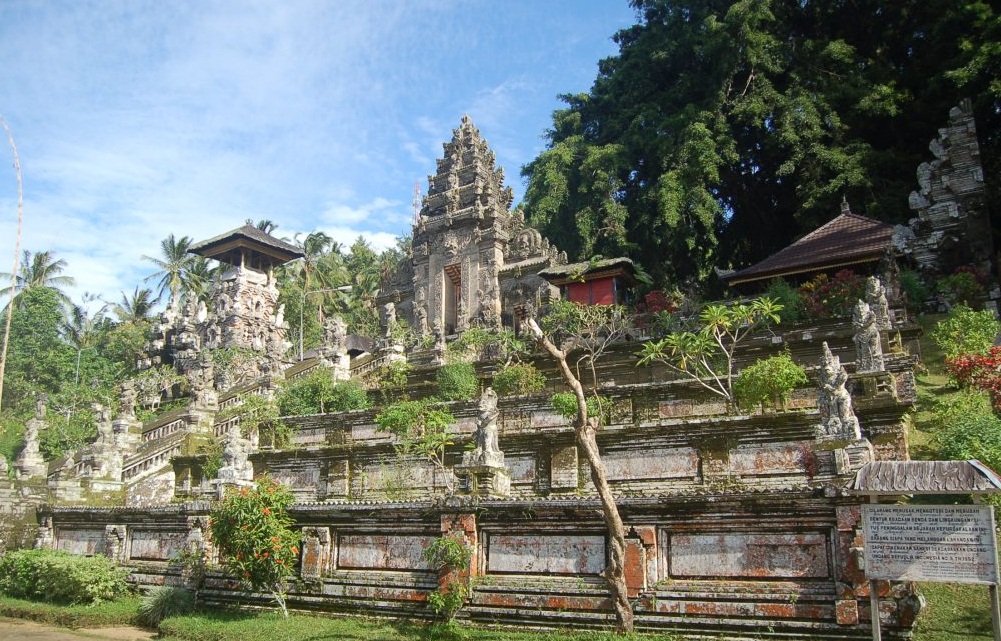 Another temple located in Kintamani is Kehen Temple. This temple resides in Bangli Regency. Once arriving at this temple, you will feel the serene environment. This temple is surrounded by dense trees and several types of plants. That's why staying here is also quite relaxing.
In terms of size, Kehen Temple is considered moderate, but it features some unique ornaments, such as a giant banyan tree behind the temple. You can also relax at the Bale Kukul.
Kehen Temple is also Hindu temple, and it becomes a worshipping place for the locals. The local people pray to Hyang Kehen or Hyang Api, which is the God of Flame.
Remember to follow these etiquettes while visiting temples in Bali.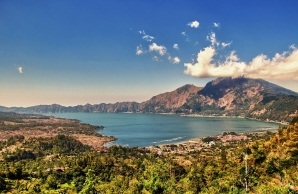 Panelokan Village is a beautiful village located in Kintamani and belongs to Bangli Regency. It is special as it is located near Batur Mountain and Batur Lake. This village has a cold but refreshing atmosphere. Once you arrive here, you will see a beautiful panorama of mountainous views.
The village was destroyed once because of the explosion of Batur Mountain in 1917. However, because of the hard work of the local government and villagers, this village revived.
One of the best things you can do in this village is enjoy the local food! Tourists may find many eateries scattering in different parts of the village. The most popular food you can enjoy is tilapia.
Besides, the fish come from Batur Lake. While enjoying the food, tourists can see the pristine panorama of nature, including Batur Lake and Mountain!
While in Bali, don't forget to have a culinary trip by tasting these vegetarian food in Bali and halal foods in Bali.
Toya Bungkah Hot Spring is one of the interesting tourist attractions you can find in Kintamani. This hot spring belongs to Bangli Regency. People may enjoy a comfortable bath here and witness the stunning panorama of Batur Mountain, one of the best mountains to hike in Bali.
In terms of name, "Toya" means water while "Bungkah" means stones or rocks. Then, it means the water coming from the gaps of stones.
This hot spring also has several facilities as tourists can enjoy drinks at the location, shampoo, towel, and soap. They just need to pay the entrance fee.