Who doesn't know Flores? This area is located in East Nusa Tenggara, Indonesia. Flores has abundant interesting and exotic tourist attractions that you can visit.
You will be mesmerized by the beauty of those amazing tourist attractions. Make sure you know what the things to do in Flores are, and find the thrill exploring them!
Besides cultural and natural attractions, Flores is also home for several beautiful beaches. Also read beaches in Flores too! If you're a beach lover, make sure to visit all these astonishing beaches in Flores you must visit!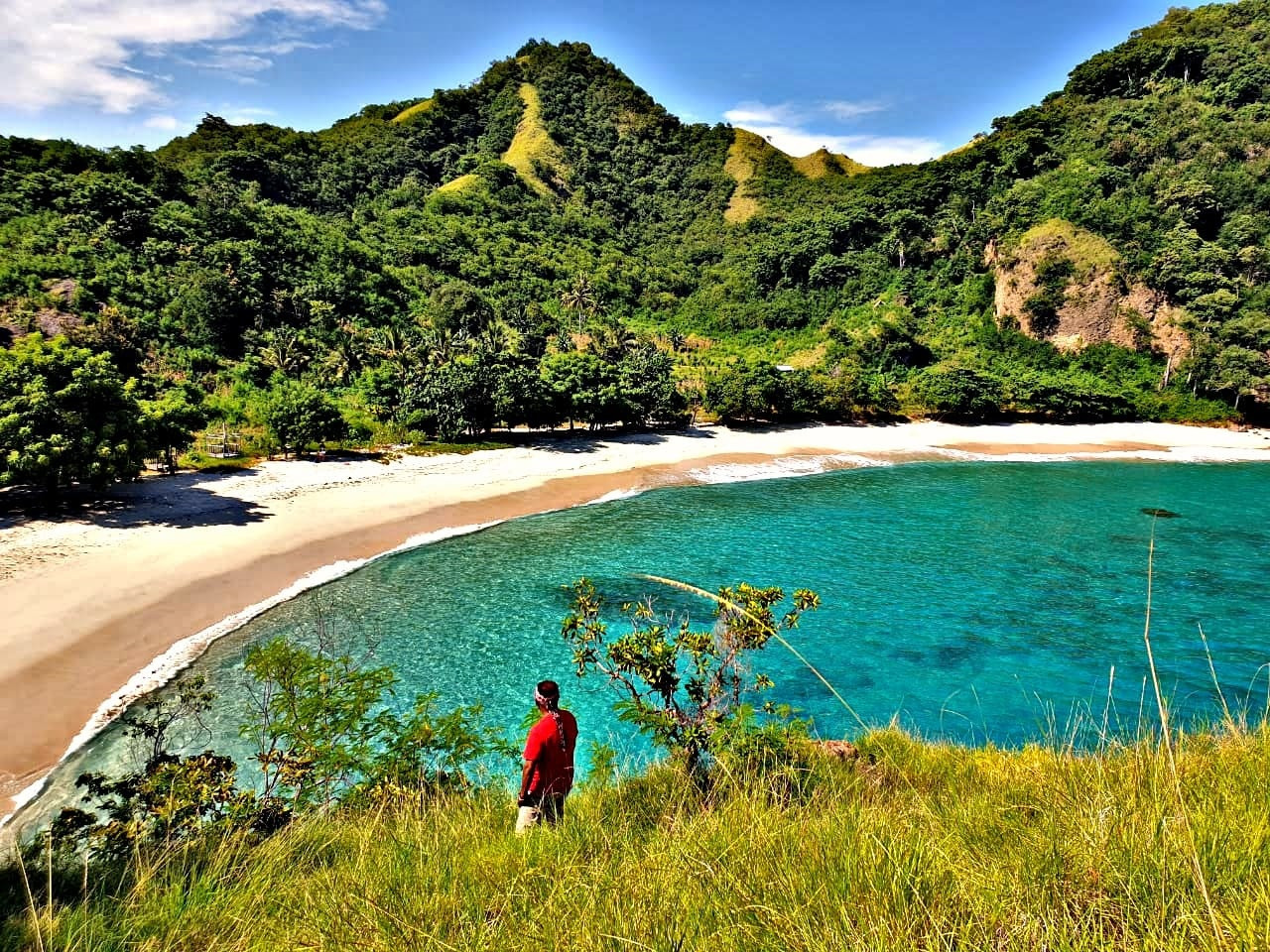 Koka Beach is one of the beautiful beaches in Flores which serves amazing scenery. It has been famous for a long time. This beach is very charming as it has clear turquoise water, fine white sand and beautiful hills. Koka Beach is also known as the Dream Beach.
Koka Beach is located in Wolowiro Village, Paga District, Sikka Regency, Maumere, East Nusa Tenggara. This beach offers a completely different natural charm if it is compared with the other beaches in Floes.
The beauty of the curved Koka Beach can be seen from the top of the hill. Many people said that name of Koka Beach was taken from the name of a bird that often flies there. If you're lucky, you will be able to find those birds there.
This beach is perfect for a classic beach holiday, picnics, romantic meetings and evening walks along the sea. Enjoy the fresh sea breeze blowing which gives a pleasant sensation throughout the day along with the clean sea with clear blue water.
Pink Beach is located in the southern part of Komodo Island, which is the largest of the three islands. Pink Beach is considered as one of the unique beaches which has pink sand.
The pink hue comes from the small pieces of red corals which are crushed by the sea surf and mixed with grains of sand. Pink Beach is also listed as one of the hidden beaches in Indonesia which people should discover.
This beach is not a big cozy bay which is surrounded by low hills and rare trees. Visitors should really take care of their hats, umbrellas, towels, sunscreen and a supply of drinking water.
If you're interested in snorkeling, then make sure to take tube and mask. The underwater world is amazing. You can view the picturesque coral reef which resembles an amazing underwater garden.
Moreover, don't forget to take pictures here. Make the marvelous mixture of pink sand and turquoise sea as your background. If you wish to spend longer time here, consider visiting the other islands (Komodo, Rinca and Padar) and enjoy seeing the ancient reptiles.
Compared to the previous two beaches, Mbuu Beach may not be that popular. However, the beauty of this beach will also leave you amazed too! It is located in Ende Regency and the locals call this beach as Nangasesa Beach because it is located in Nangasesa Village.
You can simply enjoy the view of the sea and feel the breeze while seeing some women who are looking for rocks for stone and sand mining. Sand mining is the main activity you can view in this beach. Not far from the mining site, there is a swamp-shaped marsh where the buffaloes feed on the grass.
There are some activities you can do here, such as swimming, fishing or mingling with your family enjoying coconut water.
There is an island located on the eastern tip of Flores called Adonara. Adonara has a variety of beautiful natural attractions, one of which is Watotena Beach. This beach is located in Nelerereng Village, Ileboleng Timur.
The name "Watotena" means the boat which is made of stone or boat-shaped stone. You can see the black rocks (magma stone) which surround the shoreline and they have boat shape. Besides these black rocks, you can also enjoy the scenery of the beach which is very beautiful. It has slow waves and cool ocean breeze.
Another beach you should put in your itinerary list is Penggajawa Beach. This beach is located in Penggajawa Village, Nanga Panda District, Ende Regency, Flores. It is also popular as "Batu Hijau or Green Stone Beach". It is named that way due to the presence of green rocks on the beach.
While you're here, make sure to enjoy the view of the blue sea water, beautiful natural surroundings and the spread of green stones placed along the shoreline.
Flores never runs out of amazing places. Make sure you know these sunset view spots in Flores and charming beaches in Flores.