As one of the biggest islands in Indonesia, Kalimantan is the home to many natural charms including endemic fauna and flora. No wonder there are many national parks in Kalimantan island. This is the reason why its natural attractions seem to dominate the attraction of the island.
However, in North Kalimantan, a province on the island, you can find more attractions that get you closer to the island. You can learn about its history, connect with its nature and interact with its locals. You can do all of them in Tanjung Selor, the capital city of North Kalimantan.
The name Tanjung Selor might not be as familiar as other destinations in Indonesia such as Bali or Lombok. However, it has various tourist attractions that will make you stay longer than what you expected. Here, we have gathered the list of 10 top-rated tourist attractions in Tanjung Selor, North Kalimantan.
1. Amal Beach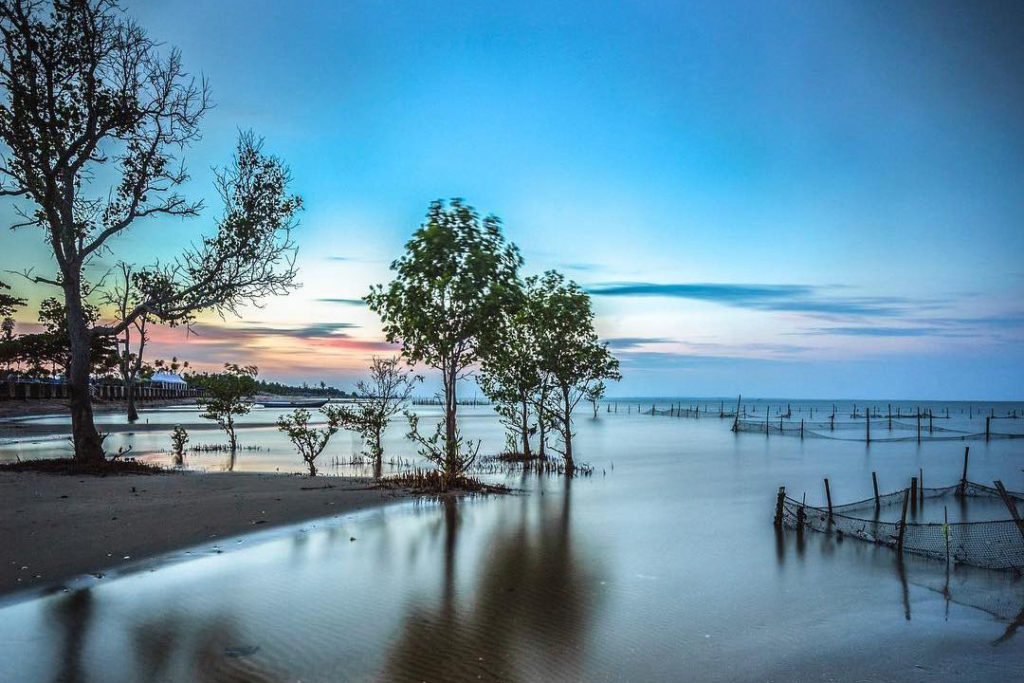 Amal beach is located 11 kilometres away from the center of Tanjung Selor. It makes it becomes a popular beach with easy access since you can get there in only 20 minutes. Moreover, you only need to pay IDR5,000 in order to enter the beach.
Amal beach is popular as a spot to enjoy the beautiful morning arrays of sunrise. Plus, you can also get a taste of the local dishes sold by local food vendors on the seashore. The most popular one is clams dishes that are cooked with the locals' special recipe.
2. Sianak Waterfall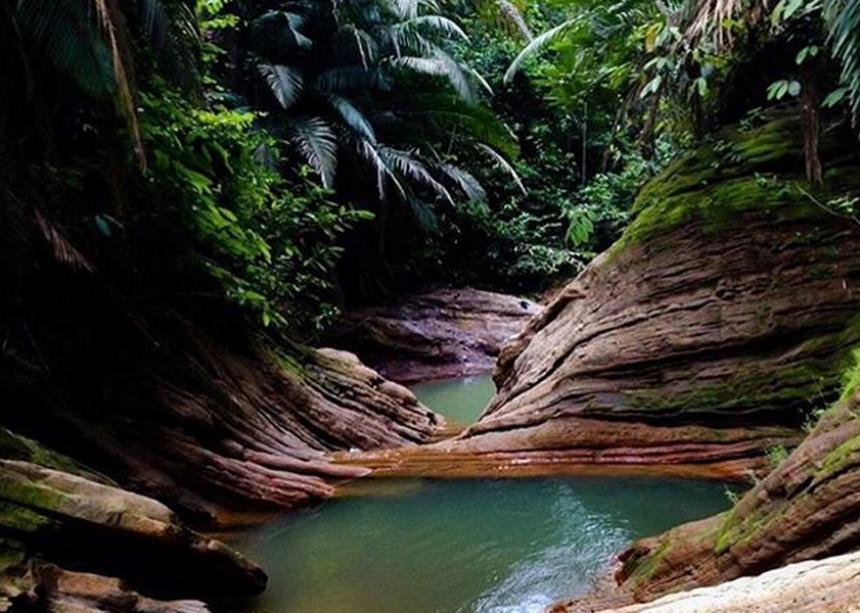 Located in Bambangan Village, Sebatik, Nunukan, Tanjung Selor, Sianak Waterfall is only 3 kilometres away from the center of Sebatik. This waterfall looks stunningly beautiful as it has three levels of cliifs as the streams of the water.
However, just as other beautiful waterfalls in Indonesia, you'll need to put extra effort in order to arrive there. You'll need to go along the river and watch your steps as the river way is rocky and slippery.
3. Binusan Park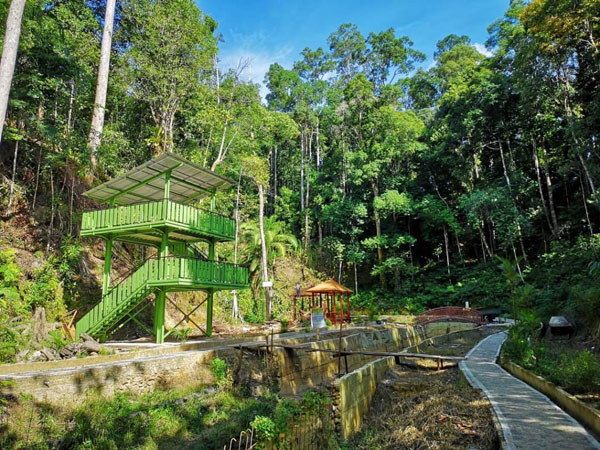 Looking for a destination where you can immerse and reconnect with the nature? Well, you get it here in Tanjung Selor. Binusan Park offers you a natural forest atmosphere with diverse flora and fauna. You can feel the ambience of tropical forest with the sound of insects and birds accompanying you.
The park has various vegetations including mangroves and other trees that create a perfect living place for the fauna. There's also a waterfall called Binusan Waterfall that gives you more reason to visit it. It opens daily from 8 AM to 5 PM with only IDR10,000 as the entrance fee.
4. Crown Water Sport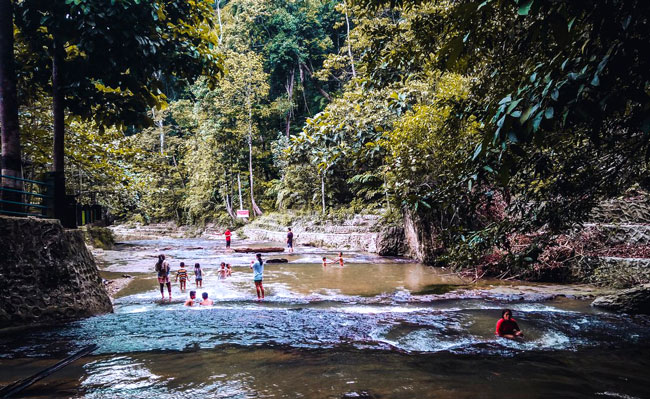 Don't forget to add a bit of adventure into your trip. We recommend you to visit Crown Water Sport where you can swim in the river below a waterfall or directly jump off the cliff into the river. It's a fun experience where you can free yourself.
After the swimming session, you can sit by the river bank and enjoy some local snacks that are sold around the area. The ticket is super affordable since you can get it with only IDR5,000.
5. Idaman Waterfall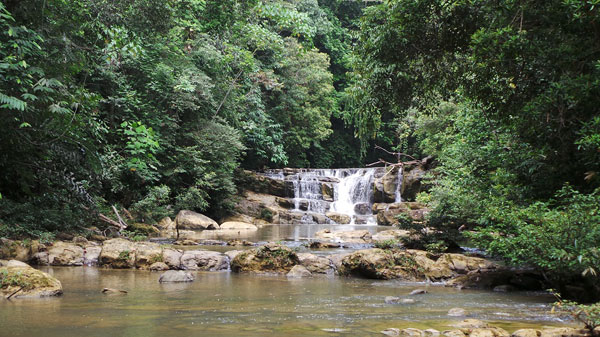 Here's one of the beautiful waterfalls in Kalimantan, Idaman waterfall. The word Idaman itself means dream or ideal. And it truly is your ideal-dream waterfall. It's a perfect place to get a hold of yourself. The water's clear, the ambience's nice and the air is fresh since there are many trees that surround the waterfall.
You can just sit by and enjoy the view and atmosphere or swim and refresh yourself. It's a good place to go with your loved ones. So, make sure to bring your family and friends too since it will be fun.
6. Sajau Hot Spring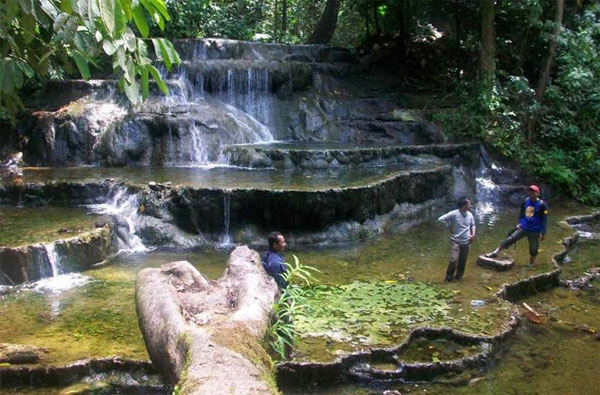 Next, we have Sajau Hot Spring that's located in Sajau Village, Bulungan, North Kalimantan. There are many pools in this attraction and each pool has different water temperature. And since it's natural hot spring, the surrounding is also very calm and refreshing.
The facilities are also quite decent. After relaxing yourself in the hot spring, you can get a taste of the delicious local foods that are available around the spring.
7. Bulungan Sultanate Museum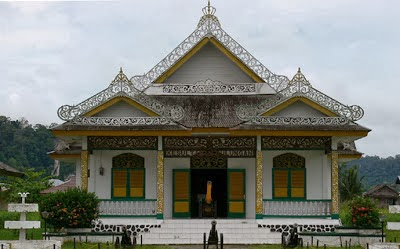 Besides the natural charms and culinary experience, one of the exciting things to do in Kalimantan is to look at the historical side. In Tanjung Selor, you can visit Bulungan Sultanate Museum where you can see the historical side of Kalimantan.
The buildings in the museum reflect the characteristics of Kalimantan's traditional house. There are also some things that belong to the sultanate that once governed the area. The surrounding of the museum is also claming since it's surrounded by greenery and is well-decorated.
8. Kelapa Beach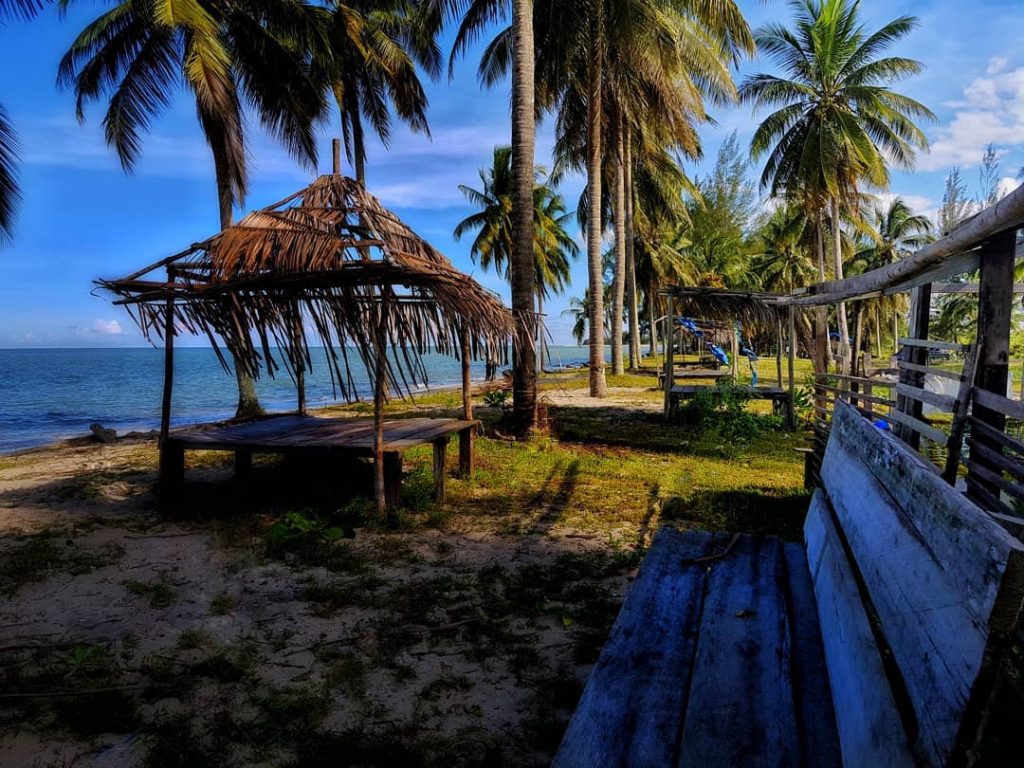 Kelapa Beach is one of the most popular beaches in Kalimantan. The name Kelapa itself means coconut in Bahasa Indonesia. And as the name, tehre are rows of coconut trees alongside the beach. It's a perfect place if you want to get the ambience of tropical island.
Located in Mangkupadi Village, Tanjung Palas Timur District, the beach is decorated with clean white sand and crystal clear blue water. You can enjoy the view of the beach and the refreshing breeze by sitting on one of the gazebos provided on the beach.
9. Mount White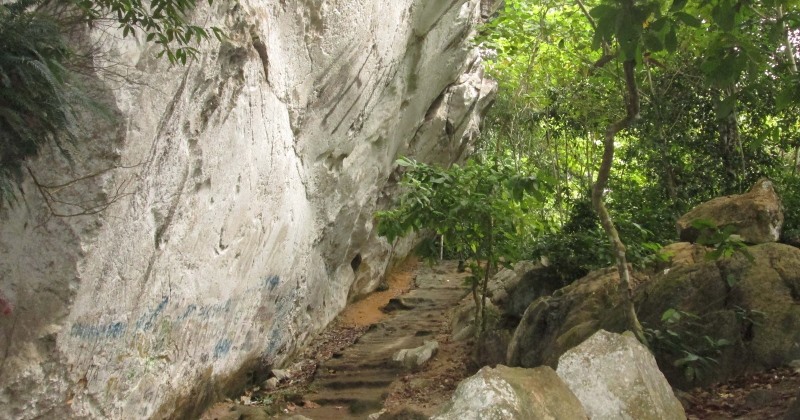 Mount White is an iconic attraction in Tanjung Selor. It's said that it served an important role for the area in the past. Located in Central Tanjung Palas, Tanjung Palas District, this mountain can be accessed within 1 hour driving from the the district. But, it's faster and more accessible if you go by motorcycle.
Once you arrive there, you can immediately know the reason why it's called Mount White. It's because it's a magnificent limestone mountain with beautiful and artistic natural relief and small river on the side. You can also see beautiful scenery of big rocks and greenery that lies before the mountain. You can climb up the mountain by passing a mound of stairs that quite tiring but worth it.
10. Kulketa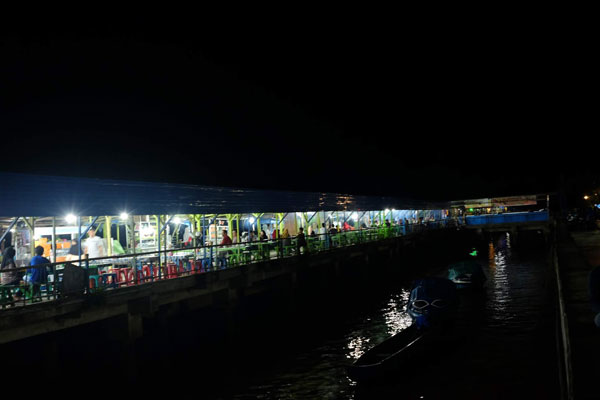 To top up your exciting trip in Tanjung Selor, our final attraction is Kulketa, a popular night attraction among the locals. It's a place where the locals usually hang out and spend their night talking with their closed ones.
It's basically a food court area with lots of choices of popular and delicious local foods. Plus, you can also get a view of Kayan River right beside the attraction. The price of the foods is affordable and the atmosphere is warm. It's a nice place to enjoy the night and converse about howyour day was.
So, where do you plan to visit first?