Sumatera is one of the most beautiful places in Indonesia. It is a home to incredible wildlife and has plenty of amazing tourist attractions. If you're travelling to this place, then you should visit Berastagi. You can also read the other things to do in Berastagi, Medan.
Berastagi is a town which is located in the Barisan Mountains in North Sumatra. Being one of the most popular spots on the island because of two active volcanoes nearby. Besides, it is also a stopover to the famous Lake Toba. Berastagi is around 3 hours away from the Medan Kualanamu Airport by car.
If you plan to visit Berastagi, let me give you the 8 best things to do there.
Hiking in Sibayak Volcano
If you love hiking, then you should hike in Sibayak volcano. You can opt for the sunrise hike or go early in the morning. Later than that, it will be very hot. The hike itself is easy and not too steep. The path leads through a forest in the beginning and through stone and crater landscapes later on.
The volcano is at 7,300 feet above sea level and its last eruption was over a century ago. Because of that, the hike is considered safe. Once you reach the top, you will be rewarded by the awesome view of the surrounding and the closed Sinabung Volcano.
If you're not confident to hike by yourself, don't worry as there are many accommodations offer guided treks to the top. If you love hiking on volcanoes, then don't forget to explore these craters in Indonesia.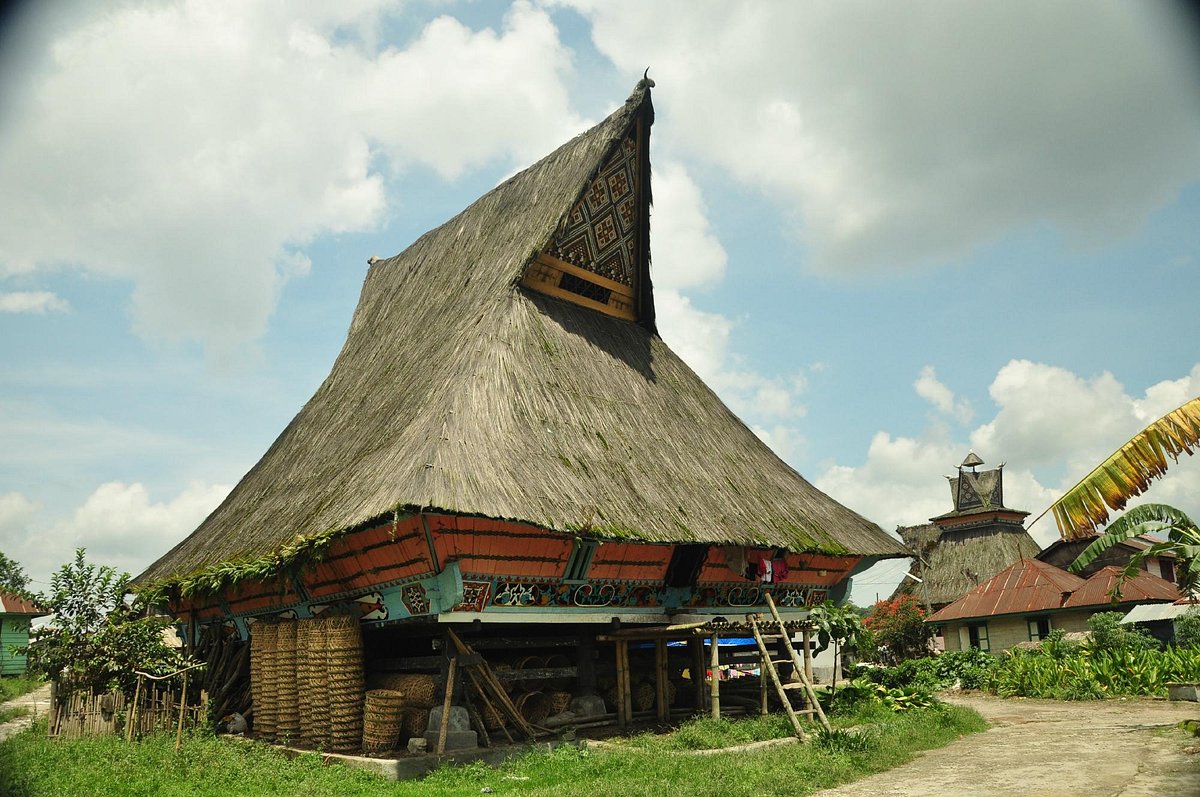 Lingga Village is located about 15 kilometers from Berastagi, close to Sinabung Volcano. Researchers estimated that the village is 250 years old and was named after the King Sibayak Lingga from Lingga Kingdom of Karo Land.
In this village, you can see some traditional houses with thatched roof and nice paintings on the side. Besides, there are also some families living in the few houses left. If you get into the houses, you should pay fee.
Visiting villages is always fun, just like visiting these tourist villages in Bali for you to explore.
Taman Alam Lumbini is also called the "Shwedagon Pagoda Replica" or "Burmese temple" as it is actually a Buddhist temple with a structure that resemble very muc those of Yangon's famous pagoda.
At first, it was a Theravada temple because of its architecture. Inside the temple, there are some statues and items which are usually seen in a Mahayana temple. There's also a beautiful garden or park next to the temple. You can take a stroll around.
Do you want to breathe in fresh air? Then, you should visit Sipiso-piso Waterfall. It is located 35 kilometers away from Berastagi and it towers over the famous Lake Toba. Sipiso-piso Waterfall is a grand 120-meter-tall waterfall and is the highest waterfall in Indonesia. Don't forget to explore the complete list of highest waterfalls in Indonesia.
At Sipiso-piso, you can enjoy the magnificent view with the stream of water from the upper land called the Karo Plateau. Due to the drizzling and cold temperature here, a patch of fog was formed around this waterfall. That's why, you may feel a mysterious yet phenomenal scene.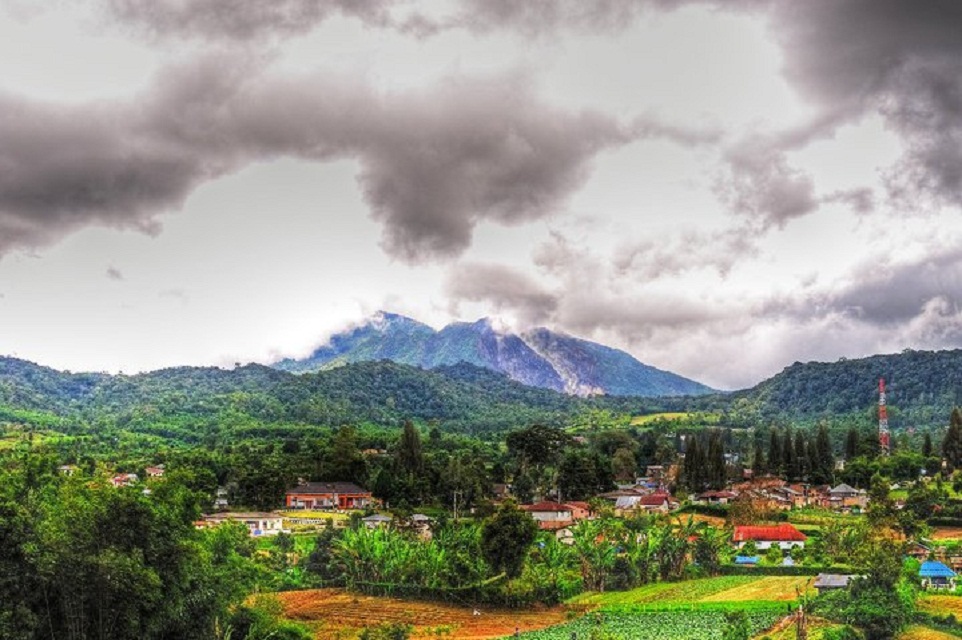 If mountain is too high to hike, then you can hike a hill. Climbing Gundaling Hill is relatively more relaxing adventure. Situated within the vicinity of the town, and the site is easy too.
To reach the top, it may take 30 minutes to 1 hour. At the foothill, yo will see a few churches and viharas or temples. At the top of the hill, there is a recreational park which is covered with tents conveniently available for rental if you wish to have a picnic.
From the top of the hill, you will be able to enjoy the picturesque Mount Sinabung and its surrounding.
Lake Lau Kawar is an exotic lake located at the foot of Mount Sinabung. The location of this lake is located in the village of Kutagugung, Naman Teran District.
Lake Lau Kawar is not as big as Lake Toba, however, in terms of the beauty, Lake Lau Kawar is considered much better. There are some kinds of activities you can do in this lake, such as swimming, playing water, fishing and so on.
Enjoy culinary trip in Penatapan
Penatapan is one of the tourist attractions located in Berastagi which is very suitable to relax. You can enjoy sitting and relaxing with the natural scenery and simple culinary offerings, such as noodles and roasted corn.
The surrounding is very beautiful as the air is still very fresh. This area is surrounded by large trees growing in almost all regions. The tourist facilities are complete, such as parking lots, toilets, places of worship to eateries. All of these facilities can be enjoyed by tourists.
If you're looking for a romantic spot in Berastagi, then Penatapan is a perfect choice. While you're in Berastagi, don't forget to taste the North Sumatran food.
Visiting Berastagi Gundaling Farm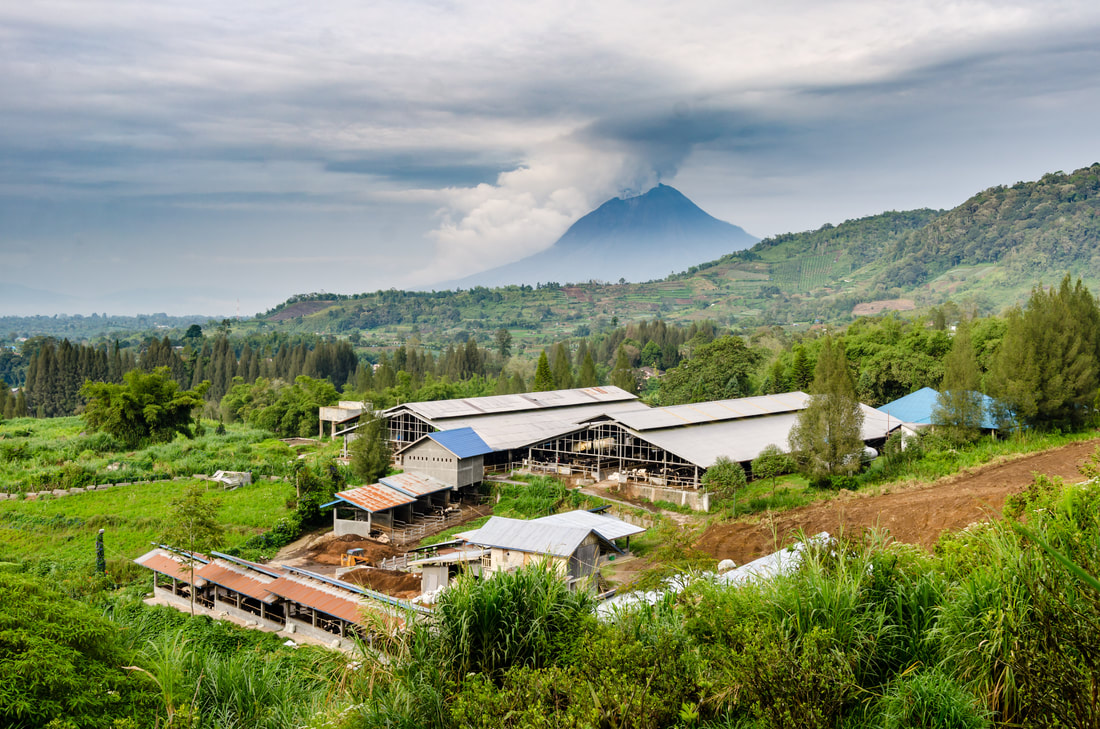 Berastagi Gundaling Farm is an agro tourism attraction which is very suitable to visit with family. The whole family can enjoy fresh cow's milk and some processed food made from cow's milk. It is really popular as it is currently the only modern dairy farm in North Sumatera.
Most of the cows kept on this farm are dairy cows imported from Australia. Besides fresh milk, there are also some various products, such as yoghurt with various flavors.