Who doesn't know Lake Toba? Lake Toba is located at the heart of North Sumatra. Lake Toba is also known as the largest lake, not only in Indonesia but also in Southeast Asia. Moreover, it is also known as the largest volcanic lake in the world!
It spans over 1,100 square kilometers and has a depth of more or less 500 meters. Lake Toba may also become one of the deepest lake in the world too! Make sure you also note these spots in Lake Toba Sumatra.
Lake Toba was originally constructed by Mount Toba's eruption about 70,000 years ago. Lake Toba is very beautiful so that most of the tourists, both local and international love visiting this lake.
As a result, Lake Toba has become one of the major tourist destinations in the region. However, do you know that there are some other tourist attractions near Lake Toba? Let's check them out!
Tomok Village is located at the gate of Samosir Island. It is a traditional village with thick culture of Batak traditions and culture. When you enter this village, you will be welcomed by the traditional houses along with the Sigale-gale dolls.
If you're lucky, you will be able to watch the local residents to do Tor-tor Dance for welcoming the guests. You can find Batak Museum and the old tomb of King Sidabutar which is the first to set foot on the island. You can also find some souvenirs, such as Batak products and food in this village.
Indonesia has lots of amazing tourism villages, just like mentioned in tourism villages in Indonesia.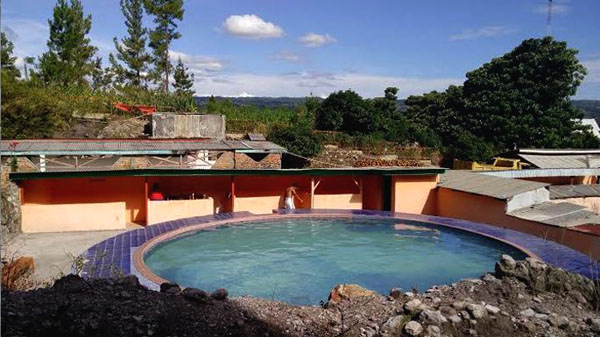 If you feel tired exploring the Samosir Island, then you can visit Pangururan Hot Springs for relaxing for a while. You can enjoy hot water baths that can relieve your stress and fatigue.
This hot springs is located on the slopes of Mount Pusuk Buhit, so you will be able to enjoy the amazing view of the hills around it while you're bathing.
Coming to North Sumatra for its Ulos cloth? Then, you should visit Lumban Suhi Suhi Village. In this village, you can find a typical Batak Ulos cloth as the women in this village are craftsmen of the Ulos.
When you're in this village, you will be able to learn how to make Ulos cloth as well, right from the first stage. It is not easy to make a single sheet of Ulos cloth as it takes around 1-4 weeks to produce it, depending on the difficulty level. Also read villages above the clouds in Indonesia.
Binanga Bolon Waterfall is located in a residential area, but to reach the waterfall, you might need to pass rough terrain.
While you're here, make sure to take pictures or swim around the waterfall area. Make sure to maintain the safety while you're swimming as the current is quite heavy.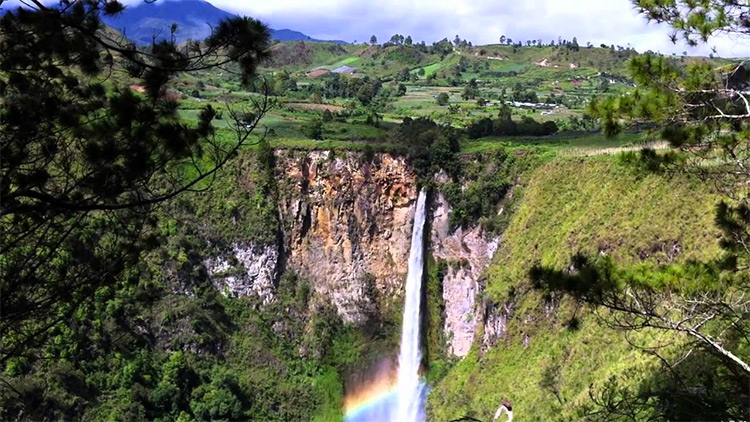 Its name is originated from the shape of the waterfall that resembles the form of a knife (sipiso-piso in the native language). Sipiso-piso Waterfall is also known as the tallest waterfall in Indonesia. It is located near the Tonggiang Village on the north shores of Lake Toba. This waterfall is also surrounded by lush vegetation and mountains.
If you love adventure, you can do trekking too! waterfalls in West Sumatra should also be put on your list!
Lake Sidihoni is located in the middle of Lake Toba. We might have thought that on Samosir Island, there's only Lake Toba, but there's another one. Lake Sidihoni is nicknamed as a lake inside a lake, and it also becomes one of the attractive tourist attractions on Samosir Island.
The phenomenon of a lake inside another lake is not a common thing in the world, so if you plan to visit Lake Toba, then you should visit Lake Sidihoni.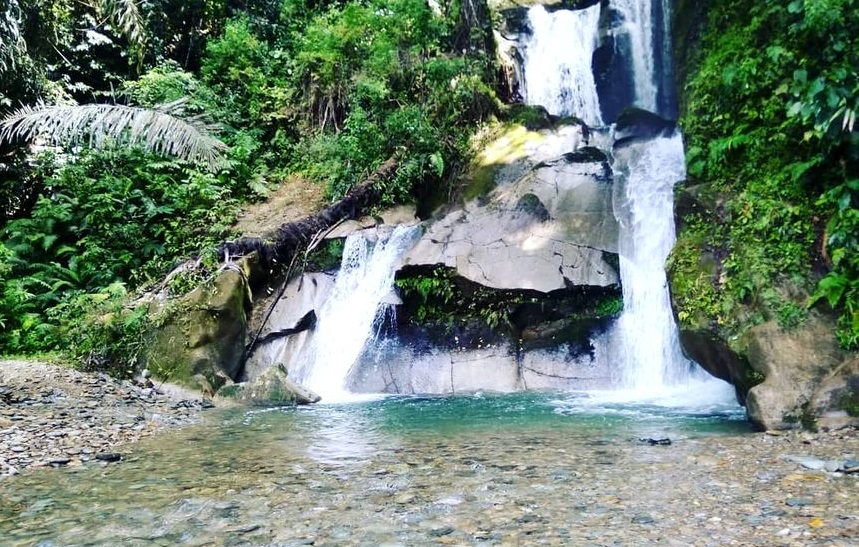 If you wish to have serenity surrounded by greenery, then you should visit this place! This place is perfect for jungle trekking, chasing waterfalls and even go camping. If you just want to relax in the refreshing ambience, you can enjoy it at the quaint Black Wood Coffee House.
The coffee house is located inside the park, and you can try the famous Andaliman coffee. Andaliman peppercorn is a very popular component in Batak dishes which has a tangy taste like peppermint.
Inside the park, you can also find a plantation of Andaliman pepper and the store where you can buy andaliman-based products. Visiting Taman Eden is also listed in things to do in Parapat, North Sumatra, Indonesia.
Beta Hill is another attraction located on Samosir Island, specifically in Tuk-tuk Siadong. Tuk Tuk has been famous as one of the tourism centers on Samosir Island because of its natural view.
You can take pictures on the small hill, including the pre-wedding photo shoot. You will be able to enjoy the beautiful landscapes, paddy fields and other hills.