Bali is well known for having a lot of popular tourist attractions in the world. It will be very crowded, specifically during the high season period. If you plan to visit Bali with the whole family, please do check these best beaches in Bali for family.
Many people enjoy travelling to Bali to experience the beautiful weather, black and white sand beaches, sacred temples, regal palaces and many more! Not only Kuta or Denpasar, Bali also has Tanah Lot.
Tanah Lot also offers a lot of interesting places to visit. Tanah Lot has one of the temples to visit near Seminyak too. If you plan to visit Tanah Lot, then you should continue reading. It will give you the list of the interesting places you can visit in Tanah Lot, Bali.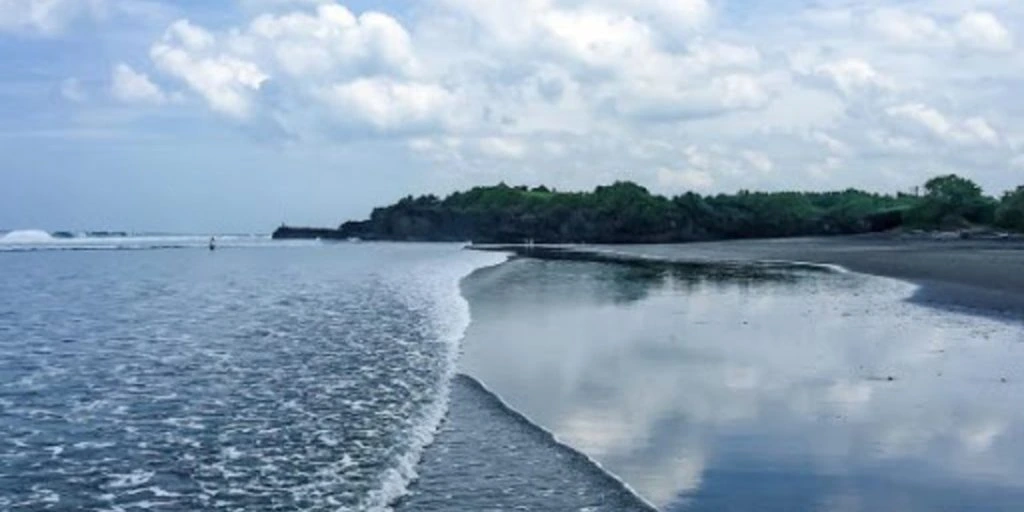 Kelating Beach will be the first place to visit near Tanah Lot. Get ready to be mesmerized by the beauty of the black sand beach which is tucked near Kelating Village. You can access this by driving downtown from Tabanan, Bali.
There are a lot of things you can do here, starting from swimming, sunbathing or just relaxing in the peace and tranquility. It is away from the hustle and bustle of the city life.
This beach is considered as one of the best places to visit in Tanah lot as it may give you the spectacular sunset view due to its location (western part of Bali).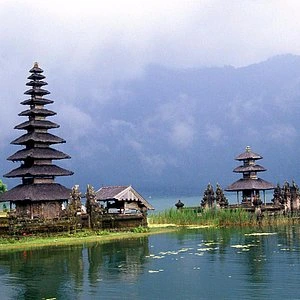 Bali is not only full of beaches, but also some famous temples in Bali. In Tanah Lot, you will find Tabanan Anom Palace. You will be able to learn about the Balinese Royal tradition at this ancient heritage royal palace.
You may meet some of the Royals too, if you're lucky. So, while you're here, you can get deeper insights into the establishments in the 14th century.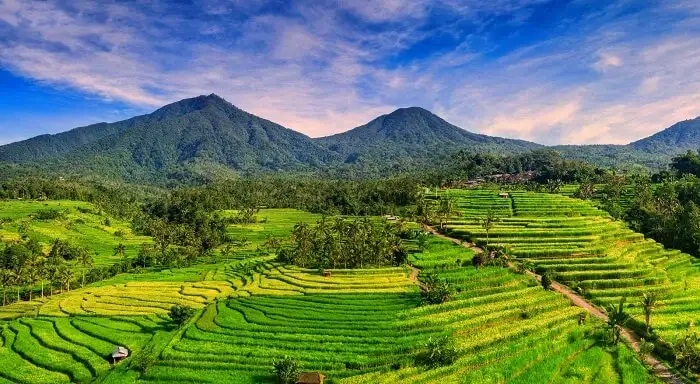 The next interesting place to visit in Tanah Lot, Bali is Jatiuwih Green Land. Get ready to be wooed by the sheer beauty of rolling panoramic landscapes. If you love seeing the panoramic and beautiful scenery, then it will be a perfect place for you.
You will enjoy the view of the gentle slope of the terraces. Try spending the entire day exploring this place, especially the scenic spot, which was once nominated for the UNESCO Cultural Heritage Site.
While you're here, make sure you experience the magical sunset views and enjoy the dinner shows. You can also visit some other attractions nearby, such as Alas Kedaton, Batukaru Temple and Monkey Forest.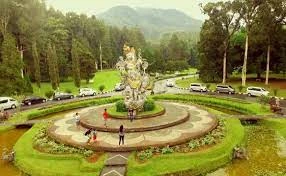 Bali Botanic Garden is considered as the largest botanic garden in Indonesia. It is home to the island's biggest orchid's collection. No wonder, it becomes one of the top places to visit in Tanah Lot, Bali.
If you enjoy nature, then it is a perfect place for you. You will be able to enjoy vast green spaces, manicured gardens along with rare plants, tropical forests alongside Tapak Hill.
There are some unique plants in this garden too, such as cacti, carnivorous plants and some rare Balinese medicinal plants.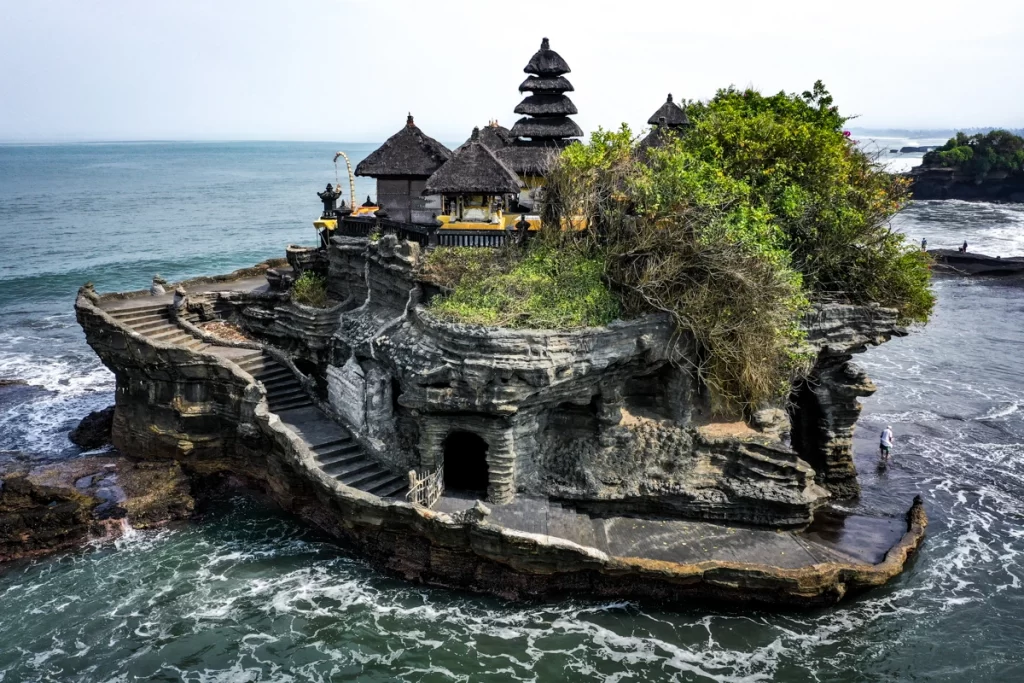 Visiting Tanah Lot is not complete without visiting Tanah Lot Temple. Tanah Lot means "land in the sea" in Balinese language. So, Tanah Lot Temple is located on the land in the sea. This temple sits on a large offshore rock which has been shaped over the years by the ocean tide.
Do you know some stories of Tanah Lot Temple? One of them is at the base of the rocky island, there are some venomous sea snakes. These sea snakes are believed to be the guardian of the temple from evil spirits and intruders.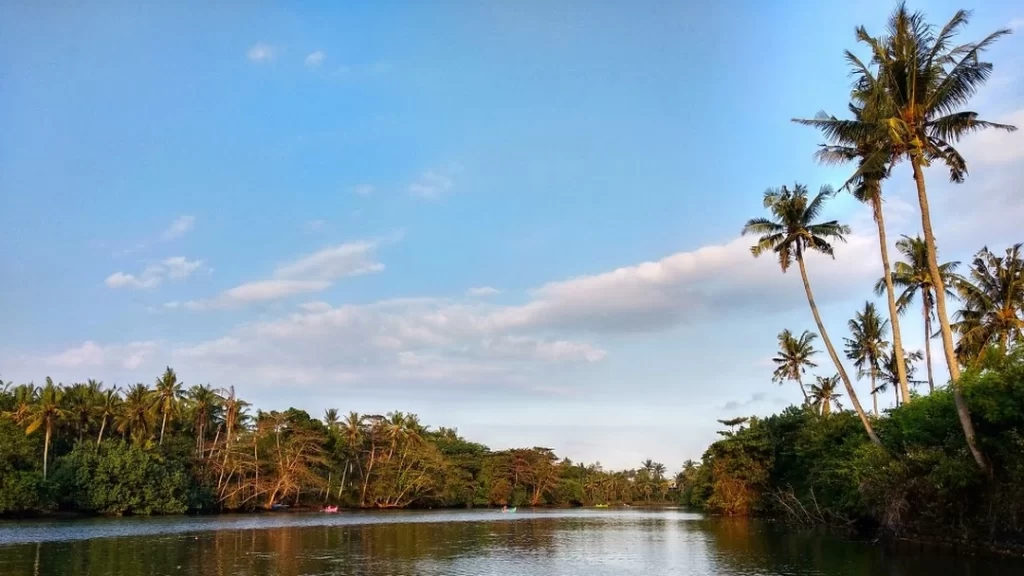 Another beach located in Tanah Lot is Abian Kapas Beach. This is a type of peaceful and black sand beach. Not many tourists discover this beach yet, so it won't be that crowded during holiday.
You can enjoy the mesmerizing sunset view from this beach. During the day, you can consider visiting Bali Beach Mansion, which is located right on the beach. Explore the traditional architecture as well as the great view of the terraces.
Bali is full of surprises. If you plan to visit Bali, make sure to put all of these things into your itinerary. Consider visiting these family-friendly tourist attractions in Bali and hop into some of the fancy and best cafes in Bali.
Don't forget to try the local food too by reading these street food in Bali and halal foods in Bali. They are mouth watering and delicious!