Beaches in Bali are outstanding. You can find a lot of beaches in Bali, both these best beaches in Bali for family and best beaches in Bali for swimming. They are spread in different regions in Bali and one of the regions is Sanur.
Sanur is located within the vicinity of Denpasar, so you only need to take 20 minutes to reach it from Ngurah Rai International Airport. It is considered as a legendary Balinese coastline due to its area which is protected by a long string of offshore reefs.
Surfers are pleased to surf in Sanur beaches because Sanur beaches have some of the best waves in the world. No wonder, the beaches in Sanur are great for surfing.
Not only for surfing, beaches in Sanur are also perfect for diving and snorkeling. The beaches serve abundant marine life along with the healthy corals.
Can't wait to see what beaches in Sanur are? Let's get ready to sunbathe in each of the mesmerizing beaches in Sanur!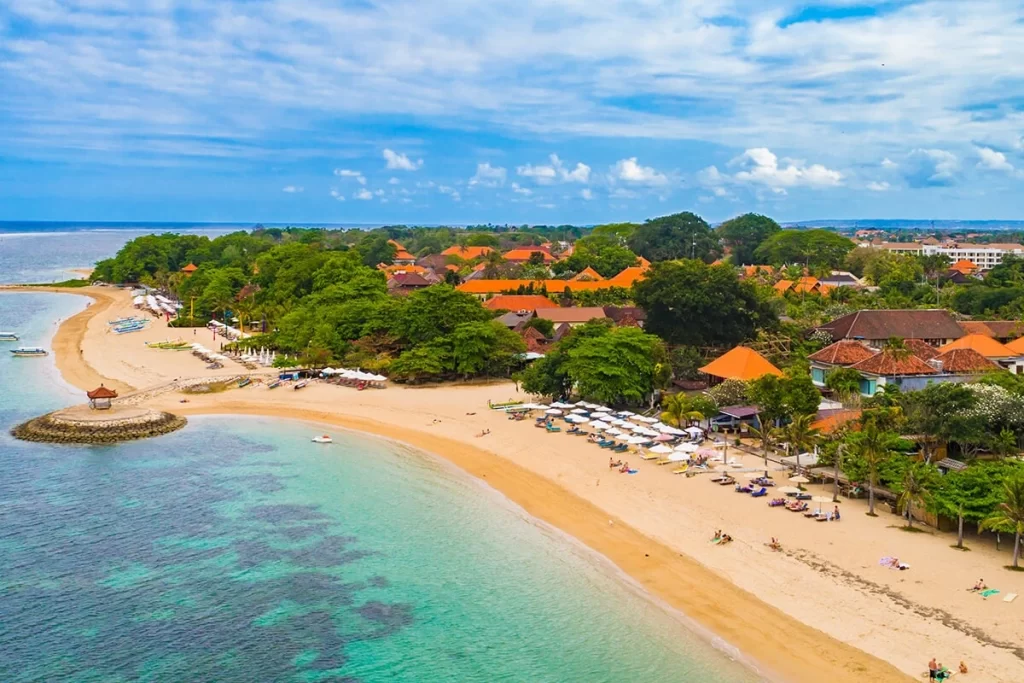 The first beach you can stroll around is Sanur Beach. Not only perfect for surfing and diving, this beach is also perfect to view the sunset. Sanur Beach is far away from the most famous beach in Bali, Kuta Beach. You will be able to enjoy the sunset without getting annoyed by the crowd.
If you want to find a peaceful refuge or hint of the local culture, then visiting Sanur Beach is the right decision. Try to visit this beach in October or July or August. In July or August, there is the Annual Bali Kite Festival held at this beach.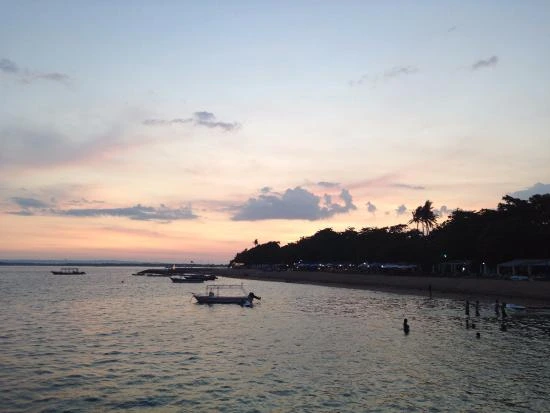 The next mesmerizing beach in Sanur is Cemara Beach. This beach is located on the east side of Bali. You will find serenity and beautiful view of the horizon along with the blue shade of the sea fade into the white sand.
The pieces of red corals can also be found all across the beach, making it as a nice touch to the beach.
If you wish to stay here, you can book the beach house stays situated around the beach. Besides, there are also many restaurants offering authentic food. Rent some umbrella or sunbed too and get relaxed while enjoying the beautiful views of the beach.
While in Bali, make sure to taste the halal foods in Bali. If you love to eat in cafes, you can check these best cafes in Bali that are worth visiting.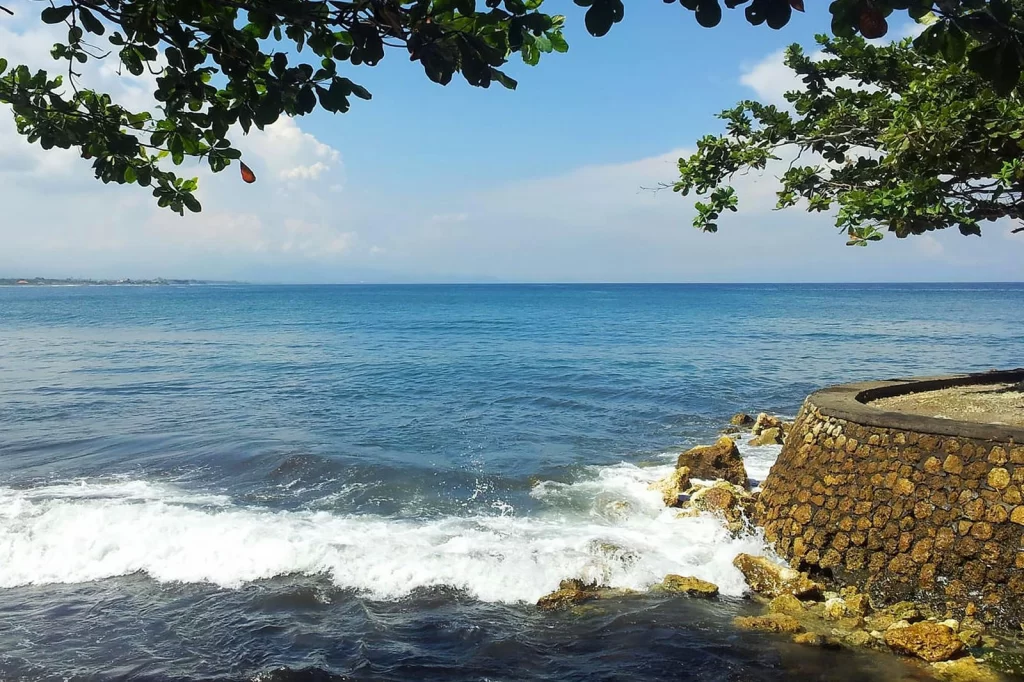 Padang Galak Beach, despite the name, is considered as one of the most fantastic beaches in Denpasar. Situated in the north of Sanur Beach, Padang Galak Beach offers stunning view and great wave that is perfect for surfers.
Many people, both the domestic and international tourists, enjoy swimming, relaxing and surfing here.
Not only great for surfing, Padang Galak Beach is also good for relaxation. This white sandy beach is blessed with breathtaking view and peaceful atmosphere. It is also romantic!
If you visit Bali with your spouse, then consider putting these beaches in Bali for honeymoon and understand these points why Bali is the best destination for honeymoon. No wonder, many couples choose Bali for their honeymoon spot!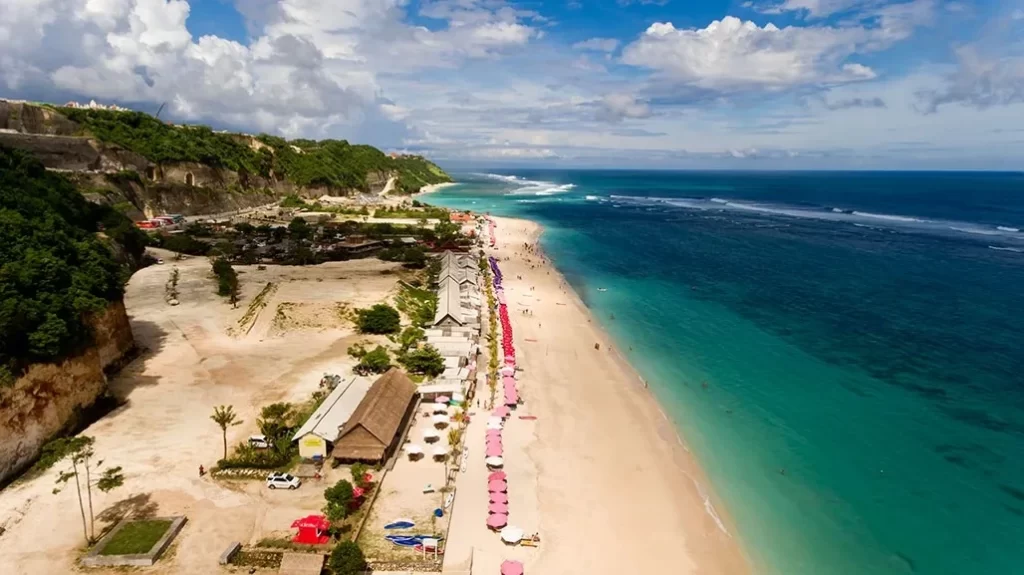 Pandawa Beach is located in the southern corner of Bali. This beach is famous for being "the secret beach". There are a lot of things you can do in Pandawa Beach, such as swimming, kayaking, paragliding, surfing and many more.
If you don't feel like wanna do all those water activities, you can just enjoy sunbathing and witnessing the beautiful sunset and sunrise view here.
There are also a number of food stalls serving Balinese cuisines which will melt in your mouth! Make sure to taste the palatable seafood while you enjoy the view of the gigantic waves and white sand. It will surely give you the most delightful experience.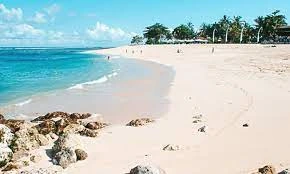 The last-but-not-the-least beach to visit in Sanur is Sawangan Beach. This beach is also known as Nikko Beach. Located in Nusa Dua, Sawangan Beach is also considered as one of the nice beaches in this area. It is known for having the famous Camel safaris.
You can get to ride a camel across the stretch of the long beach. There are some packages that include this safari in their itinerary. You can contact the locals to know more about this.
Sanur area is also known for having some other famous tourist attractions. Check them in things to do in Sanur Bali and get ready for the fun adventure!