Have a plan to visit Bali this year? Then you need to know all about Bali before you go there including the dos and don'ts in Bali's sacred places. Exploring some of those places is kind of exciting such as visiting some of the tourist attractions in Seminyak Bali.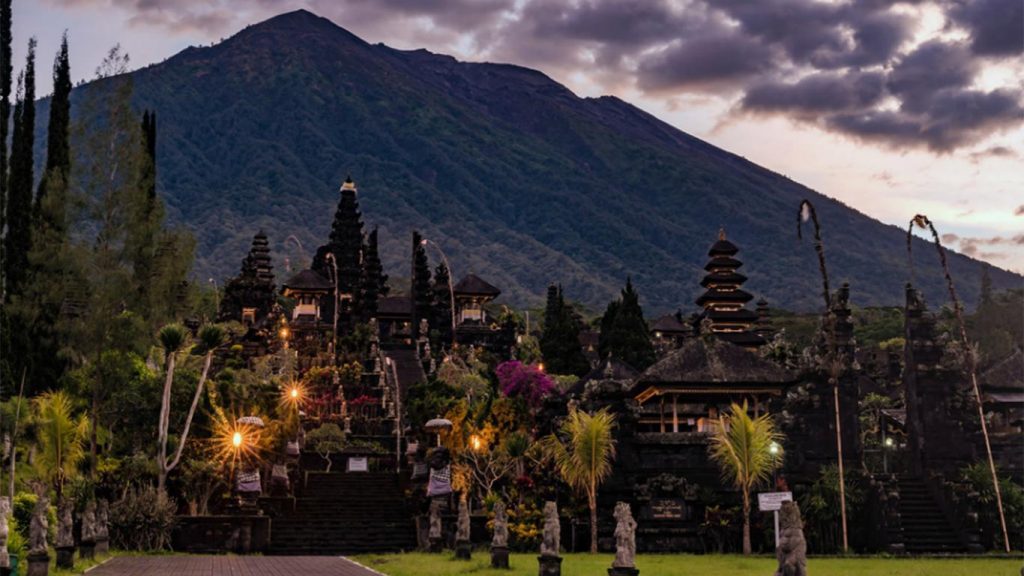 As one of the most religious islands in Indonesia, Bali has its cultures and tradition that are wrapped in the most sacred activity. It happens such as when you visit some of the temples to visit near Seminyak.
Bali is popular with the island that contains the biggest Hinduism in Indonesia. That makes the island has so many sacred places worth visiting. The island has its own rules, which have to obey by everyone that visits there which is similar to some of the tourist attractions in West Bandung.
Speaking of it, here we have one of the important manners when visiting Bali includes some of the dos and don'ts in Bali sacred places that you need to be aware of. Let's check them out below!
1. Do Greeting with Local Language
Knowing the local language is one of the important things when you visit sacred places in Bali or even have some fun in some of the best picnic spots in Bali. If you know some of their languages that shows you have some effort to be kind to them. That would bring a positive vibe of kindness to the locals significantly.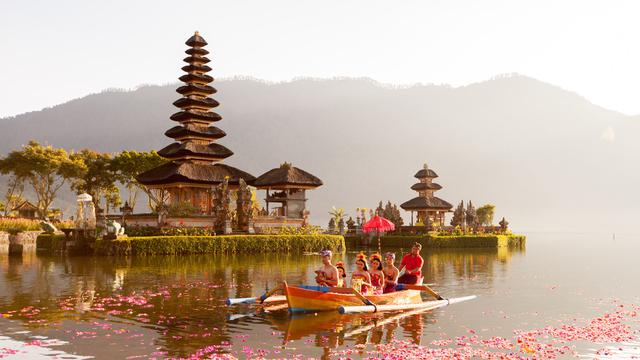 Do greeting in local languages, such as "Om Swastiastu" for Hello, "Selamat Pagi" for good morning, "Maaf" for Sorry, and "Terima Kasih" for thank you. Those words are helpful, you can get easily enjoy your holiday in Bali's sacred places with the locals.
2. Do Dress Appropriately
Do dress appropriately when you visit Bali's sacred places such as some famous temples in Bali. Most Pura or temples will provide some clothes to cover. But it is better to wear some appropriate clothes when you get there. That shows your respect for the culture and local people will more respectable for you too.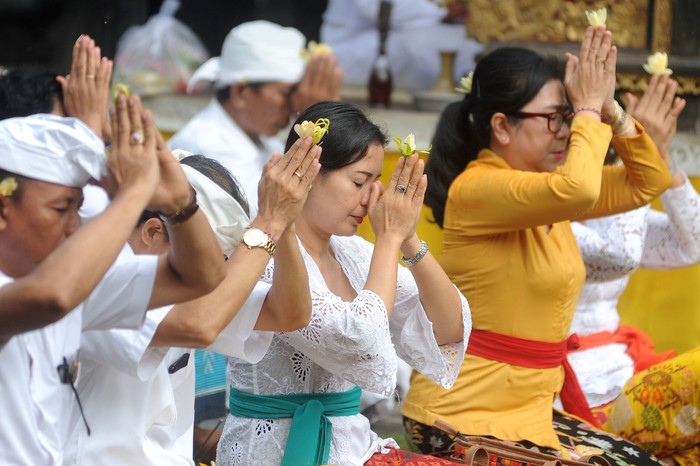 Some temples commonly have to make their visit to wear sarong and waist sash. Ask them politely if you need the clothes so that locals will have a good impression of your visit.
3. Giving Tip
Do give tips when entering some of the Bali sacred places. You can put it in the box that is available there, which there is no minimum amount of it. Some of the Bali sacred places need treatment and nursing that comes from the money from the tip you gave in the box.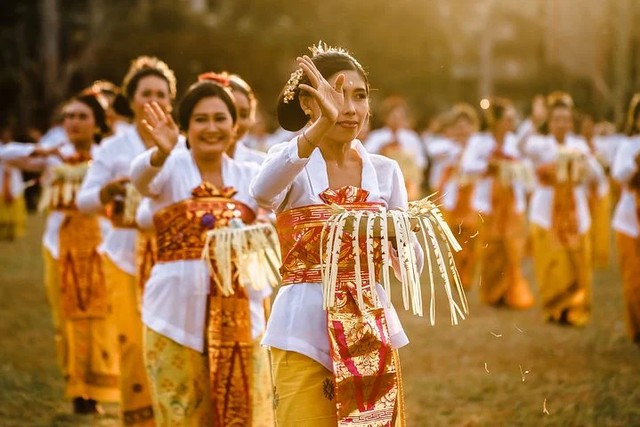 The tip that you gave for some Bali sacred places showed a good manner and is also believed as good karma for Hinduism. That is why there is no wrong if you offer some tip as a charity to those places.
Giving tips in Bali's sacred places shows you a good manner that makes local Balinese give some respect to you. Moreover, they can keep their holy places keep presentable to pray daily for a long time forwards.
4. Do Take Your Shoes Off
Some temples have a strict rule, which you have to take your shoes off before entering some of them. As Bali's a sacred place, there needs to be clean, neat, and tidy so it is important to take your shoes off before entering this kind of place.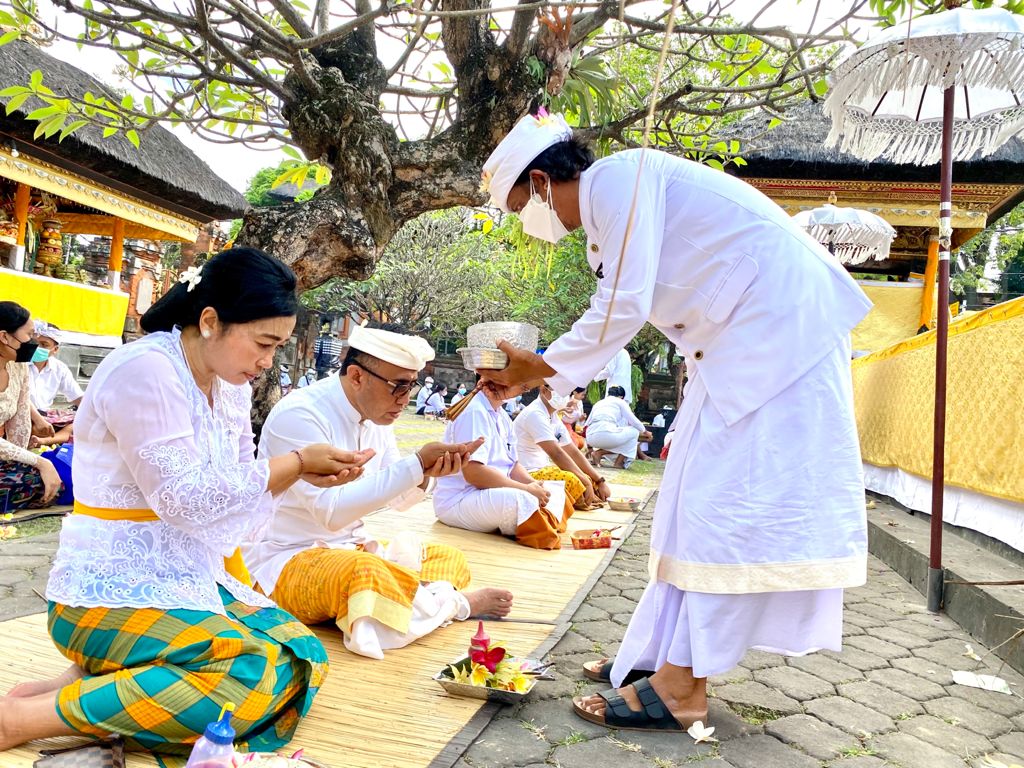 The same rule happens when you visit someone's house. It would help if you took your shoes off as the culture running so. It indicates the cleanliness of the house so you need to give respect to their cultures.
5. Don't Step on Ceremonial Offerings
The ceremonial offering is a kind of offering that means to give toward Hinduism deities into their gods. That makes sense if you step on it you will get a huge problem over there.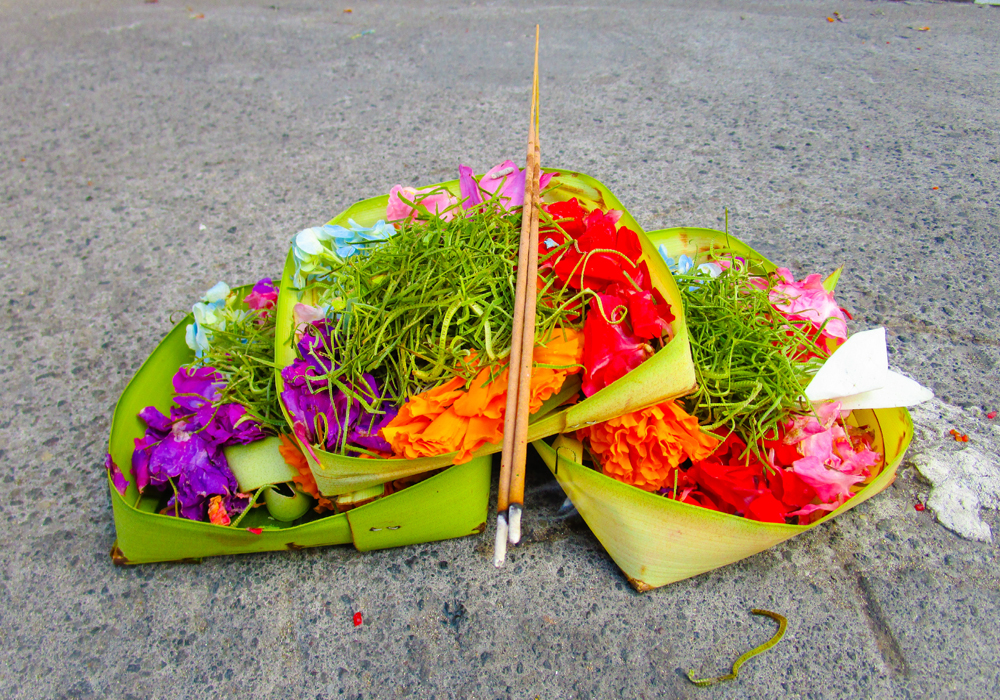 The ceremonial offering contains flowers, incense, and so many things that are common places around the Bali sacred places. You can even find them in most public places such as around the shops, houses, hotels, restaurants, and many more.
6. Don't Use Your Left Hand
In most Balinese cultures using a left-hand means bad karma when you receive or give something. This rule also applies when you receive or give something in Bali's sacred places.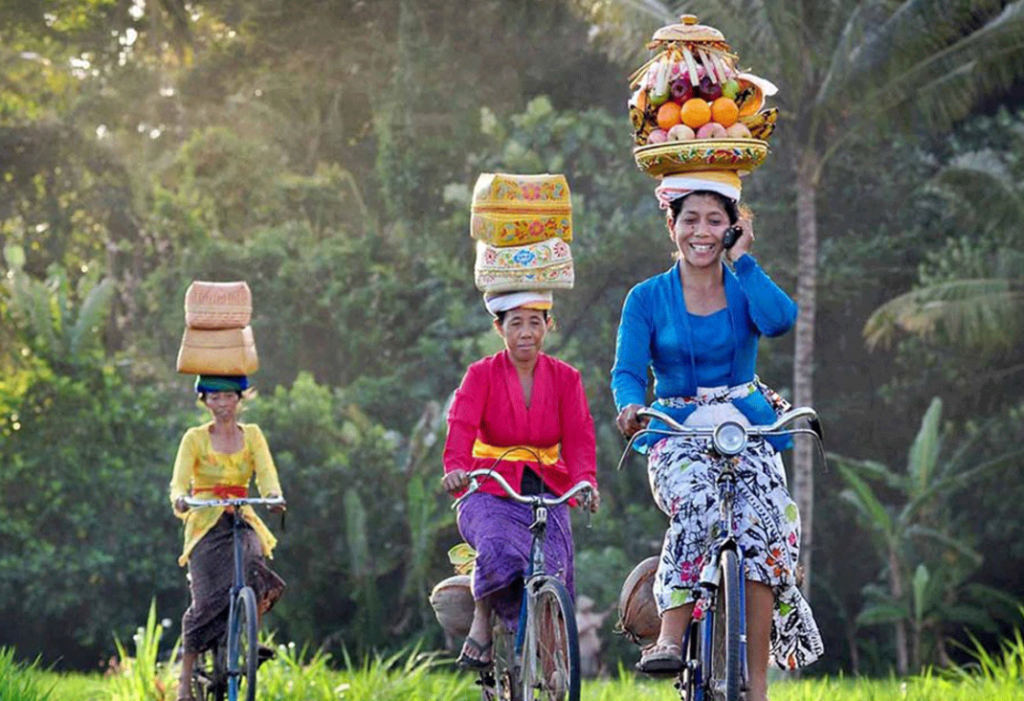 Instead of using your left hand, it is better to use your right hand when receiving or giving something in Bali's sacred places. It shows good manners and kindness to you, which leads them to give good respect to you.
7. Don't Enter Temple While Menstruation
Temple in Balinese Hinduism is a place to pray daily that has to be clean in a sacred way. For some reason, menstruation is perceived as lousy blood that should be taken out for women naturally. That is why women with a period of menstruation are banned to enter the temple.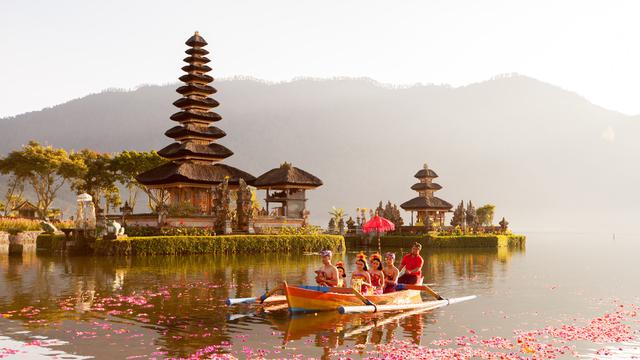 The culture of women shouldn't enter the temple or similar prayer places in Indonesia is a common rule. Not only happen in Bali but also in most Indonesian regions with prayer places such as the mosque and even church.
8. Don't Provoke Monkey
Don't provoke monkeys when you visit the Bali sacred places such as some Pura in Ubud. Most monkeys in the temple would easily be attacking you if you are not careful of them. Most of them are protected by the government as a part of the sacred places' animals.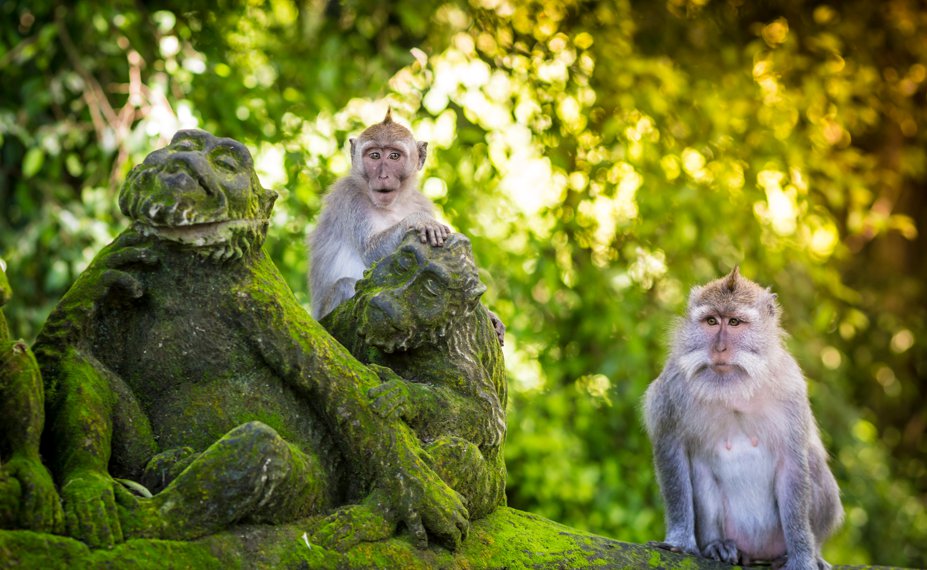 Avoid wearing some shiny things when entering the temple so that the monkey would not chase you. They love shiny things which may be causing you trouble while they saw them. You better keep your shiny things in your bag once you get some of the Bali sacred places with a monkey inside.
So, there are some of the dos and don'ts in Bali's sacred places that you need to be aware of while visiting them. Have you ever visited sacred places in Bali? Which one that become your favorite?