Badung is one of the districts located in Bali, Indonesia. It is famous throughout the world and is listed as the main tourist destination in Indonesia. It has many interesting and recommended tourist destinations.
When you're talking about Bali, it is always fun and interesting to talk about its attractions, including these famous temples in Bali where you can have religious trip and wildlife destinations in Bali if you love exploring nature.
Badung, as part of Bali, has a lot of amazing places too. Let's get ready with your backpack to explore these 7 tourist attractions in Badung, Bali.
Garuda Wisnu Kencana is one of the must-visit destinations once you come to Bali as it is one of the iconic landmarks in Bali.
Garuda Wisnu Kencana or GWK is a giant statue made by an artist named Nyoman Nuarta. This statue is in the form of Batara Vishnu who ride Garuda (eagle), the symbol of Amerta (which means eternal virtue).
GWK was established on an area of 240 hectares. This area is designed to be a world-class cultural park. It features entertainment and cultural performances both for the locals and foreigners.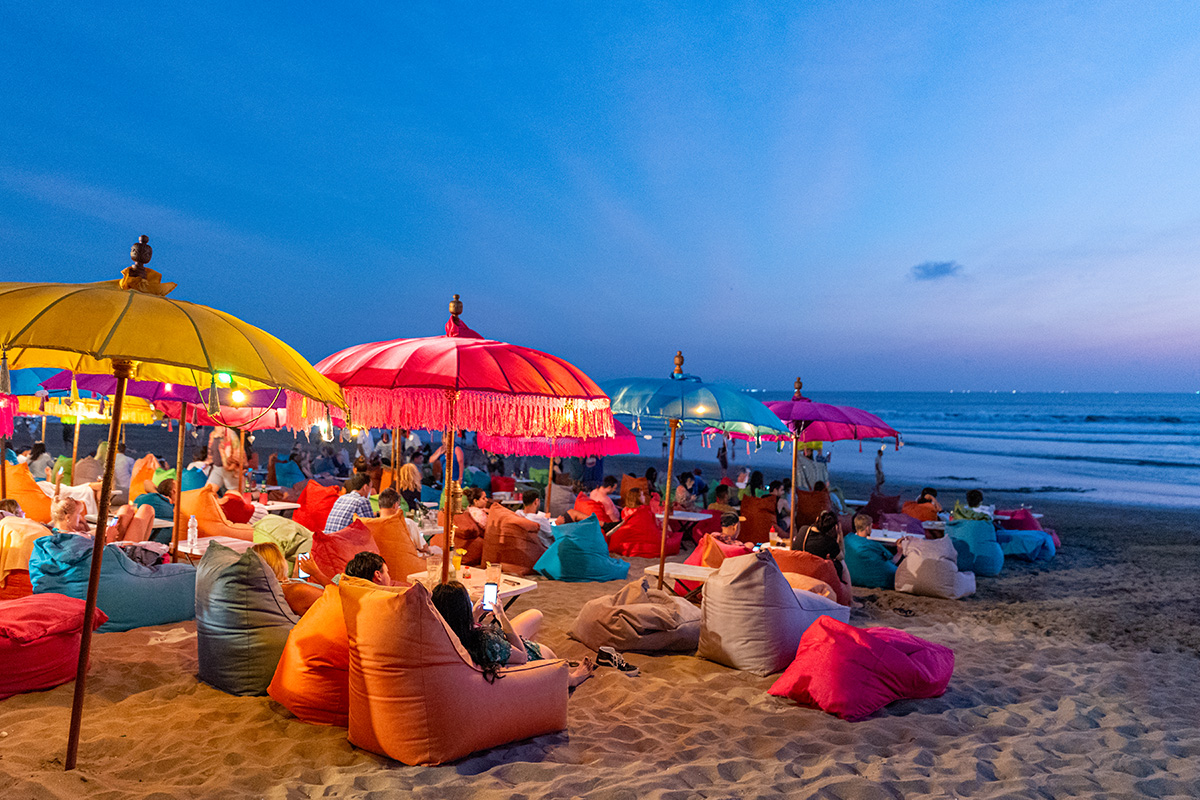 Visiting Bali isn't complete without visiting its beaches. One of the beaches you can find in Badung is Double Six Beach. It is an amazing beach which is adjacent to Kuta Beach and Legian Beach.
This beach has white sand with sloping and flat contours. The sandy area in this beach is very wide. Double Six Beach can be easily noticed by the hallmark of the beach which has many colorful umbrellas.
These colorful umbrellas are perfect as your photo background or as a place for you to watch the sunset with your family or loved ones.
Sangeh Monkey Forest is another tourist attraction you can try in Badung. It is a very sacred for people in Bali as it is a habitat of thousands of monkeys.
It covers around 6 hectares of fertile forestland with giant nutmeg trees that can grow up to 40 meters in height. There are also some other trees, such as mahogany, guava, and sapodilla trees.
As its name, this forest is full of grey long-tailed macaques. Not only home for monkeys, but it is also home for some species of birds and a variety of mammals, reptiles, amphibians and arthropods.
When you're here, there are some things you need to pay attention. Be cautious of your belongings as they are still wild animals. They are quite cunning at snatching items from visitors who wear visible jewelry or loose items.
If you love exploring natural attractions, then you can explore and get lost in these forest attractions in Bali.
Another tourist attraction worth visiting in Badung is Bali Elephant Camp. It is a conservation forest located in Badung, Bali. This camp provides several tourist attractions such as white water rafting, agro-tourism and walking around the forest by riding an elephant.
The elephants at BEC are Sumatran elephants. Enjoy the experience of exploring the forest which offers a very beautiful natural charm together with the elephants at BEC.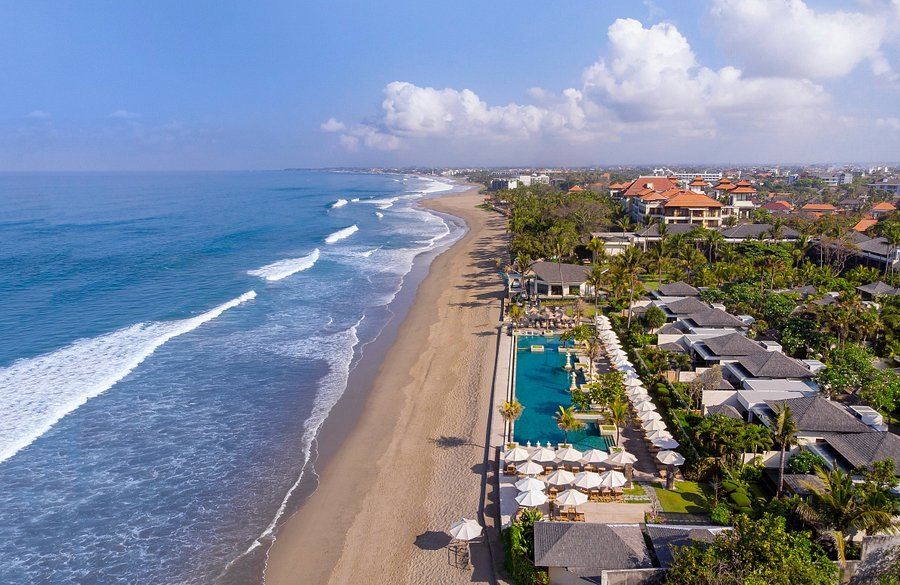 Another beach to explore is Seminyak Beach. This beach has been popular among the local and foreign visitors. No wonder, Seminyak Beach is listed as one of the best beaches in the world. It is considerd as a paradise in the tropics which has elongated coastline and has white sand that are very soft and sloping.
While you're here, you can enjoy the sunset panorama which is the main attraction on the beach. At the dusk, the beach is always crowded with tourists.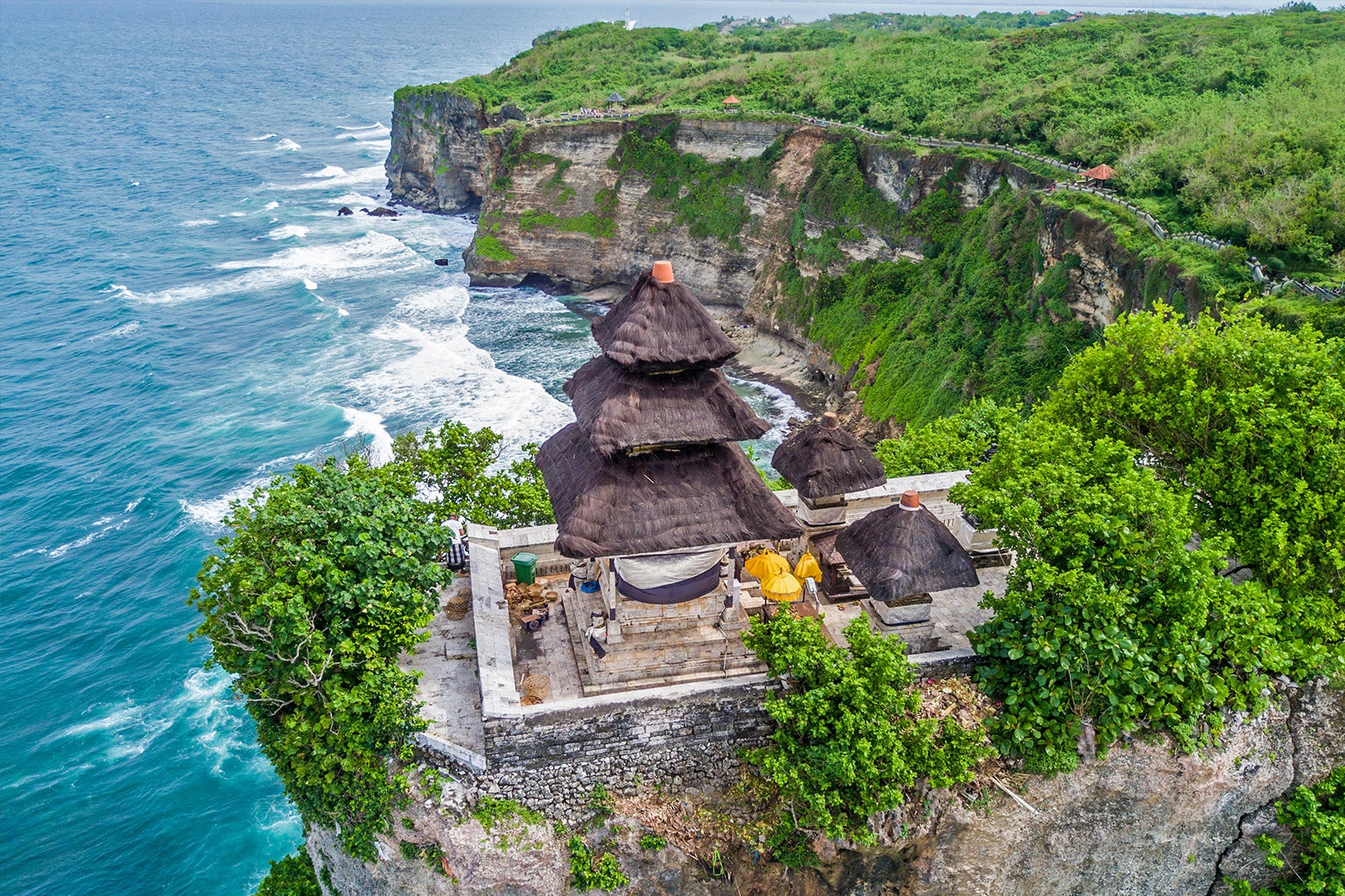 Uluwatu Temple belongs to one of public temples in Bali. It is located in the southern part of Bali, exactly in Pecatu Village. This temple is perched atop a steep cliff. Uluwatu Temple is also listed as one of the sacred temples to visit near Seminyak.
While you're here, make sure to put these top things to do near Uluwatu Temple, Bali Indonesia.