Bali is always full of amazing tourist attractions. You can find all the interesting places in Bali, starting from the natural attractions to the historical attractions.
If you're fond of visiting destinations which show wildlife, then don't worry as Bali also has it. Wildlife is amazing to explore, and we might be drawn into it.
As Bali is a home to endless adventures, then here they are the best and worth-visiting wildlife destinations which are best to discover the wildlife side of Bali. You will surely have an unforgettable experience here! Check them out!
The best place to discover wildlife is by going to the zoo. Located in Gianyar, Bali Zoo is not a typical zoo in common as it offers you an up and closer experience with all the animals.
Once you get into the zoo, you can brace yourself to discover its eco-friendly habitats. You can also get some interactive sessions with the animals. If you are traveling with your kids, then this place will be one of the best outdoor activities for kids in Bali.
You will meet a professional guide here. As a result, you will be able to interact with almost every animal to the zoo. Isn't that fun to have a direct interaction with the animals? However, don't expect to be able to interact with the animals that bite, such as crocodiles, lions or tigers as it is dangerous.
If you love visiting zoos, then try zoos in Indonesia and get ready to get thrilled!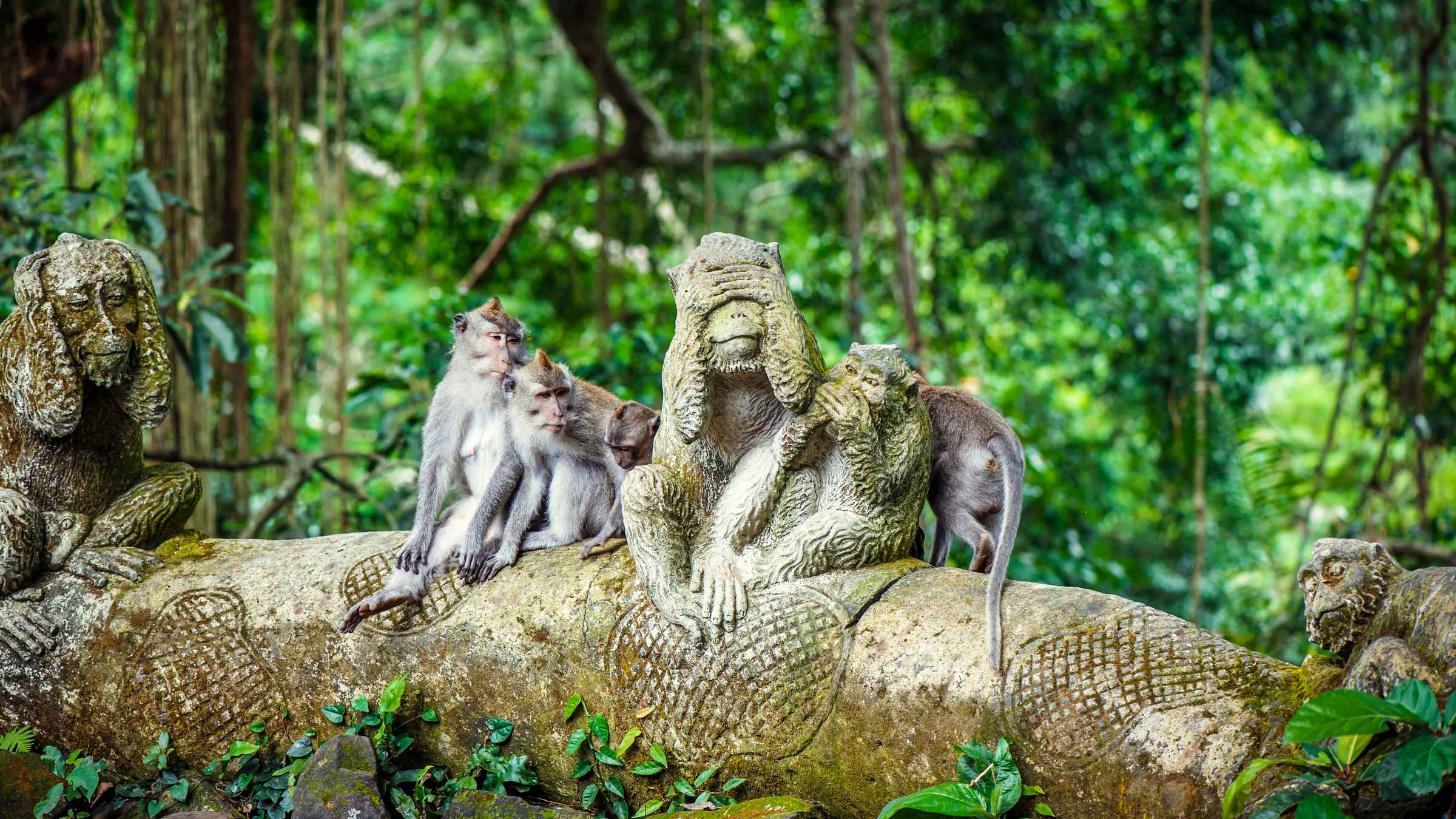 The next wildlife destination to visit in Bali is Uluwatu Monkey Forest. Just like its name, this place is located in the forest near the edges of the famous Uluwatu Temple. Uluwatu Monkey Forest is a major wildlife sanctuary in Bali. You can see the thick green shrubs along with the fragrant frangipani trees.
Spend time visiting some other places near this forest, such as these beaches in Uluwatu, Bali which are perfect for sunbathing!
This forest is dominated by uncountable grey long-tailed macaques. That's why you should be aware of your own belongings as they are mischievous enough to sneak up on you and snatch you items from you.
Bali Safari and Marine Park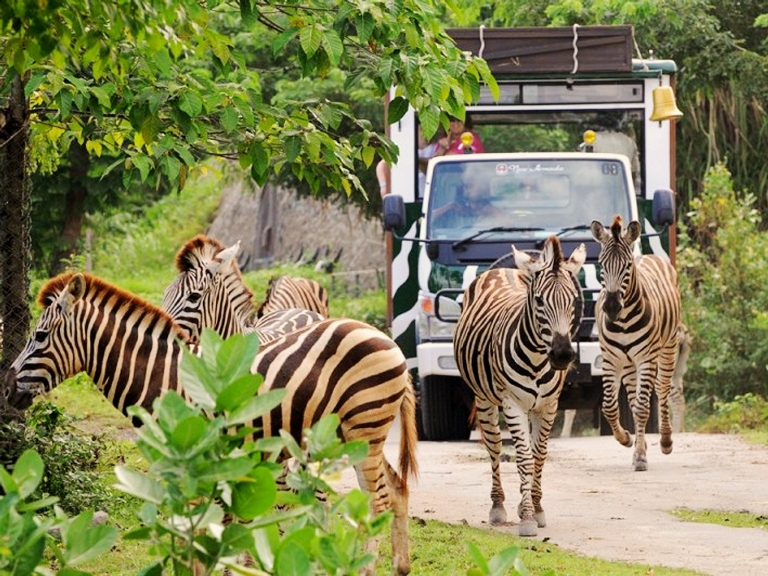 Another unique and worth-visiting wildlife destination in Bali is Bali Safari and Marine Park. This is home for more than 400 wild animals, ranging from 80 different species.
When you visit this place, you will see that all the animals here have large enclosures which mimic their natural habitats. Hence, you will see all the animals roam freely without any danger or threat. While you're here, make sure put these things to do in Bali Safari and Marine Park. Have fun!
Being famous as one of the largest wildlife parks in Bali, Bali Safari and Marine Park, most of the animals here are the natives of Africa, India, and Indonesia. There are some unique animals you can meet here, such as Himalayan Bears, Spotted Deer, African Hippos and Indian White Tigers.
Bali Bird Park and Reptile Park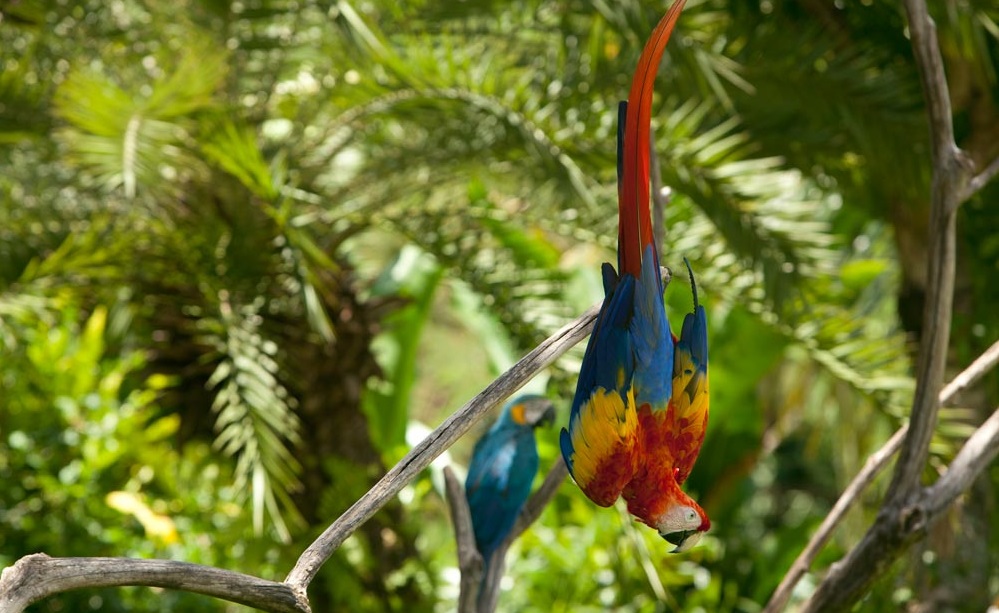 You can meet over 250 different species of exotic and indigenous birds. In addition to many types of birds, this park also serves as the home of numerous reptiles and amphibians.
Several species of turtles and toads are also available here. However, the main attraction of this park is the Hatchling Area, where you can see the early reptiles and amphibians progress into maturity. In the bird park, there are over 40 protected species of birds and rare products.
If you wish to have something unique than other wildlife parks or forest before, then you can go to Jembrana in West Bali. There's an important annual event held there called the Makepung Buffalo Race. This event is held between the months of July and November every year. It is surely fun to watch this.
In the race, the majestic Indonesian buffaloes are teamed up in pairs along with the jockeys (usually the buffaloes farmer).
The jockeys ride the buffaloes on traditional wooden ploughs. After they are set, the buffaloes (traditionally called as Kerbau Pepadu) begin competing against each other in an open-race circuit.
If you love visiting natural attractions in Bali, then consider visiting these rice terraces in Bali. Don't forget to try the street food in Bali and halal food in Bali you must try!