Uluwatu is one of the areas in Bali which is known for its magnificent beaches. Most of the beaches here are rated as some of the best beaches in all of Bali.
If you're a beach lover and you wish to visit Bali, then don't forget to come to Uluwatu and explore its beaches. There are some ideas of things to do near Uluwatu Temple and don't forget to get into Uluwatu Beach Bali entrance fee and attractions.
Here they are, the 6 best beaches in Uluwatu, Bali you shouldn't miss!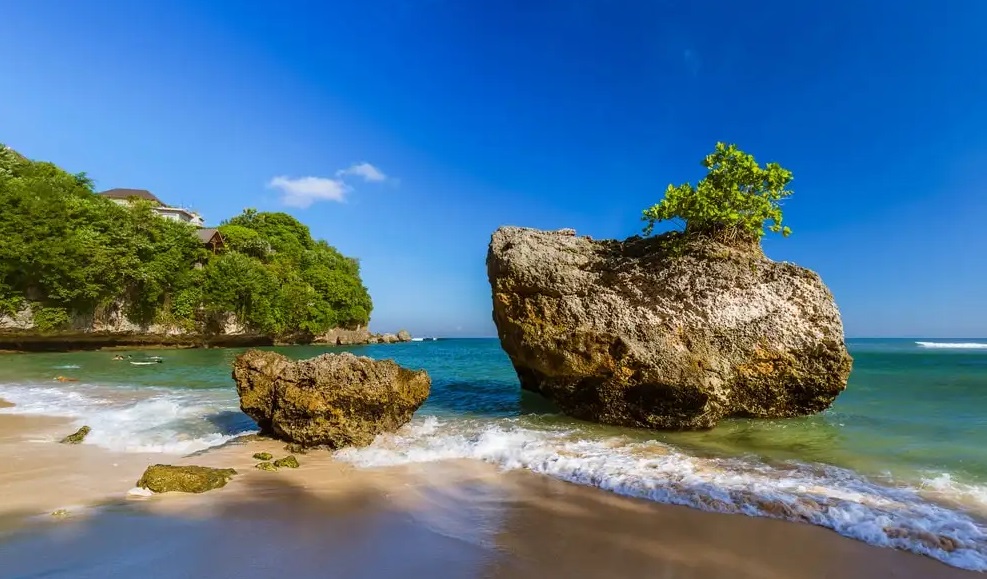 This beach is really famous in Bali as a famous surfing spot and beach bumming paradise. There are some awesome things you can enjoy at this beach, such as its unique rock caves, tidal swimming pools, secluded beaches, and world class waves. Having reggae beach party in Padang Padang Beach is one of the things you can do here. Have fun!
Padang Padang Beach features a semi-circular cove with golden sands. It is surrounded by lush vegetation and leafy cliffs. If you wish to work on the summer tan, then you can perch up in the shade of the cliffs or in the middle of the beach!
The best time to visit this beach is in the dry season, between May and October. This particular reef break works best in offshore winds from the east and an ideal swell direction from the south-west.
Known as Blue Point Uluwatu, Suluban Beach is considered as the most popular beach among all of the other beaches in Uluwatu. Many people visit Suluban Beach for surfing, as it is world-renowned for its left-hand point break. However, it is not the only fantastic thing to do in Suluban Beach.
To get to this beach, you need to walk down and even right through the rocks. This beach is also favorable for viewing sunrise because of the light rays coming through. However, because it is popular, it may be very crowded with tourist buses.
Thomas Beach is another best beach to visit in Uluwatu. Thomas Beach is one of the most beautiful and most underrated beaches here.
It features 200-meter stretch of soft white sand, rolling turquoise waves, and shady beach umbrellas. This beach is perfect spot for a day of swimming and beach bumming on the Bukit Peninsula.
Make sure to come before low tide because it is really rocky where the beach ends. Be careful when the tides are out as the rocks are super slippery there!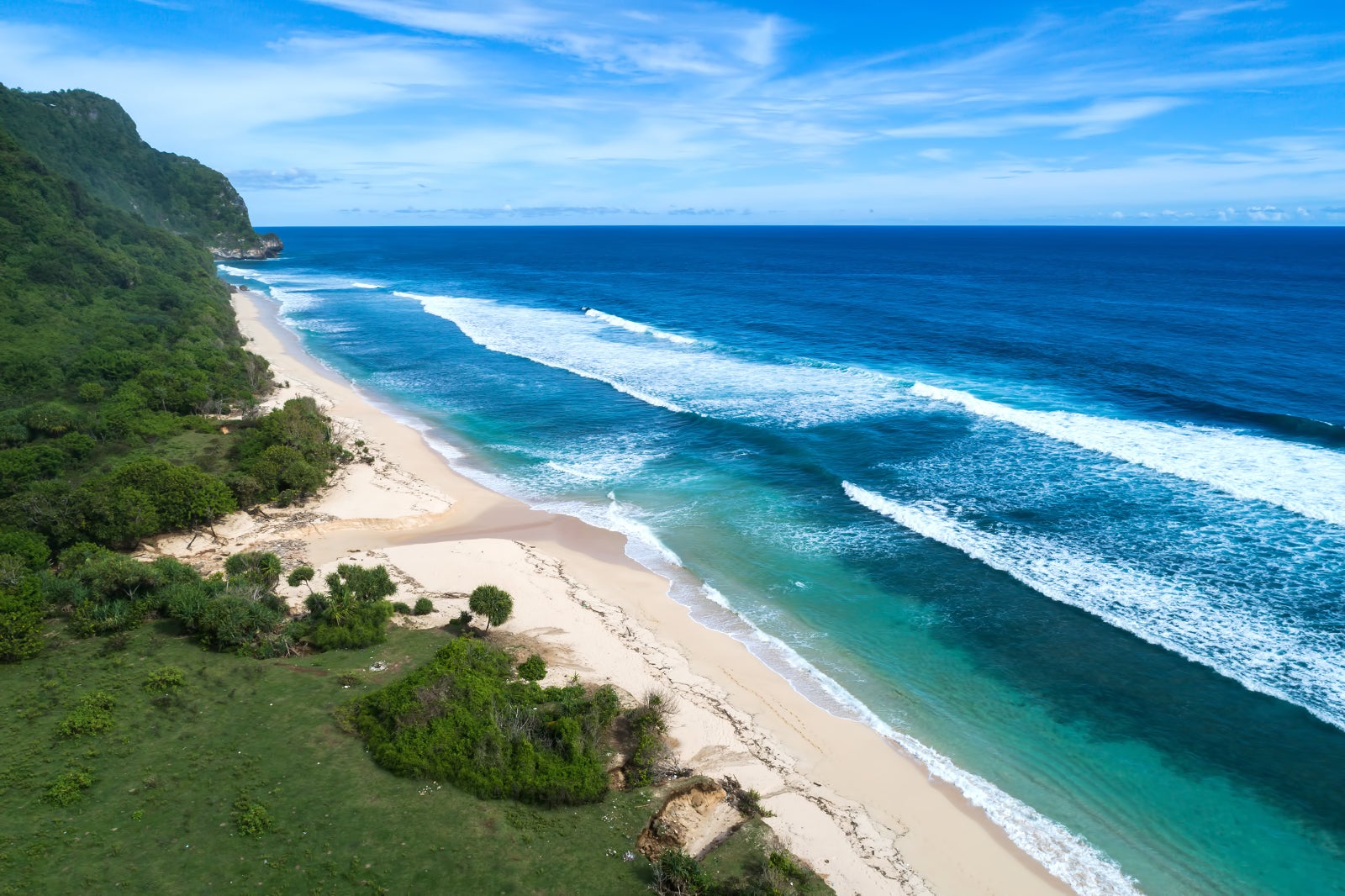 The next beach to visit in Uluwatu is Nyang Nyang Beach. Nyang Nyang Beach is considered as one of the longest stretches of beach in Uluwatu. This beach is not that crowded and busy as it takes a very long path down to the beach.
Walking along the beach will be a very nice experience as it serves a lovely view. Another reason people come to this beach is the shipwrecks. Unfortunately, these shipwrecks are on a separate section of Padang Padang Beach, so you have to make sure you proceed to the left once you arrive there.
However, if you are not really interested to the shipwrecks, then you can just head to the long path for a peaceful undisturbed beach day!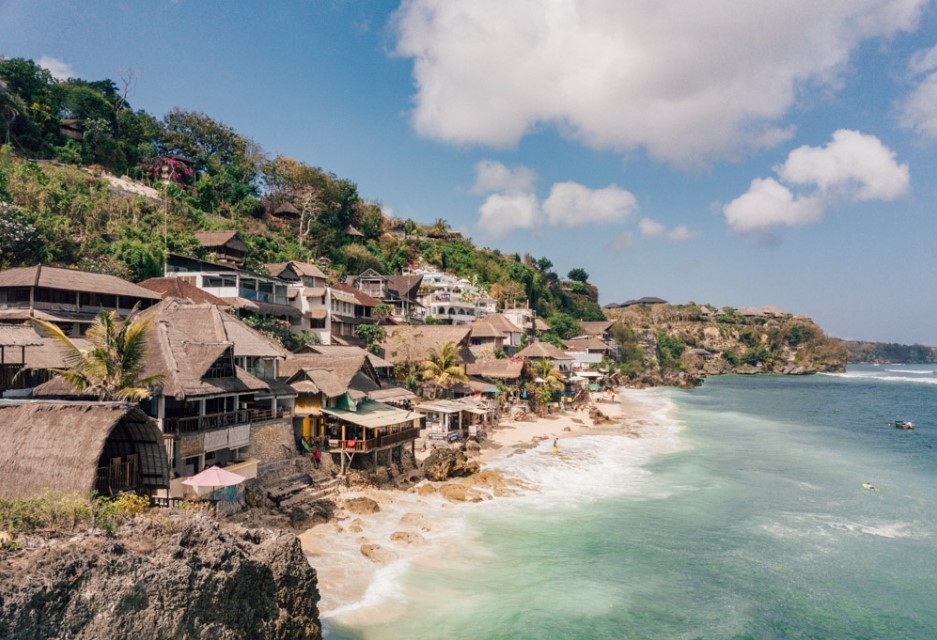 Bingin Beach is heaven for surfers. It features world-class waves and a pristine shoreline. It's just not the waves that attract people to come to Bingin Beach, but there are some more things you can enjoy at Bingin Beach.
If you love surfing, then you can simply rent a surfboard at the surf shacks dotted across the main beach. It provides you a wide selection of boards to choose. However, if you're not into surfing, then you can just enjoy exploring the beach.
Head south along the sand and around the rocky outcrops. Find the smaller secluded beaches and abandoned beach shacks at the base of the cliffs.
Love surfing? Then, you should check these surfing spots in Bali.
Balangan Beach is another stunning beach you can visit in Uluwatu. This beach became very popular once a photo taken on the cliffs went viral on one of social media platforms. As a result, now it is one of the most visited beaches.
There are several best things to do at Balangan Beach, such as taking an Instagrammable photo on the cliffs, exploring the caves and small hidden temples in the rocky headland, hanging out with the local fisherman, surfing some waves at the popular Balangan Surf Point, drinking coconut under the shade of the umbrella, and watching sunset from the cliffs.
Bali has more than those beaches mentioned above. If you plan to visit Bali, then you can consider doing sunbathing in these best beaches in Southern Bali.