Bali is well known and popular for having amazing and extra ordinary beaches. Almost all areas in Bali have beaches and most of them are worth visiting. Just check these white sand beaches in Bali and beaches in Karangasem Bali.
These beaches have been the main income of the local's economy. That's why the locals also try to maintain the beauty and cleanliness of the beaches so that the tourists will always feel comfortable visiting them.
South Bali is one of the areas in Bali that has some well-known beaches. Here they are the 5 best beaches you can find in Southern Bali.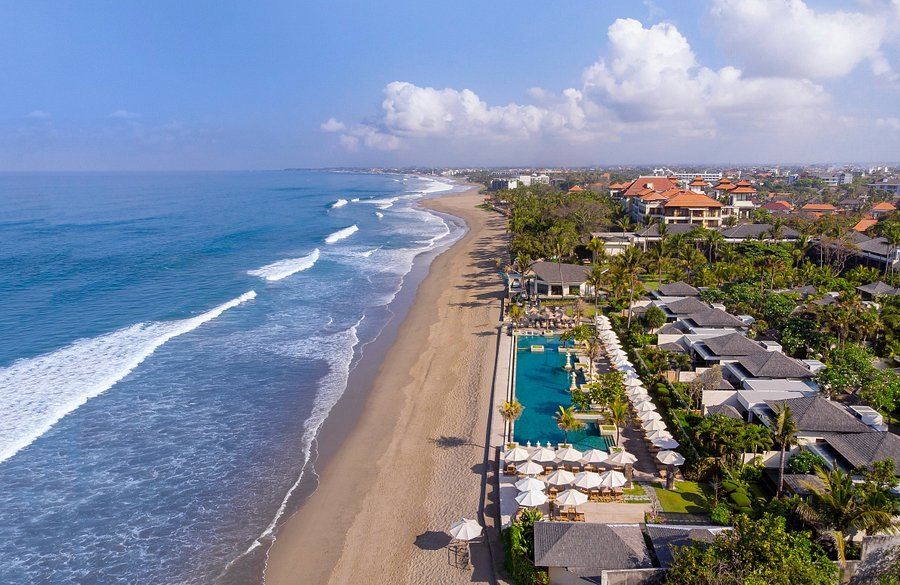 Seminyak is one of the most popular towns in Bali and it has one beach that has the same name, Seminyak Beach. It has its own eclectic mix of world-class restaurants, high end spas, international surf shops and many brand outlets.
No wonder, the beach itself is considered as the most fashionable beach. It is home to among the island's luxurious resorts and restaurants. Make sure to read these things to do in Seminyak, Bali while you're here.
Seminyak Beach is a beautiful white sandy beach located in the north of Legian Beach. The white sand stretches as long as 3 km from Tuban Area and it has been fascinating tourists to visit this place.
Besides, Seminyak Beach is also favored by the great wave which is ideal for surfing. No wonder, many surfers visit this beach to conquer the waves.
Another beach worth visiting in Bali is Legian Beach. Legian Beach is known to be less hectic than downtown Kuta but it still has a funky nightlife zone. Many tourists, both the locals and expatriates love to mingle, bargain with the best, play paddle ball and football, indulge in a massage and manicure and many more. It is perfect for everyone!
There are some types of accommodation provided around Legian. They range from simple family-owned guest houses, boutique style hotels and first-class hotels.
Sunset in Legian Beach is the peak time for the tourists as the beach bars fill up, the football field is at its busiest and the locals knock off work and into the waves. Legian Beach offers quieter alternatives to those who want to socialize more than to have full-on party.
Padang Padang Beach is recommended to be visited especially if you stay in the Uluwatu tourist area. Padang padang Beach is unique with its shady background hills and steep rocks. To get into this beach, tourists will pass through the road that resembles a cave.
Then, they will pass through dozens of stairs which will only be enough for 1 person. Once they pass the stairs, white sand with calm and clean water will greet them right in front of their eyes.
Do you know that this beach has ever been the set of a Hollywood movie, Eat Pray Love? Besides, this beach was also chosen to be the location for filming one of the music videos of Michael Learn to Rock. It is all due to its white sand and calm surf. If you love surfing, then this beach will be perfect for you.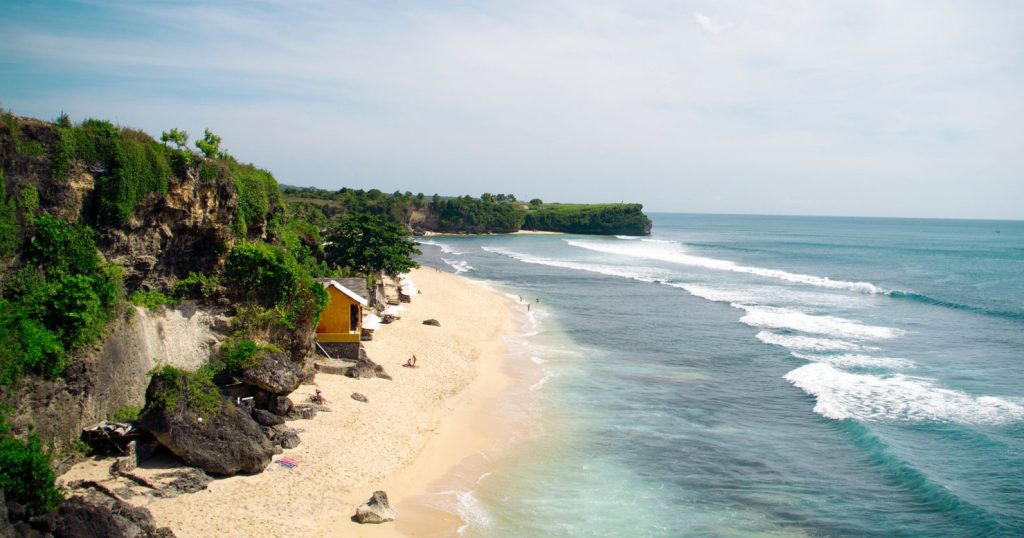 Balangan Beach is another beautiful beach located in southern Bali. Specifically, it is located in the south of Bali and only takes around 25 minutes from the airport. This beach is really popular as being visited by surfers from all over the world.
This beach is also perfect for strolling down, enjoying the tranquillity of nature. Kids will love coming here as the coast is a perfect playground for them. They can collect shells, build sand castles and play around in the water.
This beach is also perfect for watching sunsets over its afternoon horizon. If you love surfing, then you will also love this beach. Balangan Beach is where one of Bali's longest left-hander breaks are found. When the swell is big enough, there may be one or two tube sections.
Do you love surfing? Then you should consider visiting these best surfing spots in Bali for beginners.
Bingin Beach is a stunning beach as it has the views over the Indian Ocean. It also has great waves that are favoured by most surfers in Bali and all over the world.
Its waves are big, challenging and powerful. Located in the southern part of Bali, it takes around 30 minutes to drive from Denpasar Airport.
This beach is also located close to the other famous surfing spots, such as Padang Padang Beach and Dreamland. Get the complete list of things to do in Bingin Beach.