Who doesn't know Bali? Both locals and foreign tourists love to visit Bali during holiday. Bali is known for having lots of tourist attractions, including beaches and temples. Not Kuta, Here are 5 Most Beautiful Hidden Beaches in Badung, Bali will give you the complete beautiful beaches there.
One of the famous spots in Bali is Karangasem. Karangasem is a regency in Bali that is well known for having some natural beaches that are really worth visiting. Other than visiting the beaches, you can also consider these 12 Things to Do in Karangasem Bali Indonesia (Awesome).
Most of you must have known Bali for its Kuta Beach or Sanur, but there are more than those beaches. In Karangasem, you will be able to find 4 natural beaches that are as amazing as the famous ones, Sanur and Kuta beaches. Let's take a closer look at the 4 natural beaches in Karangasem, Bali.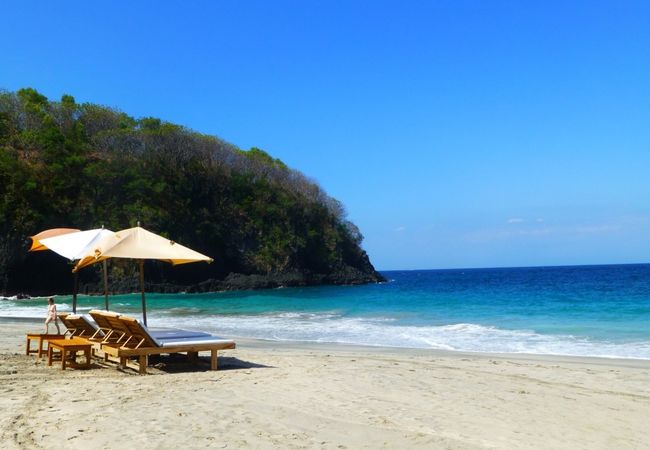 The real name of this beach is Perasi Beach. This beach is well known for having the carpet of white sand. The word "virgin" at its name indicates that the beach does not have a lot of people visiting this. So, people visiting this beach will be able to feel the natural beauty of the beach.
One of the reasons why this beach is still "virgin" is due to the access there. The way leading to this beach is quite small so not a lot of people are familiar to this beach yet. Despite the small way, the location of this beach is not too far from the main road connecting Klungkung and Karangasem.
On the way to the beach from the main road, people will enjoy the view of the local people's residence. Surprisingly, there are even pigs wandering around! Then, people will also pass through the forest and hill and finally, you will find the parking area that are managed by the locals.
Regarding to the facility, you may not find much. There're only some food stalls selling coconut water and some snacks. That's why if you plan to visit this beach, you're suggested to bring your own meals and food.
From the parking area, you will still need to walk for around 200 meters down the way next to the hill. At the end of the way, you will find your destination, the beach!
If you plan to find a place for relaxing your mind, then you can consider visiting Virgin Beach as not many people are coming here. The beach is still clean too.
Not far from this beach, you can also visit Bukit Asah, one of the most favorite tourist spots for camping.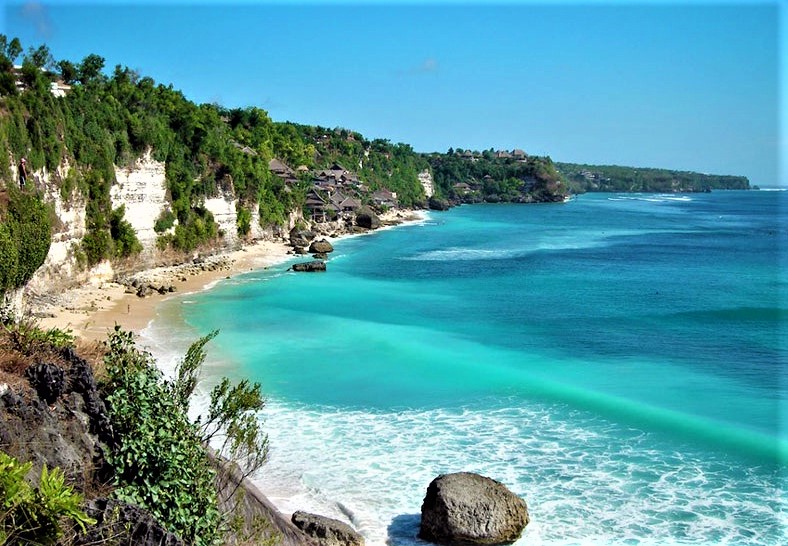 This is another hidden beach in Karangasem, East Bali. It is known for having an underwater paradise, warm water and abundant marine life.
The Blue Lagoon Beach has an area of 2 hectares and it is located under the canyon of Silayukti temple. Visiting Silayukti Temple is also listed as one of the 12 Things to Do in Padangbai Bali Indonesia (Wonderful).
You can enjoy some activities in this white sand beach. Not only for sunbathing, you will also be able to go snorkeling and swimming. The water is very clean and there are lots of corals and fishes near the shore.
To go snorkeling, you can hire equipment at the beach and explore the beautiful underwater world here. If you ;love snorkeling, you can put these 15 Best Snorkeling Spots in Indonesia (Mesmerize!) on your list!
The Blue Lagoon Beach is quite shallow as it is only about 5 meters deep. If you like to see the amazing underwater coral reef with various shapes and colors, then you should visit this beach.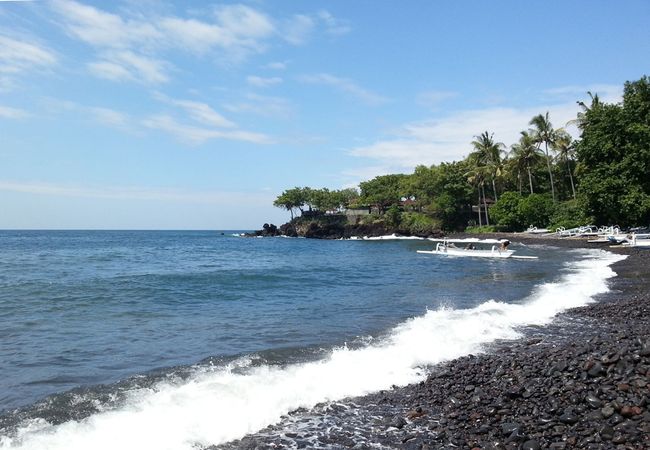 Tulamben Beach is known to be the most favorable diving spot in Bali, both for beginners and professionals. It is located in the heart of Karangasem Regency. This beach is also well known for having the breathtaking underwater life providing the best habitat for coral reefs.
The name "Tulamben" originates from the Balinese word that means "many stones". This refers to the destructive eruption by Mount Agung that has affected this area. Instead of having a wide coverage of sand, Tulamben Beach is entirely covered by fairly large and smooth stones.
Regarding to the ambiance, this beach is full of serenity equipped with the beautiful underwater life. The eruption of Mount Agung in 1963 has caused the beautiful and colorful corals too. You can also find some species of amazing fish here, such as the bump head parrots, sunfish and whale sharks.
For divers, this is heaven. The temperature of the water is quite stable and safe for diving, so it is an ideal spot for beginners too.
Tulamben Beach is considered as the best perfect spot for diving for beginners as it also has flat lagoons and easy access to the coral reefs from the coastal edge.
If you love diving, then put this beach on your list! Remember to consider these 17 Top Things to Do in Nusa Dua Bali, Indonesia – Beaches – Diving -Sunsets too!