Bogor is an exciting place for hanging out and spending quality time with the best ones. It provides you with lots of interesting places, from great eating spots, amazing natural attractions and so on.
That's why Bogor is always one of the most favorite places for people, especially from the capital city of Jakarta to spend their holiday there. Every weekend, the way from Jakarta to Bogor must be very crowded.
Then, if you are an adventurer and love outdoor activities, specifically camping, then Bogor is also a great choice for you. As one of the cities in West Java, there are a lot of interesting campsites you can visit. Let's explore more about these 5 campsites in Bogor you shouldn't miss!
One of the most popular sites for camping in Bogor is Mount Pancar. Mount Pancar is 300 to 800 meters above the sea level. Though it is quite high, but this mountain has quite a sloppy surface, so hikers do not have to try hard to climb the top of the mountain. Mount Pancar is really famous among tourists, both locals and foreigns.
Mount Pancar is located in Karang Tengah, Babakan Malang Regency, Bogor city. This mountain is famous for having pine forest reminding you of the setting of Twilight Saga movie. If you plan to stay here, you can two types of accommodation: camping and glamping (glamorous camping).
Glamping is a concept of camping with comfortable facilities, so you don't have to be bothered to build the tent, with the equipment and all the food are prepared for you. So, you just simply sleep and enjoy your time in your tent. The range of the fee will be from IDR 200,000 to IDR 600,000 per person.
Take a look at other things about What to Do in Gunung Pancar Bogor – Your Next Travelling Bucket List. It's worth visiting!
If you wish to have a more comfortable stay, there are some hotels, homestays, villas and cottages nearby. You can also book the room by online website or application.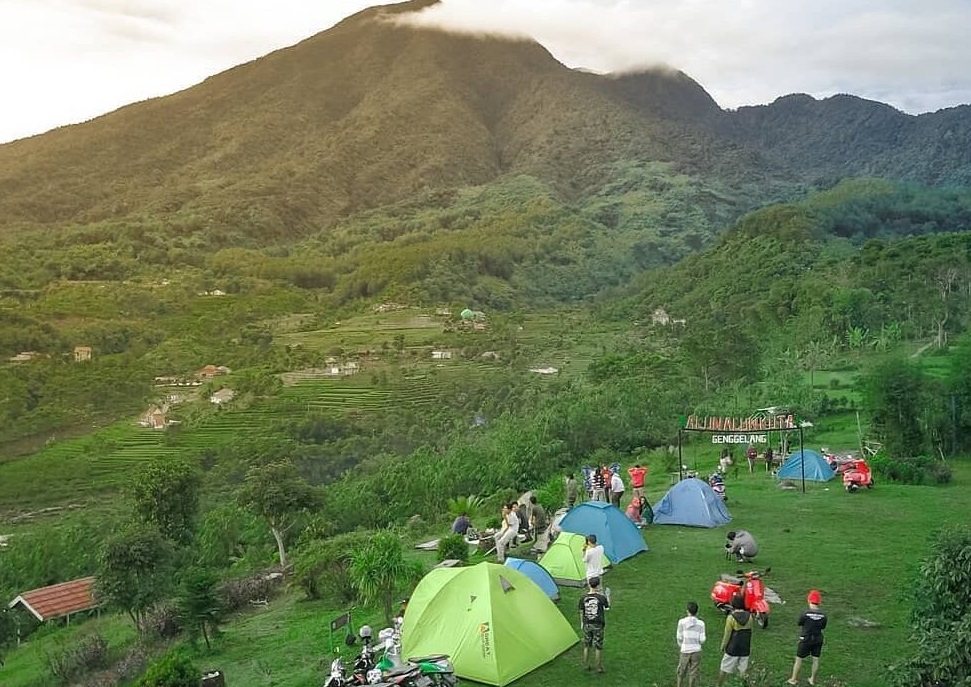 Another mountain that is recommended as a campsite in Bogor is Mount Bunder. Mount Bunder is located at the same area as Mount Salak. The tourism in Mount Bunder is believed to have a good potential for tourism in the area of Mount Halimun Salak National Park.
The campsite has an area of 7 hectares. This campsite is locted near the entrance gate of Mount Halimun Salak National Park. The fresh air and the amazing view of the mountain will make you feel relaxed.
In the campsite, there are some facilities you can enjoy, such as the outbound area, campsite, praying room, toilets and the information center.
Eagle Hill is located in Megamendung, Bogor. This campsite is not only good for young people, but also for families with kids. Many groups of people prefer this campsite for spending quality time together, such as corporates, family and religious groups too.
This campsite has an area of 12 hectares and it is designed to facilitate most outbound activities, training, gathering, training and others. While you are in Bogor, consider yourself to Go to These 4 Waterfalls in Sentul, Bogor During Your Holiday.
The facilities provided by this campsite are camps, hall, forest trekking, river, toilets and others. Eagle Hill has complete facilities so you don't have to be worried of being uncomfortable. You can consider staying at this camp with your friends, family or even your colleagues too!
Citra Alam Riverside is located in Jogjogan Village, Cilember, Cisarua, Bogor. This place has an area of 5 hectares, equipped with some facilities such as the outdoor hall, campsite, toilets, and others. This place can hold up to 1000 people and there are some types of activities you can do here, such as family gathering, outbound, training and also the experiential learning.
The campsite is located next to Ciliwung riverside and there are some rice fields surround this place. So, you will be surely pleased by the green view of the grass and the trees. There are some outbound facilities too, such as high ropes and flying fox. Staying at this campsite will surely be fun!
Ciliwung River is one of the rivers flowing through Jakarta. If you visit Jakarta, you can consider doing these 15 Romantic Things to Do in Jakarta for Couples.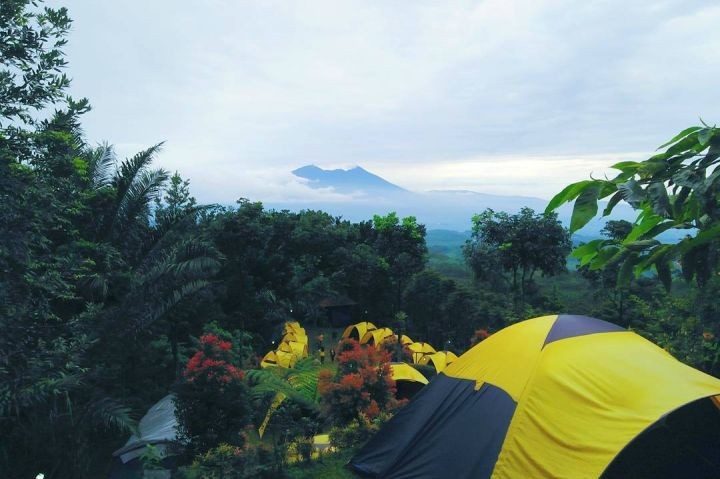 The last campsite located in Bogor is Kampoeng Awan. While you are in Kampoeng Awan, you can enjoy the view of Mount Salak and the city light as well.
You will enjoy the pine and bamboo forest as the background too. Mount Salak is one of the recommended mountains to hike in Bogor, so spend time reading 5 Mountains to Hike in Bogor.
Kampoeng Awan is commonly used as the venue of some events, such as family or corporate gathering, students' orientation, scout activities and some training activities. There are some facilities too, such as the woods, toilets, swimming pool and some others facilities.
Near this campsite, you may also enjoy some exotic waterfalls, such as Naga, Orok, Barong and Priuk waterfalls.