Are you newlyweds who plan to spend your honeymoon? Then you should go to Bandung. This capital city of West Java will be your perfect choice for your honeymoon destination. This city has fresh and cold weather. It is also known as the city of flower, and is one of Jakartans' favorite place for a short getaway as it is very close.
Lombok is also well known for being one of the best honeymoon destinations. Look at the complete list of honeymoon destinations in Lombok.
Let's get back to the topic: honeymoon destination. Besides being a favorite destination, Bandung also has a lot of romantic places for you to spend your honeymoon with your loved one. Here are the 7 romantic honeymoon destinations in Bandung for newlyweds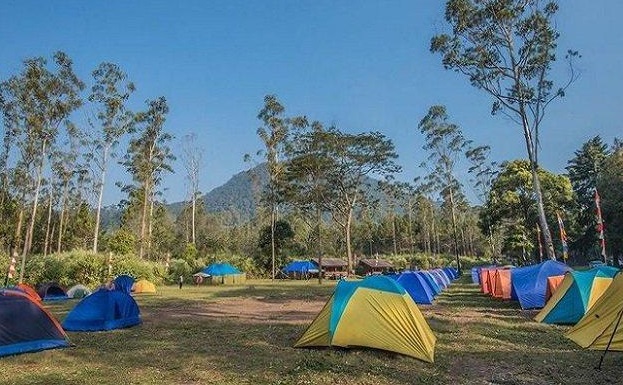 Feeding the deer is one of the fun activities you can do in Ranca Upas. Ranca Upas is located in Ciwidey, Bandung, West Java. When you come here, you can buy some vegetables, such as carrots to feed the deer.
There's also an outdoor adventure park with a tree house. You can also try water rides where you both can have fun, or simply choose to soak in hot springs together.
If you feel like you want to spend the night here, then you can rent some camping equipment at the nearby store as Ranca Upas is also listed as one of the campsites in Bandung. Enjoy the wild!
Puncak Bintang, Bukit Moko
This is the best place for you to spend some quality time when you are a little tired. Both of you can get some romantic things while showing your love for mother nature.
Puncak Bintang, Bukit Moko stands at approximately 1,500 meters above sea level. This hill is situated next to the famous pine forest Puncak Bintang in Cimenyan district.
You can share a wonderful honeymoon moment together with your spouse while witnessing the beautiful and amazing sunrise or sunset here. Feel the romantic ambience as night falls and the city turns into a sea of lights.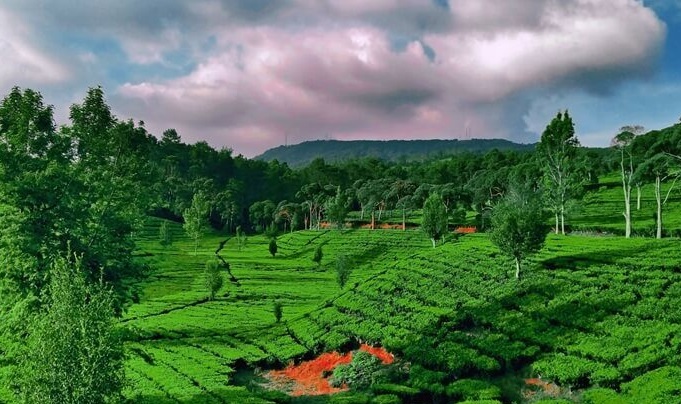 Are you bored of strolling around the city? Then, you can visit this tea plantation. Sukawana Tea Plantation may become one of the most appealing honeymoon destinations while you're in Bandung. Feel the fresh breeze and fragrant tea leaves lingering in the air.
You can also take picture here as the background is mesmerizing! Make sure to make every moment here memorable by taking pictures with Mount Burangrang and Tangkuban Perahu as the backgrounds!
Get the complete list of tea plantations in Indonesia and enjoy the view!
Grafika Cikole is a recreational park which provides space for outbound activities. This park also accommodates cottage in the middle of a pine forest.
You will be able to enjoy a fairy tale-like honeymoon here while staying at the cottage in the woods. Feel the fresh pine-scented breeze too.
Grafika Cikole is located in Tangkuban Perahu, Lembang, Bandung. The rate of the hotel per night is around IDR 850,000 and IDR 1,000,000 per night for the cottage.
Kawah Putih (White Crater)
Kawah Putih or White Crater is a volcanic crater lake which makes up Mount Patuha. It is located around 50 km south from Bandung. It is named that way due to the high content of sulfur in the lake which makes the surrounding white.
You can feel the surreal and mysterious ambience by the combination of the blue water and white surrounding covered with fog.
You're not suggested to stay for more than 15 minutes near the lake. It is because the air contains sulfur which may cause respiratory problems. Despite this fact, Kawah Putih is still a favorite honeymoon destination for couples.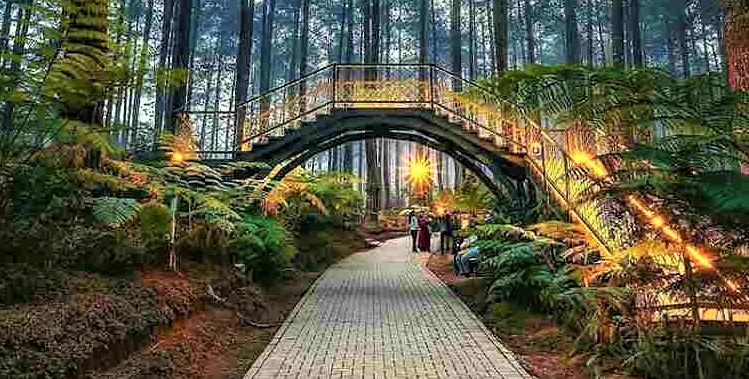 Located in Lembang, Cikole Orchid Forest should be added to your honeymoon destination. Just like its name, this forest is full or orchids.
Approximately, there are over 20,000 orchids, and some of the rarest species, such as West Java's own Phavio can be found here. Cikole also listed as one of the popular campsites in Bandung. If you love camping, then you must come here!
If you and your spouse would like to have some exciting activities, then you can try gliding on a flying fox and crossing a wooden bridge which hangs 23 meters above the valley. It would be romantic and exciting for sure.
Kyotoku, Floating Market Lembang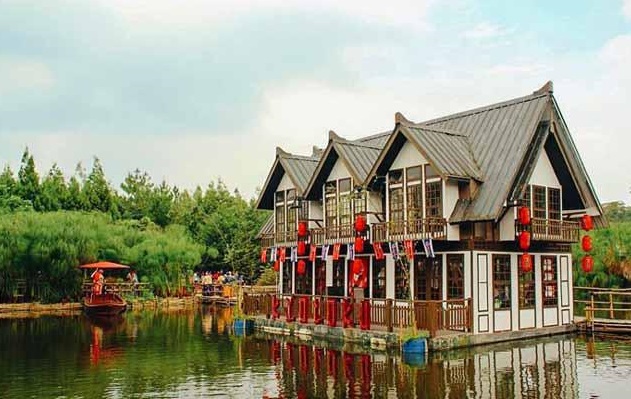 The scenery in Japan is so charming, and it can be found in Bandung now. This Japanese-styled park is located at the Floating Market of Lembang.
You can dress up in traditional kimonos and explore the cherry blossom gardens, stroll around the lakes and visit the Japanese traditional house. Enjoy this experience with your partner and don't forget to capture every romantic moment together!
While you're here, make sure to explore things to do in Floating Market Bandung Indonesia.