If you wish to have a natural and exotic holiday, then you have to choose Tasikmalaya, West Java. Tasikmalaya will present lots of natural and beautiful destinations, such as waterfalls and mountains.
Make sure to vsit these 15 Cultural Things To Do in Tasikmalaya That You Will Love. You can also visit Mount Galunggung that will take you to the top of crater and sulfur hot springs. You can also visit some waterfalls, such as Cipinaha waterfall in Malatisuka Village.
Tasikmalaya has some amazing waterfalls to visit. 3 Waterfalls in Kuningan, West Java to Visit with Friends will also satisfy you for sure. These waterfalls are also located in West Java.
When you visit Tasikmalaya, make sure to book these 5 amazing waterfalls in Tasikmalaya. You will never regret your decision visiting these amazing waterfalls.
Cipinaha Waterfall or Curug Cipinaha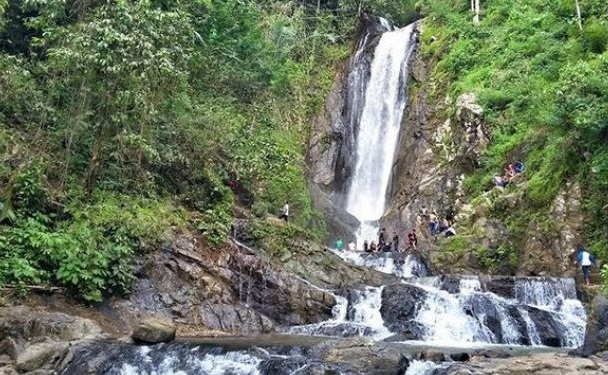 Curug Cipinaha is located in Malatisuka Village, Gunungtanjung District, Tasikmalaya Regency, West Java. This waterfall is recently famous among some tourists as it has very beautiful view.
Both local tourists and foreigners enjoy the view of this waterfall. The natural atmosphere is believed to have the effect of stress relief, specifically during this Covid-19 pandemic.
To reach Curug Cipinaha, you need to do exercise: walking and hiking. The location of this waterfall is in the mountain. However, that is okay as the struggle to reach that will be paid off with the view on top. Most tourists visit this waterfall for swimming as the water is still clear and cold. It is kind of refreshing to swim there.
If you plan to visit this Curug Cipinaha, you need to be very careful as there are many rocks that are slippery. Besides, then you want to swim, make sure you ask the manager there as there are 3 areas for swimming ranging from shallow to deep.If you like swimming, then you will like these 16 Most Beautiful Beaches in Indonesia – Surfing – Snorkeling – Swimming. Put them on your bucket list!
Curug Gado Bangkong is another waterfall in Tasikmalaya that is worth visiting. This waterfall is located in Santanamekar Village, Cisayong Tasikmalaya. This waterfall is very popular among the young tourists. It has fresh water and the most important thing is this waterfall is "Instagramable". This waterfall is very perfect for you who enjoy taking pictures.
This waterfall is still natural and not many tourists visiting this waterfall. So, it is suggested to visit this place in the morning before evening. That's because when it comes to evening, there will be less street lighting that may be dangerous and risky.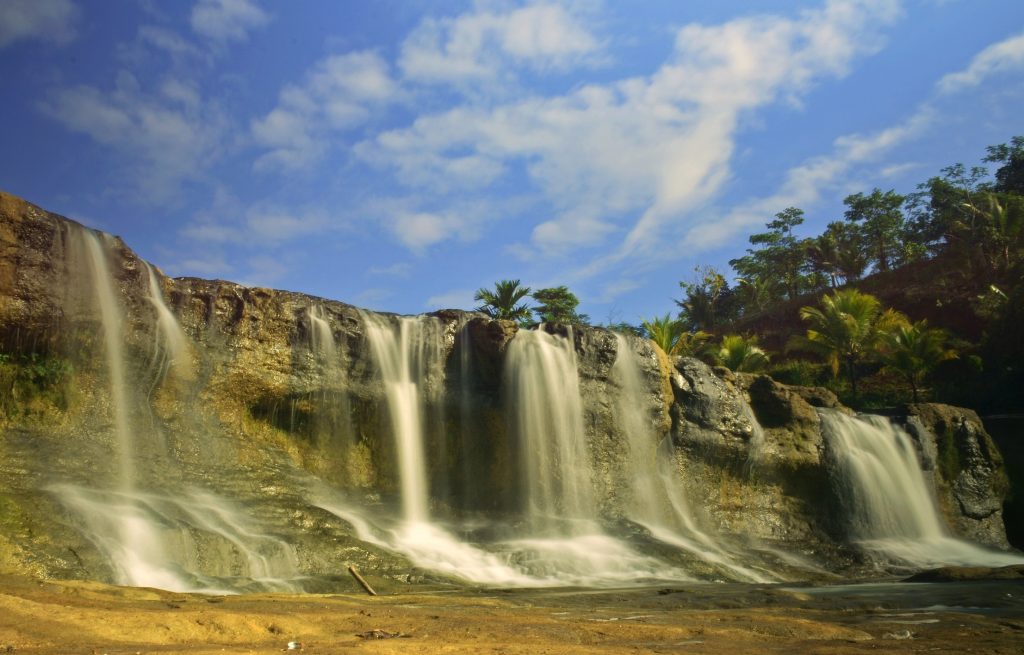 If you wish to visit an exotic waterfall, then Dengdeng Waterfall is the answer. This waterfall is located in the village of Cirerese, Tawang Village, Pancatengah District, Tasikmalaya. It will take around 350 miles from Jakarta.
It might be exhausting to reach this place, but the scenery of the waterfall will pay it off. Curug Dengdeng itself come from "bedengan" word that means level. It has three level shady trees around the area.
The first one is the stream of Cikambang. The second level is the most beautiful of the scenery. Most tourists spend time showering here. The last level is the entire waterfall. You can enjoy a pool with pristine and clean water.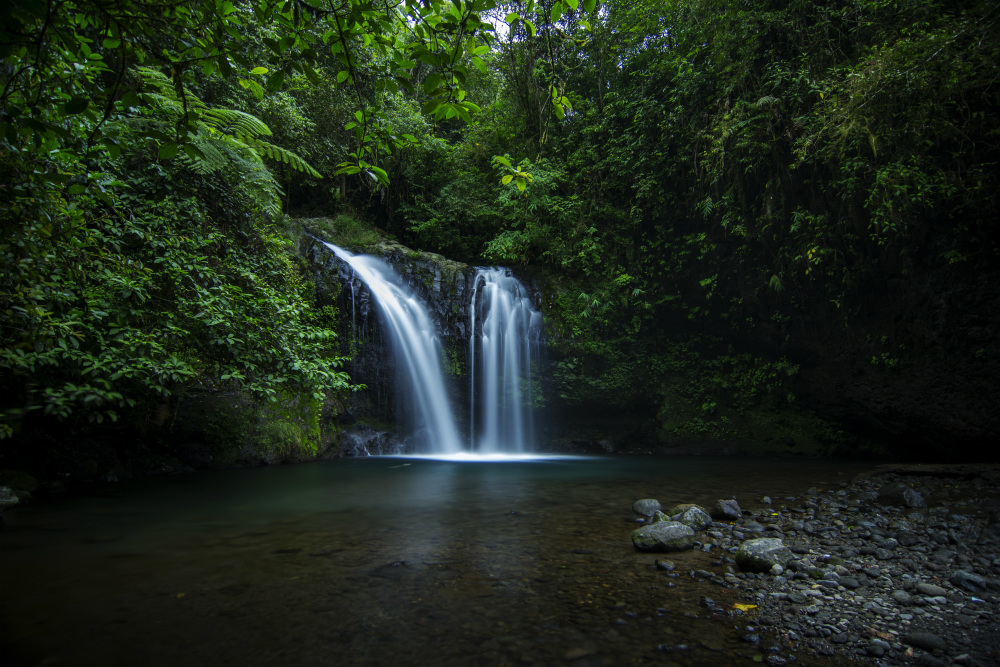 Curug Ciparay is located in Parentas Village, Cigalontang District, Tasikmalaya, West Java. It will take around 1 hour drive from Jakarta. Curug Ciparay is also called as the "Twin Waterfalls" as there are 2 waterfalls that is close to each other.
That nickname is coming from the tourists. Though they are called as "twins", but they are two different waterfalls with different heights.
If you enjoy taking pictures, the Curug Ciparay is also one of the best spot for it. This waterfall is really famous that there are many tourists visiting this site both during weekdays and weekends.
If you are licing in Jakarta and wanna spend the hillarious weekend, make sure you highlight this List of Weekend Gateway Destinations from Jakarta You Never Thought Possible.
You need to pay two kinds of ticket to enter this waterfall. The first one is the entrance ticket of the way to the waterfall, and the second one is the ticket for entering the site of the waterfall. You might need to pay for the parking fee if you drive your own car or motorcycle.
Curug Badak Batu Hanoman is located between two villages named Sunda Kerta and Sukasetia, Cisayong District, Tasikmalaya, West Java. Curug Badak Batu Hanoman is actually a combination between two waterfalls: Curug Badak and Curug Batu Hanoman that are located in one area.
It is named Curug Badak because there is a rock that is shaped like a rhino's horn (cula badak). This rock is located in the middle of the waterfall.
To access this waterfall, the route might not be easy so you need to be extra careful. But all the struggle will be paid off once you reach the waterfall and enjoy the scenery.
Banten is also full of beautiful waterfalls, as elaborated in 3 Waterfalls in Banten Worth Visiting During Holiday. Your holiday will surely be incredible.