It won't be boring to discuss tourist attractions in Bali. Bali has it all, beaches, mountains, waterfalls, temples, and the other amazing tourist attractions. However, Bali is also home for both local and international artists to pour their hearts and create artistic works. It becomes an inspiring place for them.
You can also explore Bali with kids. Get to know the complete educational tourist attractions in Bali and have fun with the kids!
Many people are attracted to Bali by its endless exploration of art and design. Many artists come to Bali to interpret their own vision of Bali into paintings and design works.
If you are into art and wish to take a tour to galleries, then you should visit Bali. Here they are the 6 must-visit art galleries you can find in Bali.
Agung Rai Museum of Art (ARMA)
The first art gallery you must visit in Bali is ARMA. Located in Ubud, ARMA is well-known for its cultural, artistic, and architectural importance. If you wish to find a cozy place to learn about Balinese art, then ARMA is a perfect place for you.
ARMA is home for collection of prominent contemporary artists adapting traditional styles. There are also some cultural events held in this gallery, such as traditional dance and music during the evenings.
After enjoying the art gallery in Ubud, don't forget to put these things to do in Ubud at Night and have fun!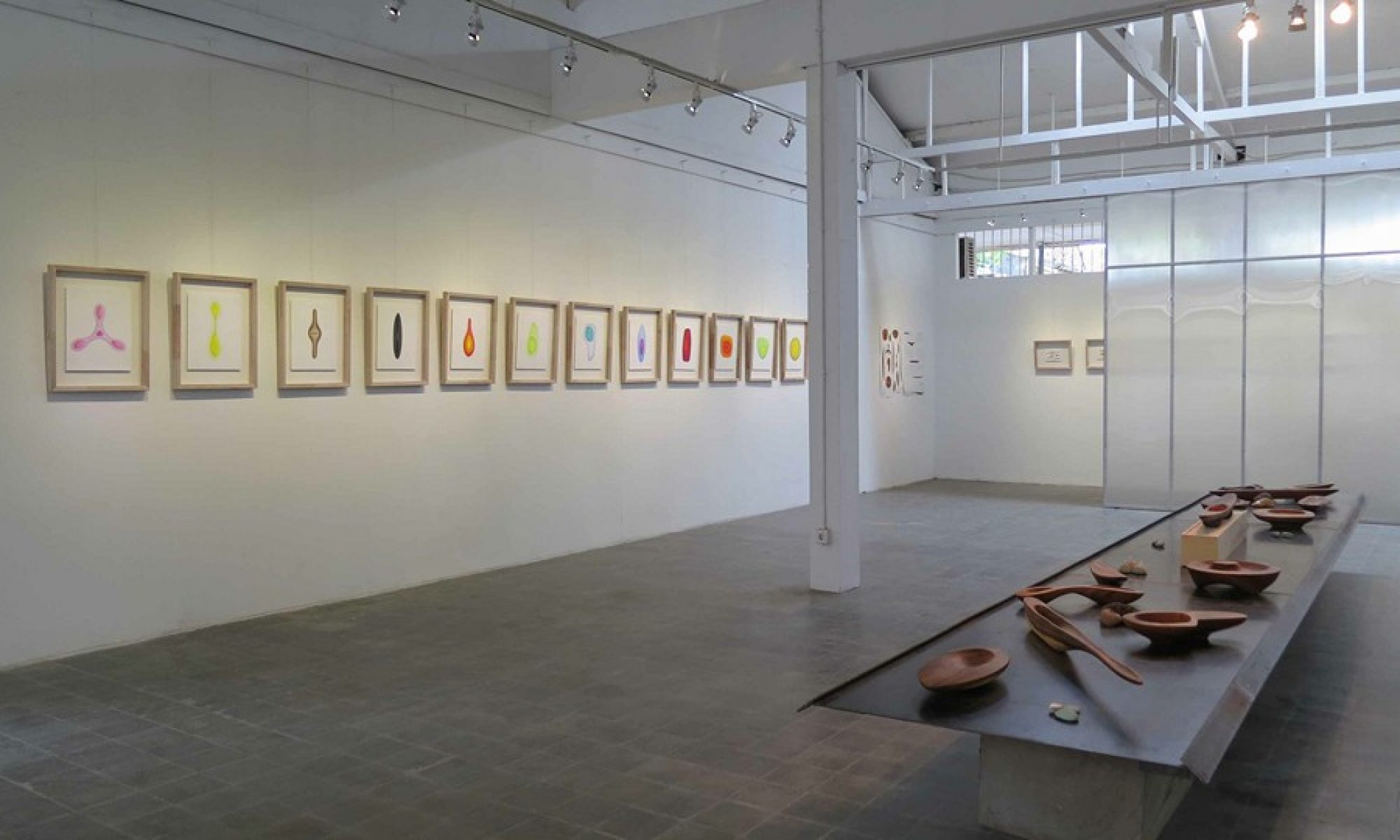 This gallery is located hidden in the Denpasar downtown area. This gallery has been a platform for creative collaborations in contemporary art and design. There may be some different multidisciplinary arts with different materials and techniques.
The gallery consists of the main gallery and three smaller studios. These three small studios are used to hold a variety of creative programs. Make sure you check the schedule and their events before visiting.
Get recharge after visiting this museum by strolling around the shopping malls in Denpasar to visit.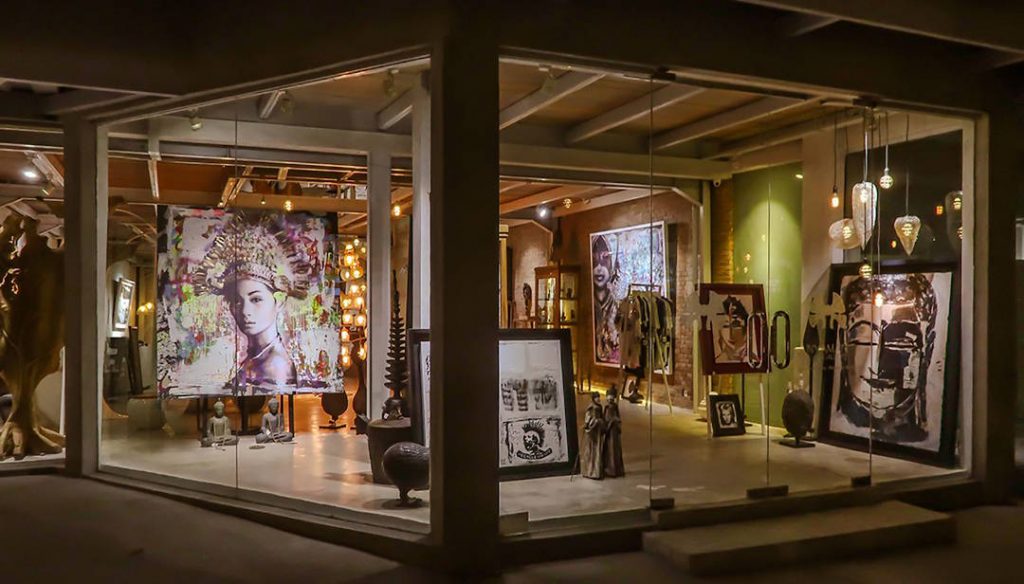 Nyaman Gallery is located in the heart of Seminyak. Nyaman Gallery welcomes both local and international visitors, specifically those who enjoy contemporary arts.
There are some contemporary art works done by both local and international artists, including paintings, wood carvings and sculptures. You may also purchase some art works and have them packed and sent home.
This art gallery is located in the cultural heart of Bali, Ubud. TiTianArt Space was established in 2016 by TiTian Bali Foundation which was founded by Soemantri Widagdo.
This art gallery was also created to guide Balinese visual artists which manoeuvre and withstand the changes that are happening worldwide.
The main mission of this foundation is to discover exceptional artists in the Balinese art industry, specifically in painting and carving. It also guides them to reach their maximum potential on both local and international spotlight.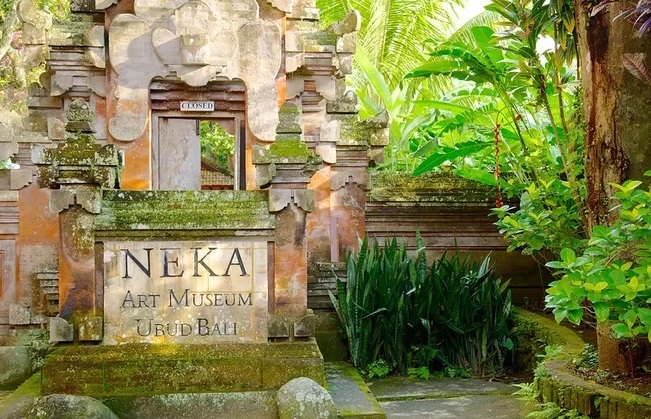 Neka Art Museum was established by a renowned Balinese art enthusiast, Wayan Suteja Neka. This art museum reflects his passion for local art and culture. His passion includes classical and contemporary art.
This art museum has showcased Neka's work since 1976 and it keeps adding more and more contemporary artworks to its collection.
It showcases paintings, sculptures, traditional tools and even weapons. The museum also often hosts contemporary art exhibitions by local artists.
Komaneka Gallery is a fine art gallery which features modern and young artists from Bali, Indonesia and Southeast Asia. It has one floor which is dedicated to contemporary artworks in traditional styles. The other one features the modern ones.
This gallery is also an art library that lends and sells art reference books. Koman Wahyu Suteja, the founder and curator of this gallery, is the son of Wayan Suteja Neka, the founder of Neka Art Museum.
Naka Contemporary Art Gallery
Naka Contemporary Art Gallery is a gallery which is dedicated to empowering a multicultural group of artists, both the local and international artists. This gallery stays relevant to the modern area by displaying many art forms, including painting, design, performance, music, film and many more. Most of the artworks are available for purchase and shipping worldwide is also available.
Spend time visiting Museum Puri Lukisan too! Get to know the best things to do in Museum Puri Lukisan in Ubud, Bali.
Positive Negative Visual Gallery
The last but not the least art gallery in Bali is Positive Negative Visual Gallery. This gallery displays many artworks from many local and international contemporary artists.
Many different kinds of art are displayed here, and it as curated a diverse and extensive collection which everyone can enjoy. The artworks here are also more affordable than the other art galleries.
While you're in Bali, don't forget to take a walk through these rice terraces in Bali. Feel the nature and peaceful atmosphere there.