Going to Bali is always exciting, both with family members and friends. If you decide to travel with kids, then you should consider including some tourist spots in your itinerary.
Kids love to have fun, but it will be better if they can learn too while they have fun. Fortunately, Bali is not only famous for having the amazing natural tourist attractions, but it also has some recommended educational tourist spots.
So, here they are, the 5 recommended educational tourist spots you can visit with your kids in Bali. Check them out!
Bali Safari and Marine Park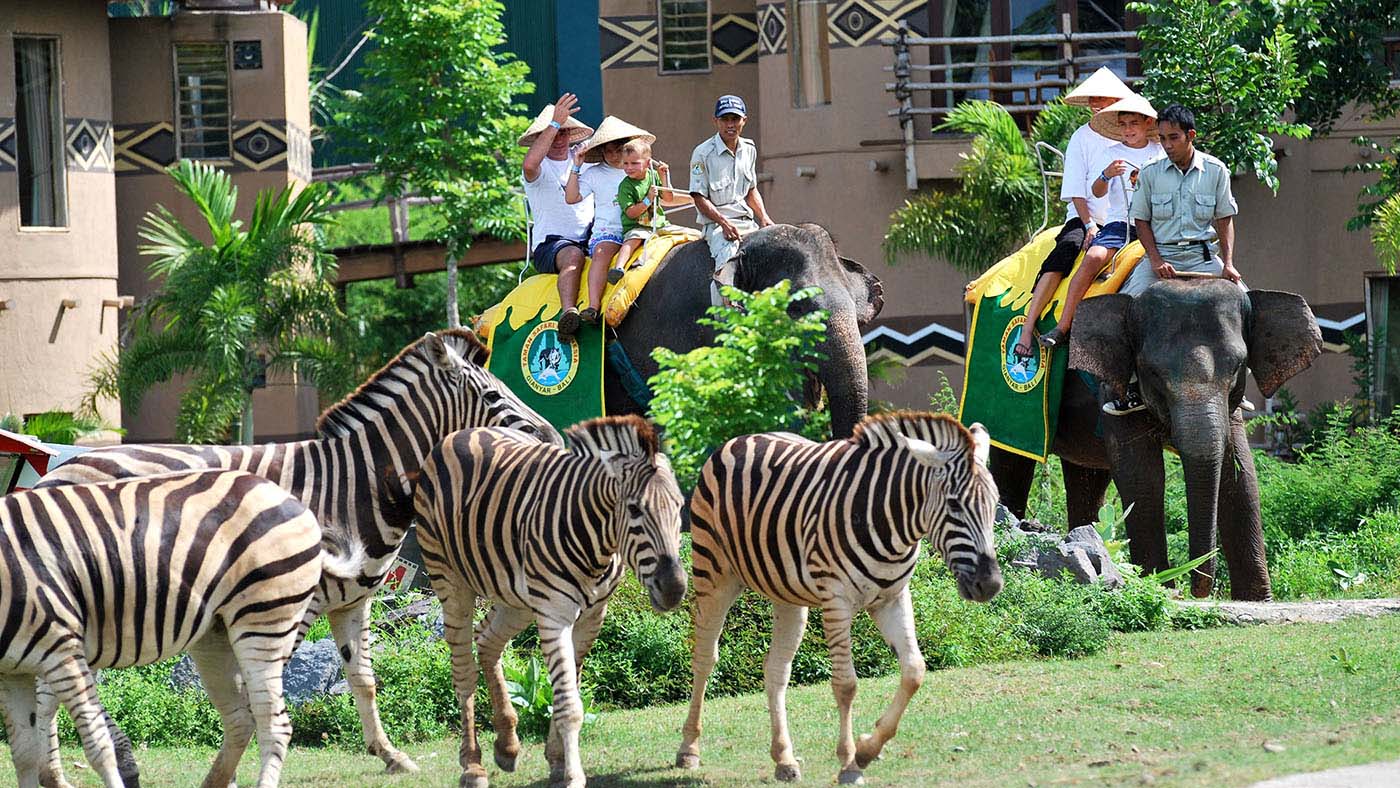 Safari park is always an exciting spot for everyone in the family, both for the kids and the adults. Bali has one of the amazing safari parks, called Bali Safari and Marine Park. This park is located in Jln. Bypass Prof. Dr. Ida Bagus Mantra Km. 19.8, Serongga, Gianyar, Bali.
You can do a lot of fun things here with your family as you can eat, rest and play with the creatures. You can wake up to a morning while hearing the lion roars and be welcomed by the sound of winged animals speaking on the top of your hovel.
Get the complete idea of things to do in Bali Safari and Marine Park for a full of excitement with all your family members!
This safari park is not a genuine safari, instead it is rather an open zoo which has imported creatures from various continental. If you wish to have an unforgettable experience here, you can have an immaculate dinner with the lions at Tsavo Lion Restaurant.
You will be welcomed to watch those glorious animals hone their catwalk next to you while you're enjoying your dinner.
Another zoo located in Bali, Bali Zoo, offers you and your kids a lots of points of animal interaction. The kids are given chances to feed elephants, have breakfast with orangutan and even pet reptiles, like snakes and crocodiles. Don't worry as everything is totally safe. Your kids may experience those activities with the guide.
Bali Zoo is considered as one of the best zoos in Bali as they have the greatest selections of animals in Bali. Some endangered animals can also be found here, such as the Bornean Orangutan and some exotic birds, such as Moluccan King Parrot.
If you are an animal lover, then you may be interested to see these these zoos in Indonesia.
Another plus point of this zoo is they keep ugrading the facilities and collection of aniimals. The kids who love Lion King will surely ask you to come back here as there is an exhibition for African wildlife, such as hyenas, giraffes and many more.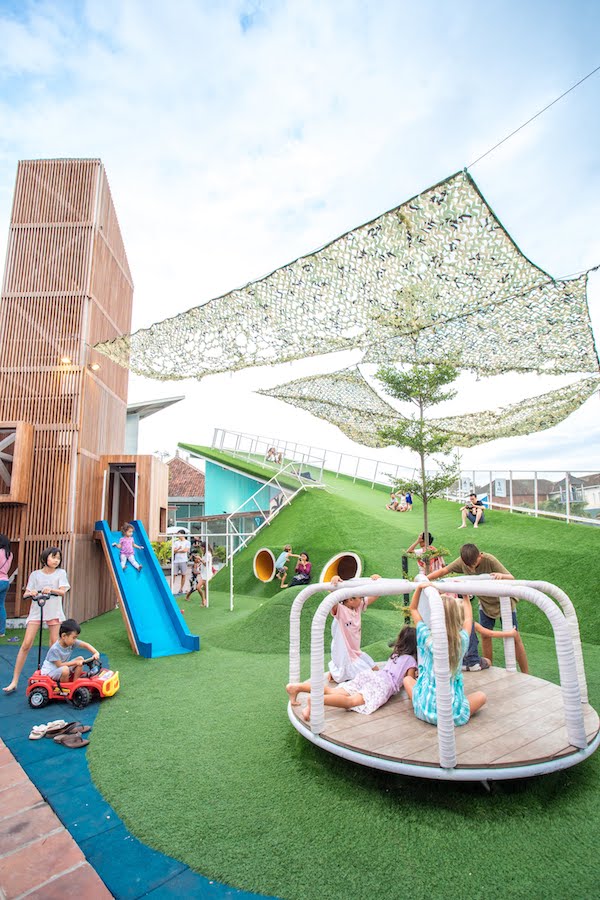 If you wish to find a place where your kids can roam freely in the playground, then Tamora Gallery will be perfect. It is free and will surely be enjoyable for your kids. Tamora Gallery is located in Canggu, Bali.
There are lots of things to do with kids in Bali, so don't worry! Your kids will surely enjoy the vacation in Bali!
The space of this gallery is not that huge, but your kids will surely have plenty space and activities to play here. They don't only give free entrance, but there are some free activities your kids can join, such as free face painting and making handicraft to free music lessons every Sunday. Who doesn't love to learn something and have fun at the same time?
While waiting for your kids, you can go around the area to shop or eat at one of the cafes there. Both of you can enjoy yourself!
Learning and having fun during holiday, who doesn't want to have it? If your kids love arts, then you should bring them to Berawa Art House. This art house is suitable for kids above 4 years old. This place is not far from Tamora Gallery and overlooks the rice field. This is truly amazing for spending the day with your family for sure.
There are different classes for each age group: from water coloring, graphite, ink drawing to acrylics class. You need to book before you come, especially during holidays as mostly the class get filled very quickly.
Do your kids love reading Charlie and the Chocolate Factory? Then you can bring them to Bali Chocolate Factory. If your kids love chocolate as well, then they will surely enjoy coming to this place. Your kids will see the steps of making chocolate.
The Bali Chocolate Factory is located on the seaside and there is also a huge swing for older kids to play. Make sure to call the factory first before coming to ensure their demo schedules.
If you plan to visit Bali and wish to have fun in some natural tourist attractions, consider visiting these tourist destinations in Semarapura, Bali and cultural tourist attractions in Bali.