Bali is always interesting to visit, and it is loved by all tourists, both local and international tourists. Bali is also famous for its traditional clothing, food, beaches, temples, and adventurous water sports.
If you visit Bali, then you may end up shopping a lot of things, even though you don't intend to as there are also many shopping spots in Bali you should visit. One of the shopping spots in Bali is Sukawati. Read more about things to do in Sukawati Bali Indonesia.
However, if you are shopaholic, then you should visit night markets in Bali. You can shop for handicrafts, woven and dyed fabrics, paintings, and wooden carvings. If you are interested to visit night markets, then bookmark these 6 best night markets in Bali.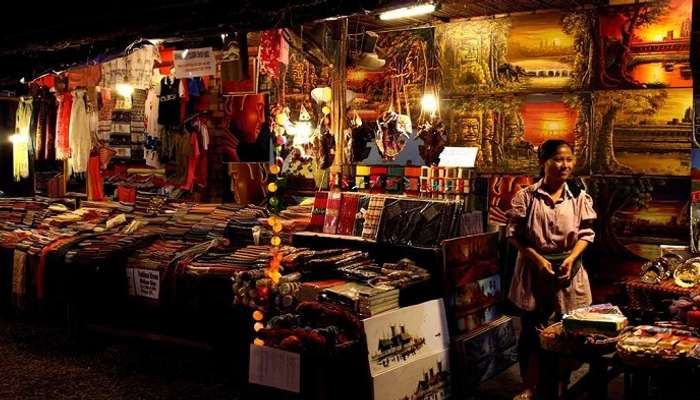 Nusa Dua Night Market is popular among tourists and that's why it also becomes one of the best night markets in Bali. If you are in Nusa Dua and wondering what to do at night, then you should visit this night market.
You can head over to Pasar Senggol night market that is on the outskirts of the Nusa Dua peninsula. There are some local cuisine you can taste here, such as tapas and Balinese desserts.
The street bazaar also features some performances, such as dance and other cultural performances on the streets. It offers tourists a first-hand view of Balinese culture. Make sure you also put these things to do in Nusa Dua with your family!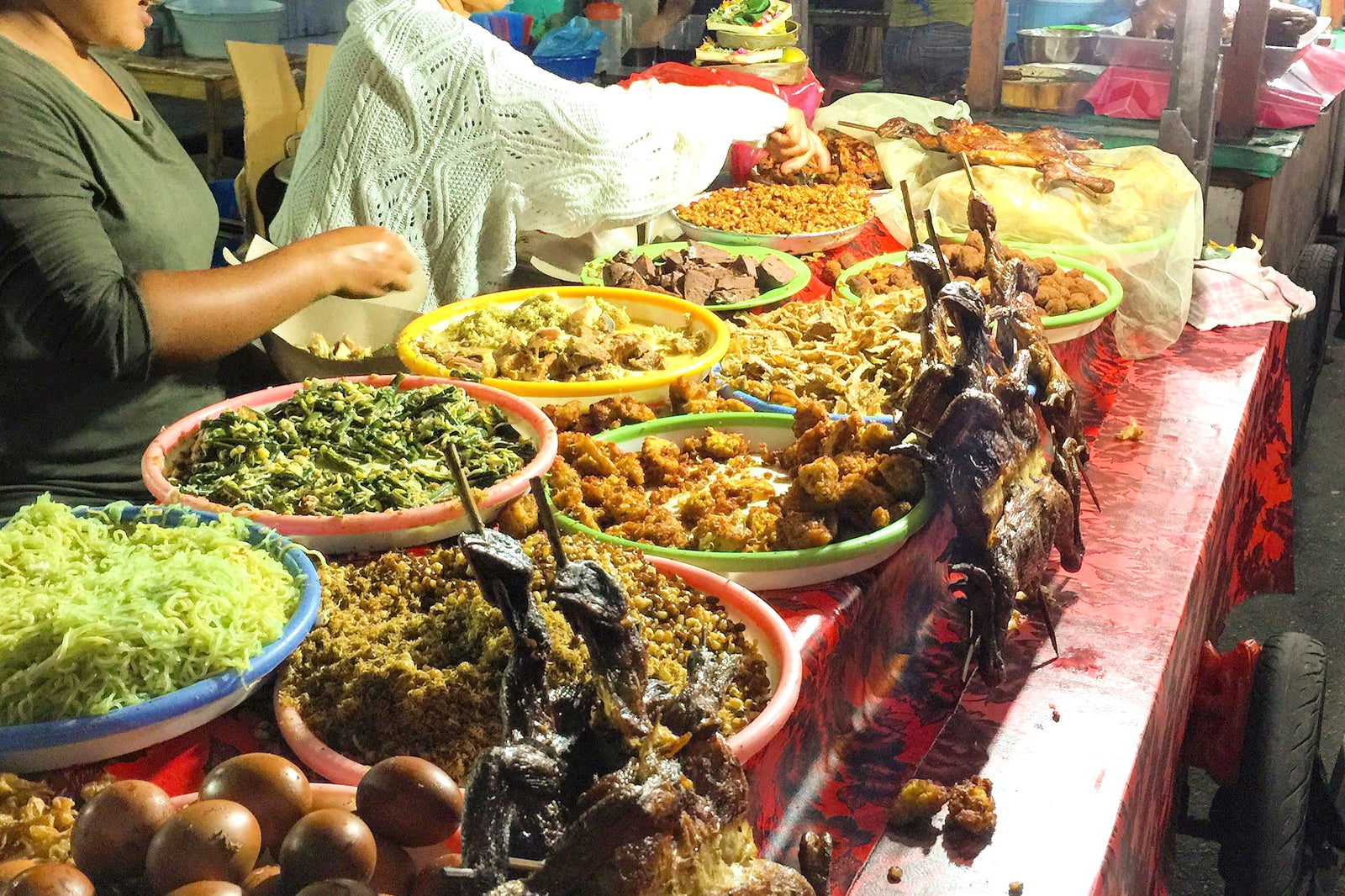 This night market is located in the heart of Gianyar Regency. It is within reach if you're staying in Ubud. The market starts at 3 p.m. to midnight.
Gianyar night market is also known as the biggest ancient and traditional market. It is mostly visited by people residing in Ubud. There are some items tourists can purchase here, such as fruits, vegetables, bags, gadgets, flowers, shoes, Balinese dishes, and meats.
Visiting this night market will surely allow the tourists to carry a bag full of those products. The price of the items is also affordable and cheap.
Visiting Ubud night market is fun. Find the other things to do in Ubud at Night too.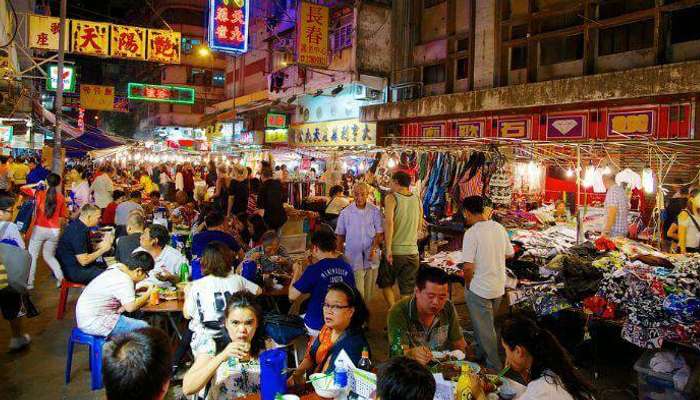 Who doesn't know Kuta? It is the sleepless region in Bali. This region always attracts travelers by its vibrancy and bustling nature. It opens from 6 p.m. to midnight.
There are some items tourists can enjoy in Kuta night market, such as food and beverages, souvenirs, clothes, handicraft bags and other accessories. This night market is heaven for food lovers!
While you're in Kuta, don't forget to bookmark these best party hostel in Kuta Bali too!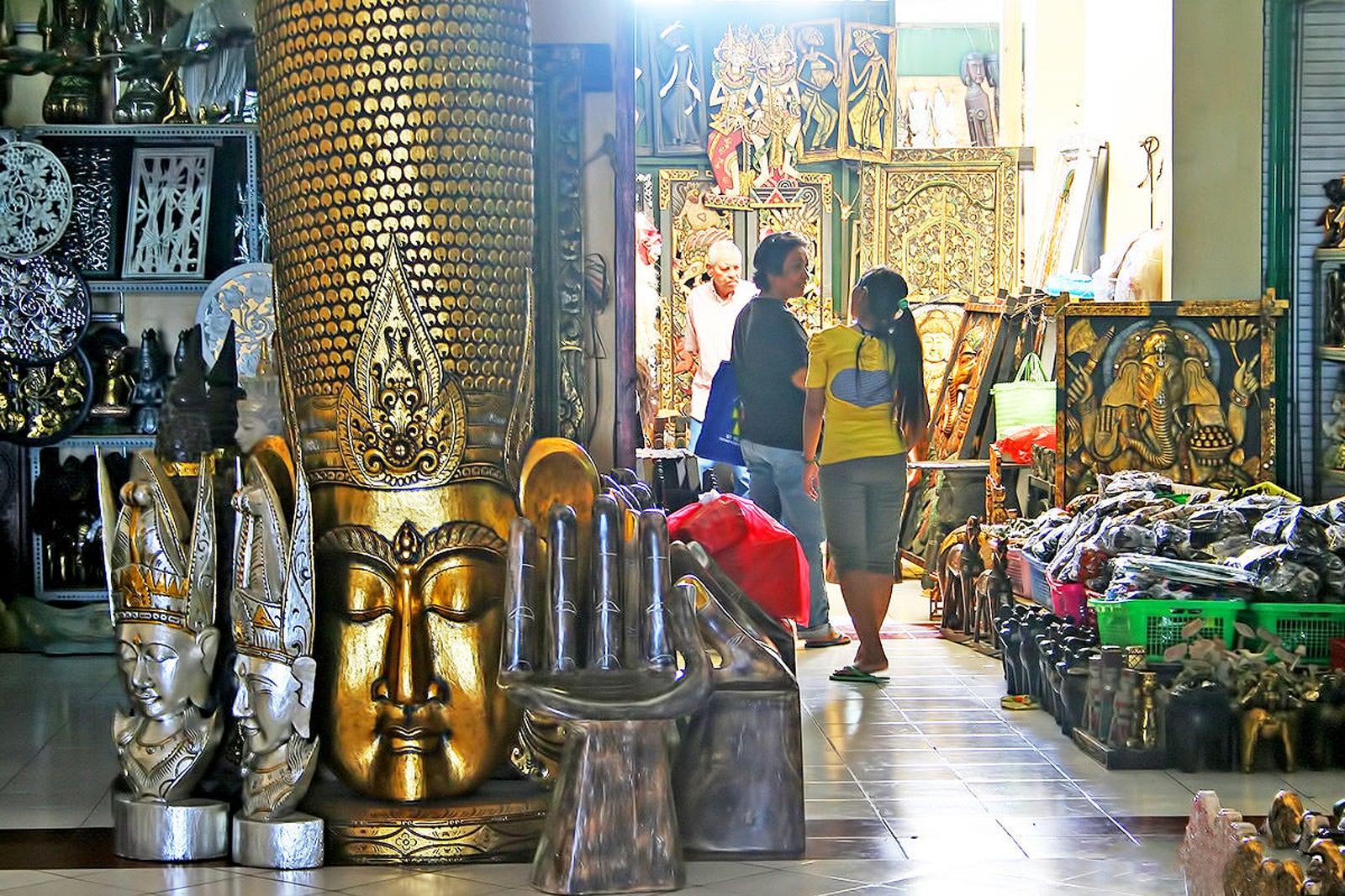 Besides being a traditional market for people to buy their daily needs, Kumbasari Market is mostly visited by the locals to get their stock of kitchen ingredients.
Besides, there are also small shops that sells goods at affordable price. This market opens from noon to midnight.
Kumbasari Market is also known as Kumbasari Art Market. There are many creative artists from around the region selling their items on sale.
The items include Balinese paintings, batik, sculptures and other artworks. This market is located right opposite one of the large temples, so tourists can find some religious items too.
Sanur Night Market is also known as Sindu Night Market. This night market sells fresh daily supplies to Balinese people. Sanur night market is also considered as one of the best shopping spots in Bali at night.
This night market sells some items, such as food, groceries and garden-fresh fruits and vegetables. In the evening, there will be some street food carts that sell local dishes, such as meatballs, fried rice and others.
This market opens from 5 a.m. to 11 p.m. Make sure you also try the halal foods in Bali while you're here.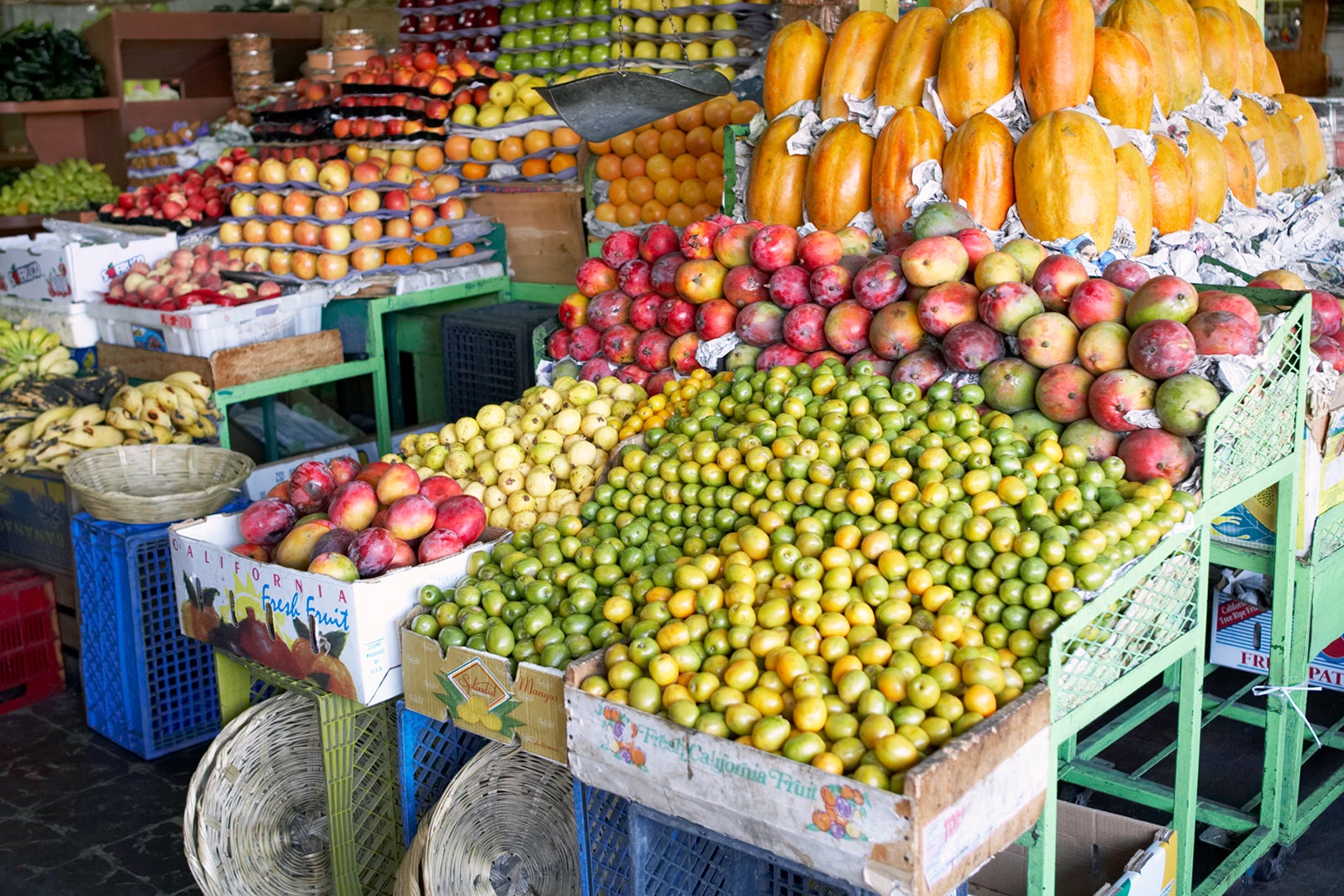 Taman Sari Market is located in Kerobokan Kelod, Kuta. This market opens from 5 a.m. to midnight. From the break of dawn until the dusk, Taman Sari Market is the place where you can balance the dosage of vitamin C and "sea" within your body. This traditional market sells various tropical fruits with reasonable price.
Once the dark sets, the traditional market transforms into a festive night market. You can find a lot of food stalls scattered.
You will not be able to resist the temptation to taste a bowl of meatball soup even after you finish eating a full plate of grilled chicken satay!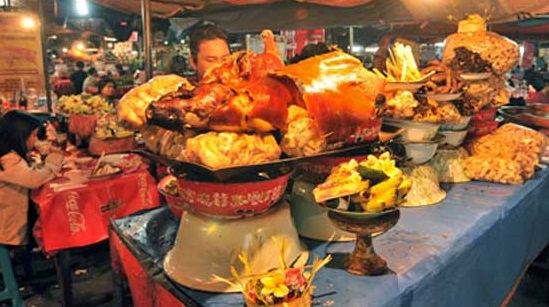 Kereneng Night Market is one of the largest night markets in Bali. This night market is a combination of the nearby market, Asoka Market to form the lengthy Kereneng Market.
There are some food stalls and vendors selling a lot of local toys, such as balloons and bubble blowers.
The market is also famous for selling local and traditional items along with the worldwide products. Prepare your bag to buy items, including batik clothes, groceries and utensils.
Find more about Bali by visiting these rice terraces in Bali and surfing spots in Bali. Bali is indeed a complete destination!