Bali is full of amazing tourist attractions. One of the famous tourist attractions in Bali is its beaches. Make sure to beaches in Karangasem, Bali! if you go to Bali.
If you love surfing, you should also visit Bali as there are many interesting surfing spots that will challenge your surfing skill. These surfing spots are widely spread in some areas in Bali. Bali is like heaven for surfers from beginners to hardcore surfers.
The best part of surfing in Bali is it has huge variety of spots, lefts and rights, beach and reef brakes well combined with the offshore winds. Bali is a year-round dream surf holiday destination. Let's take a look at the 6 must-visit surfing spots in Bali: Heaven for Surfers.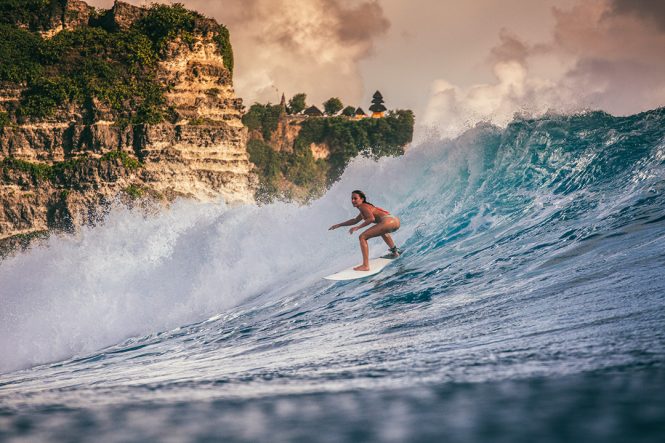 Uluwatu, also known as Ulu's, is the most famous surfing spot in Bali. It has several different sections, spreading out over 1.5 km. This surfing spot is suitable for advanced to expert surfers only as the breaks in Uluwatu are very technical and advanced.
In the monsoon seasons, you can get swells as high as 15 feet. You can also catch a wave while looking up at the stunning Uluwatu temple showing the ancient Hindu shrine.
To reach the reef, you will need to paddle the Uluwatu cave which possibly has very strong currents. As this spot is the most popular in Bali, it may be quite crowded.
However, don't worry as there are 5 different swells you can choose: the Peak, Outside Corner, Bombie, Racetrack and Temples. After surfing, you can consider doing these things to do near Uluwatu Temple.
Near this place, you can find single fin bar overlooks by the waves. You will possibly find big parties, especially on Sundays for the younger crowd. Get to know more about Uluwatu Beach Bali Entrance Fee and Attractions too!
Padang Padang is a surfing spot for expert only, while Baby Padang is for beginners and intermediate surfers. Baby Padang is located further inside.
Padang Padang is also famous for having its long tube rides as well as the sharp reef bottoms. Padang Padang is also known as the Balinese Pipeline.
The length of the wave ranges from about 5 to 12 feet. It's suggested to wear booties as the reef there could be pretty sharp. Padang Padang is located between Bingin and Uluwatu, and is a popular spot for surfing, so it would be a bit crowded at certain times.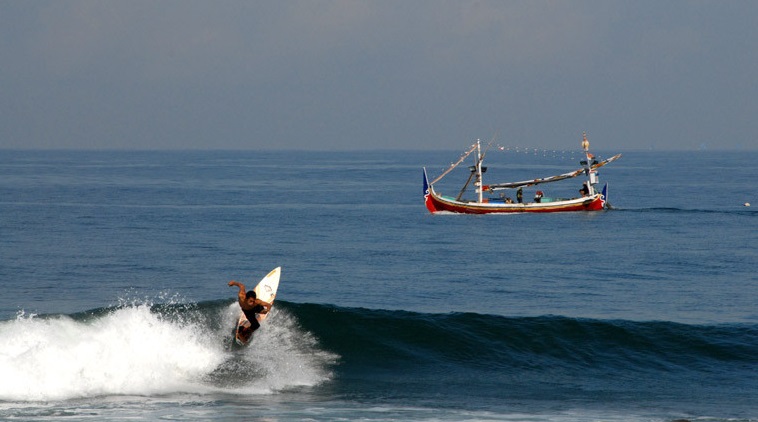 Medewi is located 2.5 hours north from Kuta. The drive will take you inland through Denpasar. That might be one of the reasons why Medewi becomes as the rest spot in Bali.
This surfing spot has a beautiful rocky beach and it is known for having the long left hander waves. The reef in this spot is kind of sharp, so it is a good option to wear or rent booties. Not only surfing, you can also do these things to do in Medewi, Bali.
Medewi is a great spot for both intermediate and advanced surfers. The beach along with the peaceful vibe and surfing point makes this place ideal for your holiday!
Despite the remote location, there are many dining spots that will fulfill your hunger after surfing. So, you don't have to be worried of getting hungry after surfing!
Canggu is located north of Kuta beach and this spot offers an intermediate option for the beginner and intermediate surfers.
The black sands of Canggu are homes to a variety of waves catering to both beginners and intermediates. The inside reef serves fun long rides. For beginners, you don't have to worry as the reef is submerged, so the waves can be surfed by beginners.
Canggu has 3 different breaks which you can find in Batu Bolong, Echo Beach and Barawa Beach. Canggu is located really far from Denpasar, around 10 km away from that city.
Despite the far distance, Canggu is really easy to access and a better option instead of visiting Kuta beach. In Canggu, you will also find the breathtaking Tanah Lot Temple which is located around 300 meters offshore.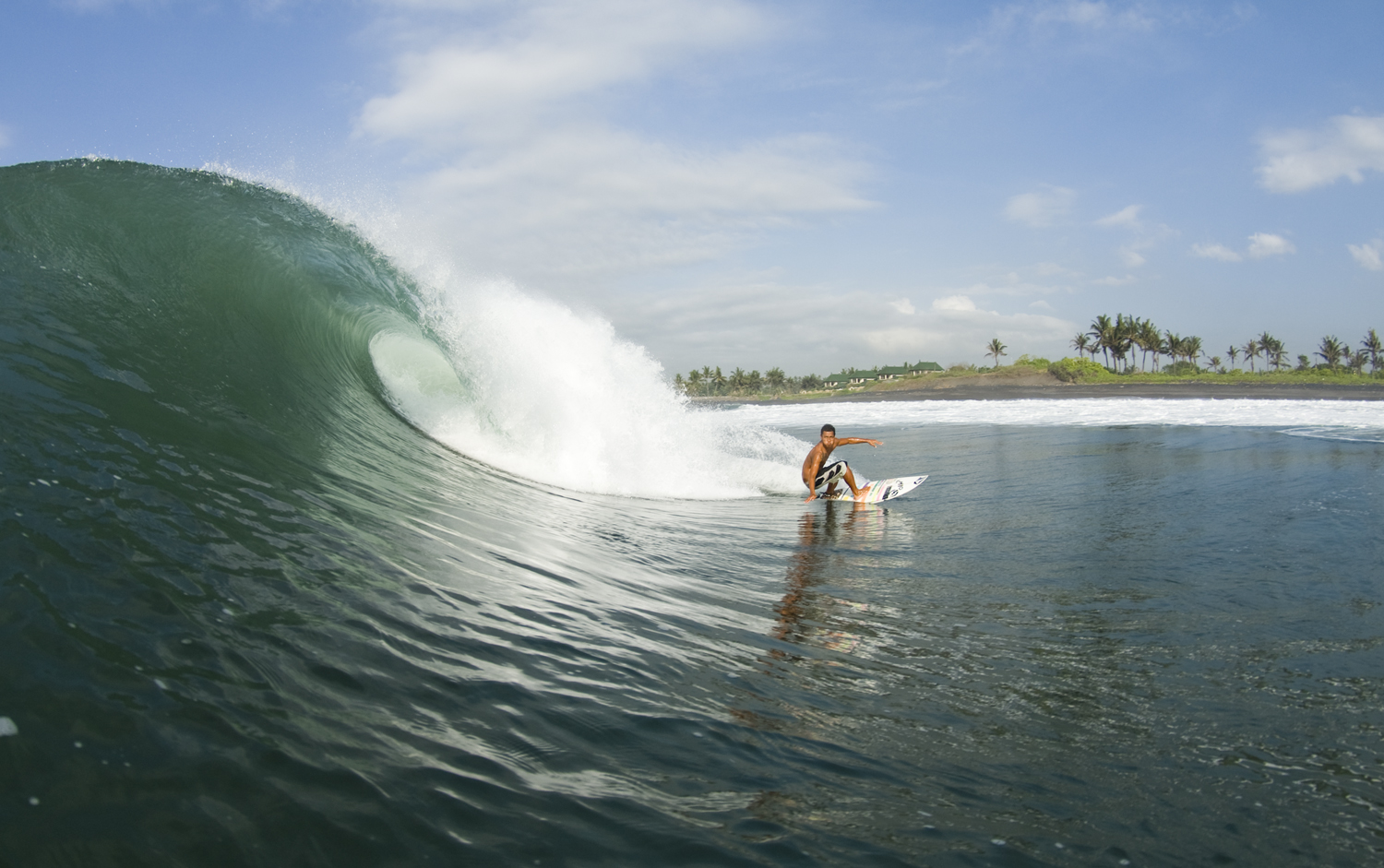 Keramas break is popular among visitors as it is a current World Surf League World Tour stop. This is also perhaps one of Bali's best surfing spots. The break enables the fast and hollow right handers that average about 5 feet. This place is often home for Bilabong and Oakley competitions.
If you don't like surfing, don't worry as you can do the other things to do in Keramas, Bali. They are also fun!
This surfing spot is no more a secret spot for surfing in Bali. The Green Bowl is located on the Bukit Peninsula. It's named Green Bowl due to the bowl-shaped ocean floor which will be visible during low tide. The water also reflects the green surroundings and is really breathtaking to see.
The good news is you won't see a lot of crowds here as the spot is not that accessible. It requires you to have hundreds of concrete steps to reach the beach. The waves here are suitable for advanced surfers as the waves are big and it has strong rips and currents.