Uluwatu is one of the popular destinations in Bali. Almost all the tourist in the world knows the Uluwatu in Bali. According to Wikipedia, Uluwatu is a place on the south – western tip of the bukit peninsula, Bali Indonesia. The name of Uluwatu is come from ulu, meaning "lands end" and watu that meaning "rock".
This place is a perfect place to get beautiful scenery of beach, temple and of course sunset and sunrise. The beaches around the Uluwatu are also having a perfect wave for surfing.  The location also has a lot of destination that can be visit, such as:
Thomas Beach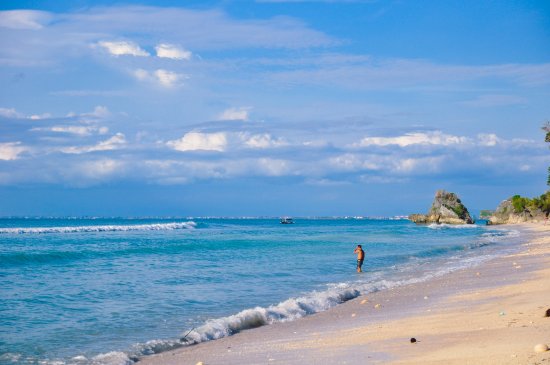 This beach is located between Bingin and Padang – padang location. This place can be said as a hidden gem in Bali's peninsula.
This beach has perfect beach scenery for you who love to seek comfort and calmness from the ocean. If you need a space for yourself, you can come to this perfect glistening blue waters and white sand that you can enjoy.
You may also stop every few meters from above in the way to the beach to soak in the view and take the most picturesque photo for you to memorize or even to put it on your social media. IDR 5000/ person can take you to this beautiful place.
You can also read: Padang Padang Beach Accommodation – Tegalalang Rice terrace in Ubud Bali Indonesia
Karma Beach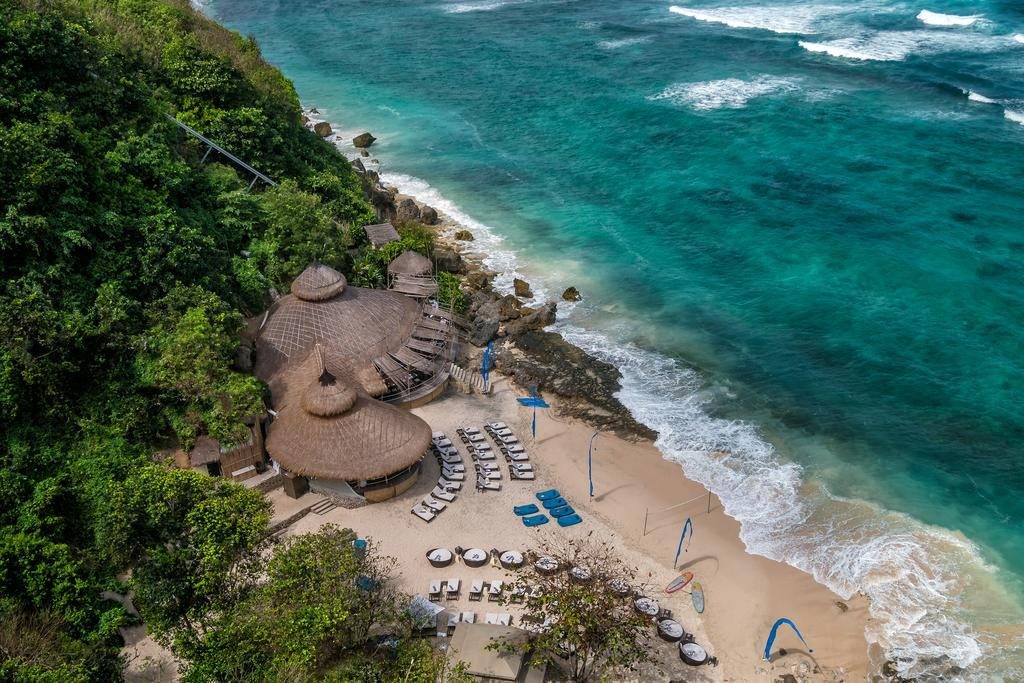 Other beach located in the uluwatu is Karma Beach. This beach is one of the best and popular beaches in Bali, which also have the popular beach club.
I'm sure many travelers that have been come to this ocean that appears as balayaged shades of blue. It has a perfect blue color lined with perfect white sands that perfect to get the best experience of The Ocean.
There also the exclusive beach house "Karma Beach club" that offering an intermittently taking a well deserved dip into the clear Indonesian waters and also drink and cuisine. The entrance fee of this beache club is around IDR 500.000/person.
Green Bowl Beach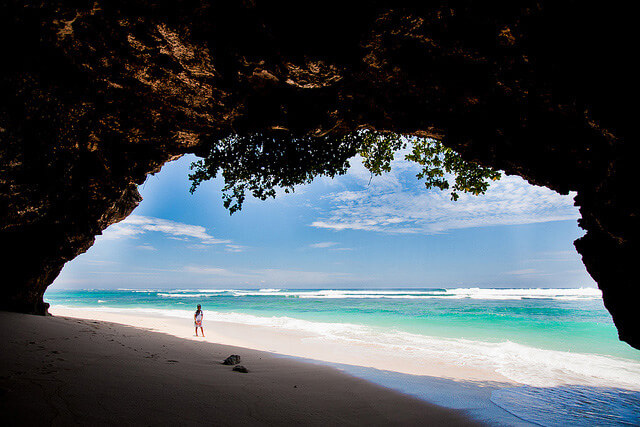 This beautiful beach is located near Ungasan, you will be rewarded with the secluded strip of sand framed by two large limestone caves after a steep 250 steps totaling 75 meters down.
This beach is named after the color of the cliffs that surrounding the beach and the emerald hues which glisten off algae covered rocks in the water. This beach is a perfect place to have a more intimate beach day at one of the best beaches in Bali.
But be careful with your belonging since there many cheeky monkeys around the place. Just pay for the parking fee, about IDR 10.000, you can enjoy this beach.
You can also read: Things to Do Near Bingin Beach Bali
Blue Point Beach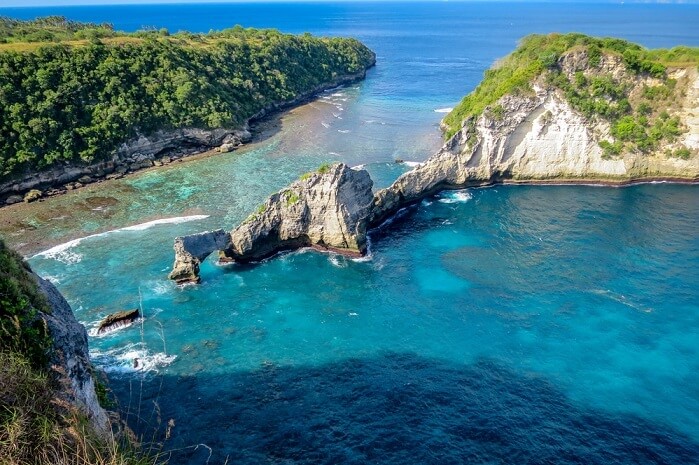 Other uluwatu beaches that have the best view is named Blue Point Beach. Just like the other beaches around uluwatu, this beach is framed by the most picturesque of limestone cliff, this beach also called as sultan has an accidentally-stumbled-across-hidden-beach feel with its smaller size.
You can walk down a series of stairs and wooden ramps through the caves and onto the sunkissed sand. Just look the beautiful azure water, go exploring the mini caves surrounding the beach. You may also enjoy the surfer hunting the waves all day long. 
There also a must do in this beach: grab yourself the famous Nalu Bowl at single Fin's on the cliff top. Just pay IDR 5000 for the parking fee, than you free to enter this beautiful beach.
You may also read: Fun Things to Do near Summarecon Mall Serpong Tangerang
Padang Padang Beach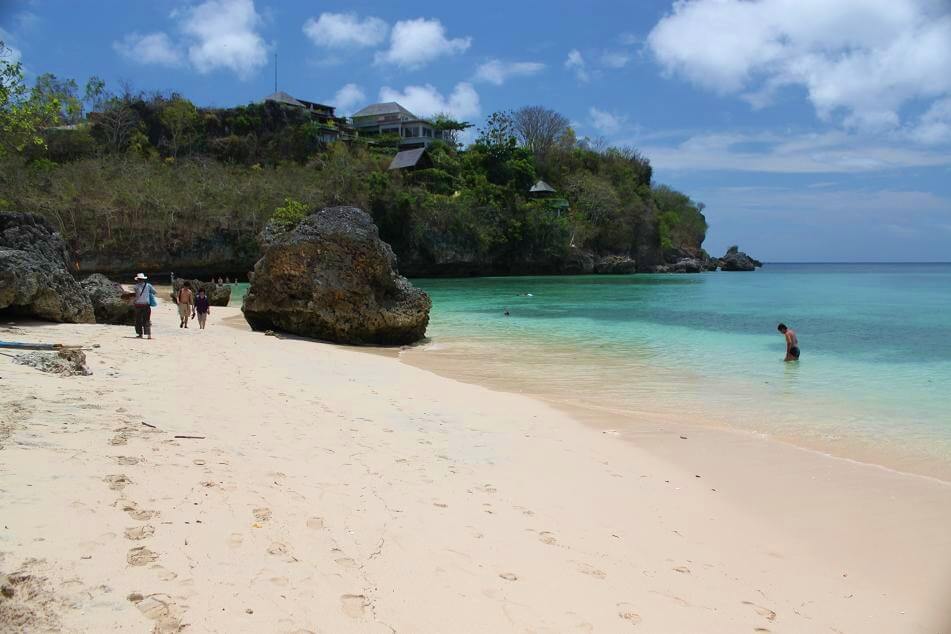 The beach is also known as "Pantai Labuan Sait" amongst the locals is a beach with a little lagoon that also known as the beach in Bali from Julia Robert's "Eat Pray Love".
For anyone who looking to catch some waves, Padang padang is an international famous surfing spot and home for the ripcurl Pro Padang Cup.
Since this beach is a surfing spot, you may rent surfboard in any size you need and you can spend the day to bobbing up and down in the cool Indian Ocean. You just need to pay around IDR 10.000/person to enter this beach.
Sunday's Beach Club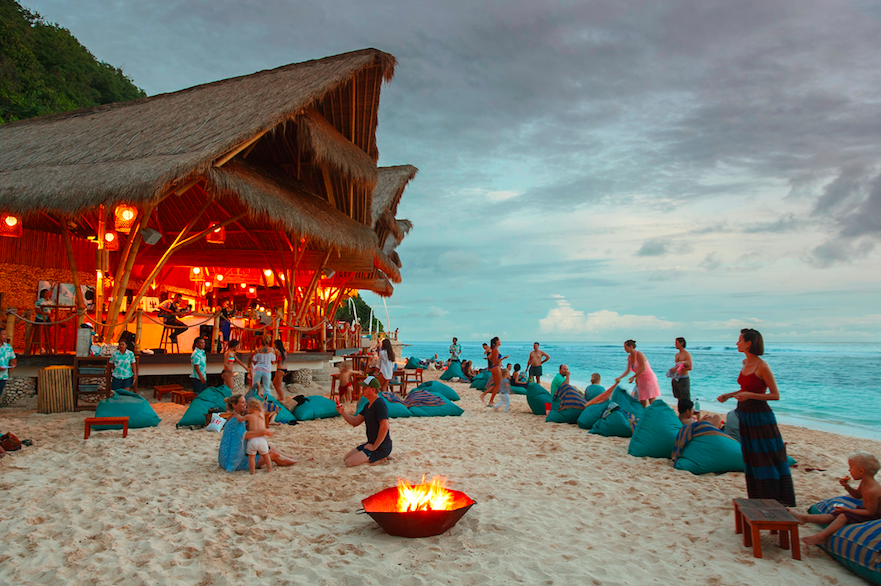 There is a Bali's most exclusive beach front bars of the funicular down within stone's throw of the ultra luxe Ungasan cliff top resort. It exemplifies all the things we love about Sunday.
You can take a dip in the pristine waters, and then saunter back out the water to your day bed. Enjoy it while take a sip on your delicious cocktail to some tropical beach side tunes.
This beach also popular with a bonfire, there are many tourist that doing a bonfire to get a more intimate and romantic situations. Since this place is an exclusive club, you need to pay for IDR 200.000 -250.000/person.
You can also read: What to Do in Ratu Boko Yogyakarta
Suluban Beach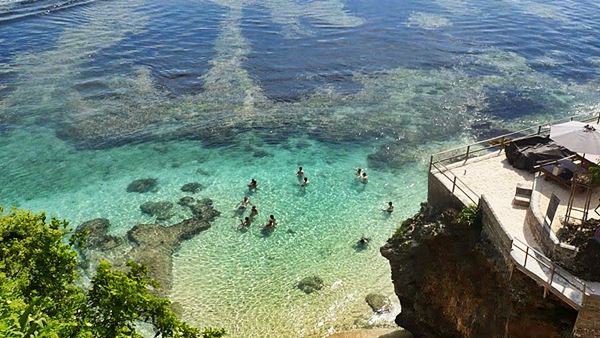 Suluban Beach is a famous uluwatu surf break. Some people mentioned this place as such an unusual beach, because to get to this place you have to walk down the steps, past some canteen, surf shops and restaurants till you are at the foot of the cliff: then you may enjoy the walk through a sandy cave around the walk path while your ankle deep water to reach a small sandy beach where you can have sunbath and watch the pro surfers to the thing. There is no entrance fee for this beach, but you need to pay the parking fee, for about IDR 5000 for motorcycle and 15.000 for car.
Uluwatu Temple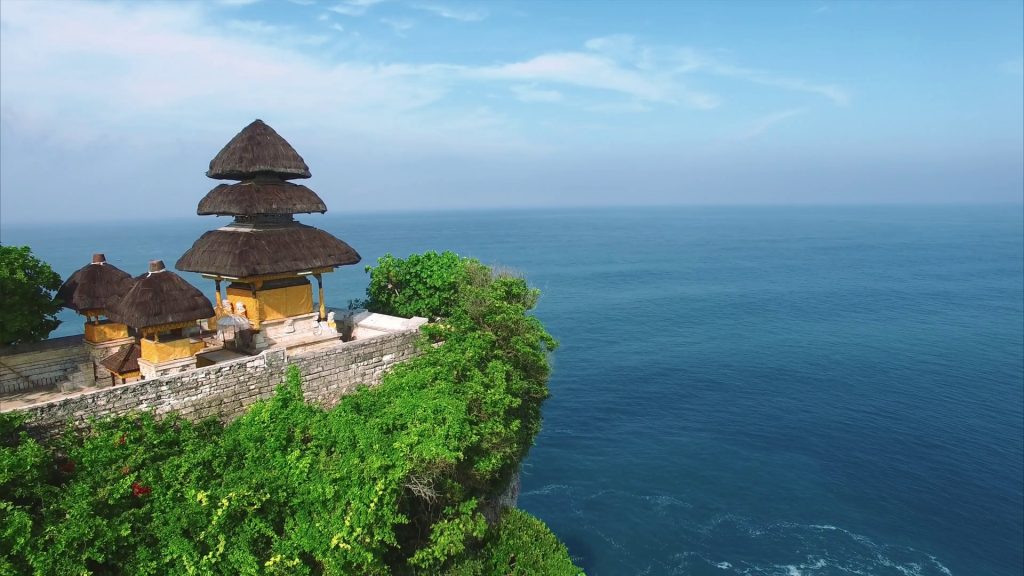 This place maybe the most popular attraction in Uluwatu, since it is offering many attractions such as the religion, dance, and even the beach view.
This temple is set right at the edge of a rock cliff that enabling the visitors to access 180° views of Bali Sea Cost. You may enjoy the perfect golden yellow sunset. Visitor can spend half a day in this temple area, since this location is quite distance from the city centre.
Not different with other temple in Bali, this place also populated by monkeys, so make sure to keepyour belonging and avoid using any accessories that may attract the monkey. Besides, you may also enjoy the kecak dance every night except in the Nyepi Day.
Other thing you may enjoy is the restaurant around the place, so you can enjoy a traditional Bali Cuisine or may be the other international Cuisine while enjoying the perfect view of the temple along with the golden sunset. You may enter this place by IDR 30.000/ person for adult and IDR 15.000/person for children. And if you want to watch the Kecak dance performance, you should prepare IDR 100.000/person.
Those are some attractions we can enjoy while visiting Uluwatu, Bali.