You may know Bali as the paradise for beach lovers. However, it can also amaze anyone who comes with its rich culture and customs which are still upheld until today, especially in the villages.
If you wish to see firsthand about how rich Balinese culture and customs are, then you should visit these 5 tourist villages in Bali. You will feel the amazing experience while visiting those villages as they are really special.
Visiting these tourist villages are one of the things you can do besides visiting cultural tourist Attractions in Bali. You can have fun and learn something at the same time!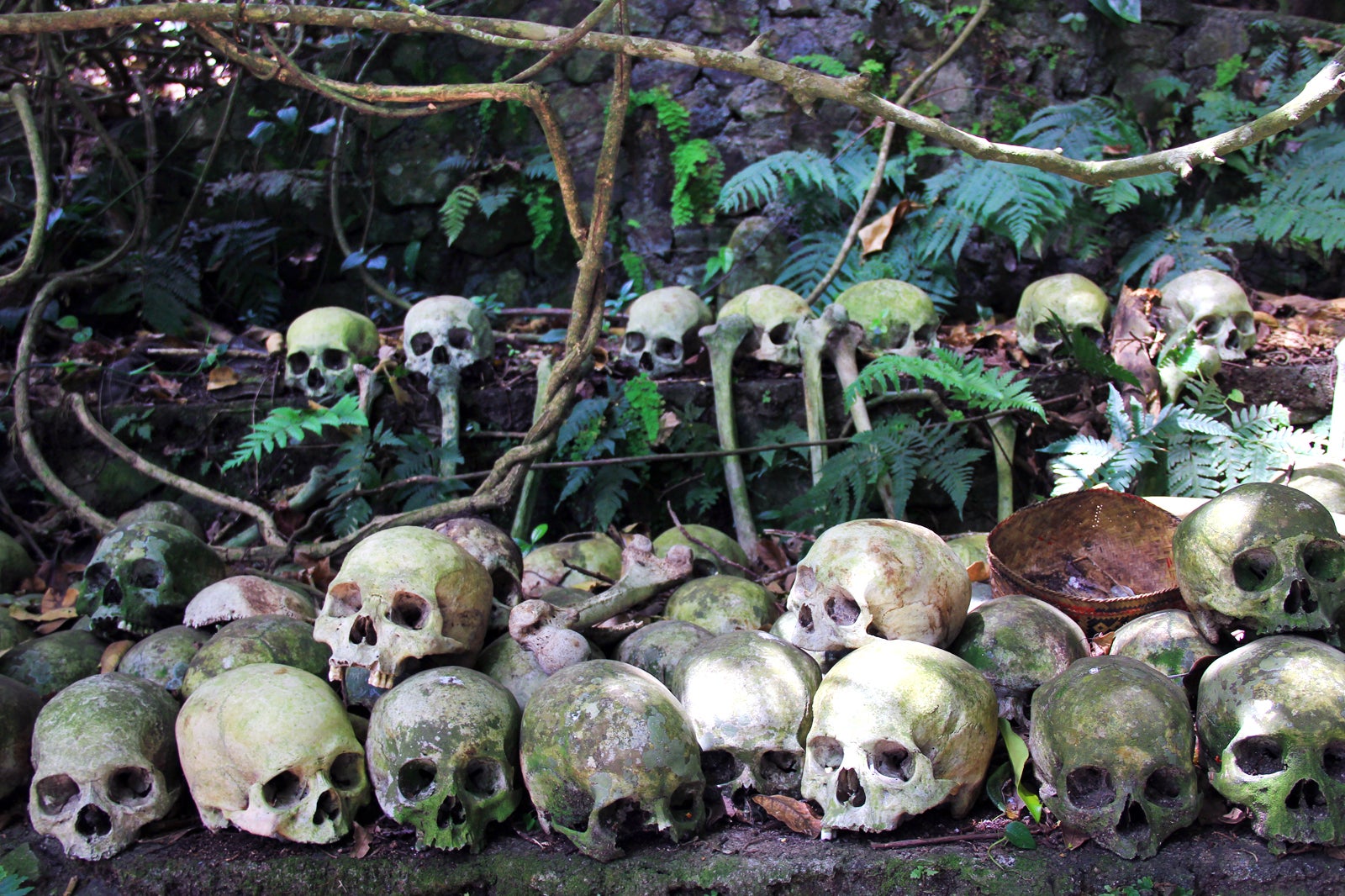 Trunyan Village is located near Lake Batur, right at the center of Bali at the district of Kintamani. This village can only be accessed by boat. Bali Anga, the inhabitants of this village, have the most interesting ritual of funerary.
Instead of burning or burying the dead, they leave the dead out in the open in order to decompose naturally. They also lay the dead body near the incense trees to neutralize the smell.
Due to its unique funeral procession, Trunyan Village has attracted the attention of the local and foreign tourists.
Visiting Trunyan Village is listed as one of the outdoor activities in Kintamani. Find more to explore!
Being the most popular tourist village in Bali, Penglipuran Village is a must-visit for everyone! This village is located in Kubu, Bangli Regency, 45 kilometers from downtown Denpasar.
The name "Penglipuran" comes from the words Lengeling and Pura. Those words mean remembering a sacred place which is an ancestral temple. The inhabitants of this village are Bali Mula people. They came from the Village of Bayung Gede, Kintamani. Then, they migrated to Penglipuran Village.
The atmosphere of this village is very calm and beautiful due to its location, which is in the highlands. You can see the residents' houses which look identical on the front. Besides, this village is really well maintained as it is clean and neat. Penglipuran Village also has beautiful alley where you can walk down for taking pictures.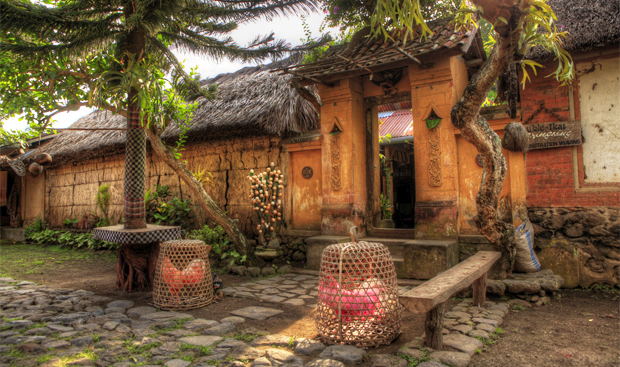 Tenganan Village is inhabited by Bali Mula residents who still adhere to the customary rules to the ancestors. People of this village have a regulation called Awig-Awig.
One example is people are prohibited from having polygamy or divorce. There are also rules that regulate the government system, land rights, education, marriage, and traditional ceremonies.
Despite the fact that they still adhere to the rules of their ancestors, this village is open to the new things or modernization, such as motorized transportation and communication tools. Children in this village are also encouraged to get higher education.
The indigenous villagers in Bali have some amazing talents. One of which is weaving their own grinsing cloth. This cloth is only produced here. You will also be able to see carving or painting palm leaves.
While visiting this village, you can chat with the residents there and listen to their stories. You can also attend the traditional ceremonies which are usually held in January, February, June, and December.
Nyuh Kuning Village is another tourist and traditional village in Bali you shouldn't miss. This village is located in Jalan Raya Nyuh Kuning, the district of Ubud, Gianyar Regency.
Many tourists visit this village due to its rich culture and customs. Those culture and customs are still untouched by modernization. Nyuh Kuning Village was built using the concept of Tri HIta Karana.
It is the concept of maintaining harmony and harmony between humans and nature, humans, and fellow humans, and also between humans and God.
Tourists who visit this village usually enjoy cycling and walking around the village. It is the best time to enjoy the cool air and green nature in this village. You can simply get rid of the saturation of your daily routine.
You can also stay at the resident's house so that you can mingle with the local people as well as learn more about the culture. At night, you will also be able to watch the very interesting traditional dance performance. After that, you can also taste the typical dishes of this village which the residents cook traditionally.
While you're still in Ubud, make sure to visit these waterfalls near Ubud and get refreshed there!
Celuk Village is another tourist village in Bali for those who love shopping. It is famous for its jewelry and is the largest silver producing area located in Bali.
This village has been a shopping hotspot for tourists too! Besides buying those products, tourists can learn how to make them too! This village is a good place for buying souvenirs made of silver and gold and you can even get your own custom made too.
Explore Bali better by finding best beaches in Bali for swimming and beach clubs in Bali.