Who doesn't like to go shopping? Nowadays, there are some methods to go shopping, such as through e-commerce or going to the mall directly. Indonesia has a lot of malls to choose, and every region has its own shopping malls.
A lot of people are still interested to go shopping at the malls nowadays. Besides for shopping, many customers are attracted by the design, promotions and the culinary spots. Are you curious of the biggest shopping malls in Indonesia? Here is the list!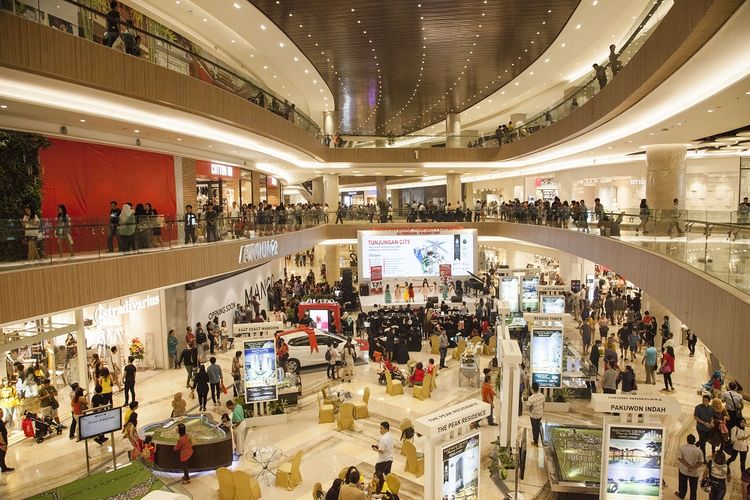 Among hundreds of malls in Indonesia, Pakuwon Mall is listed as the first biggest shopping mall in Indonesia. This shopping mall is located in Surabaya, East Java. It occupies 30 hectares and is often called as "Supermall Pakuwon" due to its gigantic size.
This mall was first opened in 2003. It is parted by six floors, one exhibition hall, and three basements.
Almost everything needed by the society is available in Pakuwon Mall. It provides them all, ranging from lifestyle up to entertainment needs. You can just stroll around and get everything you want and need.
If you're around Surabaya, make sure to visit nightlife spots in Surabaya for you who love to stroll around at night and the other best places to Shop in Surabaya.
The next biggest shopping mall in Surabaya is Tunjungan Plaza. It is located in Jend. Basuki Rahmat Street No. 8-12, Kedungdoro, Tegalsari, Surabaya, East Java. Tunjungan Plaza is nestled on 17.5 hectares with 600 tenants and it was the first superblock built in Surabaya.
There are some international brands in Tunjungan Plaza, such as Hugo Boss, Tory Burch, Omega, Michael Kors, and many more. Similar to Pakuwon Mall, both of them are under the management of PT Pakuwon Jati Tbk.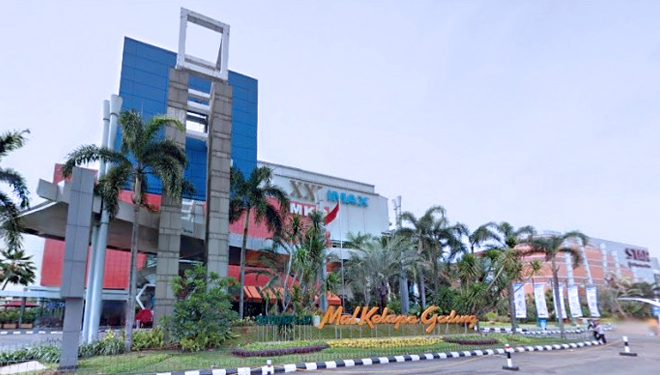 The next biggest shopping mall is located in the capital city of Indonesia, Jakarta! It is Summarecon Kelapa Gading. Located in North Jakarta, this mall occupies 150,000 square meters and currently hosts up to 600 tenants. While you're in North Jakarta, make sure to bookmark these things to do in North Jakarta.
In average, this mall welcomes around 100,000 people on weekdays and 150,000 people on weekends. The mall is very convenient as it is integrated with three other commercial facilities namely Mall Kelapa Gading, La Piazza, and Gading Food City.
Grand Indonesia is another biggest shopping mall in Jakarta. This mall occupies 141,472 square meters. Located near the iconic Hotel Indonesia traffic circle, this mall is mostly popular with high-end things and branded products. No wonder, this place looks so luxurious with the lavish design interior.
This mall is designed with the concept of a family-friendly lifestyle. It was under Djarum Corporation. There are two malls, the East and the West Mall. These two malls are connected with a Sky Bridge. This mall is also integrated with BCA Tower, Hotel Indonesia Kempinski and Kempinski Private Residences.
This mall also has dancing fountain show, which is performed on weekdays between noon and 9 p.m. and weekends between noon and 8 p.m. If you wish to have a culinary experience here, bookmark these things to in Grand Indonesia Jakarta.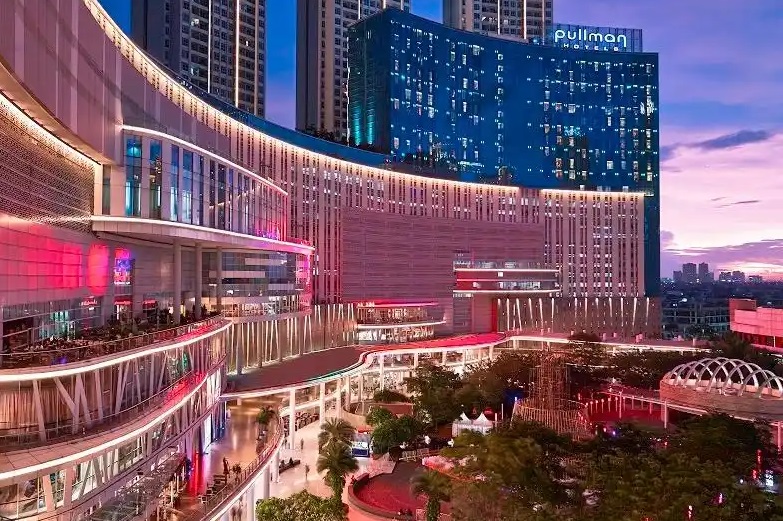 Central Park is another biggest shopping mall in Indonesia. It is located in S. Parman Street Kav, 28, Tanjung Duren Selatan, Grogol Petamburan. It settles on 188,077 meter squares and there are around 250 tenants.
Central Park Mall doesn't only have tenant shops, but also apartments, hotel and university. Central Park has the concept of luxurious branded shopping mall and it gets inspired by the Central Park Mall in New York, the United States.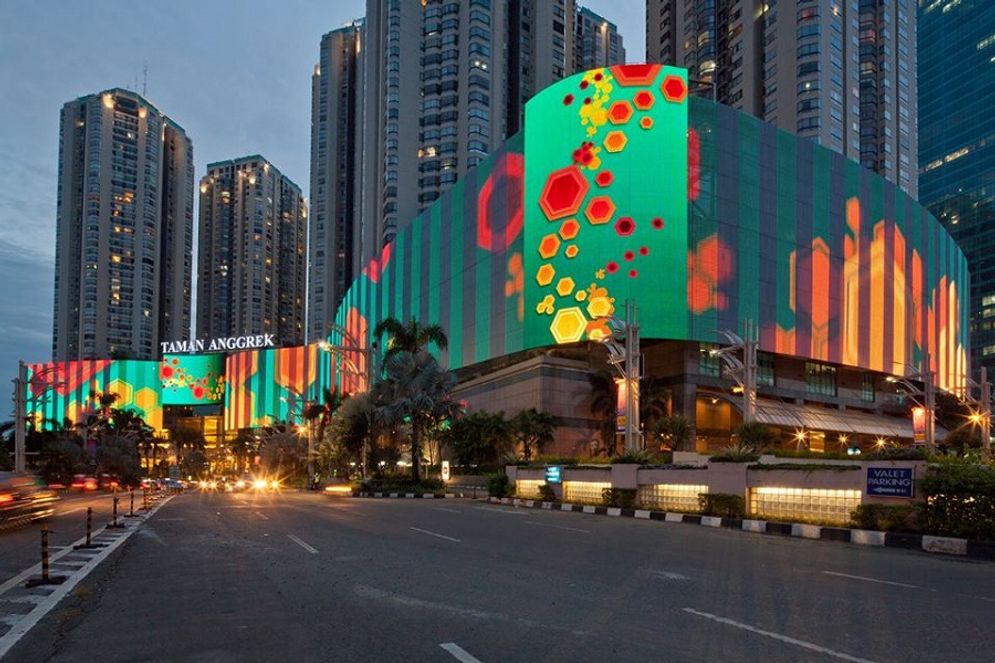 Taman Anggrek Mall was opened in 1996 and was the biggest shopping center in Southeast Asia. It is located in S. Parman Street Kav. 21, Tomang, Grogol Petamburan, West Jakarta. The developer of this mall is PT Multi Inti Pelangi. It is nestled on 130,000 square meters.
There are around 400 tenants of international and national brands. There are also some other facilities, such as ice skating rink, multiplex theater, a fitness center and a big atrium. This big atrium can be used as an exhibition and performance arena.
Let's move from Jakarta to West Java. Paris Van Java is another largest shopping mall in Indonesia. This mall is located in Bandung. The natural concept of this mall makes the customers feel like they are shopping in nature. If you visit this mall, make sure to consider these best restaurants in Paris Van Java.
Not only tenant shops, Paris Van Java also has some other incredible facilities, such as ice skating ground and rooftop garden.
The experience of shopping in Paris Van Java is surely different with the other malls. You can feel like shopping in the park along with natural trees and flowers surrounded the building.