After telling you about where to buy fresh pork in Jakarta, now we will tell you about the next stuff that you should buy in this wonderful time at the end of the year. Of course, you should spend your money on something useful, something valuable and can be used in daily activities. That's why we would recommend you to buy one of the Indonesian gems called Batik.
As you may know already, Batik, as mentioned in places to buy affordable batik, is the technique of dyeing wax on a cloth to make a motive. In this country alone, you can find so many differentBatiks based on the method and motives. The Batik cloth always looks so good for both men and women. And now, the item is specifically for women, which is the Batik Dress. You can use the dress in formal activities, such as a meeting or attending a wedding party. So, where to buy the batik dress in Jakarta? Check the answer below :
1 – Batik Keris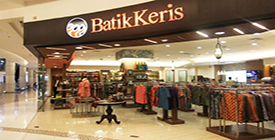 As first and the most famous place in "where to buy batik dress in Jakarta", you can do a little visit to a place name Batik Keris. The popularity of this Batik Keris can even surpass the list of restaurants in Grand Indonesiathat we mentioned earlier. The outlets can be found in so many areas in Indonesia, not only in the city of Jakarta.
However, you can easily find the outlets in some malls near you, like malls in Bandung, Surabaya, Malang, and many others. The Batik Keris was founded 90 years ago in Solo city, Central Java. The store also granted the Netizen Based Choice Awards for MostPopular Batik category. So, you don't need to worry about the style and motives because all the designs are always following the era.
Location: Mall Kelapa Gading, South Jakarta, and West Jakarta
2 – Batik Parang Kencana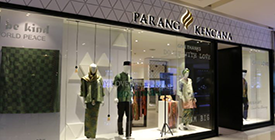 The next place to buy batik dress in Jakarta is the Batik Parang Kencana. It was founded back in 1992combining both modern and traditional aspects to every product. The shop offers the best quality batik with the cheapest price possible. For example, you can buy one batik clothing with the price of Rp500.000,- or less.
The Batik ParangKencana also offers beautiful batik dresses that look so feminine, really suitable for the women at all age. Aside from selling batik clothing, BatikParang Kencana sells other stuff like blankets, pillow covers, etc. Most of the concepts are usually simple and clean, which looks elegant and beautiful.
Location: Kemang Rayanumber 81 A, Jakarta
3 – Rumah Batik Danar Hadi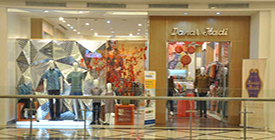 Near Japanese restaurants in Grand Indonesia, you can visit the Rumah Batik Danar Hadi, which is included in "where to buy batik dress in Jakarta". Rumah Batik Hadi was first founded by H. Santosa back in 1967. The foundation of this business is to provide the customers with the high quality and premium batik with competitive price.
It has a large collection that you should see, especially for the girls. The Batik Danar Hadi has some interesting types of Batik like Batik Tulis, Batik Cap, or Batik Print. They also com with different Solo motives such as Sidomulyo, Sidoluhur, Sidomukti, and many more. Most of them are dominated with chocolate and bright colors.
Location: Melawar Raya street number 69-70
4 – Alleira Batik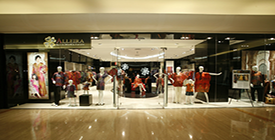 The next one on the list is the Alleira Batik. At first, the name of this stores was Allure Batik. But it was changed to Alleria Batik afterward. However, this boutique gives a new color to Batik industry, that's why they are confident to change the name to aim for multinational customers. And it's proven to be the right thing to do.
Because of their confidence, they put a lot of interesting idea to Batik that can make the clothing looks more stylish than usual. A lot of models and colors are provided for their loyal customers. That's why, many people are in love with it, especially after the Alleria Batik opened some branches in malls in Jakarta, like Grand Indonesia and Senayan City.
Location: Plaza Indonesia, Grand Indonesia, Senayan City
5 – Batik Chic Gallery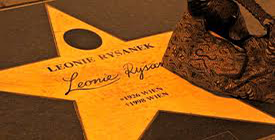 Aside from visiting the cheap Indian restaurants in Jakarta, you can also spend your money to buy some nice clothing inBatik Chic Gallery. If you want to buy some stuff that related to Batik, this shop is the perfect choice for you.
Not only batik dress, but the things you can get in here are the batik wallets, bags, and even sandals. All of those products are created with a touch of art that using batik cloth and silk. So, they look so elegant and can be wear for daily activities. 
Location: Kemang, Jakarta
6 – Iwan Tirta Private Collection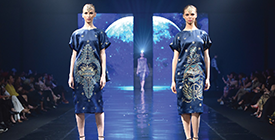 Last but not least ist he Iwan Tirta Private Collection. The boutiques sell clothing for women, men, and children. So it must be a suitable place for all age. However, Iwan Tirta Private Collections has like an infinite number of collection.
The designs from IwanTirta are always amazing. That's why, this boutique is really popular now and then, even some batik clothing from Iwan Tirta were worn by famous people around the world like Nelson Mandela and Bill Clinton.
Location: Plaza Indonesia, Plaza Senayan, Senayan City
Of course, the six places are not the only places to answer the ultimate question, where to buy batik dress in Jakarta. You can always find so many shops that can sell you the best quality batik dress with your favorite form and motive, such as :
1. Blok M Square
2. ITC Kuningan
3. ITC Mangga Dua
4. Thamrin City
5. Part One Edward Hutabarat
6. Bazaar Mall
7. ITC Cempaka Mas
8. Alun Alun Indonesia
9. Sarinah
As you can see on the information above, it's pretty easy to answer "where to buy batik dress in Jakarta, because there are actually many shops that can be used as choices for anyone who interested in buying the dress. Some stores above also selling the item online, so the customers can buy them directly from their phone so they don't even need to leave their house. But if you want to do the second method, which is ordering the dress online, you should make sure that the store is reputable and given many good reviews from the past customers. Otherwise, you'll get a really bad one that doesn't even match the picture of the good quality dress.
Iwan Tirta Private Collection