So, in the previous article, which is the when is the good time to visit Bandung. That very article contains all the best moments and times when you should visit the city. Bandung is always known to be a great city to visit, especially for the tourists who are visiting Indonesia for the first time. But surely it's not the one and only. In Indonesia, there are many areas or locations that you should see, at least once during your visit. One of them is located around the Central Java province.
Even though the province is located not far from the instagrammable places in Yogyakarta, but we're gonna tell you about a city that located close to Yogyakarta city. That city is Semarang. Semarang is always known to be a place for shopping. There are even some locations like markets and malls that became the most visited places in the city. That's why, we're gonna tell you our recommendations as for where to shop in Semarang. So, here's few examples of them :
1 – Ciputra Mall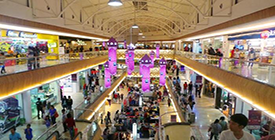 As for the first one, there's a mall named Ciputra Mall. As an interesting place beside things to do in Pecinan Semarang, this mall is always attracting visitors from both locals and tourists. Ciputra Mall is a part from Citraland, one business area in Semarang. The location of this mall is just on the north side of Simpang Lima street.
The mall is very reachable. Because of the fact that the location is very strategic, no wonder that people of Semarang usually visit this mall instead than the other ones. Inside it, you can find departmen store, restaurant, a food court, photo box studio, and even the shops that can sell you squishies. There are also some branches of famous stores such as Robinson, Optik Melawai, and many more.
Location: Simpang Lima street number 1, Pakunden, Semarang
Tips: You can come during weekdays, which from Monday to Thursday to get less crowds
2 – Java Supermall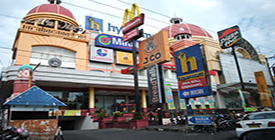 The next one is where to shop in Semarang is the Java Supermall. Not too different from the mall above, Java Supermall also located inside a very crowd business area around Taman Sompok right in the south side of Semarang city. Even though it looks not that big, this mall is actually the biggest shopping center in Semarang.
At its first opening, Java Supermall was very crowded, even though it's not filled with famous places. Maybe because of its visual that looks so different than the other buildings around it. However, the mall got more crowded after some famous tenants started to put their branch there. Now, you can find Hypermart, Matahari Department, and the others inside.
Location: Taman Sompok, Lamper, South side of Semarang
Tips: For monthly shopping, this mall is very recommended
3 – Paragon City Mall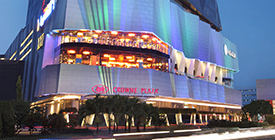 As the most fancy place of the city, and also looks a bit better than things to do in Brebes, Paragon City Supermall surely can attract so many customers. The Paragon City Mall is known to be an exclusive place for shopping. With its identity as an entertainment and lifestyle place, this mall has some things that can't be found in others.
For example, the international tenants that can be visited inside, like H & M and others. This 7th floored also has the XXI Cinema. This thing alone can attract more and more people each day, especially during weekend. However, in this mall there's also a fancy hotel called Crowne Plaza Hotel Semarang.
Location: Pemuda street number 118, Sekayu, Central Semarang
Tips: You could try to visit spend the nigt at their hotel for better accommodation
4 – DP Mall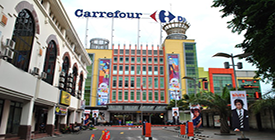 As an elite shopping center, the DP Mall is surely one of best one in this article. The mall is located in Pemuda street number 150, Sekayu, Central Semarang. From The Paragon City Mall above, this mall is not that far. You can even take a walk for minutes from Paragon to arrive at this very mall.
However, The DP Mall has the best outlets for teenagers and adults. So they can buy brand new clothing in the stores. Aside from the distros, there are electronic stores, food court, and also the famous gold store. Inside, there's also the elevator for the difabel. With all its plus points, DP Mall is clearly one of the best malls in the province.
Location: Pemuda street number 150, Sekayu
Tips: For teenagers, this mall is very suitable
5 – Gang Baru Market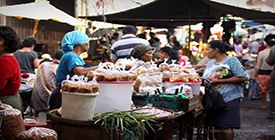 In where to shop in Semarang, we also want to include the traditional markets that also recommended. The first one is this Gang Baru Market. The location of this market is in the Pecinan area (Chinatown) of the city.
This place however, is really different from the others. This market doesn't have the exact location. It's just standing on an alley. That's why, it was named Gang Baru, which basically means The New Alley. Basically, people are coming in here to buy daily needs like meats, clothing, and also house utensils.
Location: Pecinan area (Chinatown), Semarang
Tips: This market also has some sellers who can sell you the famous traditional snacks of Central Java province
6 – Peterongan Market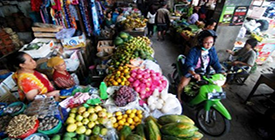 Aside from the things to do in Bandungan Central Java, we also want you to meet one traditional market called Peterongan Market. This market is known for having less price for daily needs and also a comfortable location for all the customers.
Usually, people are coming in here in the morning, because at that time, the goods are still fresh. For the opening hours, this market starts to open from 04.30 am to 6 pm. But, usually in the afternoon, some stores are closing because their products are already sold.
Location: MT Haryono 939, South Semarang
Tips: During rainy season, sometimes the place has leaking problems everywhere. Make sure you bring an umbrella.
So, are those six locations are all the recommended places on our list? Of course not. As usual, we want to provide the readers with the additional information that always included on the second list inside each of our article. So, if you see below, you can also have some recommended names in where to shop in Semarang article. Be sure to check them also.
1. Kampoeng Semarang
2. Entertainment Plaza
3. Central City Semarang
4. Metro Plaza
5. Transmart Setiabudi
6. Hartono Mall
7. Sri Ratu Market
8. Krempyeng Market
9. Bulu Market
That's the article of where to shop in Semarang. As you can see, Semarang city has this balanced level of traditional and modern market. That's why, those traditional ones still survive because of the care and development of the Mayor. Overall, this city that was lead by Joko Widodo (current President of Indonesia) once, is surely a must-visit one.