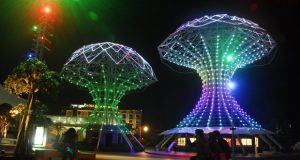 Everybody must be familiar with Bogor, a city that gets predicate as a rain city, indeed already quite famous as a tourist city. Became one of the tourist attractions in West Java, Bogor is always crowded by its tourists. What makes the city famous enough are its many natural destination in Bogor. Bogor city is blessed with variety of natural beauty that attract tourist to have a visit such as on other review of Waterfalls In Bogor  or Things to Do in Cibodas Botanical Garden Bogor!
However, there are several shopping tour that located in Bogor City, some of the best Mall around that we can visit for shopping and buying souvenirs as well. You can also enjoy Romantic Restaurants in Bogor for A Perfect Date as well as do shopping as one of the alternative tourism activities that we can do here. In addition, the city itself has many of the best malls to visit. Sure, it will give us its own sensation. If you want to visit some malls in Bogor, then there are some places of them for the best shopping in Bogor, West Java, Indonesia!
Botani Square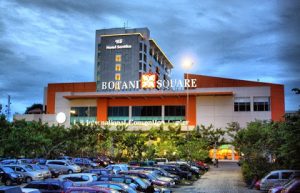 The first mall to discuss is Botani Square. The mall itself is the first mall in the city of Bogor. It can be said as a pioneer of the existence of a mall in Bogor. It was established in 2006 on a land area of ​​42,000 m². It's immediately get a pretty big interest since the first time it's open to public.
This mall even gets visitors up to 30,000 people per day. The name Botani itself is taken from one of the owners of this mall name, IPB that has 20% share ownership. It makes IPB indirectly being the owner of this Mall itself. As the first Mall that carry the Square concept, this location itself is very complete with the needs of the residents who live in Bogor.
Botani Square has also become one of the iconic tourist attractions in Bogor. Many people say, It's not yet complete to go to Bogor without visiting this place. It proves that until the community of Bogor still considers this mall as its own pride. In addition, here in this location also often held some various kinds of events. However, there are many travelers who stop at Botany Square. Full Address of Botani Square is at Botani Square Street, Pajajaran, Tegallega, Central of Bogor, West Java 16127.
Cibinong City Mall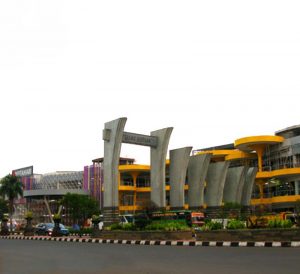 Looking for the  best shopping in Bogor? The next shopping center that located in the city of Bogor is Cibinong City Mall. This place is claimed to be the largest shopping center in Bogor area. The mall itself stands on a land with an area of ​​90,000 m². Cibinong City Mall presence in the Capital of Bogor area is makes this place so special.
This area itself is often used as an alternative path for those who come from Jakarta and want to visit bogor. So, no wonder, this place now becomes one of the tourist attractions nearby Jakarta. The location is very strategic and so easy to find. Cibinong City Mall itself was first opened in 2013 ago. This location immediately get a lot of considerable attention from the community of Bogor since the first time it's open. This is due to the uniqueness of the building, even a few people make this mall as a photo spot in Bogor.
It has a fairly complete facilities as an attraction in Bogoe. We can find much of outlets that sell a variety of goods, ranging from electronic goods even fashion. Beside that, this location is also known as a best family tour destination in Bogor. 
Lippo Plaza Bogor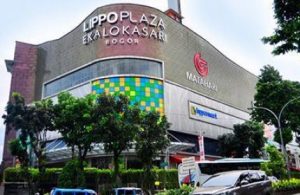 Another best malls in Bogor is Lippo Plaza Bogor. Please note that Lippo Plaza Bogor itself previously named by Ekalokasari Plaza or many people call it with 'elos'. This place itself was get quite bad reputation in the city of Bogor due for its service facilities provided. Perhaps, it's make so many people here prefer to visit other shopping centers in Bogor.
However, after experiencing some repairs and renovations, now this shopping center transformed into one of the cheap tourist centers in Jabodetabek that must be visited. This is because of more of its improvements that done here, so the facilities are very well maintained. The services provided by Lippo Plaza also very well, so the visitors who come to this location becomes more feel safe and comfortable.
For its own facilities, this place has more complete facilities after being renovated. We can find a variety of outlets that sell a variety of goods in this mall. In addition, more and more restaurants are popping up. The full address of this Lippo Plaza Bogor is Siliwangi Street No.123, Sukasari, East Bogor, Sukasari, Bogor Tim., Bogor City, West Java 16142. 
Bogor Trade Mall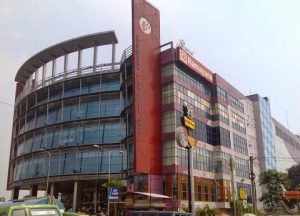 This shopping center is intended to serve the middle and lower society. This is indicated by the number of wholesalers that can be find in this location. Bogor Trade Mall itself in the beginning was Ramayana and Cinema that located in Bogor. However, in 2003 the place was repaired and rebuilt. After experiencing improvement and much development, then in 2005 this place is officially open to the public.
Bogor Trade Mall itself is one of the quite famous place in Bogor for its wholesalers who make the buyers feel more comfortable. The Bargain Hunter would prefer to visit the Bogor Trade Mall to get a cheaper item price compared to some other shopping malls. For those of you who want to try bargaining skill can visit this mall.
What makes the Bogor Trade Mall more special is the existence of a romantic dining place in Bogor that located on the top floor of the building. From that special spot, we can directly see the beauty of Mount Salak that's very famous.
That was some of the best malls in Bogor that you can visit on your vacation to Bogor. There are still some more malls you can visit, such as;
Lippo Plaza Botanical Gardens
Plaza Indah Bogor
Bogor Wholesale Market
Plaza Jambu Dua
Bellanova
Lottemart Whole Sale
BTW Mall
Giant Hypermarket
Yogya bogor Junction
Metropolitan Mall Cileungsi
Well, that was the complete list of the best malls in Bogor that worth to visit, as well as the best shopping in Bogor. You should visit the location to get a new atmosphere for your vacation in Bogor, so it will be more interesting. You may also gonna loved Things to Do in Sentul and other Things to Do in Bogor, Indonesia.
So, happy holiday and enjoy Indonesia in every beats!