West Java is one of the alternative tourist destination city in Indonesia. There are many interesting tourist destinations and visited by many tourists, both of foreign and local tourist. One of the worth visiting area is Cikampek, which is a subdistrict town located in Karawang regency, West Java province.
Cikampek is known as a trading and industrial center in Karawang regency. Most of its citizens work as traders, civil servants, private employees, and factory employees. Here's the review for the best things to do in Cikampek, West Java.
Situ Kamojing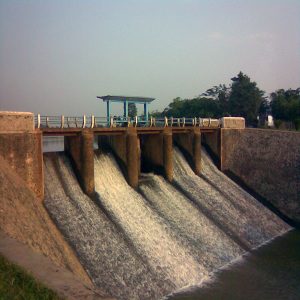 The first tourist spot in Cikampek is Kamojing. Situ Kamojing is an artificial lake that became one of the quite exotic tourist spot on the border between Karawang regency and Purwakarta Regency, precisely in Kamojing Village, Cikampek District, Karawang regency, West Java.
The 62 hectare lake with a depth of about 10 to 14 meters becomes a favorite places for people to relax, especially in the afternoon, the sunset panorama that seen from Kamojing become one of the fascinating attraction for visitors.
Basically, the main purpose of making the lake Kamojing is to accommodate rain water that can be used for irrigation networks of rice fields later. In the rainy season, the pool of water of Kamojing can spill over. At the times, it makes this place crowded by tourists, especially local residents of Cikampek district. And when the dry season comes, the water conditions in this artificial lake become receding, even the lake become dry, and the surrounding community use it as a land to plant.
This area is usually crowded on every weekend, especially among young people who want to enjoy a cheap natural charm for spend their weekend, for example by fishing or just sitting around. Visitors no need to worry about hungry cause in the area there are also some food vendors such as coconut ice, satay maranggi beef, and other snacks that will complement the pleasure of your relaxing time.
However, there is a myth that is still believed among the surrounding community about the existence of a crocodile that lived in this lake.
Forest Research Cikampek (Kebon Kembang)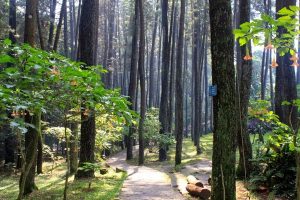 What's more things to do in Cikampek, West Java? Forest Research Cikampek or commonly known as Kebon Kembang is a protected forest that located in the Village Cikampek, precisely in the east district Cikampek Karawang regency, West Java. The attraction of this area is the coolness and freshness of the region.
Many local residents and outside residents who come from outside the region come to visit and enjoy the cool and fresh atmosphere in this forest, especially in weekends or holidays.
However, the existence of the Kebon Kembang as a protected forest is getting worse. From year to year this protected forest looks more and more dirty. This condition is due to the lack of awareness of the visitors as well as the food vendors who throw the garbage out of its own place. That is what makes the kebon kembang that located in District Cikampek looks shabby and unhealthy.
Therefore, it takes effort from Local Government to keep the function of the forest as the lungs of the city can be  running well. The government should handling the problem by appealing to the community, traders, and forest visitors to take care of the preservation and cleanliness of this protected forest, by not littering the forest.
Swimming Pool (Waterpark Playground)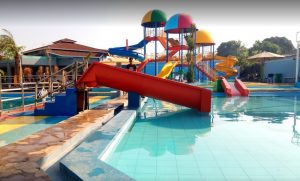 There is also a water play rides that are perfect for spending your family holidays in Cikampek City.
In this area, there is Kotabaru Waterpark which provides various rides of water games such as swimming pool, waterboom, and other water games. There is also waterboom Tirtasari that ready to provide entertainment for you as the visitor and your family.
Various kinds of water rides ranging from the lowest level to the ekstrem level is here to be find. Tourist attractions in this attraction destination of Cikampek is so perfect to be spend with family and friends.
You must also visit
Railway Locomotive Museum Cikampek Station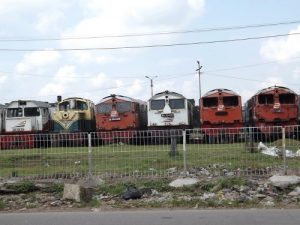 Railway Locomotive Museum Cikampek Station For those of you who intends to spend the holidays with a walk in the Cikampek area, do not forget to visit the train station in Cikampek, because now there is a locomotive museum located in that area of ​​the train station.
More than 10 unused locomotives are on display, so visitors who come to the station can look around and enjoy the feeling of inside old locomotives that are 20 to 50 years old on average.
The purpose of the station establishing this locomotive museum is to provide a knowledge to the public about locomotives and also about trains as well. Other unique museum in Indonesia that must be visited are Things To Do in Museum Puri Lukisan and Places to Visit in Jakarta
Cikampek Town Square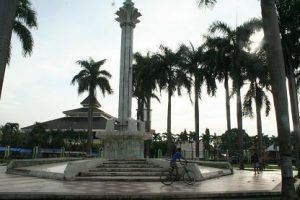 Not only the places above, in the District of Cikampek Karawang regency also there is a square that could be one of the alternative places that you must be visit if you are walking around in Cikampek. Every year, here in this square is always held some fair, namely Cikampek Fair and Ramadhan Fair.
In addition to Cikampek District Square, in this area there is also Kotabaru square in which there is a field and a circular path that is perfect for exercising. You must enjoy the the fresh air around this destination.
So for those of you who like to exercise, do not forget to take your time to do exercise in Cikampek Town Square, or just relax while watching them who are exercising in this place. 
Cikampek Shopping center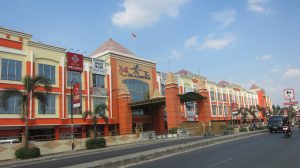 If you love shopping, do not forget to stop by at Cikampek Shopping Center. Here, there are many shopping centers for you with various types of products, both local and imported from outside the region, even from abroad. The shopping centers include:
Plaza Cikampek which is the oldest shopping center in the city, this place has been built since the 1980. It is located at the crossroads beside the Ahmad Yani Bridge.
Mall Cikampek which is the largest shopping center in Cikampek region. If you are visiting Dawuan, do not forget to stop at the Mall which is located right in front of the red light near the location of the Cikampek district office.
Yogya Cikampek Department Store
Cikampek Trade Center
Sudirman Center
In Addition for your review, other destination around Cikampek that must be visited are:
Deer Park PT. Kujang Fertilizer
Circuit Autocar Dawuan
Cikampek Town Square
Golf Park (Owned by PT Pupuk Kujang Cikampek)
Thus, there are many beautiful things to do in Cikampek, West Java. Unlike other areas in West Java that have many tourist attractions, but Cikampek area can be an alternative places that can be selected to spend your vacation time with family.
So, enjoy holiday in Indonesia in every beats.