Actually, Jakarta city is not only a good place for working. The payment of your work will greatly be appreciated here, especially because it's the capital city of the country where the economy of people is more increased than the other areas. The good revenue can lead to shopping, a massive scale of shopping. That's why, as you can see there are some malls or business places like factory outlets, restaurants, or cafes to meet the people's demand. They can also spend their money on an attraction, like best holidays near Jakarta.
As you can see in the previous articles, Jakarta city can be the best place for shopping some stuff like the daily needs, vehicles, and also the clothing. Previously we mentioned about the best places to buy Batik Dress, in where to buy batik dress in Jakarta. Now, we want to tell you about the best places to buy one feminine clothing called Kebaya. Kebaya is the female traditional clothing that until now still used on many occasions, for example, the students of the middle and high school who use it in the graduation ceremony. Because the numbers of a potential place to buy Kebaya is actually so many, we created the list of where to buy Kebaya in Jakarta that you can see below :
1 – Roemah Kebaya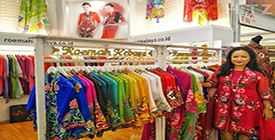 As the first one in where to buy Kebaya in Jakarta, we should meet you with this Roemah Kebaya. Just like the other Kebaya stores around Jakarta, this store is located in the area of Menteng, Jakarta. You can visit it between 9 am to 7 pm every single day. So you can pick your favorite Kebaya for basically as long as you want.
The Roemah Kebaya is more famous for its social media. You can see its interesting collections in some platform, like Instagram for example. You can also pick kinds of Kebaya such as Kebaya Encim, Kebaya Bolero, Kebaya Kutubaru, Kebaya Panjang, and also the other things like accessories or dress right on their website at roemahkebaya.co.id
Location: Kebon Melati, Menteng, Central Jakarta
2 – Anggun Busana Kebaya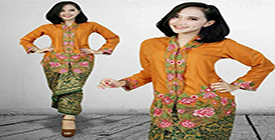 Aside from list of restaurants in Grand Indonesia, you can also find the other store that can sell you Kebaya in Thamrin City area. You can find one name Anggun Busana Kebaya. Just like many other stores, they also have an online store on some platforms. That's why it's very easy to find one of their products because their promotion is always effective.
You can find the products of Anggun Busana Kebaya in social media like Instagram and Facebook. For the marketplace, you can find them in Tokopedia and Lazada. Recently, they joined a special event in Bandung city called Festival Gelar Kain Nusantara on August ago. Maybe there's a chance that they will build their branches in that particular city.
Location: Thamrin City, Jakarta
3 – Kebaya Modern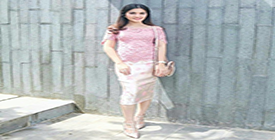 Jakarta is not the place to find daily needs like mentioned in the where to buy fresh pork in Jakarta. You can also buy some goods stuff like Batik or Kebaya in the street of K.H Mas Mansyur around Tanah Abang area, in a store called Kebaya Modern. Like its name, in this store, you can find the stylish and modern Kebaya which perfect for teenagers.
You can visit this store in the central Tanah Abang starting from 9 am to 6 pm every day. It's basically never closed, maybe on some occasions only like holidays or Eid Fitri. However, the store is owned by Azzurri. It's selling the Kebaya for all ages, even adults and children can buy their favorite Kebaya.
Location: K.H. Mas Mansyur number 38, Tanah Abang Jakarta
4 – BIN House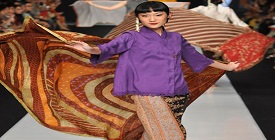 If you want to find a store that also included inside where to Buy Kebaya in Jakarta in some malls, you should visit one of the best ones in Plaza Indonesia, The BIN House. The BIN House was created by one passionate and talented designer, Obin or Josephine Komara. Even though she often call herself as a simple cloth vendor, she owns the business.
The showroom first opened back in 1986, by Obin herself in Menteng. The business than grow larger since then, spreading to several countries around the globe like Japan, Netherland, and Singapore. Now, it's a famous business that often visited by famous artists in the country. If you curious about it, you can also visit the Obin Galleries around the country and also the BIN House Fashion Week.
Location: Plaza Indonesia, third floor, Jakarta
5 – Ghea Panggabean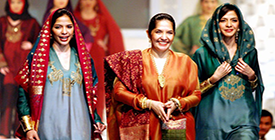 Aside from the best rooftop bars and sky lounges in Jakarta, you can also find the Ghea Panggabean store in Menteng, Jakarta. It's clearly one of the best stores around Jakarta, or even Indonesia. Ghea is Indonesia, but she was born back in Rotterdam in 1955. She's really in love with the traditional clothing motives.
It's the root of this business, built by purely passion and love. Now you can see the best products in both online and offline stores. Their products also promoted in the famous event such as Fashion week 2018 where Ghea Panggabean showed the clothing with the theme "Spirit of Tobabe appreciated which is really loved by so many people around the world.
Location: Subang street number 12, Menteng, Central Jakarta
6 – Bandar Kebaya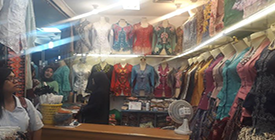 Where to Buy Kebaya in Jakarta but with the most affordable price possible? The Bandar Kebaya can be the best choice. In this store, you can find Kebaya with different motives and colors. The customers can even find the Kebaya for their kids. That's why the store is always loved by many people.
For a set of Kebaya, it's about Rp150.000,-. The customers can always bargain the price, so you can get much lower price if you meet the deal. Aside for buying the ready stock items, you can also order the custom one with specific color, motive, and also color. But of course the price will get more expensive than usual.
Location: Kebon Melati, Menteng, Central Jakarta
The six places above may not give you what you wanted. That's why we also prepared another list that filled with numbers of potential place as where to buy Kebaya in Jakarta. There are nine of them actually that you can directly see below:
1. Berkat Kebaya by Devina Shanti
2. Butik Kebaya Merlin
3. Butik Hana
4. Lace Butik
5. Zohra Sumantri Boutique
6. Klasika Kebaya
7. Finkana Kebaya
8. House of Kebaya
9. Faris Kebaya
So that's the topic about where to buy Kebaya in Jakarta. As one of many important clothing, this item is a should buy, especially for the females because they can use it basically on any occasion. If you want to find many variants without moving an inch from your house, you can also order it online. But there are always the flaws of it, like the items cannot be reviewed directly, the size can get messy, or the potential of sellers fraud.
BIN House at Fashion Week 2018