When it comes to Bali, all the pictures of the amazing tourist attractions will pop up inside your mind. Bali has some popular and well-known areas, such as Kuta, Nusa Dua, and Seminyak. Seminyak is located a little way along the coast from Kuta Beach.
However, it is indeed a welcome alternative to the crowded Kuta. There are also some pretty beaches and you will feel more space here. If you plan to visit Seminyak, put these things to do in Seminyak Bali on your list too!
Not only the beaches, Seminyak also provides some beach bars and cafes. You will surely never get hungry if you stay in Seminyak. Are you interested already to visit Seminyak, Bali? Then, let us give you some ideas on the 6 incredible tourist attractions you can explore in Seminyak, Bali.
As being stated before, Seminyak is popular for its beach bars and cafes. One of the famous beach clubs you can find is Potato Head. It is a premium venue in Seminyak and has a large infinity pool and beach front with lots of bean bags and sun loungers.
If you love to have a lazy day in Seminyak, then this beach club is perfect for you. Spend your day by renting one of the cabanas and sipping on cocktails along with the cuisine.
No wonder, Potato Beach Club is also listed as one of the best beach clubs in Bali for you to party!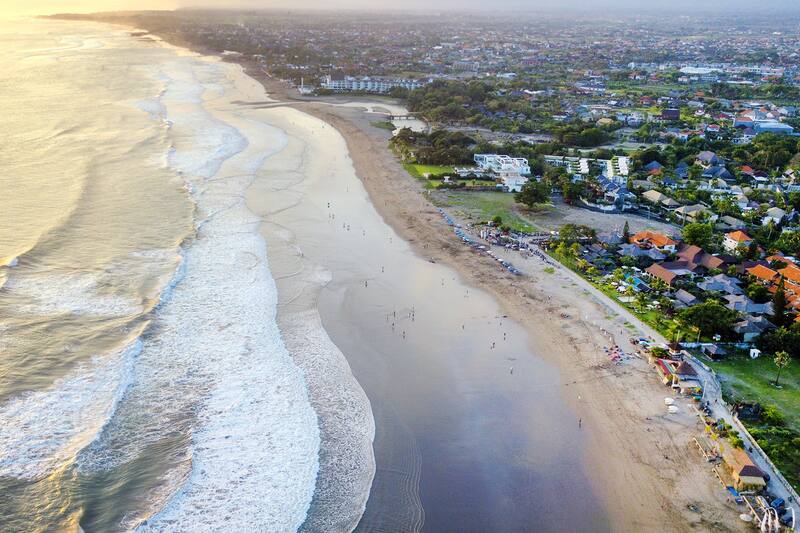 Visiting Bali isn't complete without visiting its beaches. Seminyak Beach is filled with beachside resorts, restaurants and pubs.
You can enjoy a lot of things in Seminyak Beach. Seminyak Beach is well-known for its golden sand and is less crowded than its cousin, Kuta, though both of them are equally popular.
If you enjoy surfing, then you can try surfing here. The waves are suitable for surfing and swimming as well.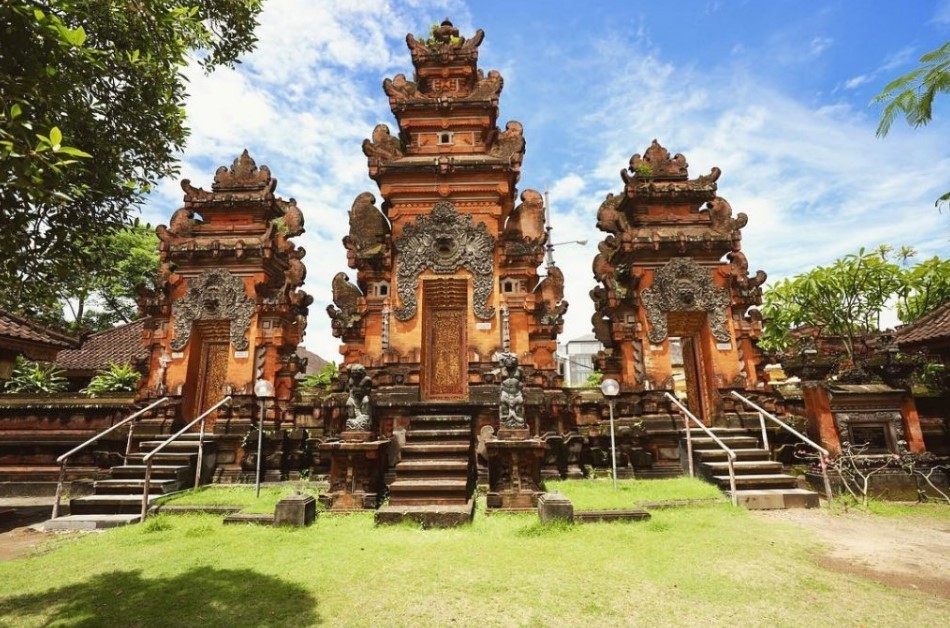 Bali is also known for its sacred temples. One of the temples located in Seminyak is Pura Petitenget. This temple is said to be the most tranquil temple as well as scenic part in Seminyak.
This temple is established over Jalan Petitenget and accessible from anywhere in the city. No wonder, it becomes one of the most frequented places to go in Seminyak.
If you plan to visit this temple, you can come during the religious festivals. During those time, the temple will be decked up in a thousand lights and lamps. It will surely magnificent!
Get the complete list of sacred temples to visit near Seminyak and be ready to explore them.
Are you craving for shopping? Traveling without shopping is not complete! Head to Jalan Laksmana and you will find almost everything you need, from small food stalls, handicrafts, jewelry to other things. You can also make gifts for your family or friends for you to remember the trip in Bali.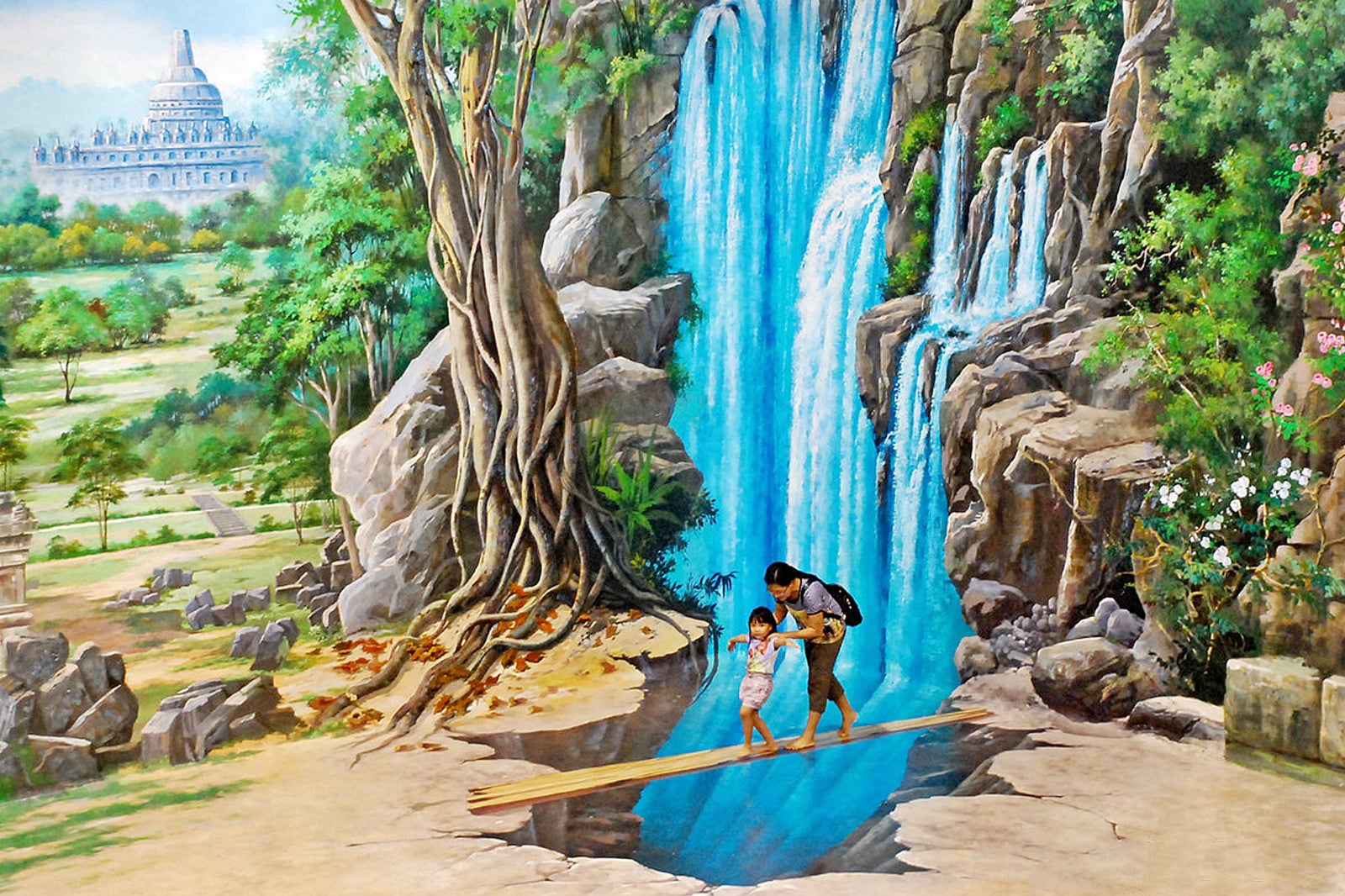 If you finish exploring the natural attractions in Seminyak, then you can visit this Bali Trick Art Museum. Experience taking pictures with many 3D paintings ranging from ancient Rome to dinosaurs to local Bali themes.
You will find around 80 life-size hyper-realistic paintings to pose. People of all ages are able to take pictures here.
Another beach to explore in Seminyak is Double Six Beach. This beach is perfect for you who love doing watersports but hate to be in a crowded beach. It is a peaceful beach so that you will be able to rejuvenate and bask under the sun.
Enjoy some fun activities, such as getting an authentic Balinese massage, surfing, snorkeling, swimming and even horse riding! If you love surfing and a beginner, make sure you check on these surfing spots in Bali for beginners.
If you wish to get some souvenirs for your friends and family, then you can go to Oberoi Flea Market. The location of this flea market is accessible for locals and tourists.
This flea market has everything starting from fashionable clothes, leather bags, shoes, fridge magnets, baskets, jewelry, hats, wallets, and much more at dirt cheap rates.
If you love art, then these art galleries in Bali will be perfect for you to spend your holiday. Get ready to be mesmerized by the beauty of the paintings.