Camping is one of the best ways to relieve stress, especially if you are living in the middle of the hustle and bustle of the city. You can enjoy the numerous eye-soothing natural spots, from green forests and gorgeous shorelines.
Bali is one of the island that is perfect for you to build your tent. Besides, there are also some other activities you can do in Bali. Read more about it in beaches in Karangasem, Bali and places to hike in Bali.
However, camping needs some preparation, such as the items to bring, the tent to build and some other stuffs. Try glamping or "glamorous camping"! You can enjoy some exclusive facilities, such as cozy beds, air conditioning, and even wi-fi service.
All of these facilities can be enjoyed while you are being close to nature. Do you want to have one? Then, check these 5 glamorous glamping spots in Bali for you nature lovers.
Bali is really famous for having stunning beaches. Glamping near the beach won't be a bad idea, will it? Bali Beach Glamping is located about 7 kilometers to the northwest of Tanah Lot. It is an upscale glamping spot located along the seaside.
From your own tent, you can enjoy the extraordinary views of the Indian Ocean. Hence, it is a perfect for you who enjoy lingering on a beautiful beach.
There are around 40 family and pet-friendly luxurious tents along the seaside. All of them are complete with air conditioning, comfortable beds, bathrooms and free WiFi service. Go outside your tent and enjoy chilling in the infinity swimming pool. There is a restaurant too which serves both local and international dishes.
Address: Jl. Pura Yeh Panes, Songan A, Kec. Kintamani, Kabupaten Bangli, Bali 80353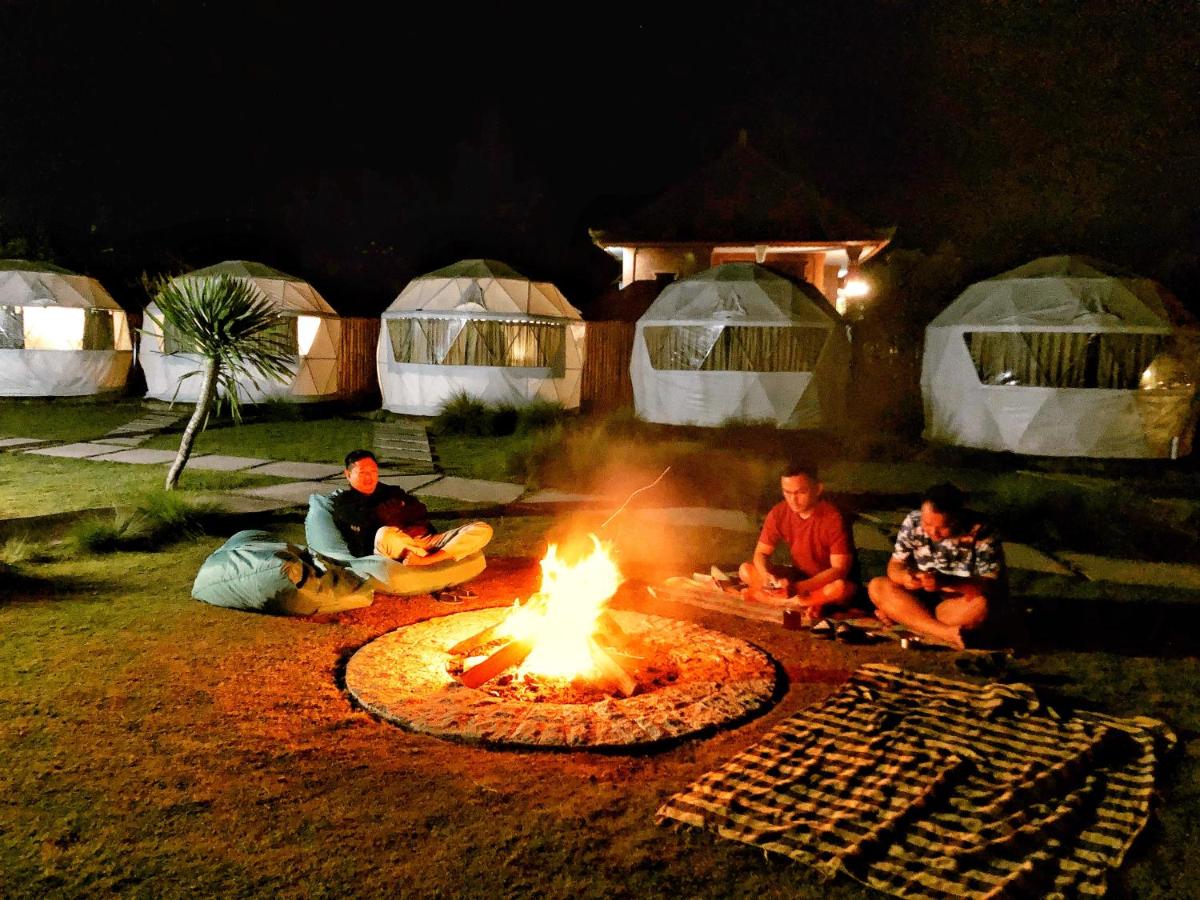 If you don't really enjoy the seaside vibes, then you can try the lakeside vibes. Igloo Glamping is the perfect place for you to enjoy the lakeside vibes. It is located right next to Lake Batur in Songan Village, Kintamani. This glamping spot features simple, small and cozy igloo-like tents.
Inside the tents, you will discover a huge comfortable floor bed and a small window along with the clear view of the lake. You can also enjoy the view of the stretching hills behind it.
Address: Jl. Pura Yeh Panes, Songan A, Kec. Kintamani, Kabupaten Bangli, Bali 80353
Don't feel like being comfortable with the lakeside and seaside vibes? Then, you can enjoy having a glampig experience in the middle of the jungle. Bali Jungle Camping is located in the middle of coffee plantations in Padangan, Central Bali. It serves you a beautiful view of natural plants and green surroundings.
There are 4 wooden houses and 4 Geo Dome tents which have doubled beds, ensuite bathrooms, private balcony and BBQ. If you love to stay in a cafe to fulfil your hunger, then you can visit a local cafe on sie. It provides all ingredients of organic fruits and vegetables from the property's garden.
Address: Jalan Kebon Padangan, 82163 Tabanan, Indonesia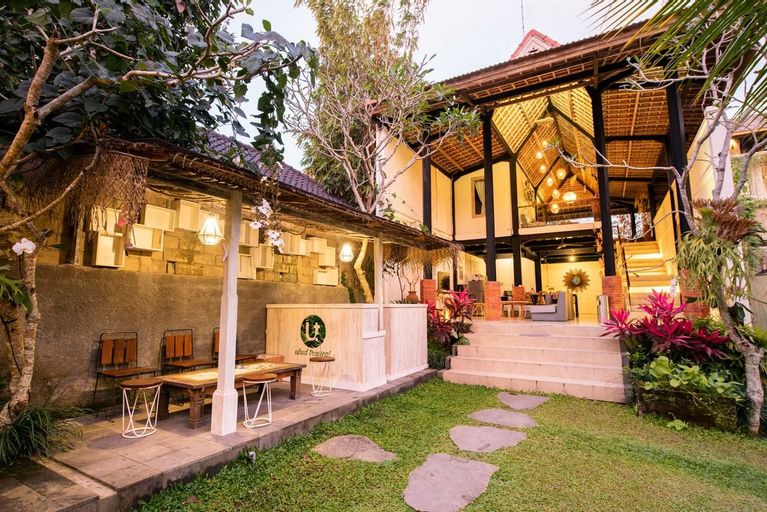 Ubud Tropical is another unique accommodation where you can blend yourself with the nature. It is located just 8 minutes from the Ubud Center and 10 minutes away from the sacred monkey forest. You don't have to be worried about the facilities.
The tents are equipped with full amenities such as queen-sized bed, air conditioner, LED TV, private bathroom, infinity swimming pool and personal terrace where you can enjoy the stunning view of Ubud rivers and nature.
If you with to stay here, don't forget to visit the monkey forest. While you're here, you can consider doing these things to do in Monkey Forest, Bali Indonesia.
Address: Jl. Raya Andong Petulu, Ubud, Gianyar, Petulu, Kecamatan Ubud, Denpasar, Bali 80571
If you wish to enjoy the great outdoors of the lush tropical forest along with luxury, then you should try Sebatu Sanctuary. If you have ever dreamt of being in the middle of grand jungle in Africa, then you don't have to go there as you can enjoy it here.
Staying in Sebatu Sanctuary will give you the total experience of "back to nature" without missing the experience of having luxuries in daily life. The bathrooms are located semi-outdoors with a bathtub.
Get ready to enjoy the romantic bathing experience under the stars. Regarding to the facilities, you can get air-conditioned tent, beds, refrigerator, TV, shower and even Wi-Fi.
Address: Sebatu, Kec. Tegallalang, Kabupaten Gianyar, Bali 80561
It is always good to be in the middle of the nature. There are some other things you can do in Bali, such as shopping, tasting its amazing local food and many more. If you're a food lover, then you should try these street food in Bali. If you love strolling around at night, then these nightlife attractions in Bali will be perfect for you!