Jakarta is full of amazing places, starting from the natural, historical and even the shopping spots. No wonder Jakarta, as the capital city of Indonesia, has been one of the great contributors to the tourism of our country.
You can get everything in Jakarta, including souvenirs and other personal shopping stuffs. You can also enjoy various some delicious food sold in street food stalls in Jakarta by checking in into these street food spots in Jakarta. They are cheap and delicious!
Shopping spots in Indonesia are not always malls. There are even some markets that are convenient for you to stroll around. Can't wait to see the complete list? Here they are: the 6 top shopping spots in Jakarta which are heaven for shopaholics!
Tanah Abang Textile Market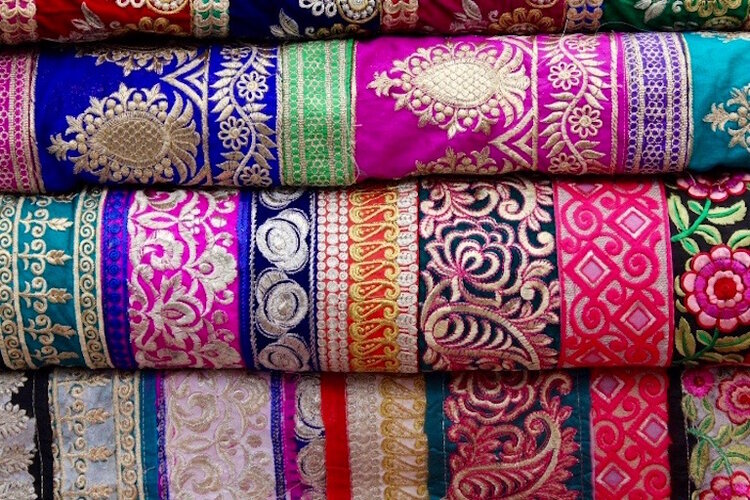 The first shopping item you can buy in Jakarta could be textile. Tanah Abang is very famous for its cheap price. Therefore, it is called a bargain hunting paradise. Thousands of local vendors selling various kinds of goods can be found here. You can find textile, clothing, shoes, accessories and many more.
Not only popular among people in Jakarta, Tanah Abang is also famous among tourists. Hence, it becomes one of the well-known tourist attractions in Jakarta. In addition, Tanah Abang is also considered to be the largest textile market in South East Asia.
If you're a Moslem, then Tanah Abang is also heaven for you. You can find plenty of Moslem wear here. That's why, Tanah Abang is really packed during Eid month.
If you plan to shop in Tanah Abang, you can also enjoy these things to do in Tanah Abang Jakarta. Go shopping and have fun at the same time!
Another top shopping spot in Jakarta you must visit is Mangga Dua Mall. Mangga Dua Mall is located in Mangga Dua, Central Jakarta. This mall is very huge as it consists of 6 shopping centers called Mangga Dua Mall, Harco Mas Mangga Dua, Mangga Dua WTC, ITC Mangga Dua, Dusit Mangga Dua and Pasar Pagi Mangga Dua (traditional market). Each of the center specializes particular product: electronics, furnishings, food stuff, fashion and accessories.
Besides shopping, there are also plenty food stalls on every floor in ITC Mangga Dua. You can enjoy favorite snacks, such as fried banana and sweet potato.
Mangga Dua is located near Ancol. You can visit DuFan after shopping by following these ways on how to get to Dunia Fantasi (Dufan) in Jakarta Pusat by bus or train.
Antique Market in Jalan Surabaya
Jalan Surabaya is a living testimony of how precious antiques are. Jalan Surabaya is located in the suburb of Menteng, Central Java. You can find some stalls selling some antiques, such as wooden puppets, porcelain, ceramics, and other souvenirs.
Be prepared to explore around if you're planning to visit Jalan Surabaya. The best time to visit this place is in the late evening or early in the morning so that you can escape the midday sun.
Being famous as Jakarta's Little India, this is one stop-shop for clothes, shoes, textiles, grooming products and some Indian snacks and spices. Pasar Baru has been one of the oldest shopping markets in Jakarta since 1820 and still retains a mix of Indonesian, Chinese, and Dutch.
You can find numerous stalls and restaurants lined across the street selling delicious dishes, such as fried rice, martabak and biryani to satisfy your hunger.
While enjoying the delicious dishes, you can also stroll around the nearby textile shops. They offer quality batik clothing with cheaper rate than the ones in the malls.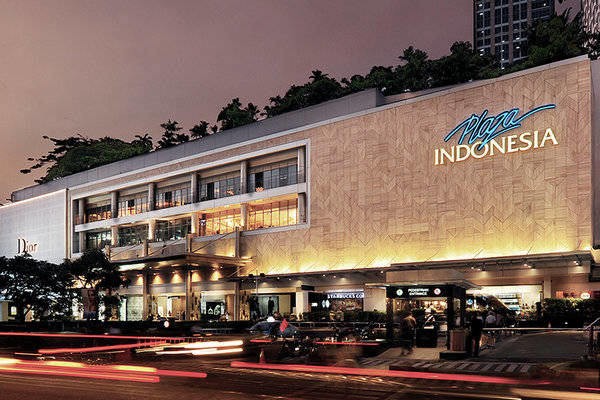 If you wish to buy luxury and branded items, then Plaza Indonesia will be a perfect place for you. Despite being the oldest shopping malls in Indonesia, this shopping mall provides what you need. Home furnishing, beauty products, fashion apparel, jewelry and even some Indonesian souvenirs.
You can also find some luxury brands, such as Burberry, Cartier, Lacroix and others. Don't forget to fulfill your hunger too by coming to the restaurants which serve delicious dishes such as Chandara for Thai food and Fatburger.
Situated in West Jakarta, Taman Anggrek Mall is the largest mall in Indonesia. If you translate it, it would be "Orchid Garden Mall". It is called that way because this mall was constructed on a real orchid garden. This mall also holds the largest indoor ice rink in Southeast Asia.
For shopping, there are hundreds of luxury and lifestyle brands such as Giordano, Guess, and Uniqlo. There's even IKEA, one of the largest home furnishing's retailer. You can shop some furniture and home accessories too.
Jakarta is not always about shopping. There are some other places you can explore. Find the ideas on exploring Jakarta by reading cultural attractions in Jakarta if you love studying cultures and museums in Jakarta if you're