Indonesia is known for having a diverse culture. The long history of Indonesia also one of the most exciting part of information to discover. You can find all of them in a museum because Indonesia has so many museums to explore.
Jakarta, as the capital city of Indonesia, has many museums with a diversity of information to explore. It is enjoyable places to visit in Jakarta. So here, lists of best 8 museums in Jakarta.
Museum Nasional Indonesia
Museum Nasional Indonesia or Museum Gajah is the first and largest museum in Southeast Asia. Located in Merdeka Barat 12, Central Jakarta. Museum Nasional Indonesia founded in 1778 and has about 141.899 collections.
The collections are ancient objects from across the archipelago, including statues, inscriptions, handicrafts, and any other ancient items. It opens every day except Monday and the holiday and the entrance ticket is Rp 10.000. If you want to go to there, make sure you know how to get to Museum Nasional in Jakarta Pusat by bus or train.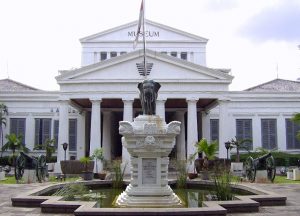 Museum Fatahillah located in Taman Fatahillah No.1, West Jakarta. Museum Fatahillah has an official name Museum Sejarah Jakarta. It functions as Batavia City Hall first, and in 1974 it is officially open as a museum. Museum Fatahillah collections come from a history of Jakarta, replicas of Tarumanegara and Padjajaran relics, inscriptions, and ceramics.
Besides that, there is also an ancient cannon from the colonial era. There is also an underground prison. Museum Fatahillah opens every day except Monday with entrance ticket Rp 5.000 for adults, Rp 3.00 for students, and Rp 2.000 for children.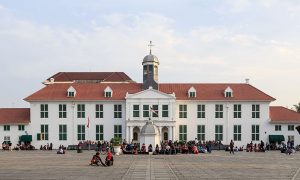 Museum Wayang located in Pintu Besar Utara No.27, West Jakarta. Museum Wayang builds in 1975 and functions as a church in the early days of its construction. After an earthquake, this building has reconstruction and change functions as a museum.
The collections from Museum Wayang consisting of shadow puppets, puppet shows, cardboard puppets, masks, puppets, and gamelan. Total of 4.000 wayangs displayed in Museum Wayang. The entrance ticket, you only need to pay Rp 5.000. You can use TransJakarta or Commuter Line and stop at Jakarta Kota Station / Stasiun Jakarta Kota.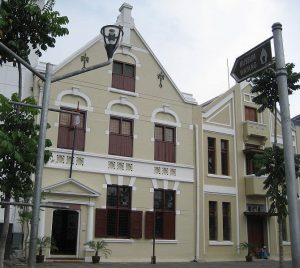 Museum Joang 45 located in Menteng Raya 31, Kebon Sirih, Central Jakarta. It is one of the exciting places you can visit in Central Jakarta. In Museum Joang 45, you can find the collections from Indonesian independence fighters, like photos, documents, paintings, and also Indonesia's first President and Vice President cars, REP 1 and REP 2.
There are also a library, children's room, and many events like exhibitions held regularly. Museum Joang 45 opens from 9 AM to 3 PM, the entrance ticket for an adult is Rp 5.000, student Rp 3.000, and children Rp 2.000.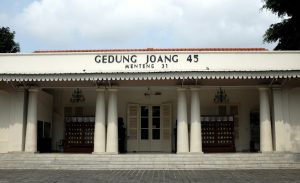 Museum Bahari located at Pasar Ikan Street No. 1, Sunda Kelapa, Penjaringan, North Jakarta. Museum Bahari builds as a warehouse in the colonial era and officially opens as a museum in 1977. Museum Bahari collections consist of traditional ship, VOC ship, and modern ship. You can find information about marine biota until the traditional song of Indonesia sailor.
This museum opens from Tuesday to Sunday from 9 AM to 3 PM. The entrance ticket for an adult is Rp 5.000, student Rp 3.000, and children Rp 2.000. You can use Transjakarta, choose the " History of Jakarta Explorer" route in corridor 12E. Or maybe you can check the best and worst things about public transportation in Jakarta.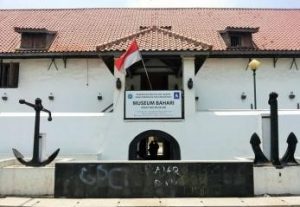 Museum Bank Indonesia located at Pintu Besar Utara Street No. 3, West Jakarta. This museum occupies a former the Indonesian Bank building until 2006 officially opens for a museum. Museum Bank Indonesia consists of the journey and the role of the Indonesian Bank.
There are also collections of ancient money. The entrance ticket for an adult is Rp 5.000 and free for students and children. Opens from Tuesday to Sunday.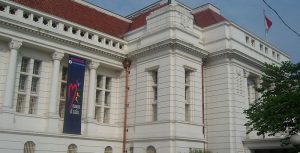 Museum Keramik located at Pos Kota Street No.2, West Jakarta. This museum built for High Court Council in Batavia and 1976 opens as a museum. This museum has a collection of artwork from Indonesian artists. The painting collection in this museum placed accordingly periodic time.
There is also a collection of ceramics and contemporary arts. The entrance ticket for an adult is Rp 5.000. It is also one of the aesthetics places in Jakarta for photo hunting.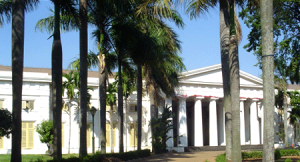 Museum Tekstil located at Aipda Ks. Tubun Raya Street No. 2-4, West Jakarta. This museum founded by the wife of the second president of Indonesia, Tien Soeharto. Museum Tekstil has a collection of all textiles, including Batik, from all around Indonesia. The entrance ticket for an adult is Rp 5.000 and opens from 9 AM to 3 PM.