During weekend, when you get free time of work, you surely want to spend your days off with your family. Looking for outdoor activities to do with your kids can be a bit challenging, but it does not mean it will be impossible. If you live in Jakarta, then you will find some interesting and family-friendly places both for you and your kids.
Your kids will be able to spend the day outdoors enjoying the quality time with your family. Here they are, the 5 fun outdoor activities for kids in Jakarta.
Swimming in Waterbom, PIK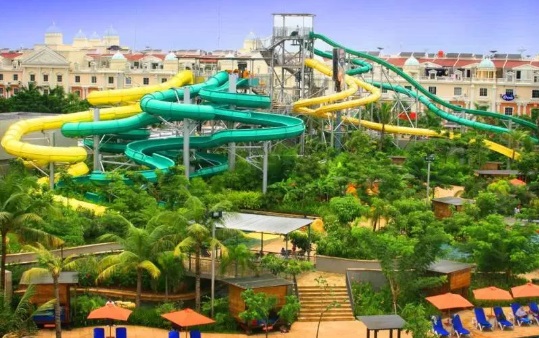 Water activities, such as swimming, will always be fun no matter how old you are. We live in a tropical country, so swimming can be very refreshing and fun! You can bring the whole family to Waterbom PIK, where you can spend the entire day swimming in its uniquely-shaped pools and going down all the majestic slides.
The main attraction in Waterbom PIK is the Aquatube. The Aquatube is made up of 3 slides: closed, half-open, and open. Those slides will make you feel as if you're on a rollercoaster. You can grab a tube or swim ring to go down the 14-meters high slide because it is around 118 meters long.
If your kids would like to try these slides, make sure there are at least 140 cm tall. Small kids are also allowed on the open slide, but with the presence of guardian.
Getting thrilled and fun in Dunia Fantasi, Ancol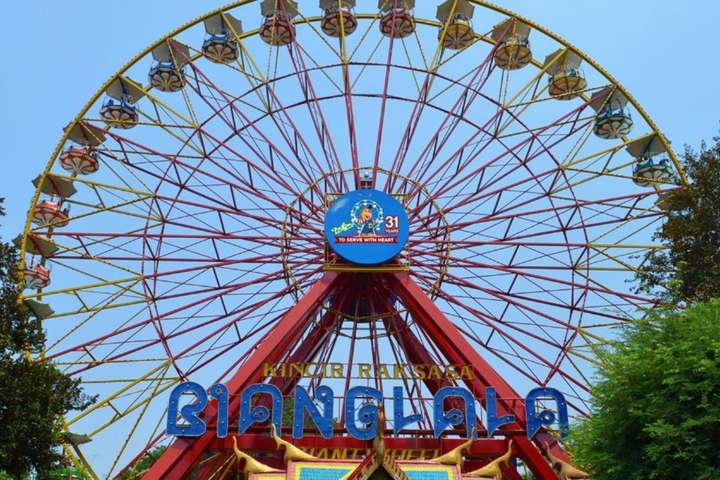 Dunia Fantasi, or known as Dufan, is the most famous theme park located in Jakarta. There are some attractions both for children and adrenaline junkies. Going to a theme park is the best choice to destress and bond with your family, including the kids. To visit this place, make sure you know how to get to Dunia Fantasi (Dufan) in Jakarta Pusat by Bus or Train.
There are some challenging rides you can enjoy with your kids, including Hysteria and Halilitar, the rollercoaster. If your kids don't feel like they want to have those thrilling rides, they can try Ontang Anting and Kolibri. Moreover, the theme park won't be complete without merry-go-round, and Dufan has one called Turangga Rangga.
One day spent in Dufan will worth your time for sure. Since it is outdoor, make sure to apply some sunblock and put on your hat to protect yourself from the sun. In case you're hungry, you can buy some food and beverages in the food stalls there.
Visiting some animals in Ragunan Zoo
Being one of the famous zoos in Indonesia, Ragunan Zoo is located in South Jakarta and recognized as the first zoo in Indonesia! This zoo has become a recommended tourist spot for both local and foreign tourists. Besides, it is also perfect for you and your kids to spend the quality time here. Both of you will enjoy the time!
Ragunan Zoo is about 140 hectares wide, and it stores numerous species of animals and their habitat. There are at least 295 species of animals and all of them are kept well.
Many types of animals are kept here, including mammals, birds, primates, reptiles, and many more. Your kids will also be able to enjoy some animal attractions as well, such as the snake dance.
Exploring Marina Jaya, Ancol
Besides Dufan, Ancol also has Marina Jaya, which is actually the port to reach Thousand Islands (Pulau Seribu). It also the center for marine sports and recreation.
If your kids love doing water sports, then you should bring them to Marina Jaya, Ancol. There are some yachts, motor, and sailboats. You and your kids can enjoy doing some marine recreation and sports, such as water cycles, canoes, sailboats, fishing, and many more.
Besides having fun, Ancol also serves as one of the educational tourist spots in Jakarta. Your kids will also be able to learn something!
If you don't feel like want to do those sports, then you just can enjoy your time at the beach. Your kids can build some sandcastles while you're laying down at the beach doing sunbathing. There are also some food stalls serving drinks and snacks. Some tents are also rented for you to rest.
Exploring Indonesia in Taman Mini Indonesia Indah
Who doesn't want to have fun and get some knowledge at the same time? By visiting and exploring TMII (Taman Mini Indonesia Indah), your kids will also be able to learn something, especially Indonesian cultures.
There are lots of mini buildings and replicas reside in this area, including the cultural, arts, traditional houses of each province, and many more! You can also try these extraordinary things to do in Taman Mini Jakarta.
There are also some rides in the recreational parks. You and your kids shouldn't miss visiting this place!