New Year's Eve comes but once a year, so everyone will surely want to make it worth. There are many ways of celebrating it. One of the ways of celebrating it is by choosing a perfect place.
Choosing the perfect place to share the moment with your loved and dearest ones once a year moment is a wonderful idea. You can try enlivening the New Year's Eve in the Mulia Hotel.
One of the best spots for spending New Year's Eve is Bali. Who doesn't know Bali? It is almost a perfect place to spend your holiday too! It has amazing beaches, incredible tourist attractions, and wonderful cultural attractions as well. These are the 7 best spots for spending New Year's Eve in Bali you can put in your list.
Bali Safari and Marine Park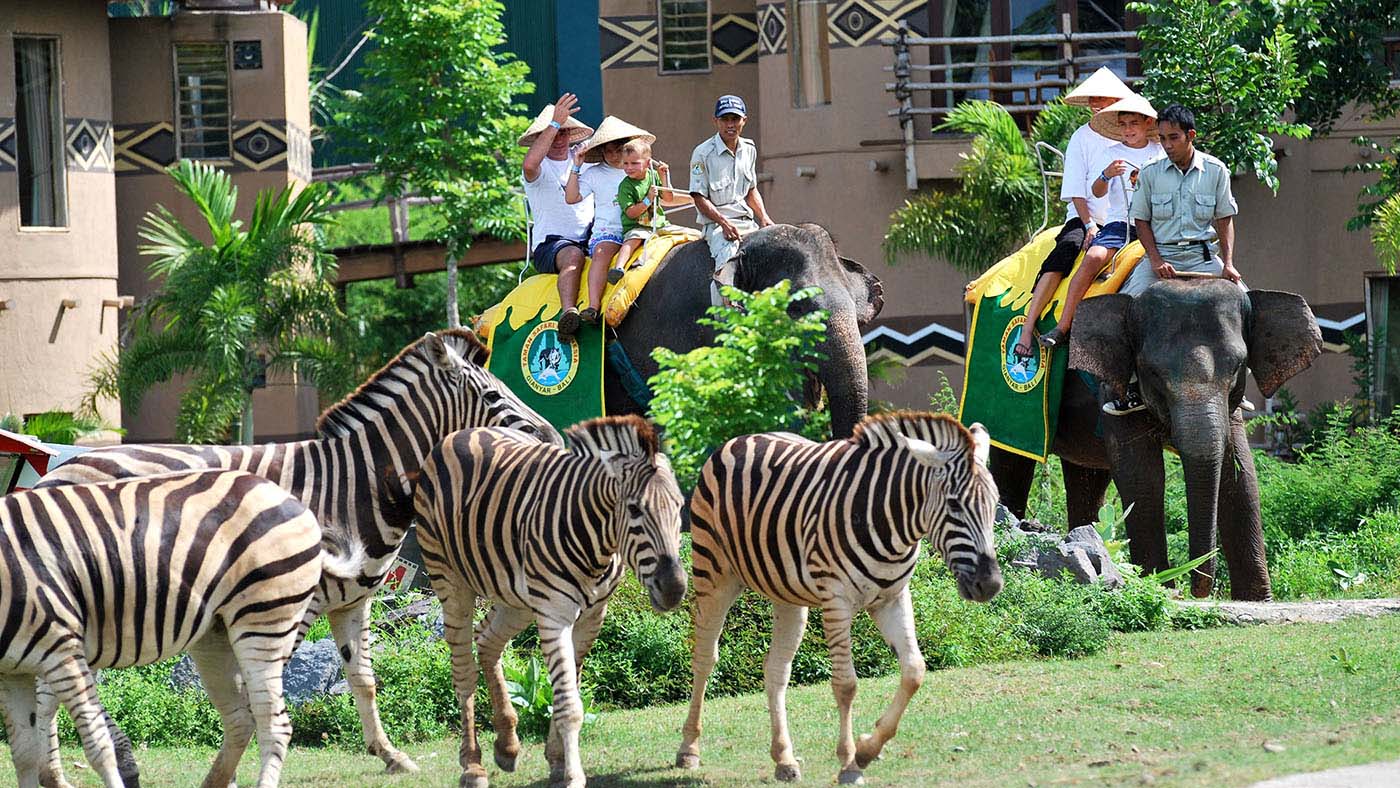 Do you want to spend New Year's Eve in a different way? Then, you can visit Bali Safari and Marine Park. Bali Safari is not just like other zoos in Indonesia. It has its own lodge that is located right near by the animals.
If you bring your children, then all of you can experience a real safari reel. It will surely be a fun place to celebrate New Year's Eve with the whole family. While you're here, you can spend your time doing these things to do in Bali Safari and Marine Park.
Potato Head Beach Club, Seminyak
Potato Head Beach Club is one of the best beach clubs in Bali you should visit. You will be able to enjoy the special New Year Eve party here.
You can feel the beats by both the local and international DJs all along the night with the sparkling fireworks at night. While listening to the beat of the music, you can enjoy the delish dinner menu as well.
Potato Head Beach Club is located in Seminyak area. Seminyak area is famous for having some amazing beach clubs.
Another spot in Seminyak for spending New Year's Eve in Bali is W Lounge and Woobar at W Retreat and Spa Bali. You can enjoy the party starting with exotic cocktails, incredible cuisine, and amazing live music here! Mark your calendar and reserve your seat before the tickets sold out.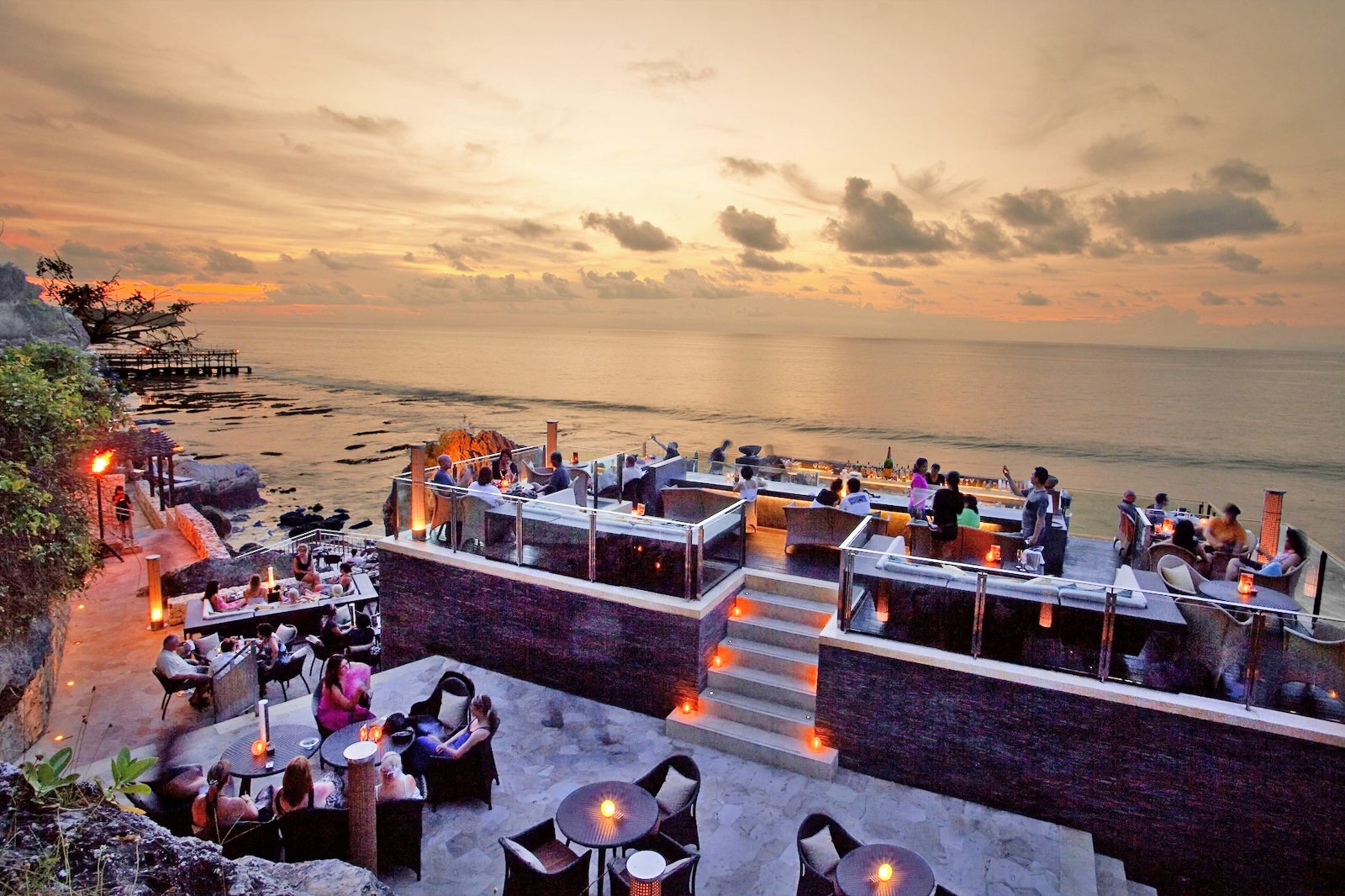 Let's move to Jimbaran area! There is Ayana Rock Bar which is famous for its natural beauty overlooking the ocean. No wonder, this bar is considered as one of the best places to spend the New Year's Eve too!
You can start celebrating New Year's Eve by enjoying the last sunset of the year, then you could see the whole town from this high place too. There are firework shows, live music performance by talented DJs, exquisite cocktails, and delicious cuisine here!
St. Regis Bali Resort, Nusa Dua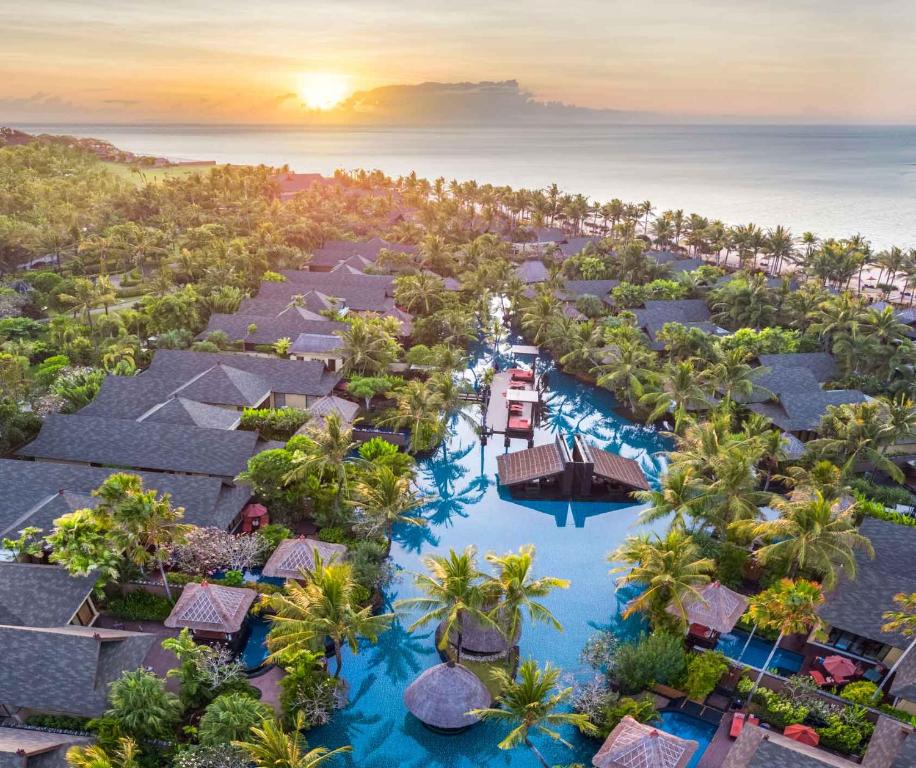 St. Regis Bali Resort Nusa Dua is considered as the most exquisite and luxurious resort you can find in Bali. Spending the last night of the year with a lovely dinner buffet in this place will surely be an unforgettable and amazing experience.
St. Regis Bali Resort offers three options for amazing buffet dinner: unforgettable dinner party at the Astor Ballroom, some amazing, tasty menus plus a thoughtful children's corner including festive clowns at Boneka, and the degustation dinner at Kayuputi with some exotic menu and live DJ performance.
All of these options are great and worth trying! Don't forget to enjoy the stunning firework show in Cloud Nine Terrace too!
While you're in Nusa Dua, make sure to consider these things to do in Nusa Dua for families and have them on your list!
Sheraton Bali Kuta Resort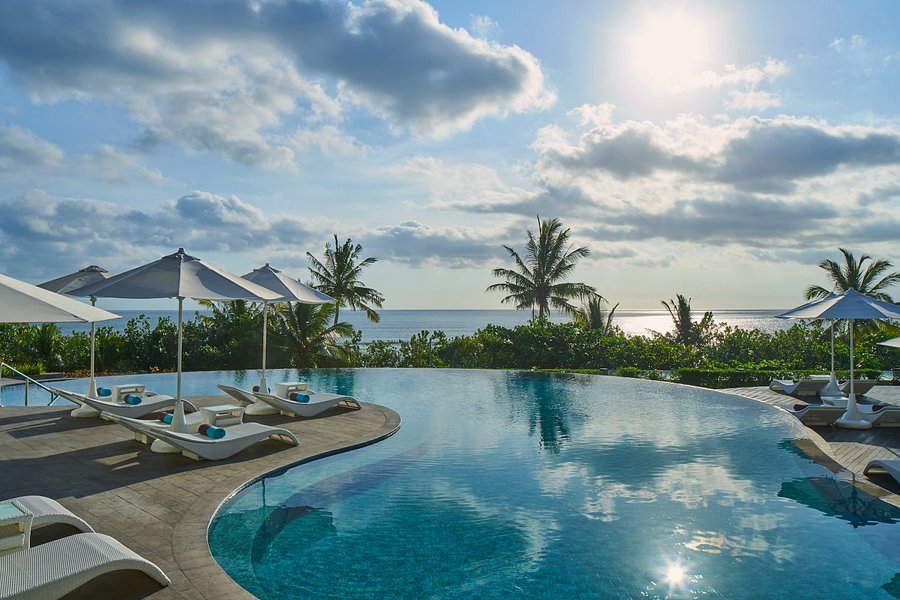 From year to year, Sheraton Bali Kuta Resort is always able to bring an incredibly magnificent New Year's Eve party.
This resort offers you to see the last sunset of the year at Bene's Rooftop and make it memorable with cocktails and delightful foods to the end of the year. You will be pampered by the ambience and outstanding view at Bene's Rooftop.
If you love party, then you should book these party hostels in Kuta Bali. They are recommended!
The New Year's Eve party will be held in Kuta Street, namely Kuta Street Party. Get ready to move your body along with the tunes from 3 DJs. Enjoy the cocktails, special menus of Tapas and snacks which are exclusively and specially made for this party.
Another amazing Bali beach club, Ku De Ta is also a perfect place for spending New Year's Eve in Bali. It will bring an unforgettable party as it is always done from year to year.
Dress yourself in Bali Tropicana wear for the Disco Flamingo party here! Spend the night by dancing, drinking up, and getting yourself away to the next year. The music performance will be performed by the international DJs.