Do you wish to have your holiday with your whole family including the kids? Then, you should find some tourist spots where you can let your children have fun and learn at the same time.
Don't worry, there are some tourist spots which are educational as well, so your children will also gain knowledge while they have fun. You can also experience these things to do in Bandung with toddlers. They will surely enjoy their holiday!
Jakarta, as the capital city of Indonesia, has lots of amazing and interesting tourist spots, including the educational spots. Just check these cultural attractions in Jakarta and memorable historical places in Jakarta.
If you wish to visit Jakarta or travel around Jakarta and want to find some educational tourist spots, then you should continue reading this.
This article will give you the ideas of the 4 fun and educational tourist spots in Jakarta where your children can learn and have fun. Check them out!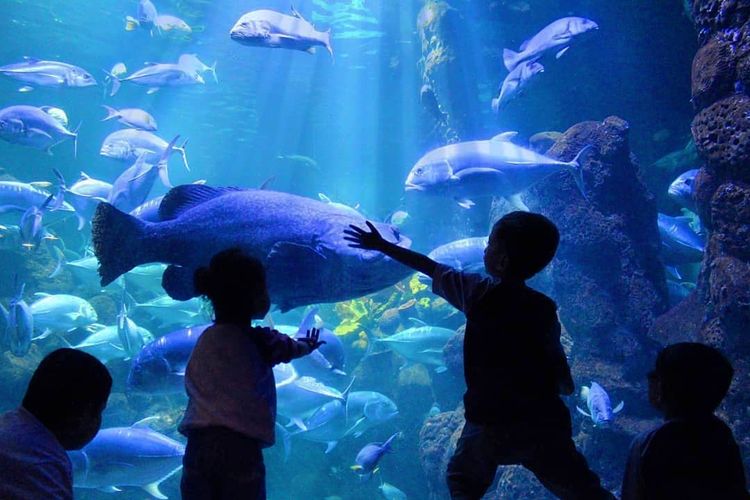 If your kids love to enjoy the underwater life, then you can take them to Sea World Ancol. Sea World Ancol has 9 freshwater aquariums, 19 sea water aquariums, and 4 open ponds with more than 7,300 marine species. Isn't that cool? While you're in Ancol, make sure to put these things to do in Ancol, Jakarta beaches. You can enjoy the whole day in Ancol!
Bring your kids here so that they can see and get more knowledge about stingrays, starfishes and other species of sea creatures.
One interesting thing you and your kids can experience here is you can get direct interaction with the marine animals. Just go to the Touch Pool and watch the Feeding Show. Your kids will surely enjoy the trip!
The entrance fee to Sea World Ancol ranges from IDR 130,000 to IDR 180,000 depending on the packages you choose.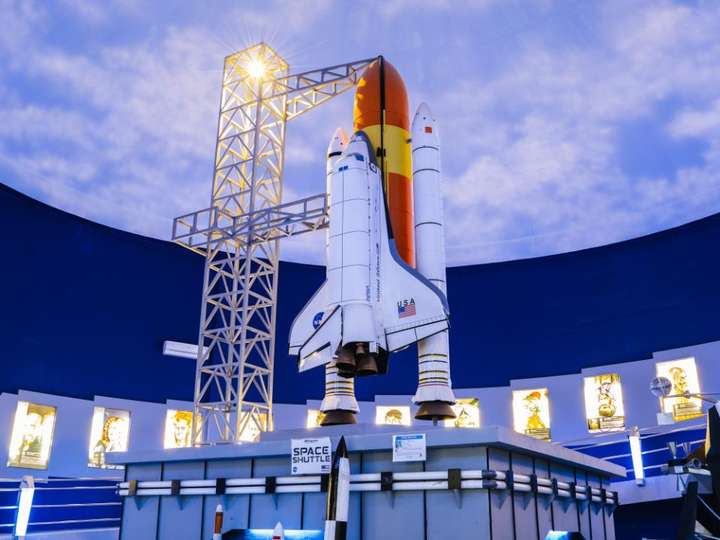 Taman Mini Indonesia is also known as one of the most famous educational spots in Jakarta. It is listed as one of the observatories in Indonesia too! It has some interesting spots, one of which is Skyworld Indonesia.
Skyworld Taman Mini Indonesia Indah presents space-themed recreation education facilities. These facilities are not only suitable for your kids, but for the whole members of the family.
You can learn more about astronomical objects inside the Planetarium and Exhibition Room. You can also watch a movie with special effects in the 5D cinema. If you want to have some more challenging activities, you can also play laser tag game.
Don't forget to capture your moment here wearing a space suit that is provided there. So, get yourself and your kids ready to explore the space!
The entrance fee to Skyworld Indonesia is around from IDR 68,000.
If your kids want to have an experience of some professions, such as doctor, police officers or secret agents, then you can bring them to Kidzania Jakarta. Located inside Pacific Place Mall, Kidzania is basically a little town designed for kids from 4 to 16 years old which has its own facilities. There are buildings, streets and transportations there.
In Kidzania, your kids can try many occupations or professions they aspire to be when they grow up. They can be doctors in the hospital, police officers, firefighters and even models.
Interestingly, after they finish their work, they will get paid with Kidzos, the currency used in Kidzania.
The entrance fee to Kidzania ranges from IDR 160,000, including all the activities inside, security bracelet, boarding pass and a cheque worth 50 Kidsoz. There are also some terms and conditions you have to follow.
Kids under 8 years old should be accompanied by adult, while the kids above 8 years old without adult companion should bring GSM mobile phone and cash money.
Ocean Dream Samudra Ancol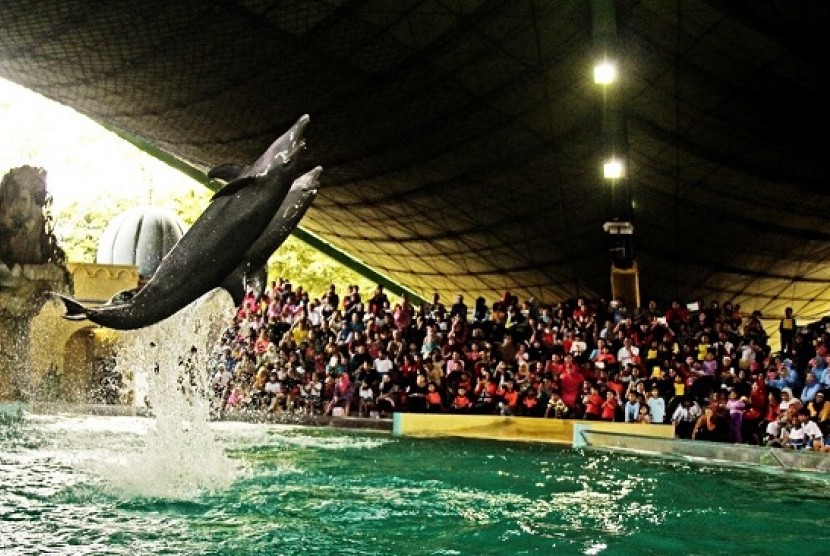 Ancol has some educational tourist spots suitable for you and your kids. Besides Sea World, Ancol also has Ocean Dream Samudra Ancol. This is an aquatic-themed park located in Taman Impian Jaya Ancol.
You and your kids can see and learn more about sea animals, such as dolphins and sea lions. If your kids have never seen them once, then this is going to be a great experience for them.
Besides that, your kids will also be able to enjoy some performances and shows, such as the educational films with 4D effects, water stuntman show and underwater show featuring mermaids! This place is not going to be fun for your kids only, but also for everyone!