Pemuteran, which is located in the northwestern part of Bali, is a tourist attraction that grows rapidly. This small town has beautiful nature, traditional fishing village lifestyle, beautiful temples and the largest artificial Biorock reef project in the world. You can easily find resorts and diving shops along the main road and the beaches.
It's relatively easy to go to Pemuteran. From Ngurah Rai International Airport you just need to head to the north through Singaraja-Gilimanuk road, about 4 hours away by car. To get around Pemuteran you can rent a car or motorbike. As always, be smart at bargaining. They tend to charge high price for tourists.
Pemuteran is known for its Biorock reef project situated right on the main beach. The local community also supports wholeheartedly the marine conservation. The friendly atmosphere will make you feel adventurous in Pemuteran. Wear your sunglasses, apply sunblock and cheer up! Let's find out the top things to do in Pemuteran Bali Indonesia…
1. Diving in Menjangan Island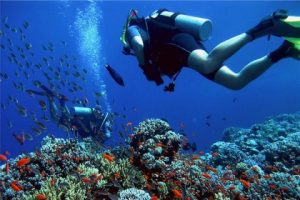 Menjangan Island is located not far from Pemuteran, only about 8 km. The island, which is inhabited by menjangan (deer), is part of West Bali National Park. The bays of Menjangan Island is one of the best diving spots in Bali.
Menjangan Island has a wealth of diverse marine biota and coral reef that are well preserved. To enjoy the underwater beauty of Menjangan Island you can take a tour organized by local diving shops. Or you can joint with your friends to rent a boat to Menjangan Island.
How to Get There
To get to Menjangan Island you can depart from Lalang Port in Sumberklampok Village or Banyuwedang Port in Pejarakan Village. The admission can be purchased at the port, which is Rp 400,000 for foreign tourists and Rp 20,000 for local tourists. Diving spots in Menjangan Island are as beautiful as diving spots in Bunaken Island.
2. Diving and Snorkeling in Pemuteran Bay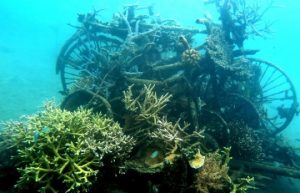 Pemuteran Bay was once damaged by fishing with bombs and cyanide. In the 1990s the rehabilitation of the reefs was begun. The Karang Lestari Foundation teamed with American scientist, Prof. Thomas J. Gureau, and German scientist, Wolf Hibertz, to restore the underwater beauty with Biorock technology.
Today the coral reefs look so beautiful and are adorned with colorful fish. The sea water is clear, so the sunlight can penetrate to the bottom of the sea. There are more than 30 dive sites here. The most popular is the Underwater Temple Garden, which is considered to have a magical feel.
How to Get There
There are plenty of dive shops that offer diving tours in Pemuteran Bay. The price starts from Rp 400,000.
3. Visiting Pemuteran Beach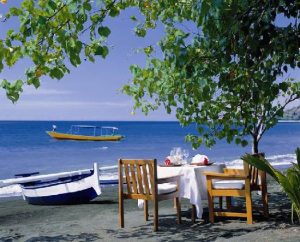 Pemuteran Beach is known for its slope and quiet atmosphere. The beach has gray-brown sand and jutted into the mainland like a bay. The length of the beach itself reaches 6 km and has a hillside background overgrown with coconut trees.
You can walk for a stroll along the beach while looking at life in the fishing village or see the making of traditional boats. Sitting back and enjoying coconut ice is certainly a great way to spend time here. Pemuteran Beach is also often used by local people to meditate. When dusk is up, you should not miss the beauty of sunset here.
How to Get There
Pemuteran Beach is located in Pemuteran Village, Gerokgak, Buleleng Regency. It's free entry. Anyway Pemuteran Beach may rival top beaches in Kuta.
4. Watching the Making of Pearl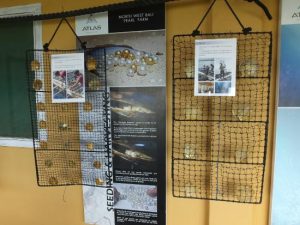 It's a must do while you are in Pemuteran. Maybe you did not suspect that the pearls you saw in the jewelry store could be from Pemuteran. At Atlas Pearl Farm you will get full explanation about how pearls are made and the pearl industry. A member of staff will take you around to see the atmosphere at oyster farm and even show you how oysters are inseminated.
You can have a look at the jewelery and pearls at the end. Do not worry, they will not pressure you to buy. It's pearl anyway, not typical Balinese souvenirs. It's good to visit this oyster farm with children. It definitely will add insights for them.
How to Get There
Atlas Pearl Farm is located in Penyabangan Village, Gerokgak, Buleleng Regency. It's free entry.
5. Participating in Turtle Project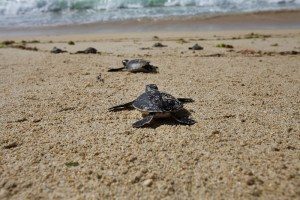 A visit to the Turtle Project at Reef Seen Divers' Resort is essential to support turtle conservation. The project is well run and provides education to local communities. They buy turtle eggs, hatch them and then ask tourists to sponsor the release of hatchlings. With a little fee, you can join the release of hatchlings to the sea.
Feeding time is the most fun time, usually in the afternoon. Children can also feed these cute young turtles. It is good to seed the love of turtles since childhood.
How to Get There
Reef Seen Divers' Resort is located in Pemuteran Village, Gerokgak, Buleleng Regency. By making a donation of Rp100,000 or more, you can release one of the hatchlings into the sea. Besides Pemuteran, Tanjung Benoa also has turtle hatchery. Take the time to visit Tanjung Benoa. You will find lots of things to do in Tanjung Benoa.
6. Visiting Pulaki Temple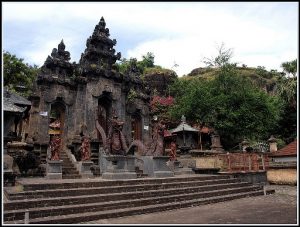 Bali is the island of a thousand temples. Therefore wherever you go you will find the temple. Here in Pemuteran you can also see the beautiful temples. Pulaki Temple is one of the six most sacred temples in Bali. The unique of the temple is the existence of monkeys who roam free around the temple. Local people believe the monkeys protect the temple from evil influences even though these monkeys often steal the fruit of the sacrifices.
Pulaki Temple has breathtaking view. Rocky hills and green forest are the background while the vast blue ocean stretches before the temple. The black sandy beach that becomes the front yard of the Pulaki Temple makes the atmosphere even more amazing.
How to Get There
Pulaki Temple is located at Seririt-Gilimanuk Road, Banyupoh, Gerokgak, Buleleng Regency. The other famous temple is Uluwatu Temple. You should go there. You will see there are plenty of things to do in Uluwatu.
7. Visiting Pabean Temple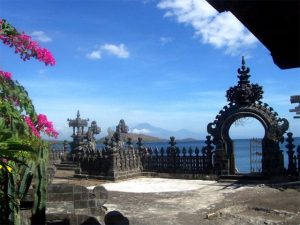 Pabean Temple is located adjacent to Pulaki Temple. The temple has an architecture that is a combination of the influence of Islam, Buddhism and Hinduism. It's because this area was once a shelter for international traders.
To go to Pabean Temple you have to walk a climbing path. But all your sacrifice will be paid when you arrive at the temple. You will have the privilege to see the beautiful scenery of Pemuteran Village that lays along the beach.
How to Get There
Pabean Temple is located at Seririt-Gilimanuk Road, Banyupoh, Gerokgak, Buleleng Regency.
More top things to do in Pemuteran Bali
8. Visiting Melanting Temple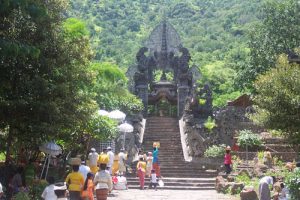 Melanting Temple is also located adjacent to Pulaki Temple. To get to Melanting Temple you have to walk through the forest and the houses of the people. The stairs with the enchanting dragon carvings will welcome you upon arriving at this temple.
Melanting Temple has an important position in the Balinese community especially for traders. Therefore Melanting Temple is usually set up in every market. Traders will pray for peace and prosperity so they can have a profitable trading.
How to Get There
Melanting Temple is located at Seririt-Gilimanuk Road, Banyupoh, Gerokgak, Buleleng Regency.
9. Visiting West Bali National Park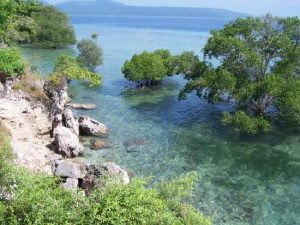 West Bali National Park is a large expanse of park that is managed by the government. The total area of the park is 19,002 hectares, of which almost 80% is inland and the rest is waters. The park has a variety of flora and fauna and serves as a place of research, protection and preservation.
For nature photographers, West Bali National Park is the perfect place to satisfy their hobby. Bird enthusiasts can also witness directly the rare birds in this place. However, since West Bali National Park is under the government, you should get permission from the local supervisor to enter the park.
How to Get There
West Bali National Park is about 40 minutes away by car from Pemuteran Village. The admission is Rp 400,000 for foreign tourists. Each activity incurs a separate fee per person (maximum 50,000 rupiah), and then a guide fee per group (starts from Rp 350,000). West Bali National Park is also near Singaraja. Make the time to visit Singaraja. There are lots of things to do in Singaraja.
10. Soaking in Banyuwedang Hot Spring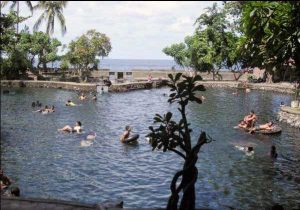 Banyuwedang hot springs has temperatures around 40 degrees Celsius and high sulfur content. Local people believe soaking in the hot springs can cure various skin diseases. Uniquely the hot springs come from the beach through geothermal heating.
Banyuwedang hot springs has beautiful scenery because it is located on the edge of the sea and surrounded by mangrove forest. It also has been equipped with a number of facilities, such as parking lot, food stalls and toilets. In addition to public pools, private pools are also available so you can soak in more privacy.
How to Get There
Banyuwedang Hot Spring is located in Pejarakan Village, Gerokgak, Buleleng Regency
Well guys, now you know the top things to do in Pemuteran Bali. This small town in North Bali is not inferior to the famous Kuta in South Bali. Let's visit Pemuteran Bali Indonesia.