You must have known that Indonesia is a country rich with biodiversity. Indonesia's biodiversity is especially astonishing for the marine life in its seas. Strategically located between 2 oceans, the Indian Ocean to the west and south and the Southern Pacific Ocean to the west making Indonesia is a center of tidal activity. This, in turn, brings many nutrients from deep sea to the Indonesian waters.
As a result, the seas in Indonesian waters are inhabited by various kinds of sea creatures, great and small. Indonesia is named as one of the coral triangles. It is estimated that 70% of the coral species in the world can be found in Indonesia, making the archipelago nation a heaven for divers, novice, and professionals alike.
Bunaken Island Indonesia is the name of an island with a land area of 8 square kilometers. This island is located in the Bay of Manado, at the Indonesian province of North Sulawesi. Administratively, this island is part of Manado, the provincial capital city of Nort Sulawesi province.
The island can be reached by about 30 minutes ride on speed boat from Manado city harbor. Around the island of Bunaken you can find the Bunaken National Marine Park. This marine park is internationally renowned for having one of the highest marine life biodiversity in the world.
Bunaken National Park was established in 1991 with 97% of the national park is sea habitat while the rest of it is 3% land area are made up of the 5 islands mentioned above. Bunaken Marine Park has 20 diving spots with varying depths of up to 1,344 meters. Among these 20 diving spots, 12 of them are located on the island of Bunaken. These are the dive spots which are frequented by diving enthusiasts who wants to enjoy the underwater beauty of Indonesia.
The majority of these 12 diving spots can be found stretched along the south-east to northeastern part of Bunaken Island. Here you will also find the underwater great walls or also known as hanging walls. These are giant sized vertical walls which slightly curved upward. This wall is formed by hard corals and also serves a feeding ground for fish that inhabit the area around Bunaken Island.
Bunaken National Marine Park is located close to the center of what is called the Coral Triangle and is a habitat for 390 species of corals as well as various kind of fish, mollusks, reptiles and sea mammals. This marine park is a representation of Indonesia marine ecosystem which consisted of seagrass beds, coral reefs, and beach ecosystems. So, if you are diving in Indonesia, Bunaken Island North Sulawesi is your number one option.
You may also search:
[accordion]
[toggle title="1. Lekuan 1 Bunaken Island " state="opened"]
In this spot, you will see a long reef that is covered with beautiful corals. The length of the reef makes it seems impossible to see the whole reef in a single dive. Here you will see larger marine creatures such as black tipped sharks, sea turtles as well as trevallies and Napoleon wrasse. The reef begins at a sandy slope that slowly descends to the wall of the reef. Lekuan 1 is also a habitat for Bannerfish and Pyramid Butterflyfish. Sometimes you can even see smaller white tipped sharks sleeping in the crevices. Visibility here is good with a range of up to 40 meters most of the time.
[/toggle]
[toggle title="2. Lekuan 2 Bunaken Island"]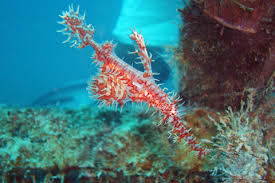 This is a vertical wall that is another prong in the long reef adjacent to Bunaken Indonesia Island. In here you will see hard corals and soft corals of various species that adorned the reef surface. The dense coral coverage of the reef makes it become a habitat for a wide variety of other marine life. This is a place to see Napoleon Wrasse and the Green Sea Turtles as well as Purple Dart and Sailfin Gobies. Here in Lekuan 2, you will also see great overhangs and small caves on the reef. Some of the small caves are completely covered by soft corals, making it an astonishing site.
[/toggle]
[toggle title="3. Lekuan 3 Bunaken Island"]
This is yet another prong of the reef wall in the Lekuan area. This site starts with a sandy slope where you will also see underwater summits that descended to the wall. The wall drops to the depth of about 200 meters. Here you will see big schools of Barracudas and Jacks. There are also many smaller marine creatures like cleaner shrimps, Nudibranchs, and Flatworms, as well as plenty of colorful fish. The Gorgonian corals and big sponges live on the wall and decorated it in an amazing way.
[/toggle]
[toggle title="4. Celah-Celah Diving Bunaken Island"]
In Indonesian, the word means many cracks. This diving spot is true to its name. Here you will see a big wall of a reef with large cracks all over. This site offers a great view, especially when the sunlight penetrates the cracks on the wall and lightens the blue water here. Here you will have a feeling of being on the moon.
[/toggle]
[toggle title="5. Mandolin"]
The name of this dive site derived from the traditional string musical instrument of North Sulawesi. It was named so due to its shape from a top down view along with the many strings of corals that live in this dive spot. Mandolin is a habitat for wide arrays of fish like fusiliers, surgeonfish, unicorn fish, bump head parrotfish and bannerfish. It also hosts schools of reef fish, angelfish, and gobies besides barracudas as well as many kinds of sea fans with plenty of colors. Black tipped reef sharks also live in the deeper parts of this dive spot.
[/toggle]
[toggle title="6. North Bunaken"]
During the typhoon season, Bunaken's weather can be rough. However, Bunaken Timur dive site is well protected and never being hit by the big thunderstorms. Due to this condition, it allows many species of soft corals and hard corals to grow and thrive all around the area. Bunaken Timur diving spot has the highest coral biodiversity in the Bunaken Marine Park. It is an amazing site for snorkeling. You may also spot sea turtles and eagle rays here if you are lucky.
[/toggle]
[toggle title="7. Depan Kampung Bunaken Island "]
The name of this site means in front of the village in Indonesian. It literally is located right in front of Bunaken village. The location make the currents in this diving spot quite strong almost all the time, making it an interesting place to do a drift dive and see a lot of areas. The residents in this area include some large sea turtles. This diving site has a wall that is adorned with hard corals and soft corals, as well as overhangs and crevices.
In the crevices, you can find some smaller critters. The fish in this dive spot include schools of Jacks and barracudas that swim around as well as bump head parrotfish and napoleon wrasse. You can also see dogtooth tunas swimming along the reef. The top of the reef provides a suitable place to serve as safety stop with a depth of 4-5 meters. This is the best of Bunaken Indonesia diving spot.
[/toggle]
[toggle title="8. Aluang Banua Indonesia"]
In this dive site, you can observe many macro marine creatures. Here you will have to pay close attention as many of the creatures have very good camouflages. Be on the lookout for leaf fish and ghost pipefish. This dive spot also has a reef wall that sports many beautiful caves which interiors are decorated by soft corals of various species and colors. These caves sometimes are used by white-tipped reef sharks as the sleeping place. You can also spot sea turtles and eagle rays here. 
[/toggle]
[toggle title="9. Fukui Point"]
This diving spot is named after a Japanese dive instructor who first described this site in 1980's. Fukui point can be found at the southwest side of Bunaken indonesia. The dive in this site begins with sandy slopes that lead to patches of hard corals and soft corals. Here you will not find a reef wall at all. The depth of this dive site is only around 16 meters, making it a suitable place for beginner divers. You will also see 3 giant clams that are placed in a row and always surrounded by big groups of butterflyfish that are very friendly and will come to greet you as you approach them.
[/toggle]
[/accordion]
Bunaken Island Indonesia Sea Breeze
Thus, Bunaken Island Indonesia has been known as the most beautiful diving spot all over the world. Indeed, Bunaken Island North Sulawesi has the great underwater view with vary biodiversity. The fish and sea animal are pure, natural, magic masterpieces. Indeed, here are the best spots of Bunaken Island diving that you may visit one day.
[accordion]
[toggle title="11. Raymond's Point" state="opened"]
This diving spot is located just south from Mike's Point. The deep reef wall in this site is well covered by soft corals, hard corals as well as sponges of various species. The wall has a rich environment which makes it charming to be seen. Here you can also see a large underwater cave. In this dive spot, you will see the largest population of wire corals due to the often strong currents in this site.
[/toggle]
[toggle title="12. Ron's Point"]
Diving in Ron's Point will provide you with the opportunity to see Tuna, Jacks, Barracudas and white tipped shark with occasionally sighted gray reef sharks.Ron's point is a sandy slope diving site.  As you explore the coral covered reef be on the lookout for disguised sea creatures like the ghost pipe fish and leaf fish. Here you can also spot many species of anemone and clown fish. This is also recommended as the perfect Bunaken Island diving spot.
[/toggle]
[toggle title="13. Sachiko's Point"]
At this diving spot, you will see a very steep wall of reef that is adorned with an amazing array of soft corals and hard corals at the shallow part of the reef. This vertical reef wall is located at the northeast side of Bunaken Island. Some distant away from the reef you can see many thousands of schooling red tooth trigger fish. At the reef you , ill see large sized gorgonian corals. The current here is medium to strong and these bring many species of pelagic fish like various species sharks, barracuda and napoleon wrasse. Here you can also spot sea turtles that frequently visit this area. Other creatures, you can see in Sachiko's Point are moray eels, sea snakes, leaf scorpionfish, nudibranchs, crab, and shrimps.
[/toggle]
[toggle title="14. Siladen Point Point"]
A magnificent diving spot located on Siladen Island, a small island with a beautiful white sand beach around it. This diving site is located at the southern side of Siladen Island. IT has a vertical wall in large steps. The top part of the reef wall is covered with huge variety of hard corals and soft corals, makes it a fantastic site for snorkeling. The bottom part of the reef is sandy and allows you to observe many kind of tiny creatures. The often present current in this dive spot makes it frequently visited by reef sharks as well.
[/toggle]
[toggle title="15. Panggulingan Point"]
Panggulingan at the Eastern part of the island of Manado Tua is a diving spot that begins with a slope that slowly descend to 30 meters depth which leads to a vertical wall with a big flat reef that rise for about 5 meters. Here you can see large schools of barracudas, batfish, napoleon wrasse as well as banner fish and butterfly fish. This area usually has quite a strong current and makes it frequently visited by spotted eagle rays as well as many species of sharks.
[/toggle]
[toggle title="16. Muka Gereja Bunaken Island"]
This dive site's name means "in front of church". It was named so because it is located right in front of the Manado Tua church. The water around this diving spot is considerably calm and offers great visibility. It has a reef wall that is beautifully covered by big barrel sponges of up to 1 meter in diameter.
[/toggle]
[toggle title="17. Negeri Point"]
Located towards the east of Muka Gereja, the currents here depends largely on the direction and strength of the wind. This diving spot has sandy slope at the depth of around 30 meters with a reef wall that is decorated with huge variety of beautiful soft corals. The fish that resided here including the banded pipe fish, angelfish as well as occasion sight of silvertip sharks.
[/toggle]
[toggle title="18. Tanjung Pisok Point"]
Tanjung Pisok is a dive site on the coast of mainland Sulawesi Island. It has a a flat reef that slope to between 15 to 20 meters depth. The reef is covered by tubular sponges. Here you can also see reef fish, nudibranchs, ribbon eels and the unusual green tree corals.
[/toggle]
[toggle title="19. Molas Point"]
In this diving spot you can see a shipwreck of a Japanese cargo ship named after the nearby village of Molas on the northern side of Manado. The ship was believed to be torpedoed down around 1942. The shipwreck has not been marked as safe for penetration and as such you can explore a nearby reef instead.
[/toggle]
[toggle title="20. Batu Hitam Bunaken Island"]
Located nearby to Molas shipwreck, this site is a continuation of the reef that slope towards the East. This site provide a great diving site for those of you who wants to see macro live. The reef consisted of a sandy slope with coral patches that leads to a little wall. Here is a habitat for critters like ribbon eels, rare nudibranchs, leaf fish, frogfish and crocodile flatheads. 
[/toggle]
[toggle title="21. City Extra Indonesia"]
Adopting the name of the famous seafood restaurant which this dive site located in front, this is a sandy dive area. Here you can see the plentiful of critters to be spotted. This site is a habitat of ghost pipefish, mimic octopus, seahorses, boxfishes as well as flamboyant cuttlefish and the rare ambon scorpionfish. Sometimes you can also see dugong in the area.
[/toggle]
[toggle title="22. BMJ Indonesia"]
This dive site is directly exposed to thunderstorms during the season. It is littered with a lot of broken coral and rubble. This dive site also inhabited by many other critters like ghost pipefish, boxer crabs, mantis shrimp and many other species.
The abundance of diving sites in Bunaken Marine Park makes it a diver's paradise. It is surely a place that you must visit for once in a lifetime diving experience. Don't wait any further! Grab your diving gears and get your ticket to Sulawesi to have great diving experience in the spectacular diving spots.
[/toggle]
[toggle title="23. Bunaken Marine National Park"]
Bunaken Marine National Park Manado Indonesia is covering an area of 75.265 square hectares covering 5 islands within it, namely Manado Tua Island or also known by the name of Manarauw, Bunaken Island itself, Siladen Island, Mantehage Island and Naen Island as well as a few sandbars which are part of Mantehage Island. The diving spots are limited to the area close to the five islands mentioned above despite the marine park has quite a large area.
[/toggle]
[/accordion]
The Bunaken Marin Park is established because of various reasons. Firstly, the park has a wide range of biodiversity, which makes it very special. Second is because the marine park is a temporary haven for protected animals on their annual migration. Third, is because of the marine park's high economic value for both fisheries and tourism sector. Last but not least, Bunaken Island Indonesia is also a habitat for many rare and endangered animals like turtles, coelacanths, and sea mammals such as dugongs, whales, dolphins. Bunaken Marine Park is a heaven for divers because it has a unique contour. At the northern part of Sulawesi Island, you will not find a continental shelf. As a result, the coastal area here will have a sudden drop directly to the sea floor.
Around the island of Bunaken Island North Sulawesi, especially in front of the many resorts, you will find world class snorkeling sites right at your door step. You should remember not to use any fins as you snorkel as the currents can be strong and rapidly change. Meanwhile, here is all the best spots in Bunaken Island North Sulawesi that you must visit.
It is obvious that in Bunaken the main attraction is diving. You should keep note that the steep walls and the occasional change in currents and the strong underwater currents make most of Bunaken dive spots are more suitable for intermediate and advanced divers. However, there are also spots that are suitable for beginners. Let us have a look at some of these diving spots.
[accordion]
[toggle title="More Beautiful Indonesia Places Here"]
You may also search:
[/toggle]
[/accordion]