As the best places in Indonesia, Sulawesi island proves itself to be one best alternative for public holiday spot. With its many things to do in Sulawesi Indonesia, the tourists can enjoy their visit in there with full pleasure. One example is in its area, a small region called Manado
Manado is a part of North Sulawesi province, which is its capital city. People can have so much fun enjoying all the things in things to do in Manado, which also considerably good even for non budget tourists. For the backpackers, they can see better places to go, like the beaches. Because of that, we want to provide the list of best beaches in Manado Indonesia to you. Here they go :
1. Lembeh Island Beach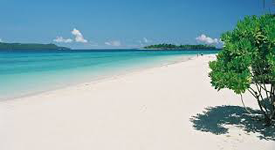 A beach that can be included hidden beaches in Indonesia is the Lembeh Beach. This beach is considerably reacheable, if you're going from the airport and then start going to this locatiaon by either taking public vehicle or by the rent ones.
Also, you need to rent a boat aswell, because this beach is located right insidethe lembeh island, part of Bitung administrative area. To enter the island you need to pay Rp8.000 of entry ticket, and then proceedto the beach. It's really good in here because everything is clean. With the soft sand and the water that is so clear, this place is very much favorable.
Location : Bitung, North Sulawesi
Tips : Bringing some fun staff like volleyball or foot ball can be a lot fun.
2. Tumbak Sea Park Beach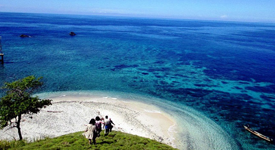 After that, there is this Tumbak Sea Park, which looks so awesome. This place is now geeting its fame because there are so many people recommending this place as one of the best spots in Sulawesi for vacation.
If you want to go here, you need to take a ride for about 3 hours from Manado city. This attractions is very suitable for the divers, because there are likely more than 15 diving spots available on the spot. Well, because of this place is still not so crowded in this place, you should try to come here in this holiday.
Location : Minahasa, North Sulawesi
Tips : Bring your own diving equipments
3. Siladen Island Beach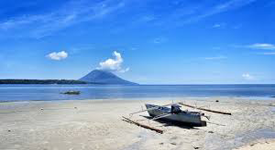 Next beach is located in the Siladen Island, one of the best beaches in here like the ones in best beaches in Ambon. The good thing in here, is the administration ticket. It's totally free ! So even you can your family can come in here without paying a single ticket fee. Although, you still need to pay the parking ticket.
An island that called a hidden heaven of this world is surely can not be missed. This island offers beautiful stuff like restaurants, hotels, and many more. More importantly, is the beach. With its calming atmosphere, the beach can be the most wonderful beach in all Sulawesi area.
Location : Manado, North Sulawesi
Tips : Bring some more money when going on in here, there's a lot of things to do
4. Lihaga Beach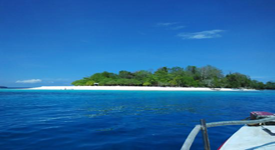 Next one we will switch on one island called Lihaga island. Not many people know it, but this is absolutely one of the best islands in North Sulawesi. The island looks so small, but with its mini size, the island can give you so many wonderful things.
Coming to the island, you don't need to pay much, except for the boat services. Once you finally arrive on the island, you can see how the beach looks. It's wonderful, almost looks like the beach in Raja Ampat with its soft white sand, and the sea waves that don't too strong for the people to swim. And by visiting this location, you can have one ticket of heavenly pleasure.
Location : North Sulawesi
Tips : You should bring your swimming equipments
5. Malalayang Beach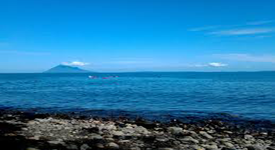 And then, the next beach that looks amazing like beaches in Flores that also exists in the area of Manado, North Sulawesi is this Malalayang Beach. This one is pretty unique, because it has this black stoney sand rather than the usual white sand commonly found on the beach.
In here, the facilities are really complete. There is the swimming equipment rental, and then the stalls where you can get the traditional food of Manado. Also, if you like it, you can spend some more time in here to enjoy the sunset with your lovel. With an antrance ticket less than ten thousand rupiahs, it's all worth it.
Location : Laut Sulawesi street, Malalayang Dua, Manado
Tips : You only need to bring more money, because everything you need is available in here already
6. Ratatotok Beach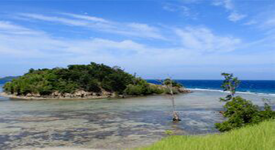 Next one is the Ratatotok beach. Located ina  spot that needed three hours drive from Manado city. The beach is actually owned by the gold mining corporation, Newmont. But that doesn't mean this beach is dirty and unmanageable.
In this beach, the view is really amazing, beside the fact that the place is also use by that corporation. Many locals also love to coming in here every weekend, because the beach condition in general is very good. Especially, there's no entry ticket. 
Location : Southeast Minahasa, Manado
Tips : If you want to swim or diving, you should bring your own equipments
7. Boulevard Beach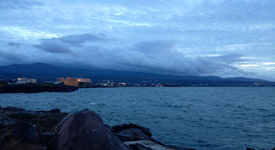 And then, for the seventh beach on the list, we want to tell you about this area called Boulevard in Manado. The place is like the business area and the urban district combined, so it's not a strange thing that you can see so many places like restaurants and other compartments.
But in the end of the road, you can see a spot where there are many coupled hanging around waiting for the sunset. And that is the boulevard beach. It's really suitable for photo hunting, because the view in here is amazing, especially the view of the mountains if you lucky enough.
Location : Manado city
Tips : You ccan bring a camera here, or just bring some snacks
Other Beaches in Manado
Beside all the beaches already mentioned above, we want to share other information about best beaches in Manado Indonesia for you. For completing the list of 16 beaches, here you can see the 9 beaches left on our list.
Pall Beach
Pasir Putih Lembeh Beach
Likupang Beach
Mahembang Beach
Lakban Beach
Bentenan Beach
Kema Beach
Patokan Beach
Temboko Lehi Beach
The 9th beach cover out meeting for today in this article of best beaches in Manado Indonesia. Well, after watching this article, we hope that you can find other best places in Indonesia, that still be uncovered widely by the people.
With that condition, the natural ecosystem is still outstanding. And that's why visiting them is a great answer for solving the question of where you should go for the next holiday. Have a great journey in Manado, and get some fun!