Do you know about one province in Indonesia named North Sulawesi? As you may expect it, North Sulawesi is located right on the North side of Sulawesi islands.
Blessed with many maritime locations, the area is also known for its traditional cuisines that are similar with the local cuisines of south Sulawesi, like Tinoransak, Kawo, or the iconic traditional creation of North Sulawesi, Bubur Manado.
It's also being a place that is perfect for relieving stress. The amount of your stress will be much reduced when dealing with the beauties here. Not just the people, but also the beauties in the form of maritime attractions.
North Sulawesi also has several beach attractions that possibly hold some of the best diving spots in Sulawesi islands. Want to know better? Let's see some of them right on below.
Beaches in North Sulawesi
1. Pal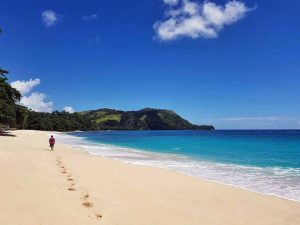 · Location : East Likupang, North Minahasa, North Sulawesi
· Ticket Fee : Rp5.000,- and Rp10.000,- for cars
Pal Beach is one of the beaches located in the province of North Sulawesi. The name of the beach that is located in Marinsow Village, Likupang Timur District, North Minahasa Regency doesn't ring any bells for some people.
Every weekend and national holidays, Pal Beach is always crowded with thousands of people who want to enjoy the atmosphere of this white sandy beach. It's a great, popular attraction to enjoy not only with some friends, but also family.
2. Lakban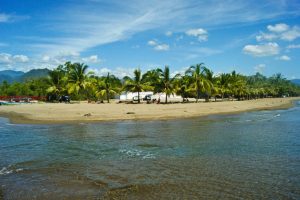 · Location : Ratatotok, Southeast Minahasa, North Sulawesi
· Ticket Fee : Free for everyone
This beach is located in Ratatotok sub-district, Southeast Minahasa, North Sulawesi, which is one of the potential tourist attractions that provide the best natural beauty.
From the city of Manado, you have to travel 3 long hours by using a four-wheeled vehicle. This beach is one of the most beautiful beaches in North Sulawesi and also enchanting.
Despite its location that is quite far from Manado, there are not a few people from Manado and its surroundings or even further away who want to seek the beauty of Lakban beach. Are you also the one?
3. Temboko Lehi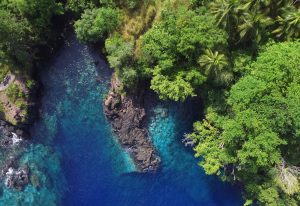 · Location : West Siau, Siau Tagulandang Biaro, North Sulawesi
· Ticket Fee : Free of charge
As one of the things to do in Sulawesi, there's an area called Temboko Lehi. This beach is one of the beautiful beaches on North Sulawesi and is often visited by many local and foreign tourists due to its exoticism.
It has blue sea water and quite beautiful panorama around it and another thing that makes it unique is the sea water which is not cold as usual, but hot.
This Lehi beach turned out to be located at the foot of the active Karengetang volcano. That's why, along the coastline the water is actually warmer, or even hot. Even the sea water is not salty like sea water in general.
4. Malalayang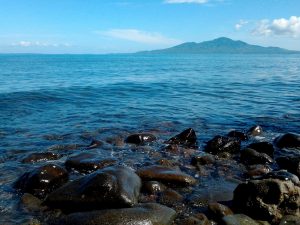 · Location : Malalayang Dua, Malalayang, Manado, North Sulawesi
· Ticket Fee : Rp5.000,-
Many would choose this tourist spot instead to be a tourist destination that is perfect for family on weekends. The cost is affordable and the underwater scenery is surely beautiful.
In fact, there are some types of fish which are already scarce that can be found around Malalayang. And of course, it's warned to fish them.
The Malalayang Beach which is located at the southern tip of the city of Manado, has many interesting things for every visitor to enjoy. Among them are the marine park with various types of colorful corals and fish species.
5. Pulisan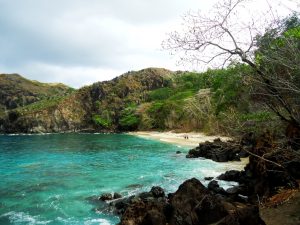 · Location : Pulisan, North Minahasa, North Sulawesi
· Ticket Fee : Rp15.000,- per vehicle
A beach that is surely included inside the best beaches in Sulawesi is Pulisan. The fine white sand is the icon and the main attraction of this tourist spot.
The calm waves are friendly, and the breeze is incredibly calming. Also, on the West side, there is also a conserved forest with a variety of trees which are hundreds of years old.
The sand on the Pulisan beach is indeed very beautiful, exotic rocks and stunning savannah hills are highly praised and enjoyed by the tourists.
6. Lihaga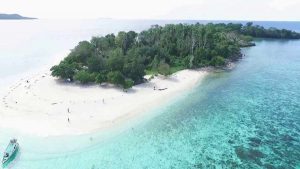 · Location : Gangga Satu, West Likupang, North Minahasa, North Sulawesi
· Ticket Fee : Rp20.000,-
The Lihaga beach is the heaven for snorkeling. You can enjoy the beauty of the underwater by snorkeling safely, enjoying the scenery under the sea.
The underwater scenery around Lihaga Island is no less beautiful than the other seas. Even though this island is not populated, you don't need to worry because this island has preserved public facilities.
In fact, this island already has wooden buildings that are quite large to fit some people. You can stay there without worrying to pay some more.
7. Likupang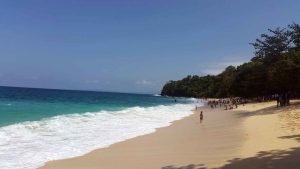 · Location : East Likupang, North Minahasa, North Sulawesi
· Ticket Fee : Rp10.000,- per vehicle
Vacationing in North Sulawesi is less exciting if you happen to miss Likupang Beach. This attraction that looks as beautiful as the marine tourism in Southeast Sulawesi is mandatory for travelers.
The beach, which has soft white sand and clear sea water, still has several other aspects that can be memorable for travelers. In this place, you can see one of the rare animals, The Green Turtles.
Because these animals are increasingly rare from day to day, the government took the initiative to protect them right on this Likupang island. The travelers can see them and even interact if they're lucky enough.