It's a known fact that this country is blessed with so many tropical islands. Being a maritime country, it has many visitable islands that are inhabited with different cultures and attractions.
An island called Sulawesi for example, has some of the best things to do, including enjoying the attractions or things to do in Bulukumba.
Not only limited to Bulukumba, the attractions on Sulawesi actually exist in the other areas as well, including the Mamuju. Mamuju is an area located in West Sulawesi province.
Even though its name is still unknown to tourists, it still holds a hidden beauty that will unfold itself to the curious visitors. Want to know better? Let's see some of them below.
Tourist Attractions in Mamuju
1. Puncak Mamuju City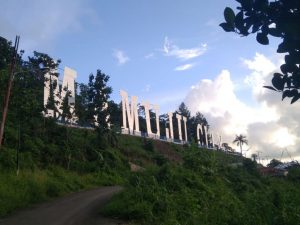 · Location : Rimuku, Mamuju
· Ticket Fee : Rp2.000,-
As one of the best things to do in Sulawesi, Puncak Mamuju City is surely a worthy place to visit. The Peak Mamuju city is located in Rimuku of Mamuju district, West Sulawesi. Have a memorably good and beautiful view here.
You can see the whole Mamuju from the top, which looks better during the night.
2. Losa Cape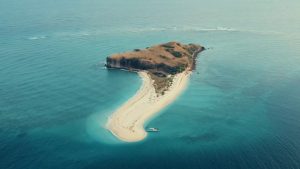 · Location : Labuang Rano, West Tapalang, Mamuju
· Ticket Fee : Rp2.000,-
The cape is located in Labuang Rano, Mamuju district of West Sulawesi. Located about 20 kilometers from the city of Mamuju. Tanjung losa has the exotic views that are perfected during the sunset.
You can also make this place as an object to take pictures to capture some memorable moments. This beach also has the nickname as Bikini Bottom given by the surrounding community due to its similar island shape.
3. Dato Beach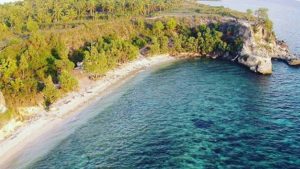 · Location : Pangale Village, Baurung, East Banggae
· Ticket Fee : Rp3.000,- for adults, Rp2.000,- for kids
This beach has a very beautiful sea view, because there are many coral reefs and marine biota that are still living within the ecosystem. It's an expanse beach with views of white sand and very clear sea water.
You can use the facilities provided in the form of stairs to climb to the top of rocks and cliffs in order to get better viewing angles.
4. Lombang Lombang Beach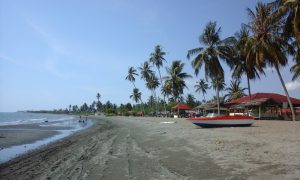 · Location : Sinyonyoi, Kalukku, Mamuju
· Ticket Fee : Rp5.000,-
The Lombang Lombang beach is located in Sinyonyoi, Kalukku, Mamuju district of West Sulawesi. With the small waves, you can swim safely. You can also play the beach sports and also snorkeling if you feel like it.
You can also rent some facilities that you need on this beach and the price is also very affordable.
5. Mangrove Bebanga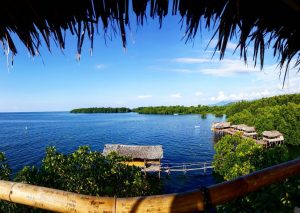 · Location : Bebanga, Kalukku, Mamuju
· Ticket Fee : Rp5.000,- (also accept donations)
Bebanga Mangrove conservation is located not far from the Lombang Lombang beach above. The atmosphere in the Mangrove Bebanga is really calming and refreshing. It is because of the conserved and maintained ecosystem.
The thing is, this small forest is actually protected and developed by the locals who want to make their place as a better living place.
6. Tapandullu Beach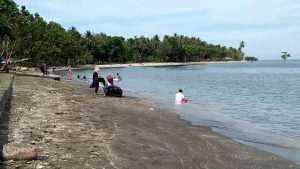 · Location : Tapandullu, Simboro, Mamuju
· Ticket Fee : Rp2.000,-
One beach you can find around Mamuju is Tapandullu. It has beautiful exotic views and possibly hides some of the best diving spots that may seem as pretty as the best diving sites in Bunaken.
This beach has a stretch of white sand that is surrounded by green trees. It also provides complete facilities for visitors like restaurants and hotels.
7. Karampuang Island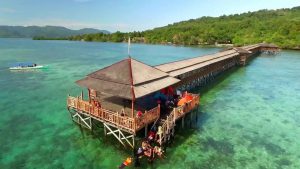 · Location : Karampuang village, Simboro, Mamuju
· Ticket Fee : Rp20.000,-
If you want to feel the similar experience from the diving sites in Gili islands, you may as well visit the Karampuang island. This tourist attraction in Mamuju also has some popular tourist spots, for example, the Lidah Cave and also a well that has three flavored waters.
However, the tourists need to cross by motorboat, and it costs around 20,000 per person. This place has a coral charm and natural beauty under the sea that you can probably imagine.
8. Bukit Jadi Gentungan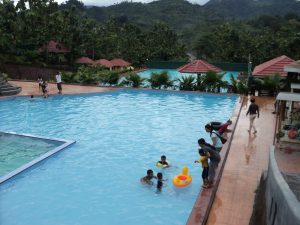 · Location : Bebanga, Kalukku, Mamuju
· Ticket Fee : Rp10.000,- (with additionals for staying)
The next one on the list is Bukit Jadi Gentungan. Considered to be a relaxing spot for many tourists, it provides a variety of facilities preserved for visitors. They can enjoy things like karaoke, futsal court, swimming pool, and many more.
You can also see the beautiful scenery from the beautiful hills located nearby.
9. Palippis Beach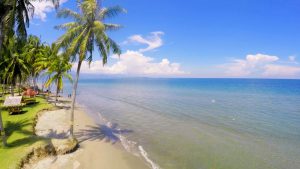 · Location : Bala, Balanipa, Polewali Mandar
· Ticket Fee : Rp5.000,-
If you want to seek the best sunset view from a beautiful cliff area, come to the Palippis Beach. To be able to reach this attraction, you have to take a fairly long journey first. You have to travel up to 2.5 hours to get to this one lone beach.
On the beach you can rent a gazebo, really useful when you want to relax. At dusk you can watch the sunset (sunset) on this beach that looks really magical.
10. Manakarra Beach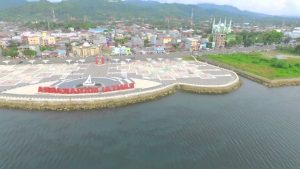 · Location : Yos Sudarso st., Mamuju
· Ticket Fee : Free
In the last place we have the Manakarra beach. It may also be included as one of the best beaches in Sulawesi since it has an outstanding beauty.
This beach has a beautiful sunset view. And another good point here, you also do not need to worry about entrance fees to enter, because it will not charge any.
At this beach, the food vendors are also available and the prices are also affordable, so you don't have to search for food when you feel hungry.