In Indonesia, you may notice an island with an unique shape called Sulawesi. The island itself is located right on top right of Java island, and just near the bigger Borneo island. Sulawesi is notable with its interesting traditional local cuisines from South Sulawesi that of course taste really good.
The island itself is blessed with a lot of maritimal attractions, especially in the south part of Sulawesi island. There's an area in South Sulawesi named Bulukumba. A really new and interesting name that holds several kinds of attractions. It is an area blessed with high mountains, cool lower grounds.
So may enjoy the mountains in South Sulawesi there. But aside from those, the area also has several other unique attractions that are worth visiting. And here's the total seven of the things to do around Bulukumba.
Things to Do in Bulukumba
1. Ammatoa Cultural Village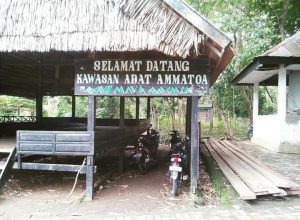 · Location : Tanah Toa, Kajang, Bulukumba
· Entrance Fee : Free
First thing on the list is the cultural tourism we would like to call as Ammatoa Cultural Village. As the name implies, this is the homeland for Ammatoan people, who still live with their own original culture despite the modernization that also exists in the area. There's something unique you may notice when visiting the village.
It's the black color.You can see this color on almost everything, especially in the buildings. Amatoan people have an idea about this color that resembles the life that they're going through. The life is symbolized with black void color that means neutrality. It's all temporary and will end sooner or later.
2. Lemo-lemo Beach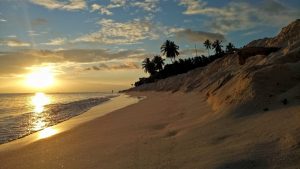 · Location : Tanah Lemo, Bonto Bahari, Bulukumba
· Entrance Fee : Rp10.000,-
Bulukumba is known for its maritimal attractions, and the first one recommended to visit is Lemo-lemo beach. The beach itself is located in an area named Tanah Lemo.
Despite its location on lower grounds, the weather is still pretty much cooler than others. This is because of the characteristic of Bulukumba which has a little bit of a cold temperature.
As you may imagine it, you can enjoy the beautiful beach along with the soft white sand, lines of coconut trees, and the cool sea breeze.
Seems to be a perfect suitable place for relaxing. You may explore the nearby cave for an extra exploring. It is visitable and has the drinkable freshwater.
3. Donggia Hills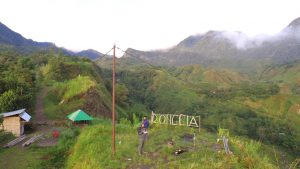 · Location : Kahayya Village, Kindang, Bulukumba
· Entrance Fee : Rp10.000,-
Not only limited to lower ground sea area attractions, Bulukumba can also offer some hilly and mountainous locations, as this one is called Donggia Hills. It's not a place for hiking, since it has only 1.400 masl in height. This place is mostly suitable for general visitors who just want to take some pictures here.
Mostly the ones who come here are teenagers looking for good landscape pictures, especially there's some photo spots that are preserved for the visitors as well.
4. Bakung-bakung View Sunrise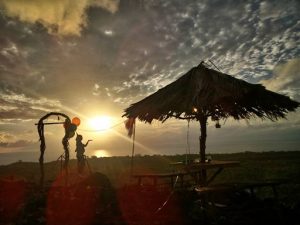 · Location : Lembanna, Bonto Bahari, Bulukumba
· Entrance Fee : Rp10.000,-
There's one tourist spot that included as one of the top things to do in South Sulawesi, which has a very unfamiliar name, Bakung-bakung View Sunrise. A bit weird name for an attraction, but as you may notice it, this place is preserved for sunrise and sunset viewing. It's a beach location that accommodated with additional things for the visitors.
Aside from enjoying the sea with its characteristics, you could enjoy some of the things here that are useful for people in general, like jogging track, volleyball field, etc.
5. Tana Beru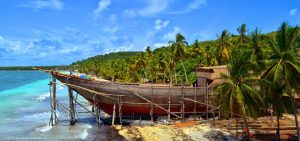 · Location : Bonto Bahari, Bulukumba
· Entrance Fee : Free
Still inside Boto Bahari sub-district, you can find another unique place called Tana Beru. If you ever watched a pirate-themed movie like Pirate of the Carribean for example, this place would look very familiar.
It's actually a location for ship-making, but the traditional ships. You can witness the making process from the ground up, as well as the readied ones.
This is like the center of ship production of Bulukumba, an area that is also known for that. The ships are called Pinisi Ships which mostly use strong wood materials. Also yes, you can take a selfie with it, as long as you're not bothering the men working there.
6. Kambing Island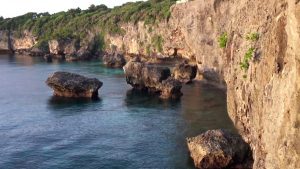 · Location : Bira, Bonto Bahari, Bulukumba
· Entrance Fee : Rp10.000,- for domestic, Rp20.000,- for International
Bulukumbang is always known as one of the best marine tourism in Sulawesi. Not only for the beaches, but other types of attractions as well, like the islands for example.
One island is called Kambing Island, which basically translated into Goat Island. But no, you can't find any goat running around on this island.
Instead, you'll be treated with the beautiful snorkeling zones here. With a decent equipment, you can enjoy the underwater beauty freely without worry.
7. Liukang Loe Island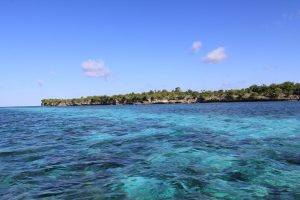 · Location : Bira, Bonto Bahari, Bulukumba
· Entrance Fee : Rp10.000,- for domestic, Rp20.000,- for International
On the last one we put another island called Liukan Loe island. Yes, the Goat island is not the only one that is explorable. This Liukan Loe island may also hold the best diving spot of Sulawesi. The water is crystal clear, and the only access available is via local ships.
Once entering the island, you'll be greeted with a long whie wood bridge that directly connects to the island. There you could have some more fun by swimming, snorkeling, or just laying around enjoying the sunlight.