As a province in one of the biggest islands in Indonesia, South Sulawesi has everything you wish to have when travelling. From tasty local cuisines of South Sulawesi, historical sites in South Sulawesi, to beautiful nature, you can find everything packed in one particular location; South Sulawesi.
In the province, you can find waterfalls in South Sulawesi and mountains in South Sulawesi. The nature is no joke as a national park also lies there. Like most of the places in Indonesia, South Sulawesi has the typical tropical temperature. But, if you want to experience a cool, calming experience, South Sulawesi has other thing to offer rather than just mountain hiking.
It's by visiting the Green Highland of Lappa Laona. It's a new tourist destination at the height of South Sulawesi. If you want to know more about it, keep reading as this is a complete guide to visit the Green Highland of Lappa Laona.
About the Green Highland of Lappa Laona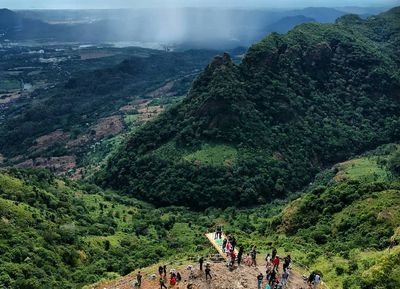 Lappa Laona is a green savana that is located at an altitude of about 1,000 meters above sea level. It's situated in Harapan Village, Tanete Riaja Sub-District, Barru Regency, South Sulawesi. It's a new tourist destination that soon became popular once it's inaugurated on March 13, 2018.
Since it's located at the height of Barru Regency, South Sulawesi, you can enjoy the cool atmosphere and stunning panorama of the green savana from a height. Wide green grassland stretches along your view, pleasing the eyes of anyone who see it. It's a very panoramic and magnificent location to caml and entertain yourself at once.
The magnificent view is one thing that brought many to visit this beautiful site. Apart from that, the site has been equipped with many facilities that will ensure the quality of your visit.
There is a flying fox with a track of 270 meters long. There are also camping ground, two selfie spots, gazebo for resting, and a small mosque. Some food vendors are around so you don't need to worry of starvation.
Imagine having beautiful sunset to set your day and waking up early in the morning to get beautiful sunrise welcomes your day. It's just beautiful. Wonderful. The calm atmosphere that's so far away from noise is the medicine for yourself that you can't never get from any hospitals, doctors or drug stores. It's what your soul has been dreaming of.
How to Get There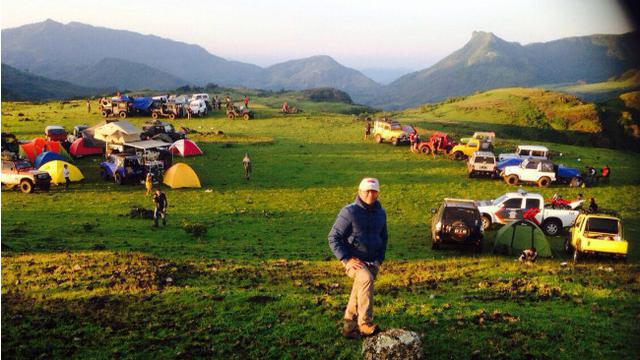 Even though the site itself is already well-facilitated, the access to it is rather challenging. The trip to the site is actually the typical one that you need to go through if you want to go to a calm, worth-visiting place. You'll need to give more effort into it.
Especially when you are entering Harapan Village. The path to the site is winding and steep. You'll need to be extra careful to avoid undesireable thing. That's why it's highly suggested for you to either use motorcycle or Jeep in order to safely arrive at the site.
You'll arrive at the site for about 1-2 hours from Barru Regency. The trip might be challenging, but you'll not be bored. Along your way, your eyes will be pleased since a series of beautiful scenery will lies on your both sides. It surely will wash away all the exhaustion that you feel from the trip.
Ticket Fee
The most amazing part of this beautiful site is that you can enjoy it for free! To enter the site, you are not charged any ticket fees. The only thing you need to pay is your parking fee. If you bring motorcycle, you'll be charged IDR2,000, and if you bring a car, you'll be charged IDR5,000.
What a fantastic price. A calming, breathtaking view in less then a dollar! Make sure to immediately plan your schedule and itinerary and then pack everything you need to go to the Green Highland of Lappa Laona.
What to do there
1. Enjoying the breathtaking view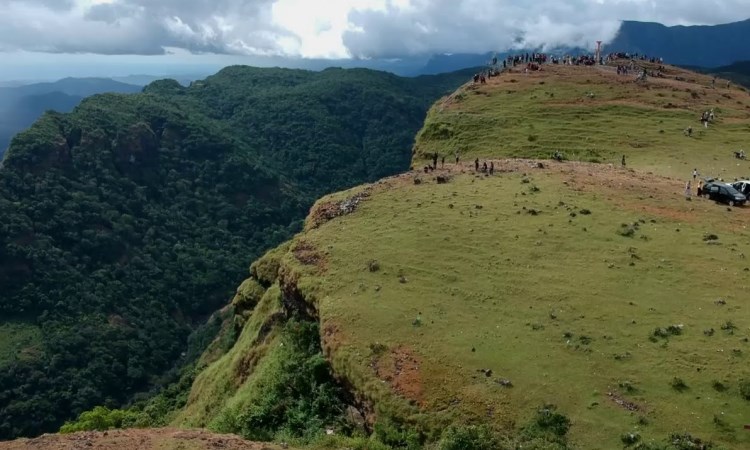 The breathtaking view is everything you could ever wish to recharge your energy back to its fullest. You can relax yourself and find the peace that you've been looking for.
2. Spending a night at the camping ground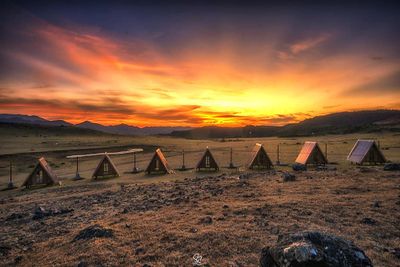 The green lush will make you hope to stay longer there. And as your wish, you can definitely stay longer as camping ground is provided on the site.
3. Enjoying the view differently through flying fox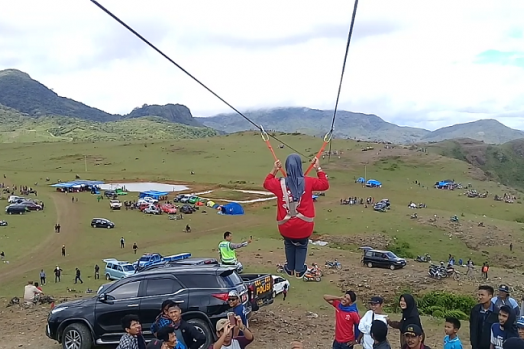 If you like to be more adventurous, you can take flying fox as a way to enjoy the beauty that lies in front of you.
4. Capturing the moment at the selfie spots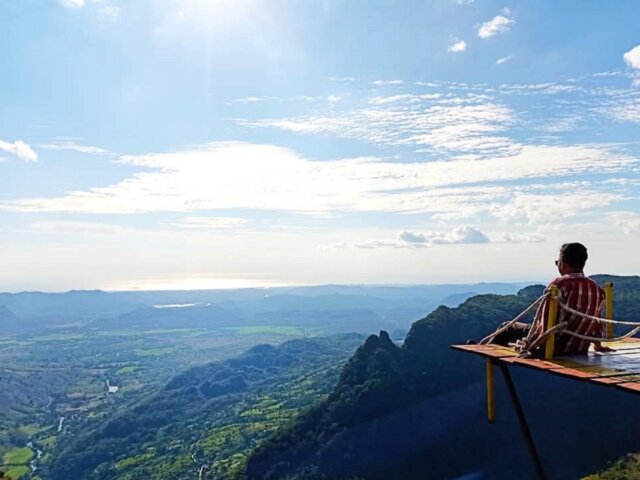 Since the view is so breathtaking, there are many who find the site instagrammable. There are also some selfie spots provided by the site management.
5. Enjoying the view with family in a picnic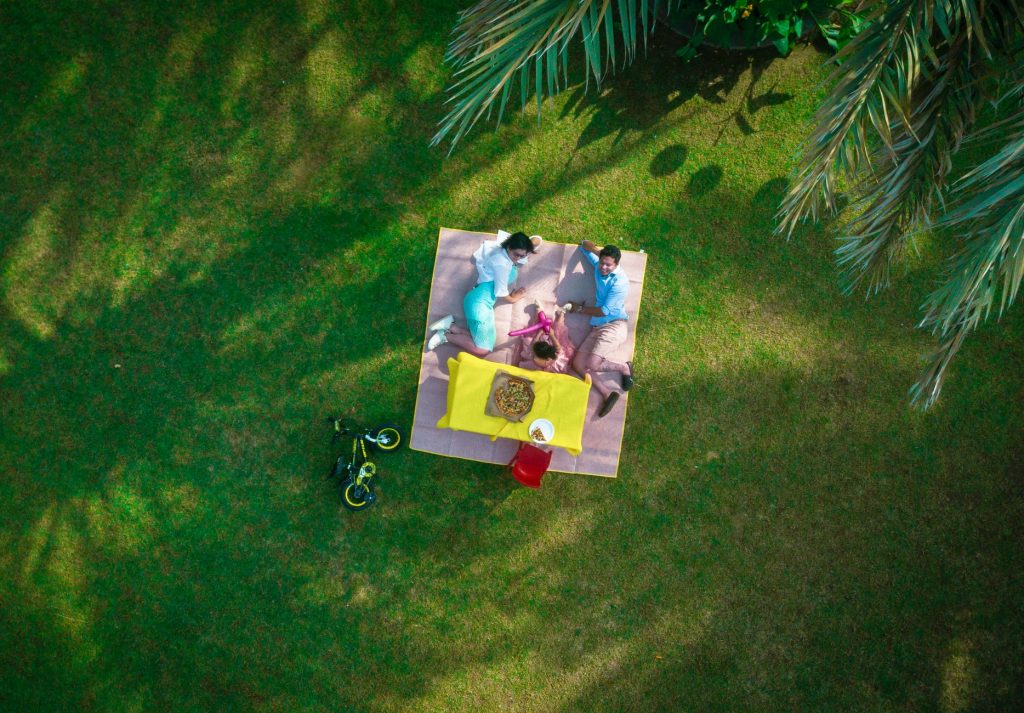 Another way to enjoy the green savana beauty is by setting up a picnic at the site. Your family members will surely enjoy eating and spending time while having quality time at this beautiful site.
The Green Highland of Lappa Laona is a must-visit site when you are around. It's one of the top things to do in South Sulawesi.
Through the beautiful scenery, you can relax yourself from the daily life routine and recharge your energy to its fullest. So, make sure to make some time to visit this beautiful place by following this guide!