A talk about the beautiful scenery of Indonesia won't easily come to end. There's always thing to talk about and explore. It's like you won't ever have enough time to explore thousands of islands of the beautiful country. And one of the island that you need to visit in Indonesia is Sulawesi.
Millions of charms formed the island of Sulawesi. From historical sites in South Sulawesi, waterfalls in South Sulawesi to diving spots in Sulawesi island. Sulawesi has them all.
This list is the reason why you should visit Sulawesi. And since the island itself is wide and you might be confused as of where to begin, we'll recommend you to visit Makassar, the capital of South Sulawesi Province.
It's famous for the local cuisines of Makassar. But, besides of the culinary, the marine tourism is also the one that attracts tourists to come over. Most of the best beaches in Sulawesi is even located in Makassar! They're all worth-visiting as they offer outstanding view of white sand beaches that gently stretch out with stunning beachside view.
Interested? As your guide, here is a list of 7 worth-visiting beaches in Makassar. Make sure to read them all and decide which one to visit first.
1. Losari Beach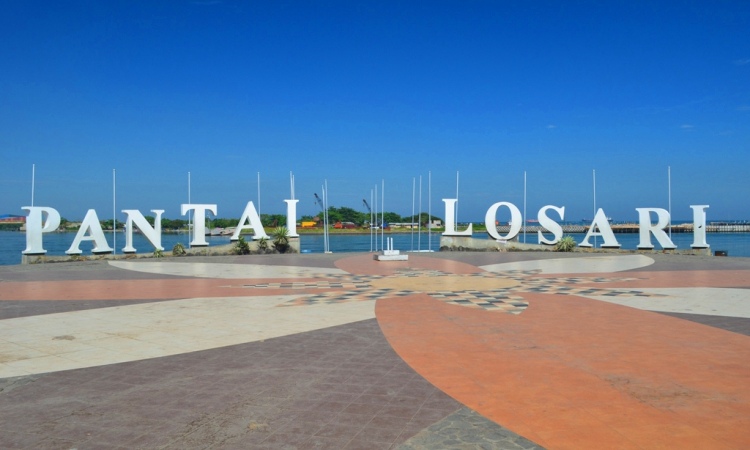 Located at Metro Tanjung Bunga street, Maloku, Ujung Pandang, Makassar, Losari beach can be said as the icon of the city. Most of the locals will come up with the name of this beach when you ask for a recommendation. As an icon, Losari beach offers something that is a bit different from other beaches on this list.
Losari beach doesn't have white sandy beach. Instead, it offers a fun experience where you can try many water sports. From banana boat, canoeing, fishing, and many more. You can try all of them. Or, you can also walk along the seaside and interact with the locals who are also enjoying themselves with their loved ones.
And when it starts to get dark, the experience becomes even better. The beach is decorated with beautiful light and the locals come to crowd the beach. It's a fun experience to enjoy the beauty of the beach as well as the interaction with the locals. More importantly, it's free and opens 24/7!
2. Bara Beach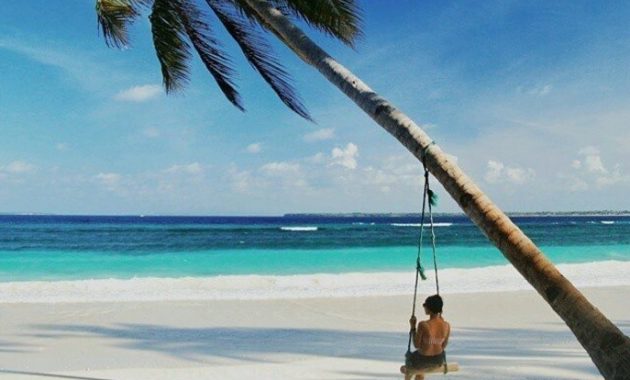 Bara beach is a calm, instagrammable beach that's located in Bulukumba, Makassar, South Sulawesi. It's actually close to other beautiful beaches. However, Bara beach is less crowded, creating a calm ambience that's perfect if you want to have more relaxing time for yourself.
You can relax yourself by sunbathing on the clean white sand while looking at the calm waves that come by. Or, you can also enjoy the astonishing view from the shade of the coconut trees that decorate the seaside. It's definitely a calm beach that's worth-visiting. It opens 24/7 with only IDR5,000 as the entrance fee.
3. Bulupoloe Beach
Driving 500 kilometres away from the center of Makassar City, you'll find Bulupoloe beach. To be exact, it's located in Teluk Bone, Harapan Village, Malili Regency, Luwu Timur, South Sulawesi. It might be quite far from the city, but your travel time and exhaustion will be washed off by the beautiful view of the beach.
It's located in an uninhabited island which makes it calm and relaxing. More importantly, it's so quite to the point that it felt like you own it all to yourself. The beach is decorated with clean, sparkling white sand and outstanding view of mountain and greenery on the background.
Since it's an island, you'll need to lend a boat for around IDR250,000 in order to reach the beautiful beach. Well, nevertheless, the beauty of the beach worths every penny you'll need to spend.
4. Tanjung Bira Beach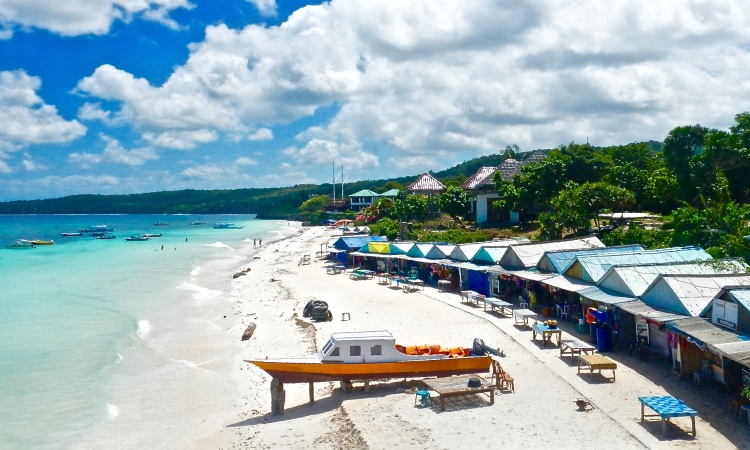 Next, we have Tanjung Bira beach. It's situated at Bontobahari Street, Bira, Bonto Bahari, South Sulawesi, 120 kilometres away from the city of Makassar. The beauty of this beach lies on the white sand that strecthes away and the coral reef that looks astonishing. That's why it's often included as one of the most popular beaches in South Sulawesi.
You can stay until the night comes as the beach opens 24/7 with only IDR10,000-20,000 entrance fee. Besides enjoying the beautiful view of the beach, it becomes more worth-visiting as you can also observe the making process of pinisi boat, a type of rigging of Indonesian sailing vessels.
Further, you won't need to worry about accomodation as the seaside of the beach is fully accomodated with restaurants, villas, and resorts.
5. Kuri Indah Beach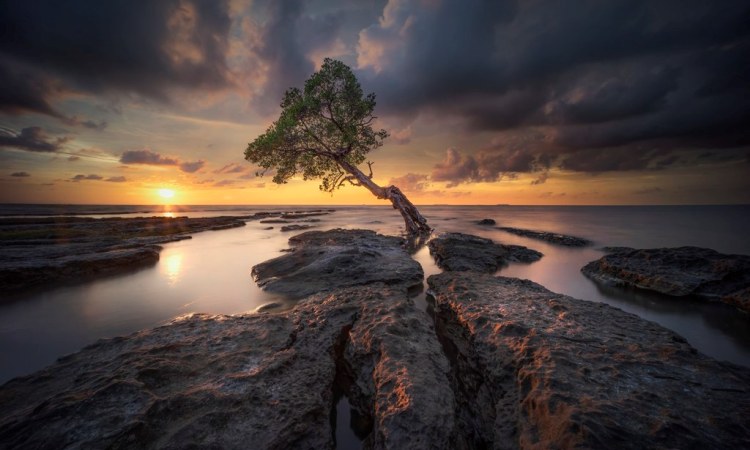 Kuri Indah beach is also known as Kuri Maros beach. It's a beautiful white sand beach on Pattene Street, Sudiang. The sunset view of the beach is one that attracts many. The beautiful array of the orange sky will leave you stunning. It's both relaxing and calming.
For that reason, this beach is a perfect choice if you want some time for yourself. It's located in rural area, so you can have a relaxing time walking along the clean white sand bare-footed.
Futher, it also has mangrove forest that can be another reason to visit it. You can also go diving or snorkeling at this beach as the under water scenery is also stunning.
6. Samalona Beach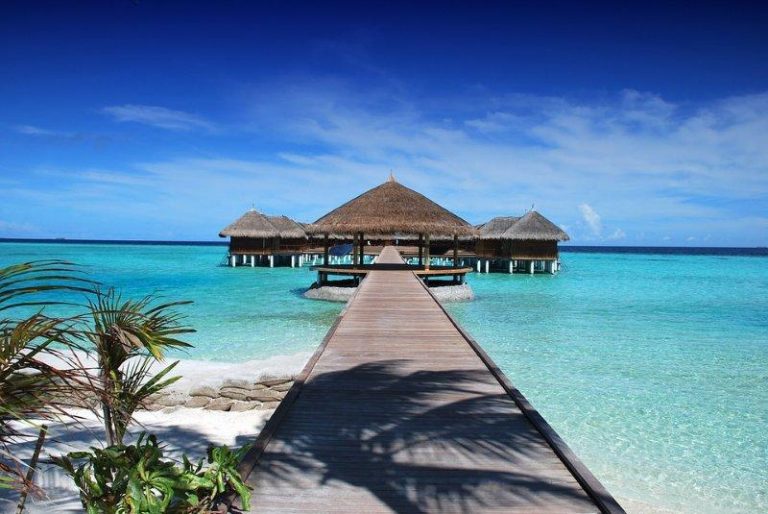 Salamona beach in Lae-Lae, Ujung Pandang, Makassar is the right destination if you want to enjoy the beautiful view of Sulawesi's marine lives. The water is crystal clear so you can easily spot the fish that swimming by. Therefore, it's a great place if you are a fan of snorkeling or diving.
The beach also has beautiful, colorful coral reefs as the home to the colorful fish. On the seaside, there's an ecotourism inn where you can spend the night. Then, in the afternoon, you can sit by the gazebo on the seashore and enjoy the relaxing scenery of the orengish sunset. Sounds fun, right?
It opens 24/7 and you won't be charged anything as it's free. But, in order to arrive at the beach, you'll need to rent a boat for a price of IDR300,000-500,0000.
7. Kodingareng Keke Island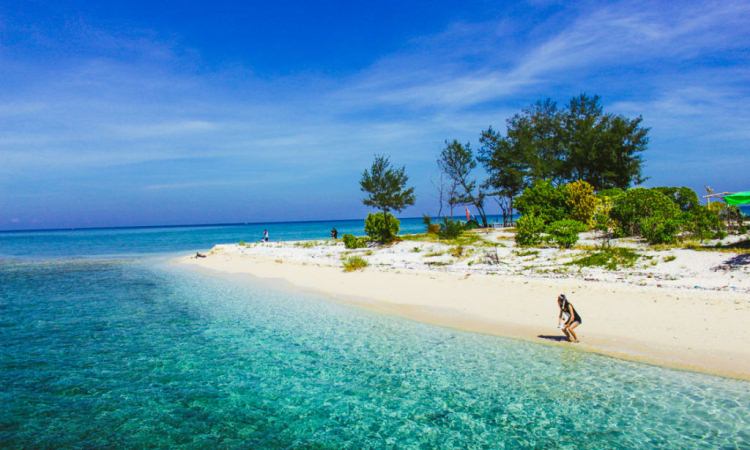 Located in Ujung Tanah, South Sulawesi, Kondingareng Keke is a beautiful and unique island that's worth-visiting. It's located near Rotterdam Fort, a historical site from the Dutch's colonial era. Many tourists testify that they had a great time on the island, especially the beach.
It's because the beach has beautiful white sand and marine life. It's a perfect spot for under water activities like diving, snorkeling, or just simply swimming, The water is clear and clean with turquoise color.
The island is uninhabited, so it's calm and refreshing to have a whole day spent on the beach of the island. There are many boats that can help you to arrive at the island.
Now, which one do you want to visit first?