Here's amother round of trip in South Sulawesi, a province where you can find a wholesome trip experience in its every city and regency. There are many things to do in South Sulawesi. They range from experiencing tasty culinary experince through the local cuisines of South Sulawesi, or exploring its hidden nature in the mountains in South Sulawesi.
A place in South Sulawesi where you can explore other sides of the province is Sinjai Regency. It might be underrated as it's not the center of tourist destinations in South Sulawesi. However, Sinjai is packed with various unique places that make it has many exciting things to offer.
The things that you can do in Sinjai range from nature tourism, cultural preservation, historical sites, culinary trip, and romantic places. All is packed into a wholesome trip of Sinjai. To help you organize your days in Sinjai, here is a list of 8 exciting things to do in Sinjai, South Sulawesi.
1. Enjoying the Magical Beauty of Barania Waterfall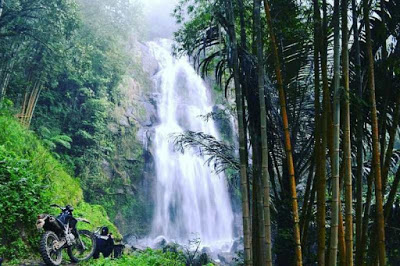 Sinjai Regency has one of the most outstanding waterfalls in South Sulawesi. With the height of about 30 meters, Barania waterfall has some sort of magical beauty within it. It's located at the slope of Mount Bawah Karaeng, which also has majestic beauty.
Barania waterfall is quite settled from the hustle bustle of human activities as it's located around 6 kilometers from the nearest residential area. This leads you to another challenge; you'll need effort to pass through pine trees in order to arrive at this magical waterfall.
It opens 24/7 and you don't need to pay for the entrance fee as it's free. But, you'll need to pay for parking fee for about IDR2,000 for two-wheeled vehicles. Visiting this waterfall will grant you the chance to enjoy the magical beauty of Barania waterfall.
2. Relaxing in Tongke-tongke Mangrove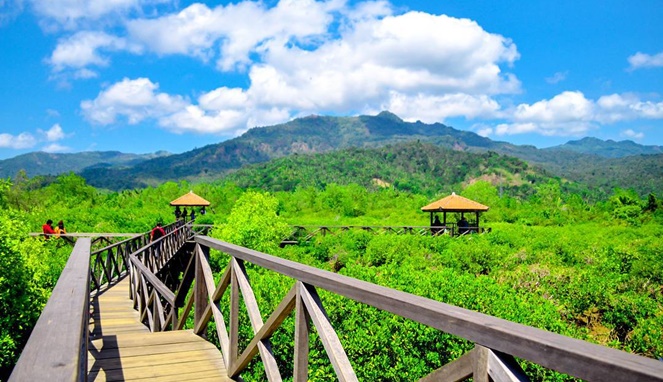 South Sulawesi definitely has beautiful and magnificent natural scenery. It even preserves one of the national park in Indonesia, which is Taka Bonerate. Check this things to explore in Taka Bonerate National Park to know more about the national park.
And to further prove its outstanding natural beauty, here in Sinjai, lies Tongke-tongke mangrove as one of the most visited tourist attractions in South Sulawesi. Tongke-tongke Mangrove once became a national headline as it won an award from the Ministry of Tourism of Indonesia.
The mangrove forest is well-preserved. Facilities to walk through the forest and enjoy its beauty is also well-built and well-managed.
You can enjoy a cup of coffee and a plate of your favorite local dish while enjoying the exciting view of the mangrove. Not only that, you can also go around the mangrove forest by renting a boat.
Located in Sinjai Timu District, Sinjai Regency, you can reach the site by either car or motorcycle. It opens 24/4 and the entrance ticket is only IDR5,000. And, you'll need to pay an extra IDR2,000 for two-wheeled vehicle or IDR5,000 for four-wheeled vehicle.
3. Visiting the Traditional House of Karampuang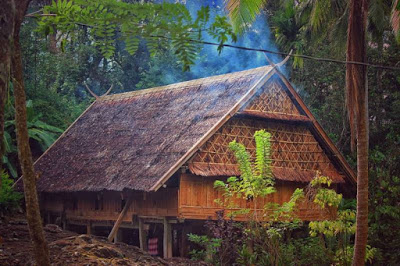 Since Indonesia is very diverse in culture, it only makes sense that Indonesia also has many tribes and ethnic groups with their own traditional houses.
In Sinjai, the local people have a traditional house called Karampuang traditional house. Karampuang house is located in Tompo Bulu Village, Bulupoddo District, a village that hasn't been spoiled by modernization.
This house is believed to come to existence in the 17th century. It was the place where Arung or the head or "king" of the people lived. Since this is a traditional house in a very traditional ethnic group, you'll need to go through certain rituals before entering the village.
The rituals include taking a stone and a leaf where the leaf is used as an honor to the ethnic group's ancestors and the stone is an honor to the people in the village. You can come 24/7, but it would be better to come during the day. Visiting this traditional house will surely be a fun and exciting experience.
4. Enjoying the Beauty of Sinjai Night at Bukit Pelangi Sinjai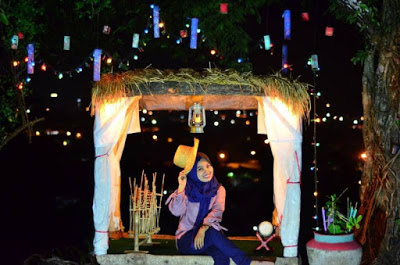 We arrive halfway on our 8 exciting things to do in Sinjai. Since you might not be able to visit all the places in this list in a day, you can divided it into two-days trip or more. And here is a recommendation for your night trip in Sinjai; enjoying the beauty of Sinjai at Bukit Pelangi Sinjai.
Bukit Pelangi itself is translated as Rainbow Hill. Well, you don't literally get to see rainbow at this hill. Instead, you can view exciting and magnificent view of Sinjai Regency from this hill. In the morning, you can enjoy the view of Sembilang Island from this hill. But at night, you'll be strike with the sparkling lights of Sinjai city which is definitely exciting.
There are three photo spots that are provided in this site. The management fully understand that you'll certainly want to capture this beautiful moments through your camera. It's like having a reflection of the starry night lies in front of you, right below the hill, the place where you're standing. It's such a beautiful scenery.
Bukit Pelangi Sinjai is located in Tanassang, Alehanuae Village, North Sinjai District, Sinjai Regency. The entrace is free but you'll need to pay for parking. It's only IDR2,000 for two-wheeled vehicles. A super affordable price to enjoy a priceless sight of Sinjai night.
4. Breathing Back the Colonial Atmosphere in Balangnipa Fortress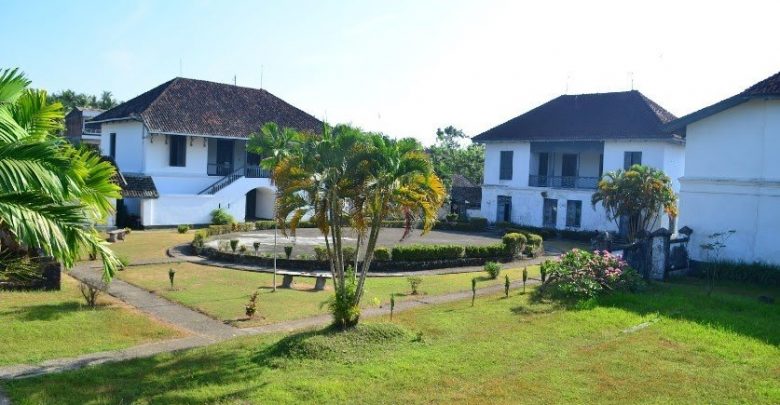 There are many historical sites in South Sulawesi. And of course you can find one here in Sinjai Regency. It's Balangnipa Fortress. This building is believed to be built in the 15 centuries. From the architecture and interior design, you'll soon notice that it has European architectural touch in it.
Visiting this fortress will introduce you further to the history of Indonesia, which will broaden your knowledge and insight.
You can breathe back the atmosphere of colonialism as there are some antique photo spots that you can use as the background of your photos. Some ancient objects are also preserved here, like Eropean and Japanese porcelain and ceramics from the colonial era.
Balangnipa Fortress is located at Sungai Tangka Street, Balangnipa, North SInjai, Sinjai Regency. The entrance ticket is about IDR20,000 with a parking fee of IDR2,000.
5. Releasing Stress in Private-like Island of Larea-rea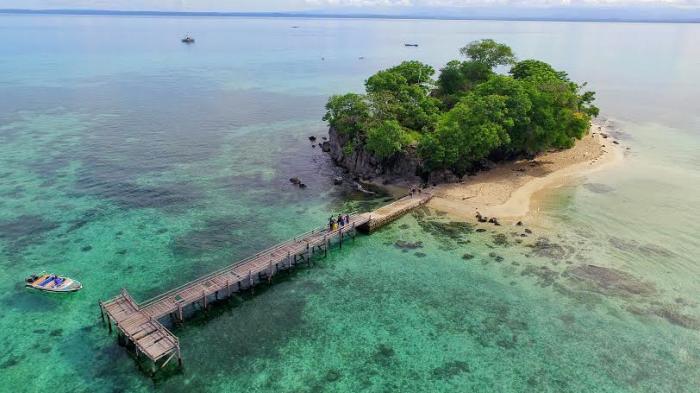 Larea-rea Island is a super worthy island to visit in Sinjai that will bring you an exciting trip. It's a small uninhabited island that makes you feel like you are on a trip in your own private-island. Even though it's a small uninhabited island, facilities like gazebos, toilets, and docs are already provided.
The beauty of this private-like island also comes from the white sand, calm waves, clear, turquoise water, and attractive shaddy trees. Since it's a small island in the middle of the sea, you'll need to travel around 30-40 minutes by renting a speedboat for IDR25,000 to IDR35,000 per person.
This is an outstanding island where you can find peace for yourself as well as get yourself entertained with its beautiful surrounding.
7. Socializing with the Locals in TPI Lappa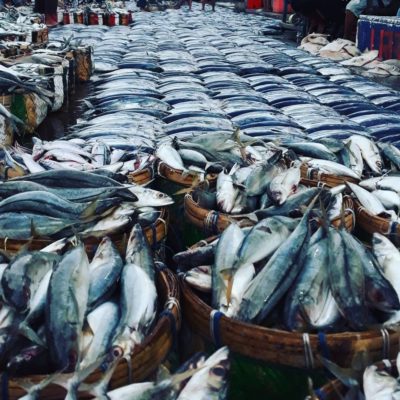 It's always fun to explore the culinary heritage in an area whenever you go travelling. But, it would be a completly new upgraded experience if you can get socialized with the locals and see how they prepare their foods. Well, you can experience it here in Sinjai by visiting TPI Lappa.
TPI is an abbreviation for Tempat Pelelangan Ikan or fish auction market. And yes, in this place, you'll see the activities of fish auctions and other seafood transactions between fishermen and the buyers. Moreover, you can also take picture of yourself holding the giant fish there, like skipjack or tuna.
Around TPI Lappa, you can easily spot seafood restaurants. And you can buy fresh fish from the fishermen and get it cooked by the chefs at the restaurants in the TPI Lappa area. This surely will be a super exciting experience for you.
8. Closing the Day with Beautiful Sunset in Setia Dork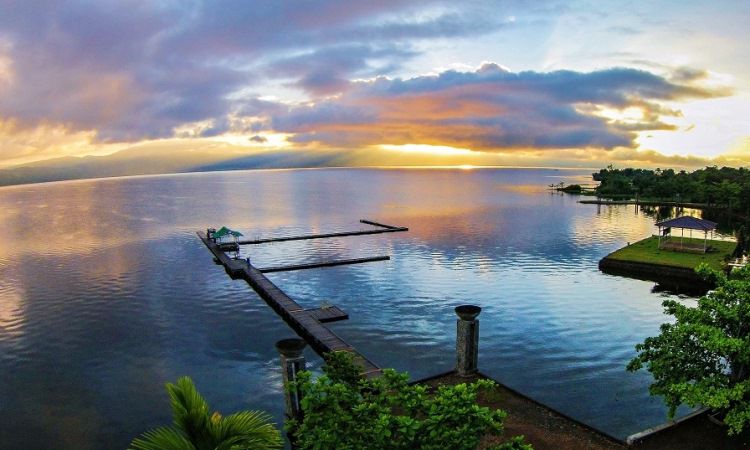 Well, you have enough trip in Sinjai already after following this list. To top them all, you can close your day by enjoying the sunset at Setia dork. You can calm yourself down and be grateful for whatever you've been enjoying all your life as the atmosphere in this site is super calming and soothing.
Setia dork itself is an ancient port. It's better known as Lappa port. The word Setia itself means loyal. Here, you can find yourself very loyal to patiently wait on the dork in order to view the sunset. From a distance, you can also see Mount Bawa Karaeng and Sembilan Island. It's a cool, soothing thing to do in order to close your day trip in Sinjai.
So, what would you like to do first in Sinjai?