Talking about the interesting and breathtaking tourist attractions in Indonesia will be endless. One of the areas in Indonesia that has the amazing tourist attractions is Sulawesi, specifically in Malino.
Malino is famous for having the best natural tourist attractions in Sulawesi Island. Malino is located in Gowa, South Sulawesi. It is around 90 km from Makassar city.
If you plan to have a getaway or holiday in Sulawesi Island, then Malino should be put on your list. You can also consider these things to do in Malino for the best options. You can also thik of these 6 best tourist attractions in Malino that are truly hidden gems. Let's check them out!
Malino is known to be the "peak" area of South Sulawesi because it has similar topology with Puncak in Bogor. One of the best area in this place is the tea plantation in Malino Highland. Malino Highland is located 1,200 meters above the sea level so you can enjoy the amazing view from the top.
If you plan to visit this place with your family, then Malino Highland will be perfect for you. It gives you the peaceful and fresh atmosphere. This place can also be used as a pre-wedding spot.
Malino Highland has an area of 200 hectares and it has some rare species of animal inhabitants in the mini zoo. There are also some outdoor and challenging activities here, such as bungee jumping, cycling and cross country running too. If you wish to see tea plantation, you can also read more about kemuning tea plantation.
To reach this place from Makassar, it will take around 2.5 hours. You can also stay in this place as there are various homestays available with the affordable prices for sure.
It is said that your holiday in Malino won't be complete without visiting pine forest. Malino pine forest is located at 1,500 meters above the sea level. The atmosphere and air in this area is still fresh so that it will be perfect for you to refresh your mind from the hectic days.
Next to this pine forest, there is a waterfall named Air Terjun Seribu Tangga (the thousand stairs waterfall). And if you want to explore further, you will look down the tea plantations, blue valleys and also the World War II Japanese bunkers.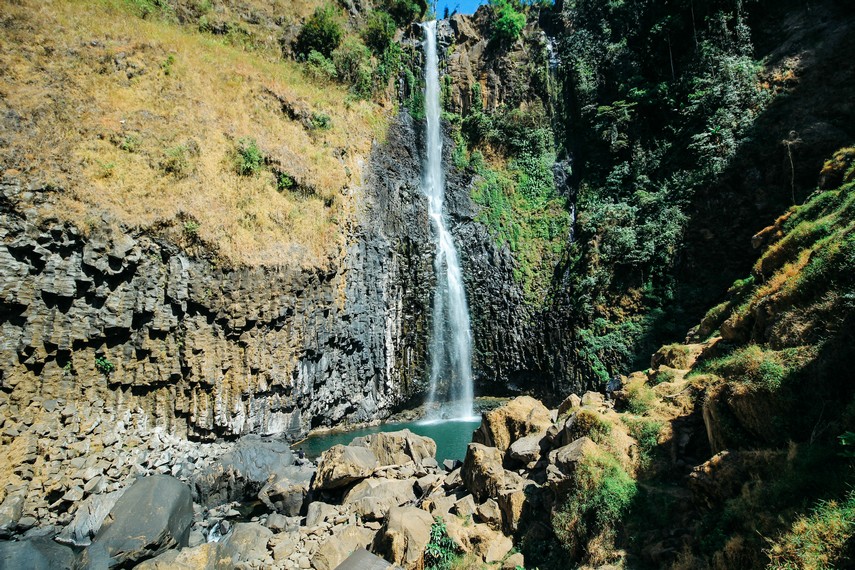 Takapala Waterfall is located in Tinggimoncong Regency, Gowa District. This tourist spot is really suitable for you who enjoy the beauty of the nature. You can enjoy swimming in an open nature. The fresh and cool water will be perfect for you to get peaceful from the hectic days. You can also spend your time relaxing yourself with nature in these waterfalls in South Sulawesi.
This waterfall is 109 meters high and it has a strong debit of water, especially during the rainy season. If you plan to visit this waterfall, just make sure you prepare extra clothes.
Be careful with your steps on the way to this place as the way is rocky and a bit slippery. Make sure to wear proper footwear and if you bring your kids along, put extra attention to them.
Lembah Hijau Camp and Resort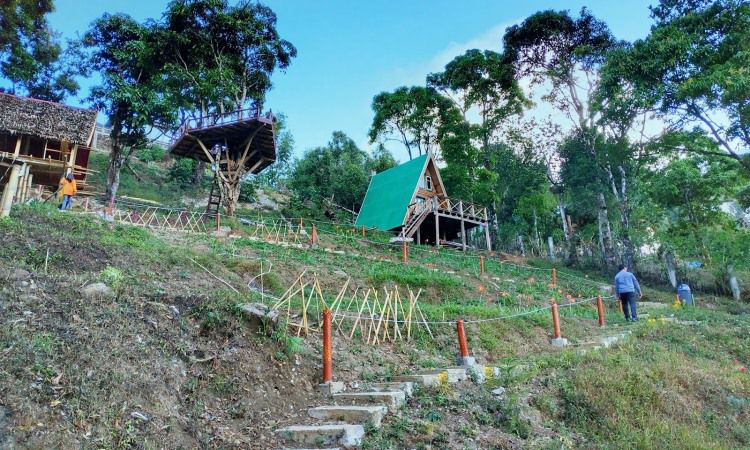 If you wish to spend your holiday with your family and want to have a camp, then this place is perfect for you. Lembah Hijau Camp and Resort is located at around 1,500 meters above the sea level. You can also take some pictures while you're here as there are many interesting spots for taking pictures. Also read campsites in Yogyakarta.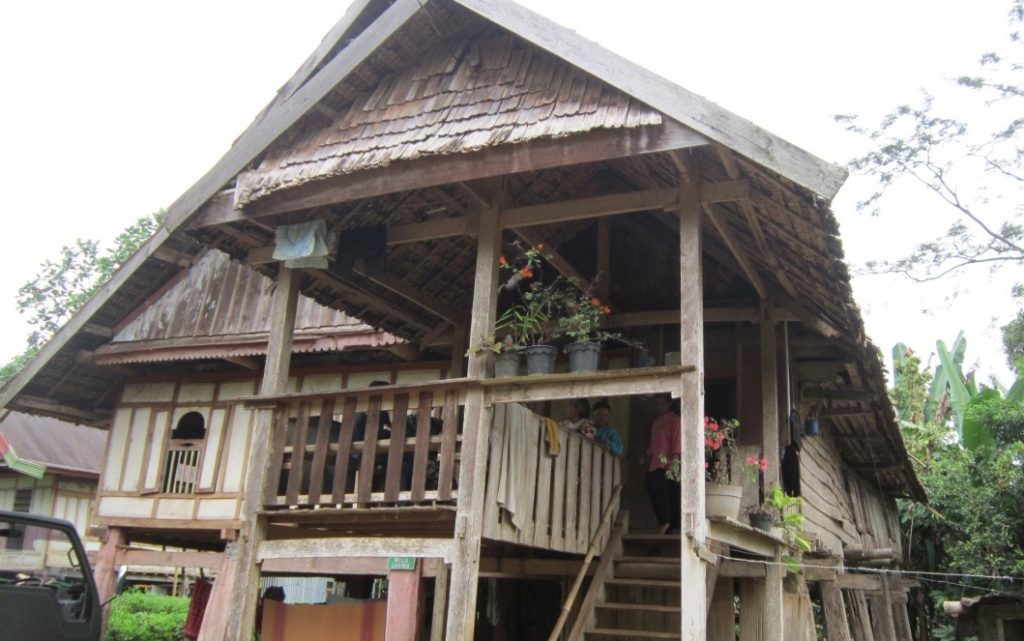 Butta Toa Bulutana is a museum and it is perfect for you who love history. Butta Toa Bulutana is suitable for you who want to know more about the history of Gowa Kingdom.
You will enjoy observing the architecture of the traditional house of South Sulawesi as well as learning about the tradition of the people. This museum is located around 6 kilometers from Malino. You can also visit historical sites in South Sulawesi if you love history.
Taman Wisata Holyland Malino
The last but not the least tourist attraction in Malino is Taman Wisata Holyland Malino. Besides having the best natural tourist attractions, Malino also has a religious attraction. This park is the replica of the Holyland in Israel.
This holyland has an area of 47 hectares and you will feel the atmosphere of Jerusalem, starting from Sungai Yordan, Padang Gembala, Mount Tabor until Tembok Ratapan. Mount Tabor ad Tembok Ratapan are the praying spots and many people visiting this place for worship and praying.
Don't you think Malino is an interesting area to visit for your next holiday? Malino is perfect for you as it has various tourist attractions that are suitable for you and your family. So, decide the best tourist attractions you want to visit and enjoy!