The name Palopo might not ring a bell for many tourists that have ever been to Indonesia. It's an irony since Palopo is actually one of the largest cities in South Sulawesi. It might not be as popular as other big cities in the province like Makassar or Pare-Pare, but it has everything that you wish to find when travelling.
Known as the "Dream City", Palopo often wins the award as the cleanest city in South Sulawesi. Palopo is the home to the best local cuisines of South Sulawesi since it's known for its distinctive, delicious culinary, which are Barobbo and Kapurung.
The city is also known as the place for visiting historical sites in South Sulawesi. It's because Palopo was formerly the capital city of the Luwu Sultanate after Islam entered in the 17th century. The landscape is also breathtaking. You can get an all-in-one tour if you come to Palopo.
With its long history and beautiful landscape, it only makes sense that Palopo has many tourist attractions to offer when you visit the city. As your reference, here is the list of 10 must-visit tourist attractions in Palopo, South Sulawesi for a wholesome trip.
1. Batu Papan Natural Bath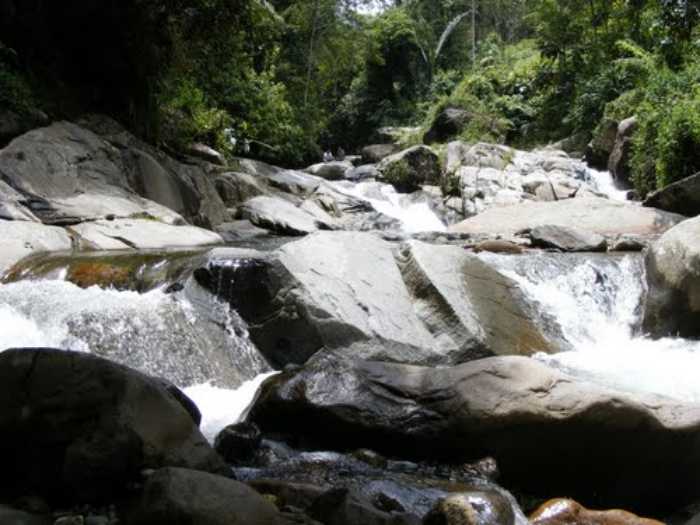 Craving for a place where you can refresh yourself and release your stress? Well, Batu Papan Natural Bath can be your answer. It's about 15 kilometers from the city. To be exact, it's located in Telluwanua District, Palopo City.
The natural baths is known for its clear and clean water that is decorated with small rapids steps. The surrounding of the baths is also beautiful. You get the mother nature holds you and baths you like her baby. It's the right place to calm yourself and recharge your energy to its fullest.
2. Kambo Highland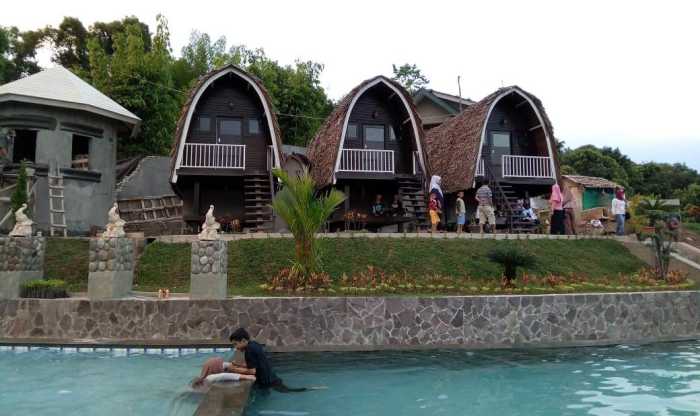 Situated in plateau area, Kambo Highland is a popular destination where you can immerse yourself with beauty of its natural greenery scenery.
Kambo Highland is actually a bathing area. But different from Batu Papan Natural Bath, Kambo Highland has contemporary design.
Bathing here will surely be as fantastic as the one in the previous bath since beautiful scenery also lies before your eyes as you are bathing.
Further, the tourist attraction is also very instagrammable. This is mostly the reason why people come to this place. So, make sure you have your camera with you!
3. 513 Hill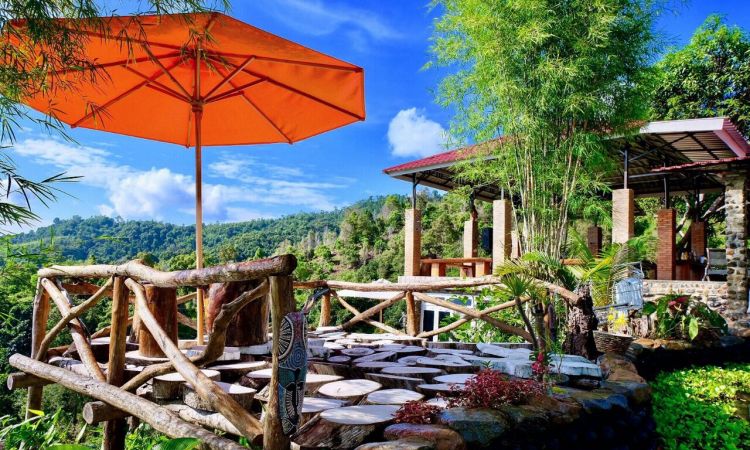 Since renovated in 2015, 513 Hill transformed into a popular tourist destination in Palopo. When you first hear or read it, the name might come a bit unique as you have a combination of numbers to call a hill. It's situated in Battang Sub-District, Palopo City.
513 Hill is popular as it provides beautiful scenery of hills and greenery that are favored by many tourists as well as photographers. The atmosphere is also cool there.
Hence, you can come with the purpose of relaxing or calming yourself. Another beautiful natural tourist attraction that you can visit in South Sulawesi is the Green Highland of Lappa Laona. Make sure to check the guide to visit the Green Highland of Lappa Laona.
4. Latuppa Waterfall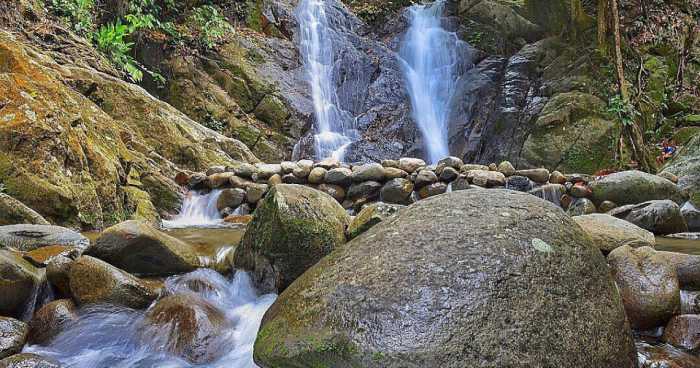 The waterfalls in South Sulawesi could never disappoint you. And here in Palopo City, lies one of the most stunning waterfalls in the province. It's a must-visit tourist attraction if you're craving to see more natural sights of Indonesia. It's Latuppa Waterfall.
Latuppa Waterfall acts as an important source of clean water for Palopo residents. Thus, this waterfall also plays an important role to the people of Palopo instead of merely there as a tourist attraction. The surrounding is also beautiful. You'll definitely have the moment of your life in this waterfall.
5. Kedatuan Luwu Palace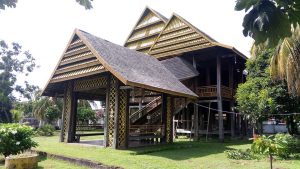 If you are more interested in educating yourself with the history of Luwu Sultanate, Luwu Kedaton Palace can be the next tourist attraction that you can visit in Palopo. This palace is one of the oldest royal palace in South Sulawesi, giving you more reason to visit it.
The architecture is very unique and interesting. It's even considered as a cultural heritage. Visiting Luwu Kedaton Palace will give you the insights of the cultural values of Palopo people as well as the insights of how they lived in the past.
6. Kallo Dewata Cave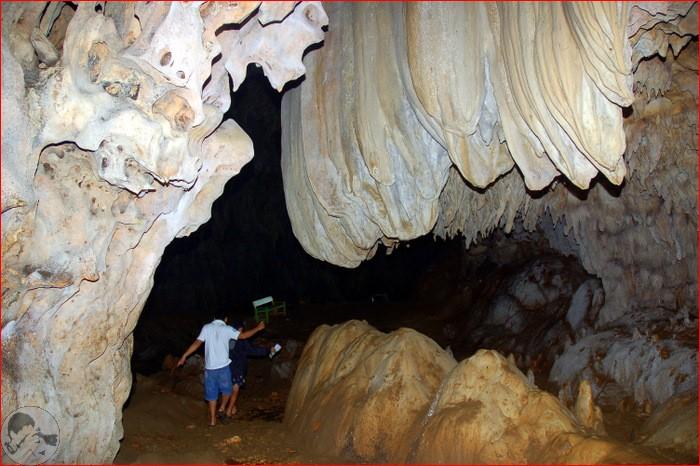 Want to add more adventure to your journey in Palopo City? Come to Kallo Dewata Cave. The cave does not have many stalactites nor stalagmites. But, it has millions of stories and charms hidden inside to be explored. It's very long that it's connected with other caves in Palopo.
Kallo Dewata Cave is considered as the oldest cave in the area. It was used as a place to hide from the Japanese troops and the Dutch colonies during the colonials era. A 30 meters deep hole is situated inside the cave. The locals believe that it's the place where gods rest.
Inside the cave, you can also find three burrows in the form of quadrangular room as well as stone dagger ans many other ancient furniture and objects. Despite the fact that the locals believe of the mystical side of the cave, it has been used by locals as the place for nesting bats.
7. Libukang Island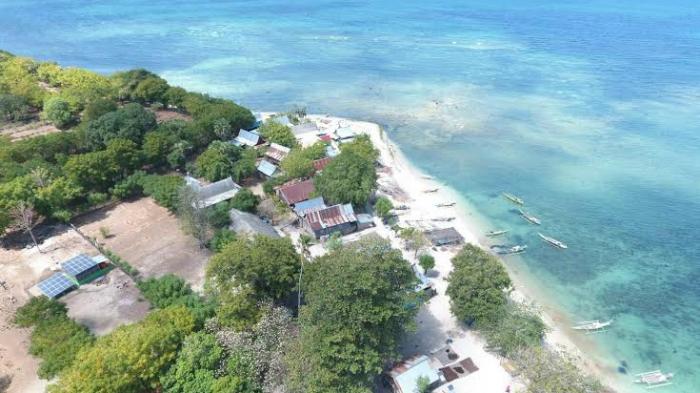 Blessed with beautiful, clear turquoise water and clean white sand, Libukang Island is your next must-visit tourist attraction in Palopo, South Sulawesi. As it comes with beautiful crystal clear water, Libukang Island is famous for its underwater activity. It's the heaven of snorkeling or diving lovers.
To complement the beautiful beach, the island itself is also extremely beautiful. The shady trees that decorated the island create a calming, relaxing atmosphere that flies you away from the typical tourist crowds. There are also two tombs on the island. They are believed to be the first inhabitants of the island.
8. Sampoddo Hill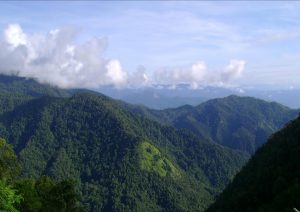 Sampoddo Hill will give your eyes the sight that they have been longing for so long after tired of looking at buildings and vehicles every day. The lines of mountains in green that stretches for such a distance will soon welcome you when you arrive at Sampoddo Hill.
The greenery sight is very beautiful that it could instantly refresh your mind and recharge your energy back. The nuance is cool and the trees are also beautiful. It's guaranteed that you'll be comfortable and pleased for being there. You might also appreciate yourself as you finally give yolurself the stress relief it's been craving for.
9. Labombo Beach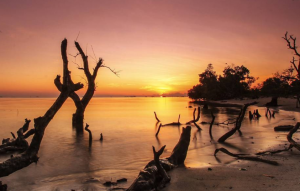 Heading to our next tourist destination, you'll need to have swimwear as we're heading to the beach! Labombo Beach is a beautiful beach that has many exciting activities to do. You can challenge yourself through flying fox, outbound, banana boat, water bikes, and other exciting water activities.
Or, you can just relaxi yourself on the beach by sitting on the clear sand under a tree and stare to the beautiful, endless sea.
Another option is you can sit in the gazebo built on the beach and enjoy the beauty of the beach. This is surely a relaxing, calming experience that can be turned to an adventurous, exciting one at any time you wish.
10. Batara Guru Museum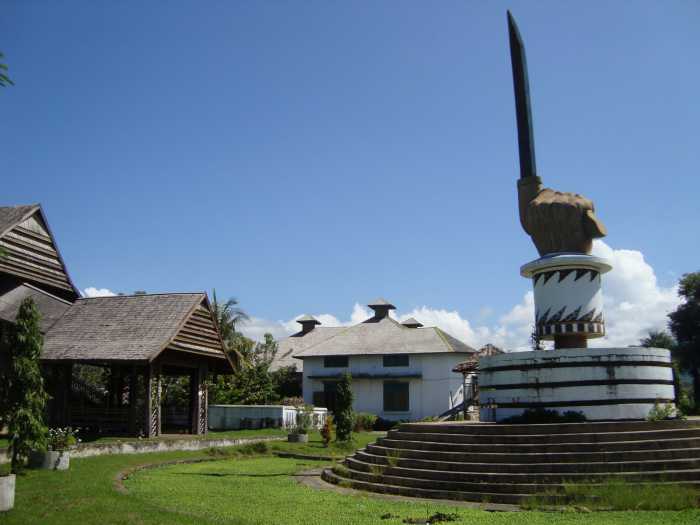 Here's another historical tourist attraction to satisfy your curious mind. Batara Guru Museum is another site in Palopo, South Sulawesi that could introduce you more to the history of Luwu Sultanate.
It was the royal palace of King Luwu that was built in around 1920. The site is now functioned as a museum where you can find various prehistoric collections, photo documentations, ceramic art, historic texts and other things from the Luwu Sultanate era.
Now, you can see why visiting Palopo, South Sulawesi can give you a wholesome trip. Only by visiting Palopo, you can have a tour that could refresh your mind and recharge your energy as well as educate yourself at once. Making some time to visit these tourist attractions is one of the most pleasant things to do in South Sulawesi.