Pangandaran is a regency in West Java, it is in the southern portion of Ciamis Regency. For a long time Pangandaran is popular for its beach, which is Pangandaran Beach many people regularly visit there when the holiday season comes.
There is also a new popular tourist attraction which is Green Canyon where it will reach 2000 visitors per day when the holiday comes. Including those two popular tourists attraction, here we are going to see 10 Things to do in Pangandaran, West Java
Green canyon is packed with local and foreign tourists in recent years to enjoy the beauty of the nature walls here. This tourist attraction is made popular in 1993 by a foreign tourists since he was amazed by the color of the canyon and also the river which has a greenish color.
Green Canyon is located in Desa Kertayasa, the activity that is offered here is body rafting but beside that visitors usually jumps off the cliff into the river. Another choice is visitors can explore the caves with a tour guide.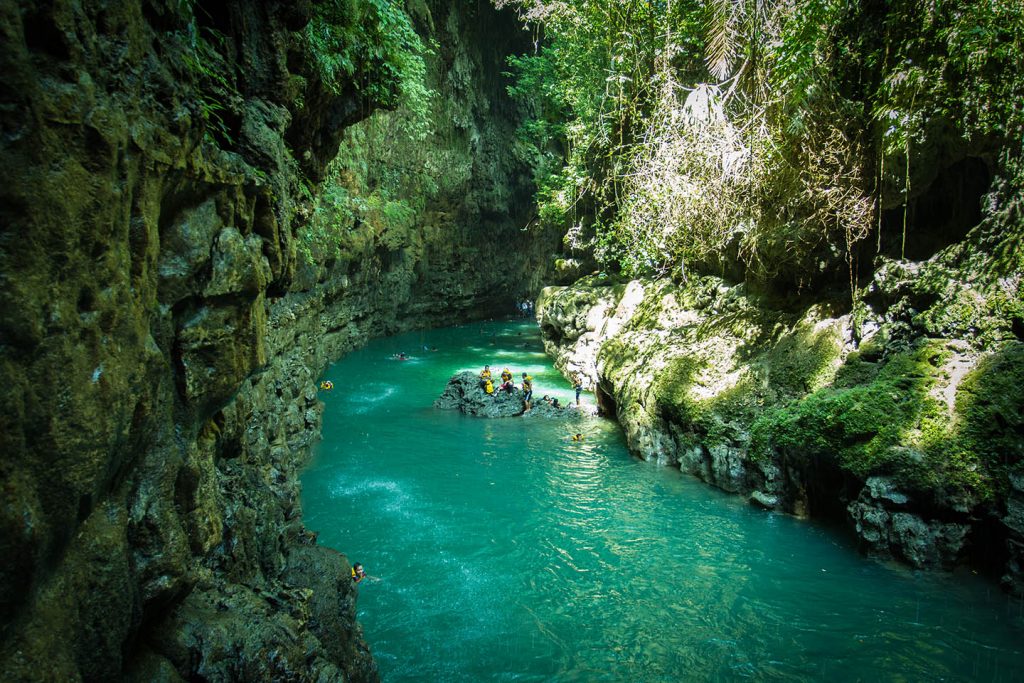 Pangandaran National Park
Pangandaran National Park is located in the southern end of Pangandaran, it actually takes up entiner southern end since it is a wild expanse of dense forest. The park is divided into two sections : the recreation park and the jungle.
In this park live porcupines, barking deer (kijang), hornbills, monitor lizards and various species of monkey. There are small caves including Gua Jepang, the remains of a Hindu temple, Batu Kalde and even a beach on the eastern side. On the western side lies Pasir Putih beach, which is the Pangandaran's best swimming beach.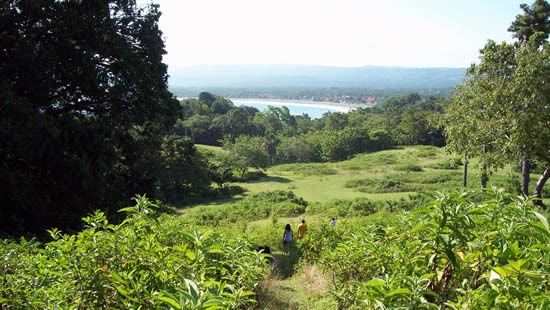 Wayang Golek is the signature craft from West Java and in Pangandaran you can find Wayang Golek gallery and might get a chance to join the workshop.
The workshop and gallery is a place for craftsman of Wayang Golek to develop their skill as well as an attraction for the local and foreign tourist to learn and know more about Wayang Golek. This is one of the solution so that the culture won't fade away and still be known worldwide.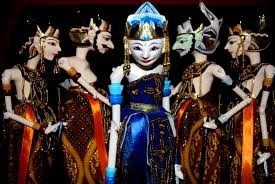 Beaches in Pangandaran is what makes Pangandaran popular, as mentioned before there is Pangandaran Beach. Pangandaran Beach is located in the east end of West Java, the sunrise and the sunset is the most charming in this beach, people even say this is a romantic beach.
Another beach is Madasari Beach, it is not popular yet but the beauty of this beach is not inferior to other beaches in Indonesia. On this beach you can have a cheerful camping.
There is also Penanjung Beach, where most of the cottages and hotels are located. Here you can also see beaches in West Java.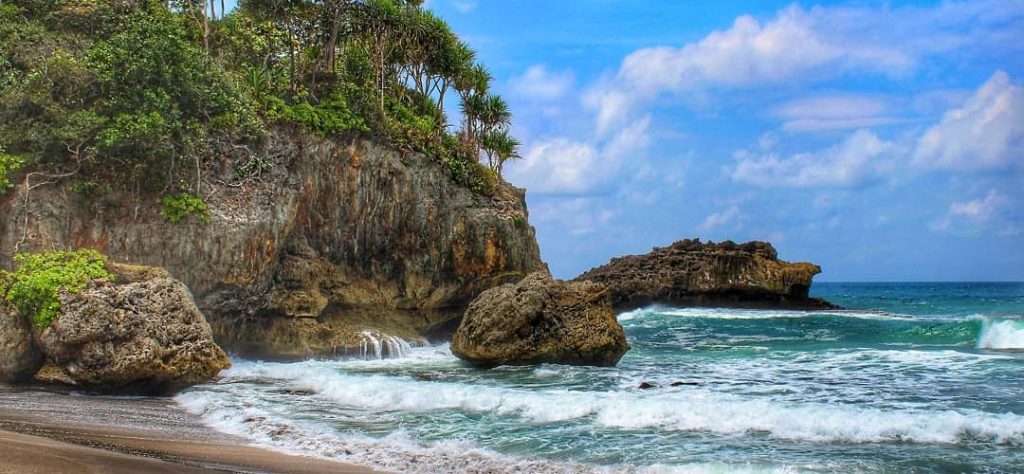 Halfway on our list of 10 Things to do in Pangandran, West Java. While visiting Pangandaran don't forget to taste the seafood there, from squid to clam can be enjoyed. All of the seafood that is sold is still very fresh since it is straight away from the fisherman's catch.
There are many choices of seafood restaurant you can visit, even the ones around the Pangandaran Beach. If you love seafood, the you can find out more about Indonesian foods for seafood lovers.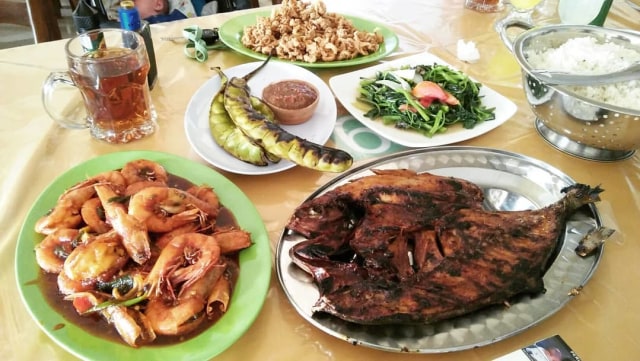 Body Rafting is one of the 10 things to do in Pangandaran, the famous place for body rafting is in Green Canyon. As mentioned before many tourists comes to Green Canyon for body rafting until the place is packed.
There is an alternative place to do this which is Citumang, it is an area for camping, body rafting or even a picnic not far from Green Canyon. If body rafting is not challenging enough, you can find extreme sports in West Java.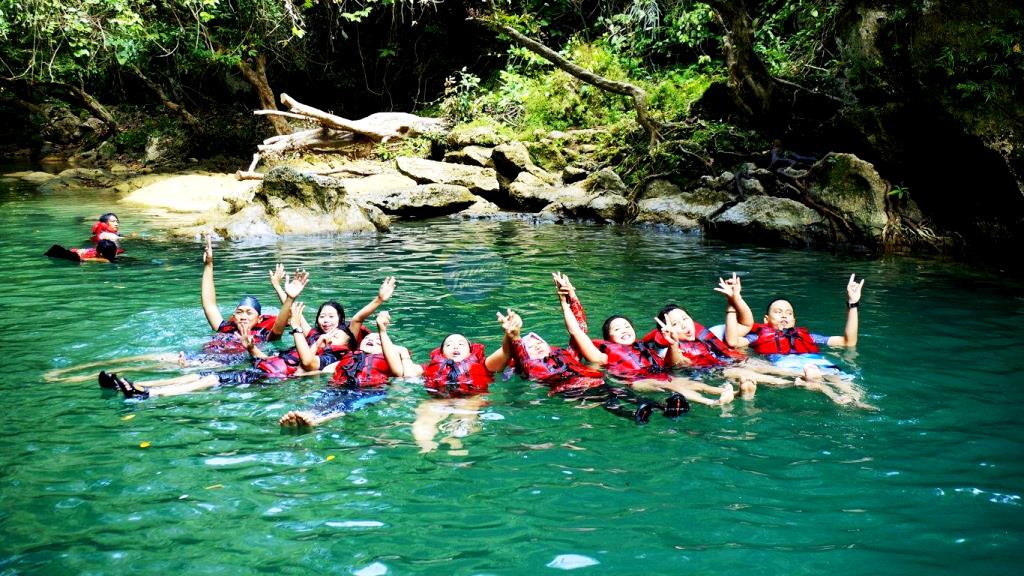 Kuda Lumping is a traditional dance from Java, it shows a group of soldiers riding on a horse but of course on this dance there is no real life horse available. There is a live performance of this dance in Desa Pananjung, the shows goes on for about 1,5 hours.
Beside from showing traditonal dance there are additional attraction during the performance like magic and a attraction of eating glass to show immunity of the body even there is weapons involved. While in West Java, don't forget to visit Cirebon and find things to do in Cirebon.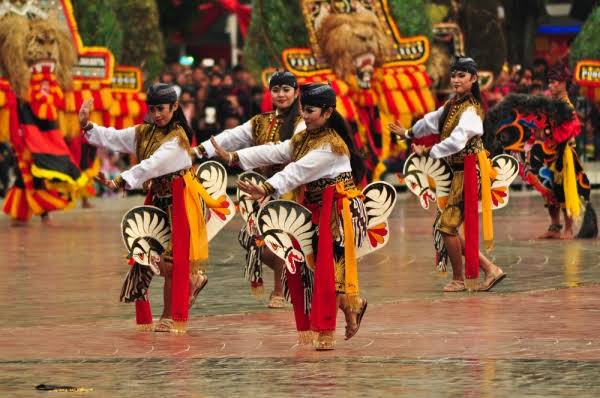 Pananjung Nature Park also known as a Pananjung Nature Reserve is a natural forest packed with various untouched nature beauty. You can hike around this forest just to enjoy the fresh air or see wild animal such as long tailed monkey, langur, bats, deer and bull. Beside that there is many historic palce like statue of a relic and natural caves. Let us see the next thing on our 10 Things to do in Pangandaran, West Java.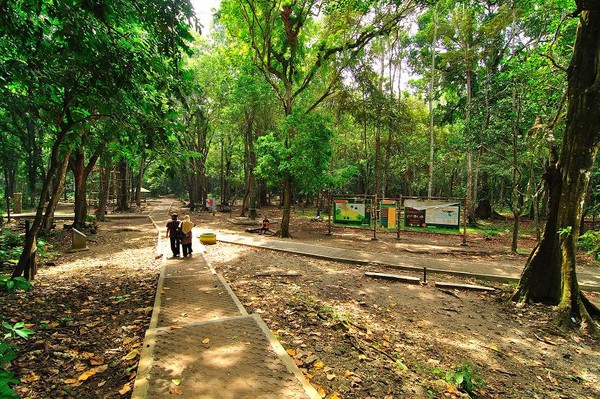 Desa Babakan is a village that produce brown sugar, mostly we know brown sugar when it is in the kitchen. Here you can see the process of making it from the start till end, where brown sugar has no sugar involved in the making at all.
Brown sugar is made from the sap of coconut trees. In this village you will also be offered to eat cassava and yam that is boiled in the brown sugar mixture.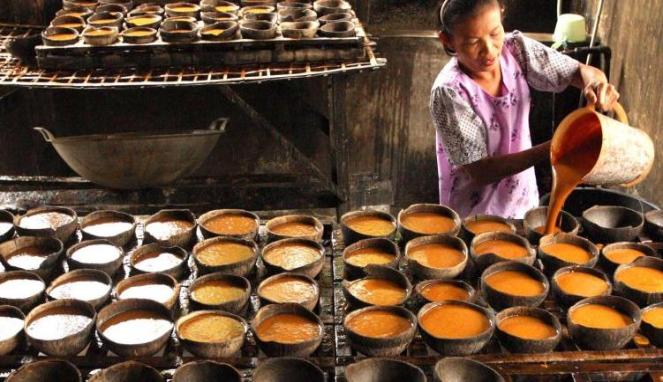 The last on our 10 things to do in Pangandaran, West Java is tasting food made from Honje. Honje is a type of herbs that grows in a shape of flower, it can be mixed into food or drinks. There is Honje Juice and even Sambal Honje, you can find food and drinks made with Honje throughout Pangandaran.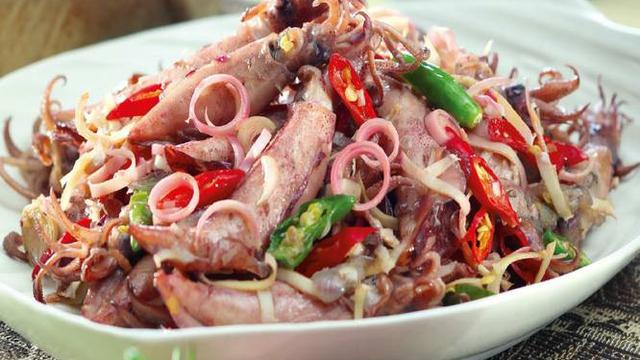 To sum up, Pangandaran is not all about the beach but there are other things you can do and find here. There are many other tourist attraction that may need to be explored and developed.
Hopefully, Pangandaran will be an alternative place to visit for local and foreign tourists. You can visit Ciamis since it is near Pangandaran and don't forget there is things to do in Ciamis.