Enjoying the beauty that lies under the sea water through diving has never been boring since the colorful and exotic coral reefs and fish are always there to please our eyes and lift up our mood.
As an archipelago country, Indonesia offers countless selections of great spots where you can enjoy the under water beauty.
One of the diving spots that is considered as the best spots for scuba diving in Indonesia is Bunaken Island that is located in Sulawesi Islands. Besides Bunaken, Sulawesi Islands also have other hidden diving paradise that are less-known compared to Bunaken but offer the same beauty as it does.
Here, we have a list of 6 best diving spots in Sulawesi Islands that you can look at to plan your next vacation on the islands. Make sure to include all of them on your bucket list.
1. Lembeh Island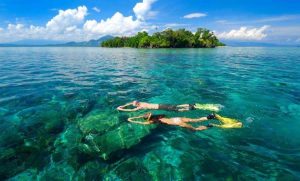 Situated in Bitung City, North Sulawesi Province, Lempeh Island will not offer you the typical diving spot with white sandy beach or spectacular walls of coral reefs, instead, it pleases you with diversed and unusual sea creatures that you could rarely find in other spots.
It has black volcanic sand and is the home for species like Mandarin fish, sea spider, harlequin and skeleton shrimps, the pegasus, mimic octopus, the hairy frogfish, ghost pipefish, 7 species of seahorses which includes the pygmy, and many more. This biodiversity is a paradise for divers and photographers, who agree to say that the island is truly amazing.
It's about 15-25 meters deep with almost no wave. The water is not so see through in deeper area since the visibility could only reach 4 to 20 meters due to the sandy bottom.
The water temperature is always warm and it's better to visit it in September and October for better visibility.
2. Togean Island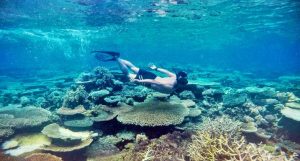 If you are looking for a diving spot with great walls of coral reefs that focus on one spot, then Togean Island might be the answer that you are looking for. Located 90 kilometers from Tomini Strait, Central Sulawesi, Togean Island offers you a peaceful and private-island-like holiday.
Besides the astonishing coral reef formation, Togean Island also preserves rich diversity of sea creatures, which makes it become a great spot for divers, snorkelers, and photographers.
On the land, you will witness traditional ethnicity of Togean Island who will openly welcome you on their home island.
If you want to enjoy a peaceful diving where it feels like you rent the island for yourself, then you definitely need to visit this island soon.
Many believe that this island will become the next crowded tourist attraction due to its beauty. To help you preparing your tour itinerary on the island, check this things to do in Togean Island article.
3. Takabonerate Marine Park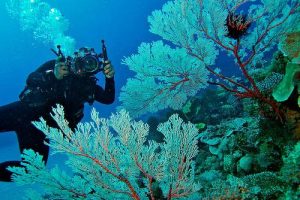 Takabonerate Marine Park is a park that preserves the third biggest atoll, a ring-shaped coral reefs that encircles a lagoon, in the world. This becomes the major attraction of the island. The beauty of the island was even once suggested to UNESCO by the government of Indonesia as a heritage.
Located in Tekabonerate Sub-district, Selayar Islands Regency, South Sumatra, this marine park is one of the must visit national marine parks in Indonesia due to its beautiful atoll and 15 small islands. The best time to visit the marine park is around April to June and October to December. Take a note and don't miss it!
4. Siladen Island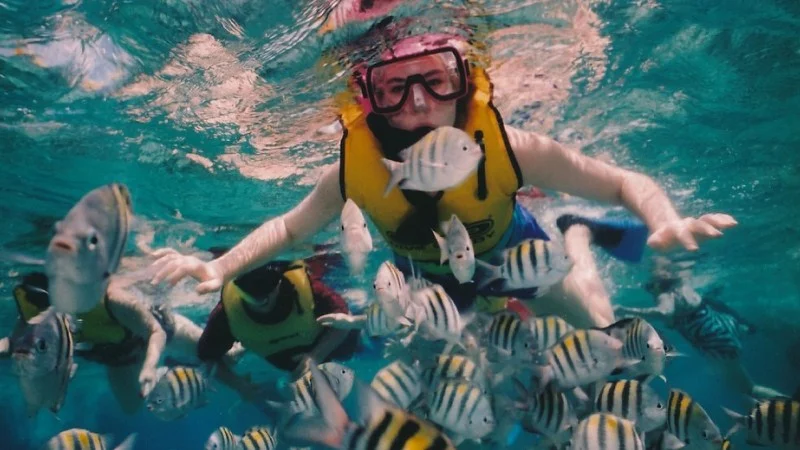 Siladen Island is on the list of 5 islands in the Bunaken National Park that is situated in Manado, North Sulawesi. The name Siladen locally means sank, which refers to the belief that a ship was sank in the middle of the sea and the area where the ship was sank is named as Siladen, which also includes the island.
Located on the northeast of Bunaken with an area of 31.25 hectares, Siladen Island is about 20-50 meters deep and offers beautiful sea creatures and coral reefs along with an astonishing cave.
The island is quite far from the hustle bustle of the city, which makes it a perfect spot to escape from the daily stressful routines.
The beauty of its under water inhabitants and clear water attract many professional divers and the inexperienced ones. It is equipped with diving center and many other accommodations, so your diving experience here will be a lot more enjoyable. Diving on this island is one of the exciting things to do in Manado.
Since it is located in manado, on your way or after your diving on the island, you can try tasting thelocal foods of Manado in order to feel more local, natural, traditional vibes. Take this list of Manado foods you should try.
5. Wakatobi National Marine Park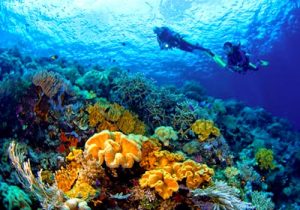 Wakatobi National Marine Park is located in Wakatobi Regency, Southeast Sulawesi and is crowned the title of the second biggest national marine park in Indonesia in 1996. Wakatobi is believed to be the home of 90% of the coral reefs types in the world with over 942 species of exotic and unique fish.
It consists of 4 big islands. The number of the coral reefs in the marine park is more than 750, which is why it is said that it covers 90% of the worldwide coral reefs that are 850 types in number. Considering how diversed and rich this marine park is, you can picture how great it would be to dive in this spot.
It is one of the greatest marine tourism in Southeast Sulawesi and for that reason, you really need to visit it. Check out other attractions that you can find while staying in Wakatobi Island, Indonesia and have a great holiday!
6. Bunaken Island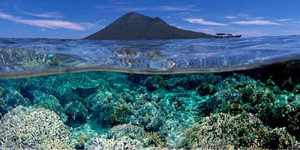 Well, as mentioned in the introduction, Bunaken National Marine Park is extremely popular as one of the best diving and snorkeling spot in Indonesia.
And Bunaken Island is one of the islands in the national marine park that sits on the northern tip of Sulawesi Island, which is in Manado.
The water is crystal clear and that is the reason why you will surely enjoy your time diving in this spot. It has around 13 types of coral reefs and 91 species of colorful and exotic fish which will enliven your diving time.
The crystal clear water allows you to have around 20-40 meters visibility in the water. This is the reason why you need to add this spot on your diving spots list.
Well, Sulawesi Islands truly preserves extraordinary marine beauty where many of the best diving spots in Indonesia is situated. Before heading to the diving spots, always remember to prepare yourself with your equipment and good energy. Hope you have a wonderful diving experience in these spots!