Hey, Travelers! Indonesia is such a beautiful country with never-ending perfection of nature. This time, we will give review of ten hidden beaches in Indonesia, that you must visit before you die! If you visit them, I tell you don't go home!
So, here are the beautiful hidden beaches in Indonesia for your next trip!
1. Pink Beach – Lombok Island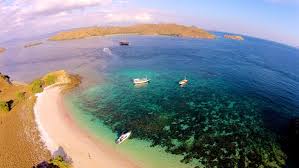 As the name implies, this beach has the uniqueness of pink sand. That's what makes this beach so special in the eyes of many visitors. Pink because the white sand is mixed with red sand. Believe it or not, the beach with the pink color sand is only seven that can be found in the world and obviously the most beautiful is in Indonesia. The pleasure of visitors not only limited to enjoy the pink sand, but the sea view is a little greenish blue color, it's very clear.
Activities swim in the sea became safe because the waves include calm and small so safe for children. Apart from swimming, the tourists can snorkel as much because in the waters of Pink Beach has a variety of marine biota must be encountered. (Here is it: Spots in Pink Beach, Komodo Island Indonesia )
However, all tools for snorkeling must be brought by the visitors themselves. Not to forget, there is an ancient cannon and an artificial cave that can be found in Pink Beach area which is a relic of Japanese occupation. On the beach, there are a number of public facilities that can meet the needs of tourists, including food stalls.
2. Tanjung Bira – South Sulawesi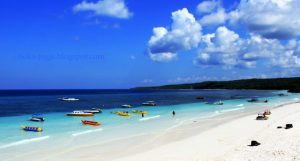 The beach whose beauty is unquestionably Tanjung Bira where this neat and clean beach area is deeply roaring with the soft texture of the sand. Located on the southern tip of the island of Sulawesi, anyone who comes to this place will be fascinated and comfortable with the coconut trees lined following the coral hills. Exciting activities that can make time in Tanjung Bira are sunbathing, snorkeling, diving, and swimming.
Watching sunrise and sunset is also an activity that many tourists enjoy. Bonus, there is Pulau Kambing and Pulau Liukang the beauty can be enjoyed by the tourists. With its location in Bulukumba District, precisely in Bonto Bahari Subdistrict, Tanjung Bira is a coastal area that has complete all accommodation and facilities. In this place, visitors can rent a motorcycle, use a comfortable bathroom, and rent diving equipment. Port of the ferry is also available to deliver any visitors who wish to conduct diving activities on the island of Selayar. (Check it out here: Things to Do in South Sulawesi Indonesia )
For those who want to stay near the beach there are also many lodging that can be selected, ranging from villas to hotels whose cost is also diverse. If you feel hungry there is also no problem, around the beach there are restaurants that can satisfy your culinary culinary desires. Visitors are charged Rp 10 thousand only to be able to enjoy Tanjung Bira. The admission price does not include motorbike rental or dive equipment.
3. Tanjung Tinggi Beach – Belitung Island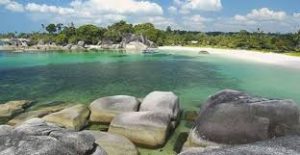 For movie lovers entitled Laskar Pelangi must know with a beach called Tanjung Tinggi. There are so many rows of granite rocks in size that will catch our attention around along the shore. When asked what attraction that makes so many visitors fall in love with this beach, then the answer is certainly the set. Tanjung Tinggi Beach only needs about 31 kilometers from the city of Tanjung Pandan and its location is very easily accessible. (Here is it: Things to Do in Belitung)
In just 40 minutes, tourists will get to this beach and all its beauty, including white sand will welcome your arrival with family and friends while visiting the island of Belitung. This island is also known as the island that produces mineral mining type C, as well as white clay or kaolin, quartz sand and white tin apart from granite rocks. White pepper is also known to come from here. The clarity of the blue sea color and the soft sand of the sand is not to be missed when set foot in Tanjung Tinggi Beach in Belitung Island.
4. Tomini Bay – Gorontalo, Sulawesi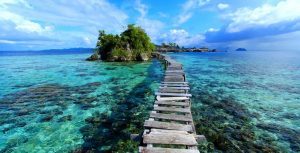 Tomini Bay is one of the most beautiful beaches Indonesia has and for those planning to vacation in Gorontalo, Sulawesi, do not miss this one spot. There are a number of reasons why travelers need to come to this one bay, namely:
Sail Tomini event – The domestic tourist attraction is now being intensively introduced by the government with the target of all the people of the world and one of the events presented is known as Sail Tomini. The contents of this event are a variety of exciting attractions, including TNI Air Force soldiers performing on Balihutuo Beach by riding a Sukhoi plane and a parachuting attraction.
Number of Spot Diving – Tomini Bay has about 200 spots for diving activities and 20 spots are known to be located in Togian, 30 spots are in Gorontalo and many others are still unexplored. Especially for the best-selling spot diving is Olele Marine Park and Togean Islands.
Different Types of Marine Biota – The marine biota of the Tomini Gulf is not overwhelming and its diversity will actually make us gaping, like the gobies, the gigantic reefs, the nemo, the anemones, the Salvador Reef, and the Blue Sea Fan. All of that can be seen with their own eyes with a joyful revelation.
The existence of dolphins – Apparently Tomini Bay which is a wilderness also has a dolphin. This cute animal can not be enjoyed throughout the year, but when visiting the bay in a certain month (February to April), then it is possible to see the bigger fish.
Rich in Coral Reefs – The Gulf is not only a treasure trove for the surrounding community, but also a valuable asset for Indonesia and the world. This is because of the rich coral reefs that can be found on the seabed.
Here is it: Things to Do in Gorontalo Indonesia
5. Sawarna Beach – Banten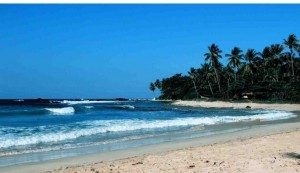 Another most beautiful beach in the country is in Banten and named Pantai Sawarna with a million beauty that is a tourist attraction in Banten. Clarity of the sea water of the Indian Ocean following panorama of rows of trees that exist in this place more and make every traveler is reluctant to go home.
Located in the Village Tourism Sawarna, this beach also presents beautiful white sand and charming blue sea that is very slick and can be refreshing place and calm down. The tourists who want to surf activity can make this beach the right surf location. Just info, the surfers from Korea, America, Japan and Australia have tried to surf on the waves of this Sawarna Beach. There are 4 kinds of sights on Sawarna beach, which are outbound, Goa Lalay, Batu Karang Dua and White Sand Beach Sawarna. (Here is it: Things to Do in Banten Indonesia)
Because the waves in this coastal sea is big enough, so for those who bring the children please keep an eye on them so as not to swim up to the middle. Visitors only need to pay Rp 5 thousand just for entrance fee. For those who want to stay at the inn around Sawarna Beach, prepare the pocket from Rp 80 to 150 thousand depending on the complete facilities offered by the inn.
6. Nihiwatu Beach – Sumba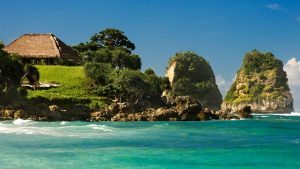 The name of this beach is less familiar to the people of Indonesia, but the existence of this beach of the 100 best beaches in the world apparently sit in the rank-17. Moreover, Nihiwatu Beach is the only beach in our country that is included in the best beach category in Asia. So perfect this beach so do not let the tourists skip the tourist attraction located in East Nusa Tenggara, precisely in West Sumba this.
This is a holiday place that is fit and sought by the visitors who want to surf ria, but it is known that all the amazing things on this beach can not be enjoyed by anyone, not even the Sumba residents themselves. Because the guard is too tight, then not everyone can get out and enter this beach. Those allowed to come and go to the beach area are only guests of Nihiwatu Resort, so book room first at Nihiwatu Resort in order to enjoy the beauty of this beach. (Here is it: Things to Do in Sumba )
As a guest of Nihiwatu Resort, surfing activities are allowed, but not all guests can surf instantly at the same time, because there are limitations on the number of surfers, ie 10 people for their safety. Other guests are expecting their turn if 10 people are allowed to surf. Apart from surfing, boating to the Gulf Coast Konda Maloba, scuba diving, snorkeling, trekking to waterfalls, mountain biking, bird watching and fishing are a series of exciting activities to do.
7. Ora Beach – Maluku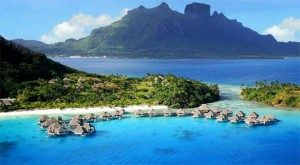 If you want to vacation in the eastern region of Indonesia, do not forget to come to Central Maluku district, especially to the village of Saleman who owns Ora Beach. The beautiful marine panorama is the number one sight on Ora Beach, especially the white sand, the scenery of underwater life, the clear blue sea water and the beautifully preserved beaches. Besides able to surround the beach, sunbathing and lounging, tourists who love to dive can try to diving ria. (Here is it: Things to Do in North Maluku)
While diving, you will be greeted by hundreds of beautiful coral reefs as well as the multitude of colorful little fish. Actually, the tourists have been able to get underwater scenery just by approaching the sea about 2 to 3 meters from the beach and do not need to have to bother diving. Another exciting action is through the Salawai River where on the way tourists can see all the process of making sago, got a view of a variety of bird species found in the Gulf of Solomon and the making of coconut fruit. Animal rehabilitation and education center located in Dusun Masihulan is also a tourist attraction that needs to be visited.
8. Pandawa Bach – Bali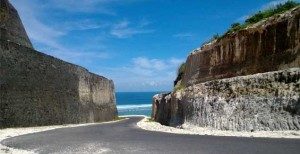 Bali is often regarded as a paradise of nature tourism along with Lombok, and it is undeniable that Bali is the perfect place for beach trips. Pandawa Beach, dubbed as The Secret Beach is a remote beach located on the Island of the Gods, precisely in the south of Bali, in the village of Kutuh.
Although hidden and covered by bushes and tall cliffs, this beach can still radiate its charm. It's just that the tourists who want to go to this beach should be prepared with access that is quite difficult. (Here is it: Things to do in Bali for Backpacker)
When to Bali, visitors usually only know the existence of Sanur Beach or Kuta Beach, but a very beautiful scenery can also be found on the beach Pandawa with white sand treatments and clarity of sea water. Fun activities that should not be missed are water sports such as paragliding and canoeing. Swimming activity was also mostly done by the tourists.
There is also a cultural parade that can be witnessed during a visit in March; the event is dedicated by Hindus and Buddhists. Local or domestic visitors are charged an entrance fee of Rp 4 thousand, while foreign visitors are charged Rp 10 thousand. Visitors who bring a car can pay for parking of Rp 5 thousand, while motorists are charged Rp 1 thousand parking fee. For more expensive bus parking fee, which is Rp 10 thousand.
9. Gili Trawangan, Gili Meno, and Gili Air – Lombok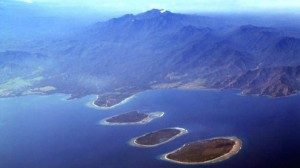 There are the beautiful hidden beaches in Indonesia for your next trip! Although in other provinces there are very beautiful beaches, Lombok remains one of the most beautiful beach warehouses found in Indonesia.
The real example is Gili Trawangan, Gili Air and Gili Meno known as the island characteristic of the beach with clear blue sea water, the beauty of tropical coral coral, and the charm of white sand.
Paradise of diving is admittedly located in Gili Trawangan because there are many spot diving offered to local tourists and from abroad. While to see turtles and snorkeling ria, Gili Meno is the most fitting place because of Turtle Point. (Here is it: Things to Do in Gili Islands )
10. Derawan Beach – North Kalimantan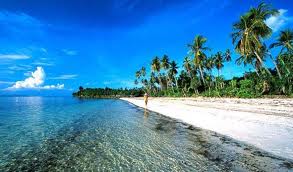 This beach is located in the area of Derawan Island is not playing cool because it has been proven by the inclusion of this beach into CNN list with the category of 100 best beaches in the world. Just imagine, this excellent accomodated beach is ranked 63rd out of 100 beaches worldwide.
Nothing wrong if you then visit this beach and make it the most favorite vacation spot. Exceptional loneliness in this place is that tourists can swim together with a set of turtles in the clear sea nan nodes. There are also stingrays that can be found on this beach (Here is it: Things to Do in Derawan Island Indonesia)
11. Padang Padang Beach – Bali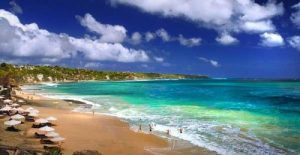 Who has ever watched the movie played by Julia Robert titled "Eat, Pray, Love" definitely remember this one beach. The beach that presents beautiful scenery following the great coral variety is one of the locations used for filming the film. The surfers also like this beach because the waves are the most fitting for surfing. So do not be surprised if the world tournament tournament is often performed on this beach. (Here is it: Things to Do in Bali for Solo Travelers)
Located in the District of South Kuta, precisely in the Village Pecatu, Padang Padang Beach can be accessed easily without wasting a lot of time. From Ngurah Rai Airport, you only need to spend 45 minutes to get to this place. Characteristics that can be found here include the steep cliffs and shady hills that become the background of the beach. Visitors will only be charged a parking fee of Rp 5 thousand for those who bring their own vehicle.
12. Suluban Beach – Bali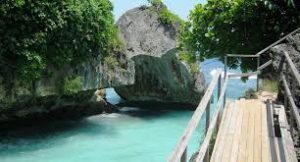 Again, Bali became the primadona, where all the most beautiful beaches in Indonesia are found on this island. Indeed the name is somewhat less popular among tourists although it is classified as a frequent vacation in Uluwatu. Suluban beach is also known as Blue Point Uluwatu has many attractions, one of which is steep cliffs. Many tourists like to come to this beach because it satisfies their desire in surfing because of the large waves in the sea beach is quite large.
Vacation with family is fun, but the location of this beach is less suitable for those who bring small children. Too often the big wave waves and the number of coral reefs on the beach is quite dangerous for small children, especially if it does not get strict supervision from parents. In visiting this beach location does require a great effort to reach the beach because the distance that needs to be reached is about 200 meters from the parking area by passing stairs.
Visitors are not charged admission fees, so it's obviously free. Visitors with private vehicles need to pay Rp 5 thousand for parking fees. 
13. Karimunjawa Island – West Java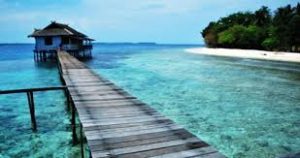 One of the vacation spot in the form of beaches that are in demand by many people, both in the country and abroad are Karimunjawa Islands whose beaches are truly incredible thrilling hearts. In Karimunjawa, visitors can sunbathe freely on the beautiful white sand, fishing, visiting the fishing village, as well as a typical culinary tour Karimunjawa around the coast. (Here is it: Things to Do in Karimun Jawa Island Indonesia)
A number of activities and other fun attractions that will be an unforgettable experience for every visitor in Karimunjawa include the following:
Sea Water Therapy – Sea water used as therapy may still be somewhat less familiar to us. Therapy that uses seaweed, mud, and sand is believed to make the skin more beautiful and shine naturally. Even believed the problem of cellulite can be lost by soaking in this sea water. The reason why it can be so is because the sea water here contains mineral salts that will make the dirt in the skin tied dsehingga skin will be fresher.
Fishing Shark – Shark is a frightening animal for some people, but if challenged please try to do swimming activities with sharks accompanied by a guide. So all swimming, you can play with the shark.
Snorkeling and Diving – Undoubtedly, Karimunjawa is one of the best spots in Indonesia for diving and snorkeling. Do not forget to bring the camera to get a view of life under the sea and immortalize it.
14. Raja Ampat – Papua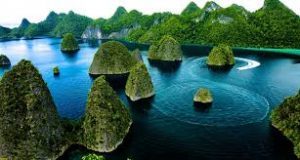 In addition to Karimunjawa which is much talked about, Raja Ampat is another spot that is inconvenient. The excellence of this tourism of the Raja Amat has its beauty so charming that it can hardly be expressed through words. Sunset at Raja Ampat is a fascinating attraction for domestic and foreign tourists. Not only that, the underwater life is so spectacular that it makes the divers feel addicted to keep coming and exploring nature that the sea in this location.
Do not forget also with a cliff that is exactly like a human face. When the tourists feel curious, please come to Waisai which is the capital of Raja Ampat regency. At first glance there is nothing odd, but when viewed more closely it will be found the shape of the human face. A stunning coral formation is another advantage that can be enjoyed while in Raja Ampat aside from its clear, glassy sea. (Here is it: Raja Ampat Islands Indonesia (No.1 Heaven Archipelago) )
Visitors are charged a fairly expensive entrance fee of Rp 500 thousand for domestic tourists, while foreign tourists can enter after paying Rp 1 million.
Visitors were drawn Rp 75 thousand for the maintenance of special environmental services for domestic tourists, while foreign tourists charged Rp 300 thousand. Incoming funds will be used for the purpose of establishing Raja Ampat Regency in order to better and advance.
15. Rote Island – North Nusa Tenggara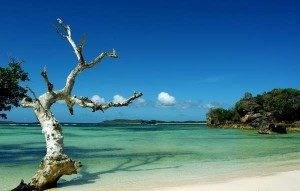 The next most beautiful beach is on Rote Island in NTT. This large island is an island that has so much uniqueness and beautifully beautiful beaches.
The beach is famous for its waves so the surfers are interested to come is Nembrala Beach and Bo'a Beach because the waves including very challenging the surfers. The Thousand Mouth Beach, Laviti Beach and Oeseli Beach are a number of other beaches to discover when exploring Rote Island. The beauty of nature on this island is still not too touchable, so some beaches are still fairly quiet visitors.
That is the most beautiful beach row in Indonesia that could be the next holiday destination. Prepare to explore every beach in this country and tell the world of its beauty. So, let's get lost in Indonesia to enjoy all the beautiful hidden beaches in Indonesia for your next trip!