Bali never runs out of amazing tourist attractions. Natural attractions, historical attractions, religious sites are available in Bali.
If you are beach lovers, then make sure to put these best beaches in Bali for swimming. If you love strolling in the wild nature, then you should go to these wildlife destinations in Bali.
If you're a first timer, then you might get confused which place you should visit. However, don't worry. This article will help you to find the best place to visit if you're a first timer. So, no need to wait any longer. Let's check these 8 best places to visit in Bali for first timers.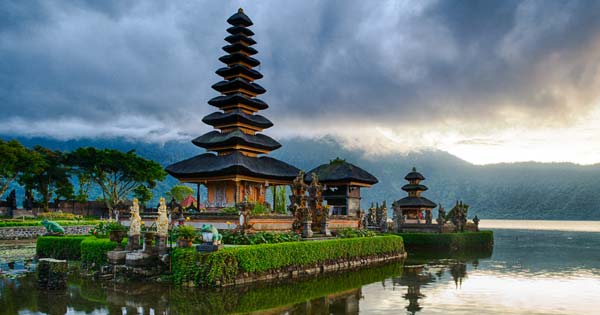 Pura Ulun Danu is one of the most touristy places in Bali, as well as one of the most photogenic spots in Bali. It doesn't take a long time to explore this spot. You only need less than 10 minutes to wander around the complex if you want to be quick, and 30 minutes if you wish to take a peaceful stroll.
While you're inside, you can explore Pura Beratan area, the lake and the temple in the middle of the lake. A Buddhist temple is in the complex. You can also rent a boat if you wish to have a great photo in the middle of the lake.
Mount Batur and Mount Agung
Well, Bali is well-known for its beaches. However, it also has amazing mountains! Mount Batur and Mount Agung are best mountains to hike in Bali for your adventurous holiday. Mount Agung seems to be harder to climb than Mount Batur. Mount Batur has relatively easy-medium trekking.
If you want to go trekking on Mount Batur, then you can start from the basecamp at around 3.30 or 4.00 a.m. and you may possibly reach the summit around sunrise time. All the great effort climbing on the mountain will be paid off by the amazing view from the top.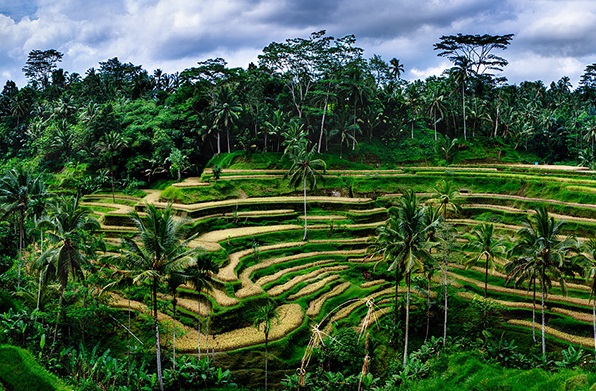 Indonesia has a lot of amazing and beautiful rice fields. Bali is one of the homes of those beautiful rice fields. One of the best ones is Tegalalang rice terrace in Ubud Bali. Travel from Ubud to Kintamani area to find this beautiful rice terrace on the right side of the road.
There are several cafes and restaurants nearby where you can enjoy a relaxed moment and enjoy the view accompanied by a cup of tea or coffee. You can also walk around the rice terrace and enjoy the beauty closer.
Bali Safari and Marine Park
Taman Safari Group is the company that manages Bali Safari and Marine Park. Here, ou will be able to enjoy the best safari adventure. See the beautiful and unique animals which consist about 60 species. Some of the species here are the endangered and rare species. You can find Sumatran Tiger, Komodo Dragon, orangutan, and white starling.
If the common zoos require the visitors to take a walk from one location to another, Bali Safari Park will give you a different experience. You can go around the zoo with a special car and you'll be able to see them in their natural habitats. Besides, it is also safer and more comfortable.
Garuda Wisnu Kencana Cultural Park
Who does not know Garuda Wisnu Kencana Cultural Park? It is one of the most iconic and well-known tourist destinations in Bali. Garuda Wisnu Kencana is popular as GWK Bali. The word "Garuda" comes from Sanskrit which means a bird-shaped like a human.
The head and legs resemble the birds, and at the back, there are wings, however, the body is like a human. Garuda is considered as a mythological bird. Meanwhile, Wisnu or Vishnu is one of the deities in Hinduism.
He has a role in protecting and preserving all the God's creations. Kencana means gold. GWK Bali is located in Jalan Raya Uluwatu, Ungasan Village, South Kuta, Bali.
Going to Bali is not complete without going to the beach. Bali is well-known for having the exotic beaches. Nyang Nyang Beach is one of the cleanest and beautiful beaches in Bali. Its white sand and turquoise water make this beach as a must-see attraction in Bali.
Nyang Nyang Beach is a remote beach which is surrounded by cliffs. It's not recommended to swim, especially if you're a beginner swimmer as there are no lifeguards available there. You will also find a local pop up stall at the entrance to the beach selling some refreshments.
The main attraction of this beach is the Bali shipwreck vessels. This object is surely an amazing object to take photo with.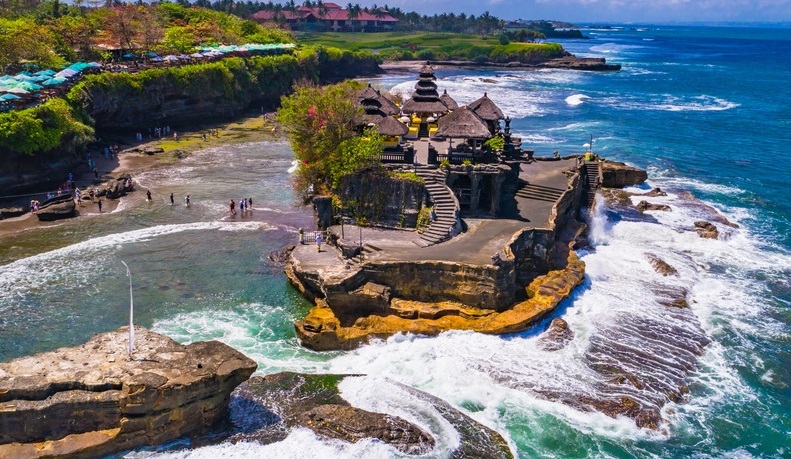 Tanah Lot Temple is one of the beautiful religious sites in Bali you can visit even for the first time. You will only be able to get to the temple during low tide because this temple sits on an offshore island which look like rock formation. This temple is also famous for its beautiful sunset.
Do you love visiting temples? Then, make sure you put these oldest temples in Indonesia. They are old and magnificent!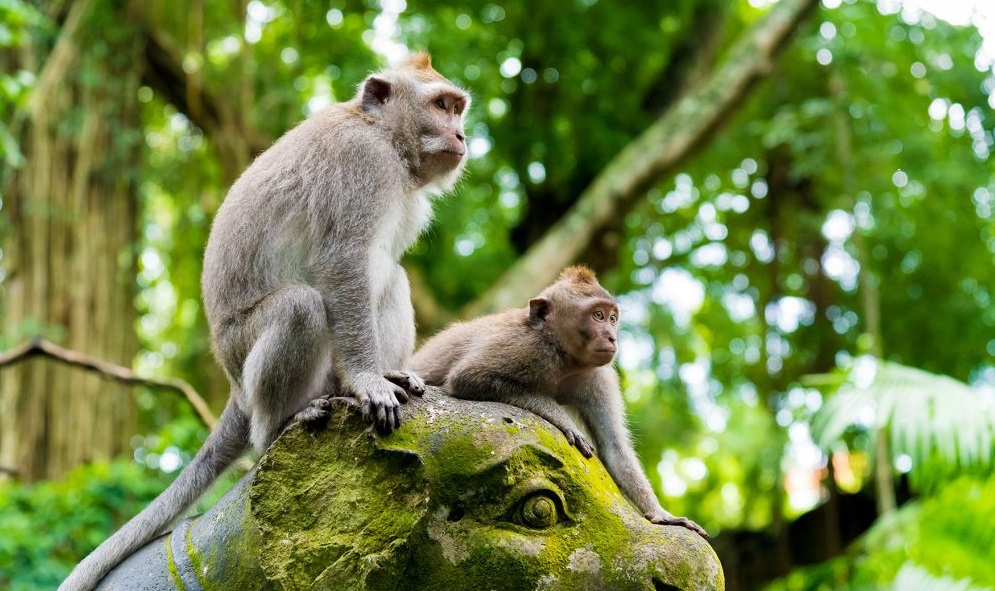 Do you love animals? Then, you should go to Ubud Monkey Forest. You will be able to greet and interact with friendly monkeys here. This forest is a nature reverse for monkeys. While you're here, just make sure you are careful with your belongings, secure your bags properly and enjoy the company of those monkeys!